Wednesday Season 2 Is On Its Way... To Ireland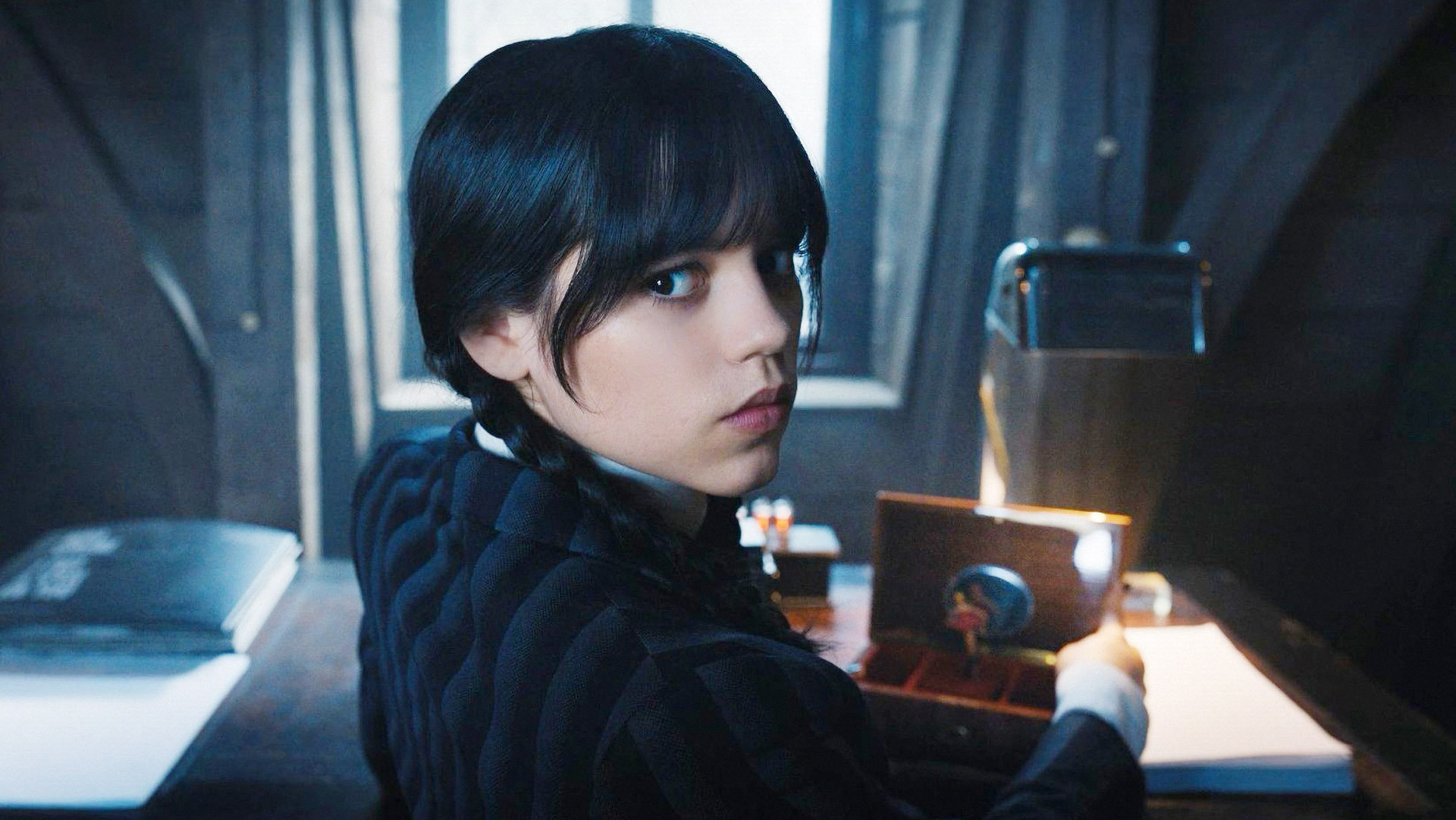 The show's changing locations to make it more accessible for fans.
Summary
Wednesday was a hit that broke many records for Netflix and generated a ton of revenue for its creators.
The show was quickly renewed for a second season, which was affected by the strikes.
Season 2 could begin production in the spring of 2024.
The new season will be filmed in Ireland due to logistical difficulties.
When Wednesday premiered almost a year ago, it was obvious that the Netflix show would be a hit. In retrospect, that's not surprising, given that it checked all the boxes. It was aimed at young adults, had a horror-like premise, and boasted a star-studded cast led by Jenna Ortega, Gwendoline Christie, and Christina Ricci.
But it was Wednesday's plot, based on the 1991 cult film The Addams Family, that made the show so popular with thousands of fans around the world. Centered around the titular character, Wednesday Addams, the show explored the struggles of being ostracized and finding one's place in the world, which resonated with viewers. Naturally, Season 2 was only a matter of time.
Rapid Renewal, Postponed Production
Season 2 of Wednesday was greenlit in January 2023, but all production was halted due to the WGA strike that broke out in May. The actors' strike that followed made it impossible to produce the show. Fortunately, both strikes have now been resolved, so most of our beloved shows will resume production in the near future.
Wednesday is no exception. Season 2 is currently in active development, with principal photography slated for spring 2024. As exciting as that news is, it's not the only one.
Major Changes in Wednesday Season 2
Gathering hordes of fans, the Netflix show became a cultural phenomenon that could be compared to a behemoth like Harry Potter. After Wednesday's success, the story went beyond the screen as the show's locations in Romania quickly became a top tourist destination for fans. As a result, the country received a princely boost in tourism. However, logistical difficulties soon arose.
Located in the Black Sea region of the Balkans, Romania proved difficult to reach for many of the show's fans who longed to see the sets. Perhaps that's why Netflix, which is clearly interested in building a successful multi-dimensional franchise out of Wednesday, reconsidered where to film the show.
'Romania was an amazing place to shoot creatively, but challenging in a lot of ways,' Steve Stark, an executive producer of Wednesday, said in an interview.
Now, to solve the logistical problems, the show is moving to Ireland.
'London or Ireland were two choices. The main reason for me was I shot 113 episodes of Vikings in Ireland. Love Ireland. We got an amazing deal at the same studio we shot Vikings in. Vikings is probably ending, so we moved back in there,' the EP added.
Source: Deadline.
Would you like to visit Wednesday's filming set in Ireland?