Tom Cruise Doing Barbie/Oppenheimer Double Feature and So Should You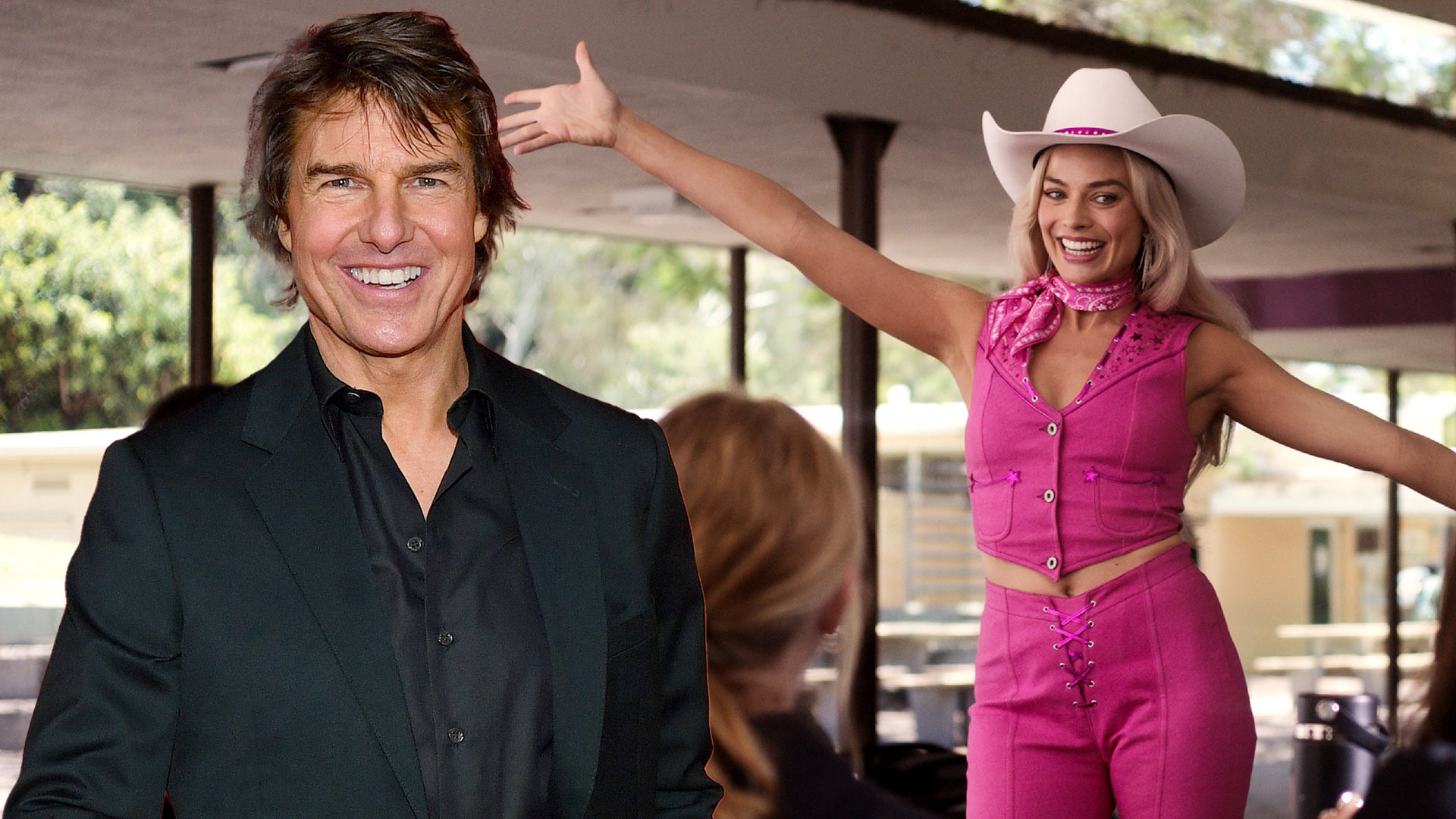 The iconic actor has a busy weekend ahead of him.
Greta Gerwig's Barbie and Christopher Nolan's Oppenheimer are obviously the most anticipated movies of the summer, as both auteur-led blockbusters crushed the competition the moment they were announced a few weeks ago.
Both projects are also star-studded, featuring the likes of Cillian Murphy, Matt Damon, Emily Blunt, and Robert Downey Jr. in Oppenheimer, and Margot Robbie, Ryan Gosling, and Will Ferell in Barbie.
Normally, production companies would try to do everything they can to separate blockbusters at the box office so that potential audiences wouldn't need to choose one movie over the other, and the producers would make as much money as possible. But in the case of Barbie and Oppenheimer, Hollywood decided to premiere both movies on the same day, July 21, forcing fans to choose one film they want to see or… watch both over the weekend.
Even though Barbie is a family-friendly fantasy comedy, and Oppenheimer is a much darker biopic, both movies share a large portion of the same audience, and some moviegoers, like Tom Cruise, will have to have two movie nights in a row.
'I'll see [Oppenheimer and Barbie] opening weekend,' the actor revealed to People. 'Friday I'll see Oppenheimer first and then Barbie on Saturday. I grew up seeing movies on the big screen. That's how I make them, and I like that experience. It's immersive, and to have that as a community and an industry, it's important. I still go the movies.'
He also proudly posted about his plans on his official Twitter account:
Yes, it looks like the iconic actor is ready to treat himself to a double feature next weekend! Considering how busy Cruise is, it is certainly nice that he will find the time to support both movies on their opening weekend, which will help theaters across the country attract more moviegoers to see both films one after the other.
The fact that Barbie and Oppenheimer are being released on the same day has already become a huge source of inspiration for memes and jokes, but unfortunately, this is still an issue for many people who won't be able to see both movies in one weekend due to either financial or personal reasons.
Mark the date: Oppenheimer and Barbie will hit theaters on July 21, 2023.
Source: People.