From Shakira to Jennifer Aniston: 7 revenge dresses that left celebs' exes speechless.
The term "revenge dress" originated with Princess Diana's little black dress by Christina Stambolian — the Princess wore it in public on the day when Prince Charles revealed his infidelity. Since then, wearing "revenge" outfits has become a major trend among celebrities: avenging your ex with an astonishing look-what-you've-lost gown is now a matter of principle.
Let's look at 7 celebs whose response to a breakup was simply stunning.
Shakira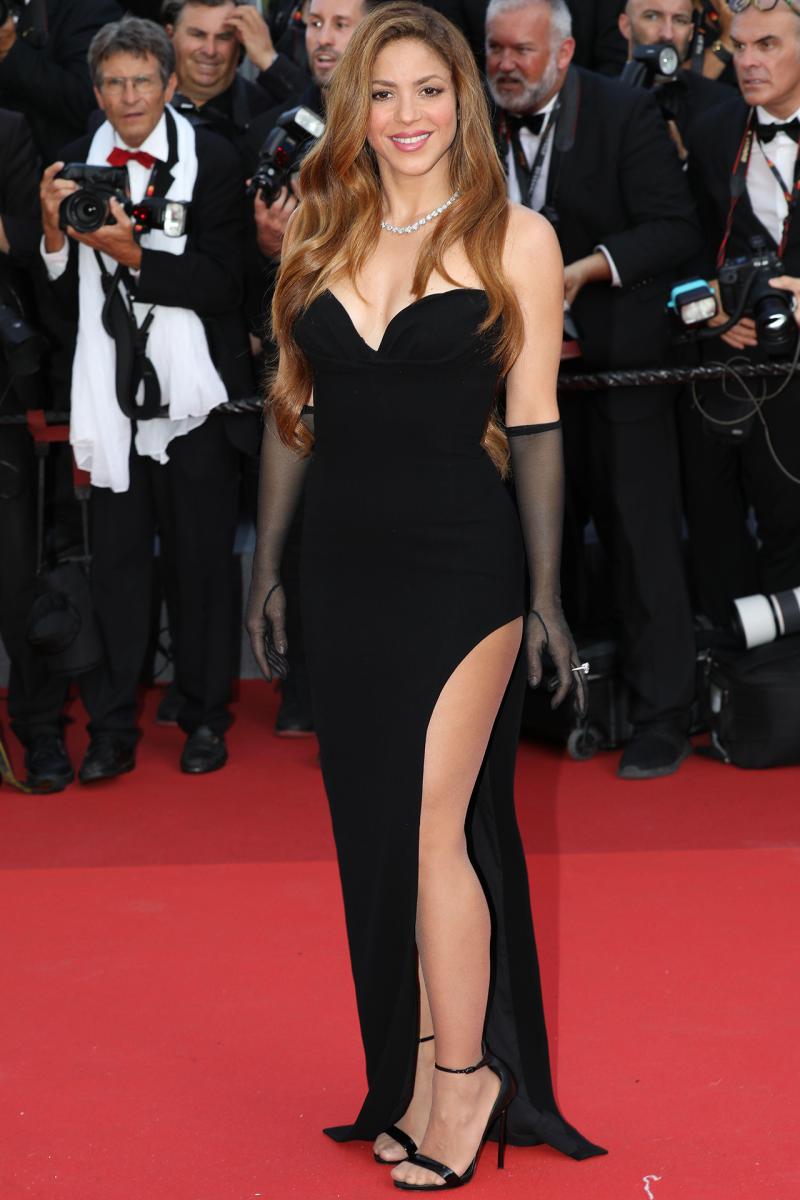 The star's appearance at the Cannes premiere of Elvis in 2022 was in many ways reminiscent of Lady Di's original "revenge dress": it had the same color, heart neckline, open shoulders, and tight silhouette. However, Shakira decided to go for the maxi-length skirt, which was more appropriate for the red carpet, with a deep slit to show off her shapely legs.
As it turned out, the association with Princess Diana was not accidental as Shakira had indeed adopted her tactics: her stunning look was targeted at the star's footballer husband Gerard Piqué, with whom they recently broke up. It's been rumored that the singer caught Piqué cheating, so she decided to come out of the scandal with dignity — as expected from a diva.
Reese Witherspoon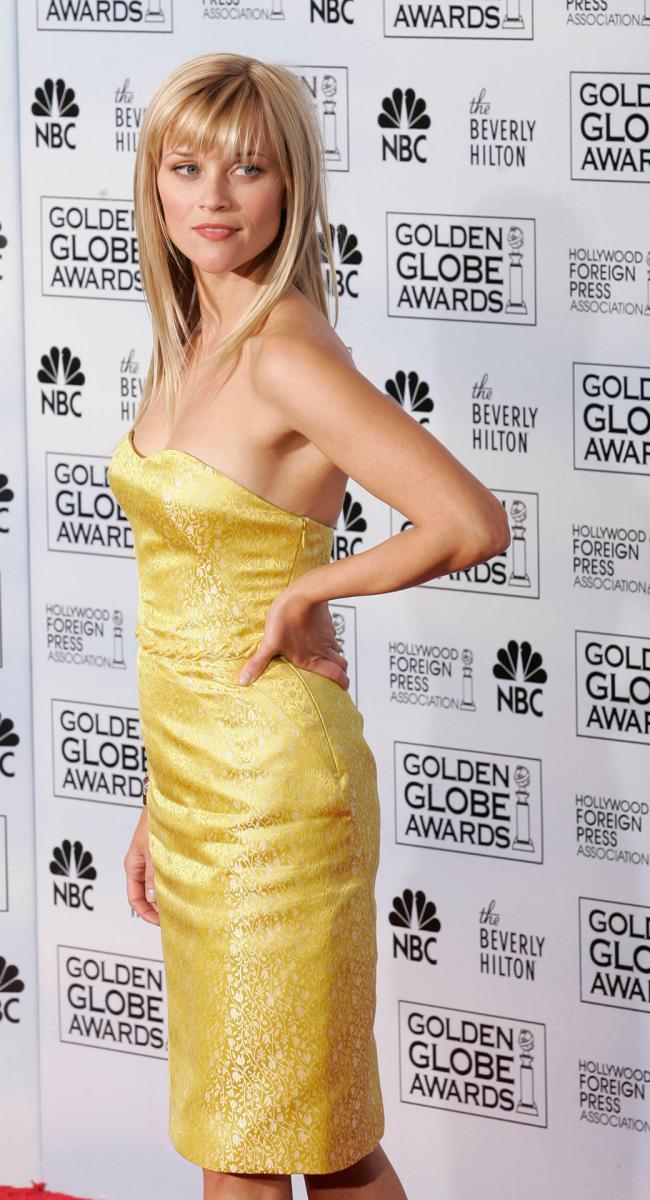 In 2007, Reese Witherspoon divorced Ryan Phillippe. The single woman made her first public appearance at the Golden Globe ceremony: she wore a bright yellow tight-fitting bustier dress by Nina Ricci, which looked absolutely resplendent on the actress. One of the best outfits of the ceremony (and the whole year, according to some), the dress was dubbed "Ryan Who?" in the press.
Rihanna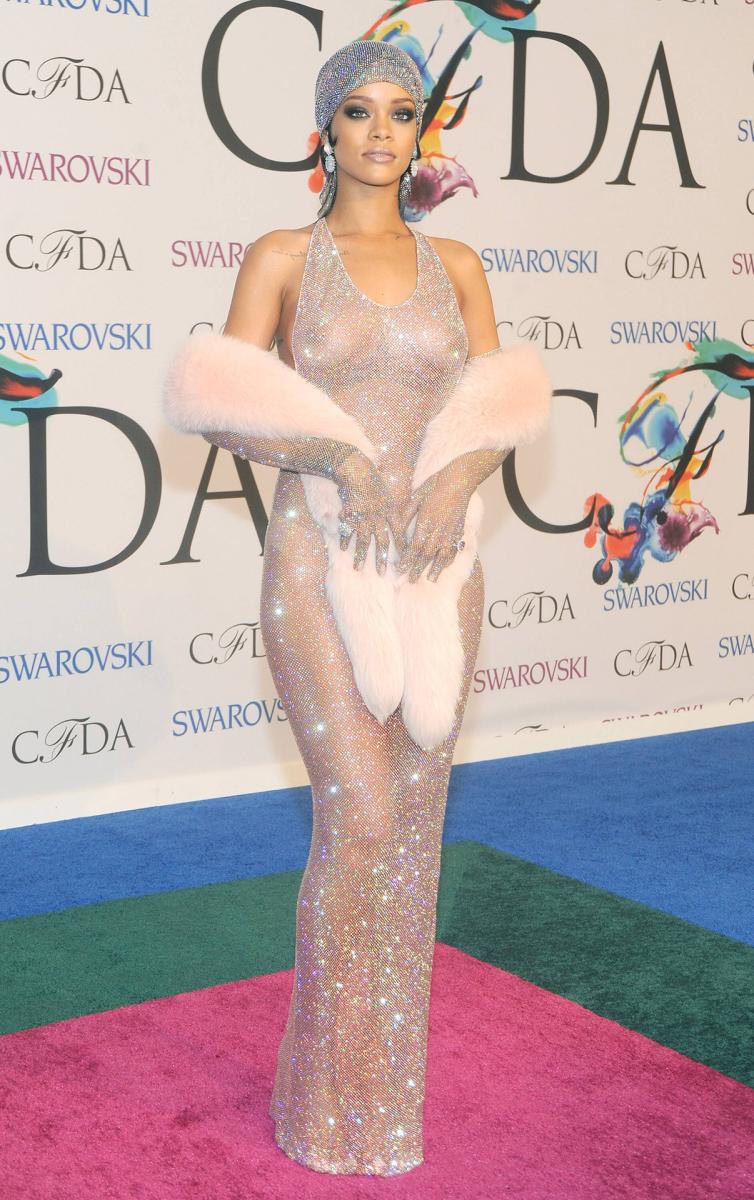 The singer's romance with rapper Drake was short and chaotic but caused lots of discussion in the public and media. We don't know exactly what happened between the two musicians, but according to rumors, Drake was unfaithful to his girlfriend, which led to the couple's breakup.
Rihanna's response was spectacular and very frank: at the CFDA Awards ceremony, the singer showed up wearing the sensational "naked" dress by Adam Selman. The transparent mesh embroidered with Swarovski crystals, accompanied by a small fur collar, could hardly conceal the star's beautiful curves.
With that appearance, Rihanna took revenge on her cheating lover and also set the standard for "nude" dresses that hasn't been yet surpassed.
Nicole Kidman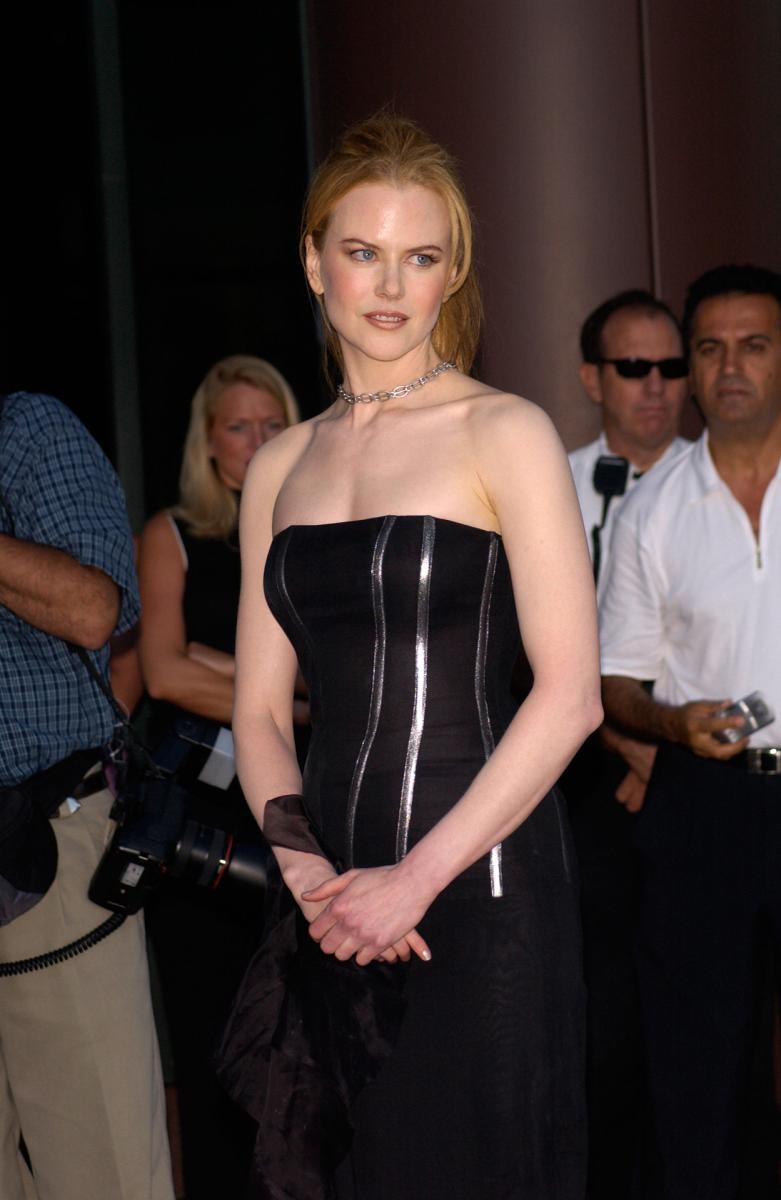 After 11 years of marriage to Tom Cruise, Nicole Kidman was apparently very happy to be single again — remember her triumphant photo after signing the divorce papers? When the actress came to her first film premiere unaccompanied by Cruise, she was wearing a little black dress, somewhat similar to Diana's. It made the whole world think, "See what you've lost, Tom."
Gwyneth Paltrow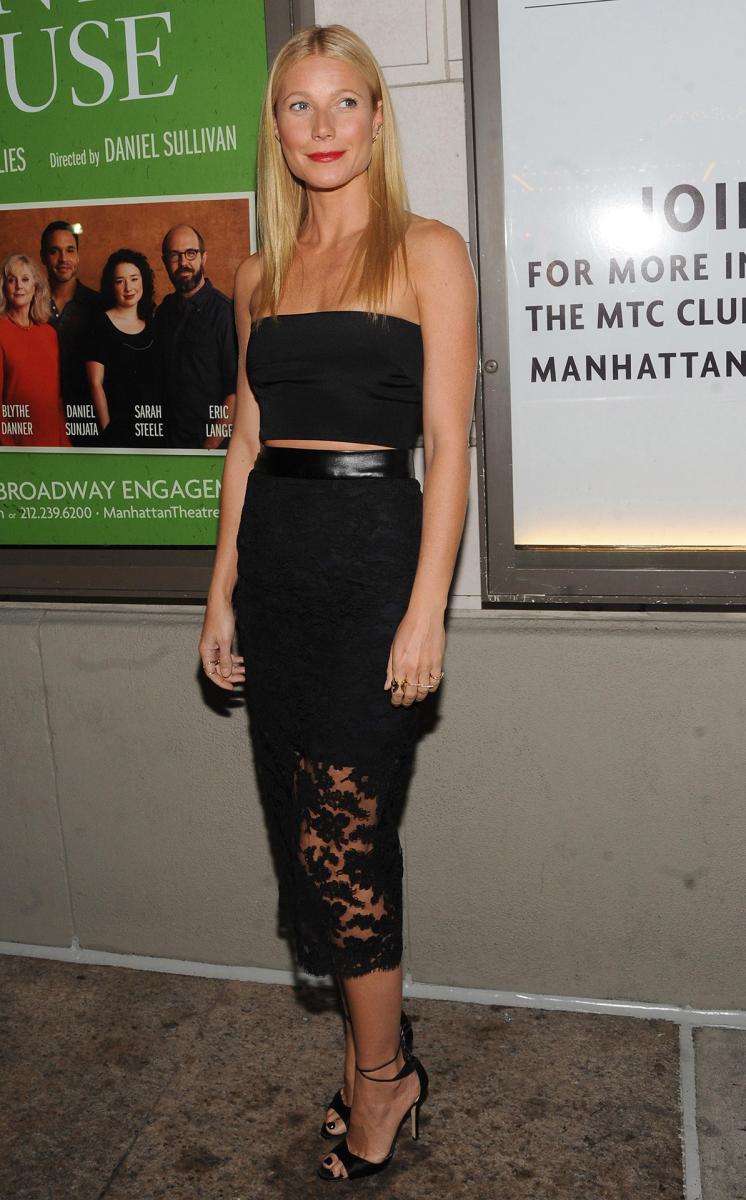 Another divorce — and yet another black dress.
Gwyneth Paltrow and Chris Martin's breakup was quiet and scandal-free: there were no sensational interviews or dirty laundry in the tabloids. And still, ending a relationship is always a big event for any celebrity — so the actress decided to make her first appearance at a New York event in a rather revealing dress by Monique Lhuillier. The choice was a hit and made the audience hold their breath in admiration.
Bella Hadid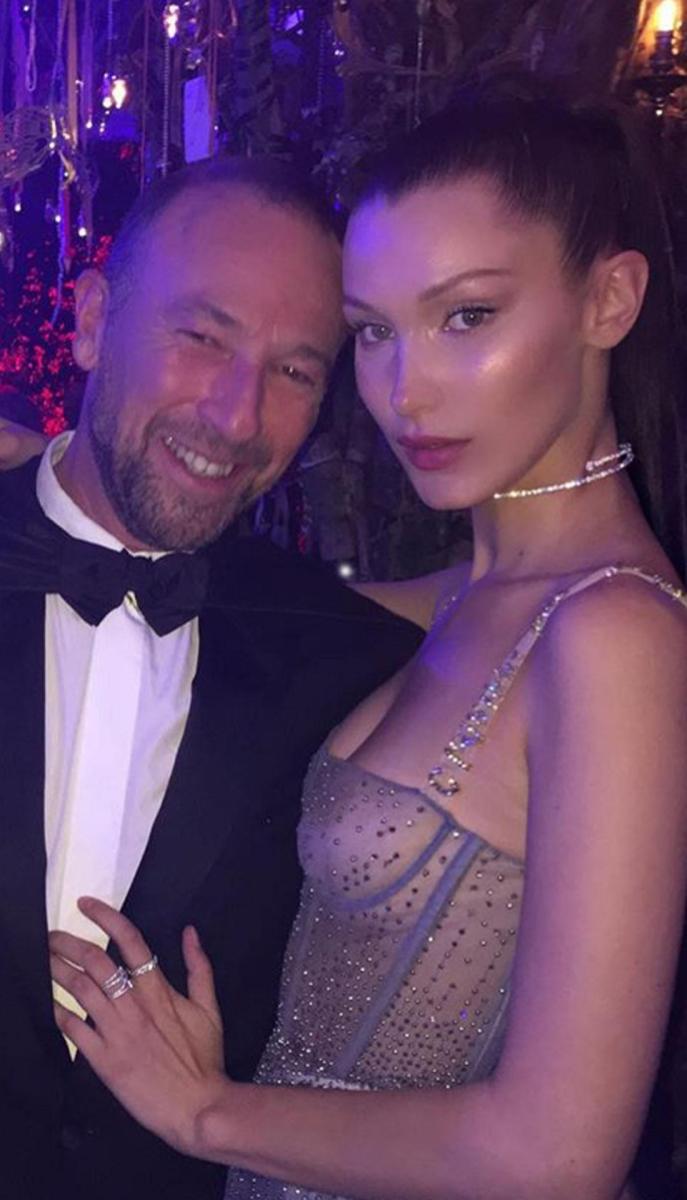 The American model showcased a "revenge dress" after her (yet another) breakup with singer Abel Tesfaye, better known as The Weeknd. Bella Hadid came to the masquerade ball after a 2017 Christian Dior show wearing a sheer fairy-tale gown embellished with exquisite embroidery.
It wasn't as revealing as Rihanna's "naked" dress but still left little to the imagination. Needless to say, all eyes were fixed on Bella that night.
Jennifer Aniston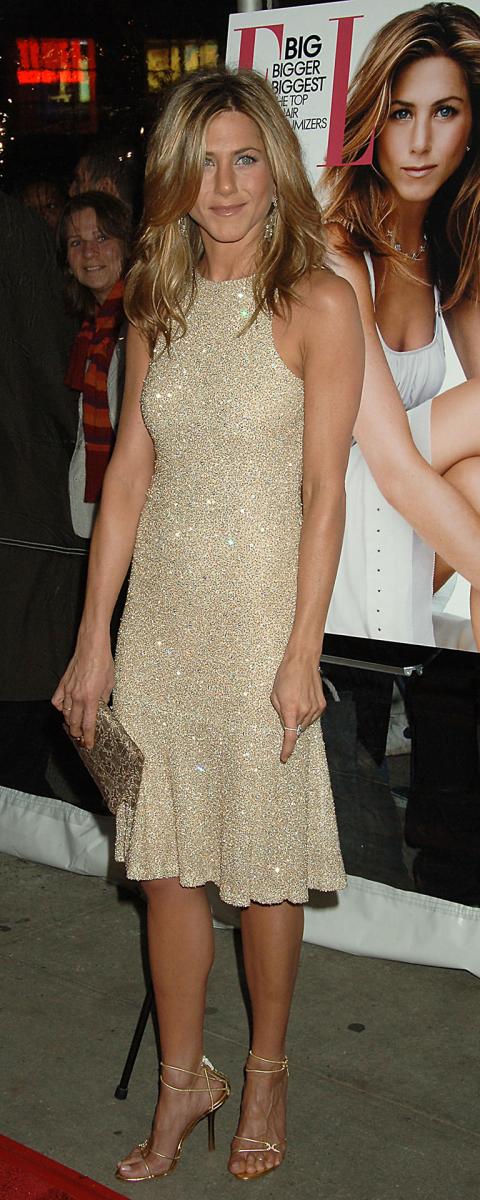 Jen Aniston could probably write a book or film a series of training videos to help broken hearts go through a painful breakup — and do so with much dignity and grace.
The public were looking forward to the star's appearance after her sensational divorce from Brad Pitt, and Aniston surpassed the expectations. She showed up at the Derailed premiere in a radiant champagne Chanel dress, which made her flawless figure look all the more astonishing. Way to go, Jen!