These 10 Disaster Movies Are A Roller Coaster From Start To Finish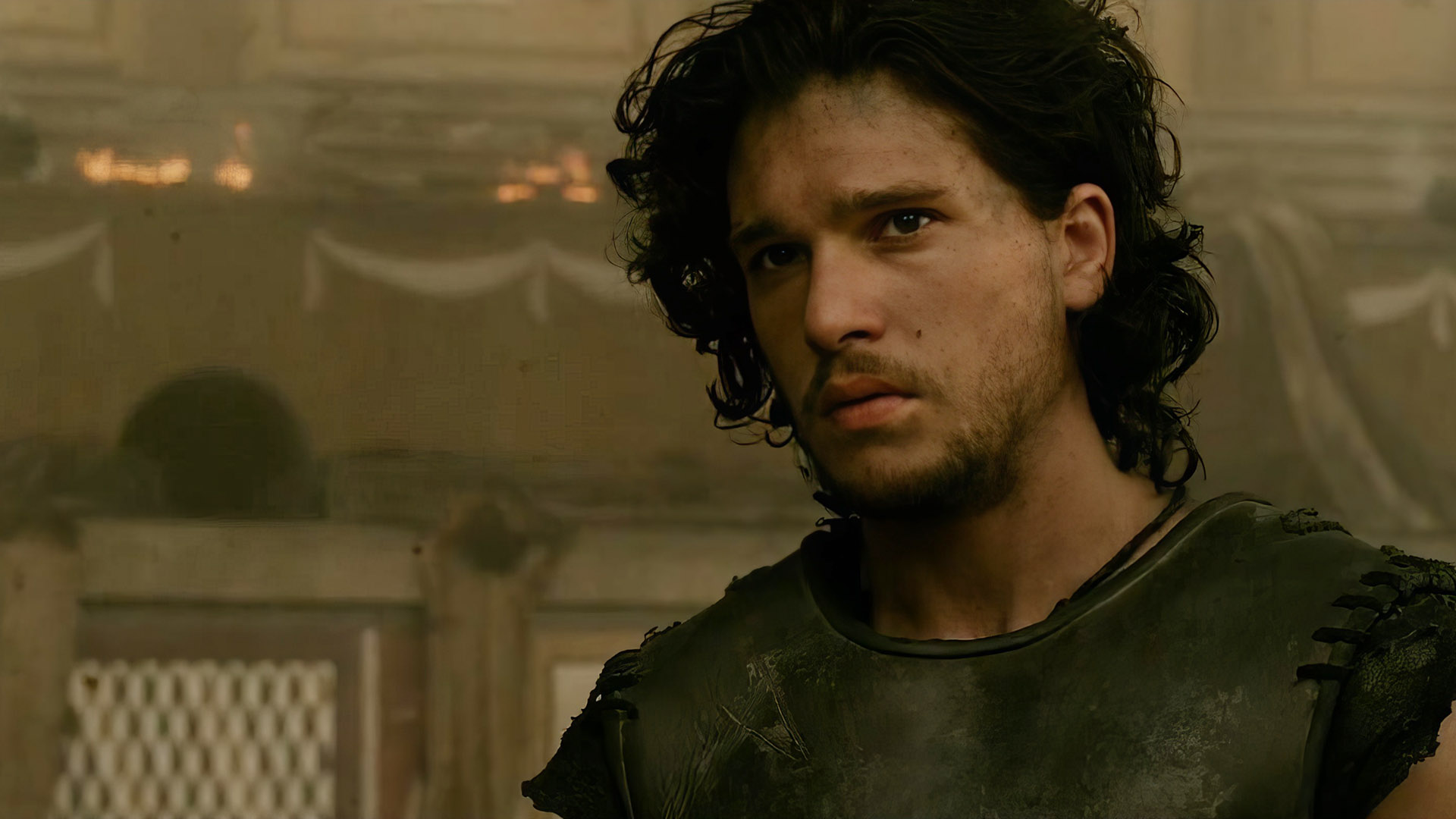 They might not all be Oscar-worthy, but one thing's for sure: they'll shake, stir, and splash your cinematic senses.
1. Aftershock (2010) – China, Historical Twisters, and Tears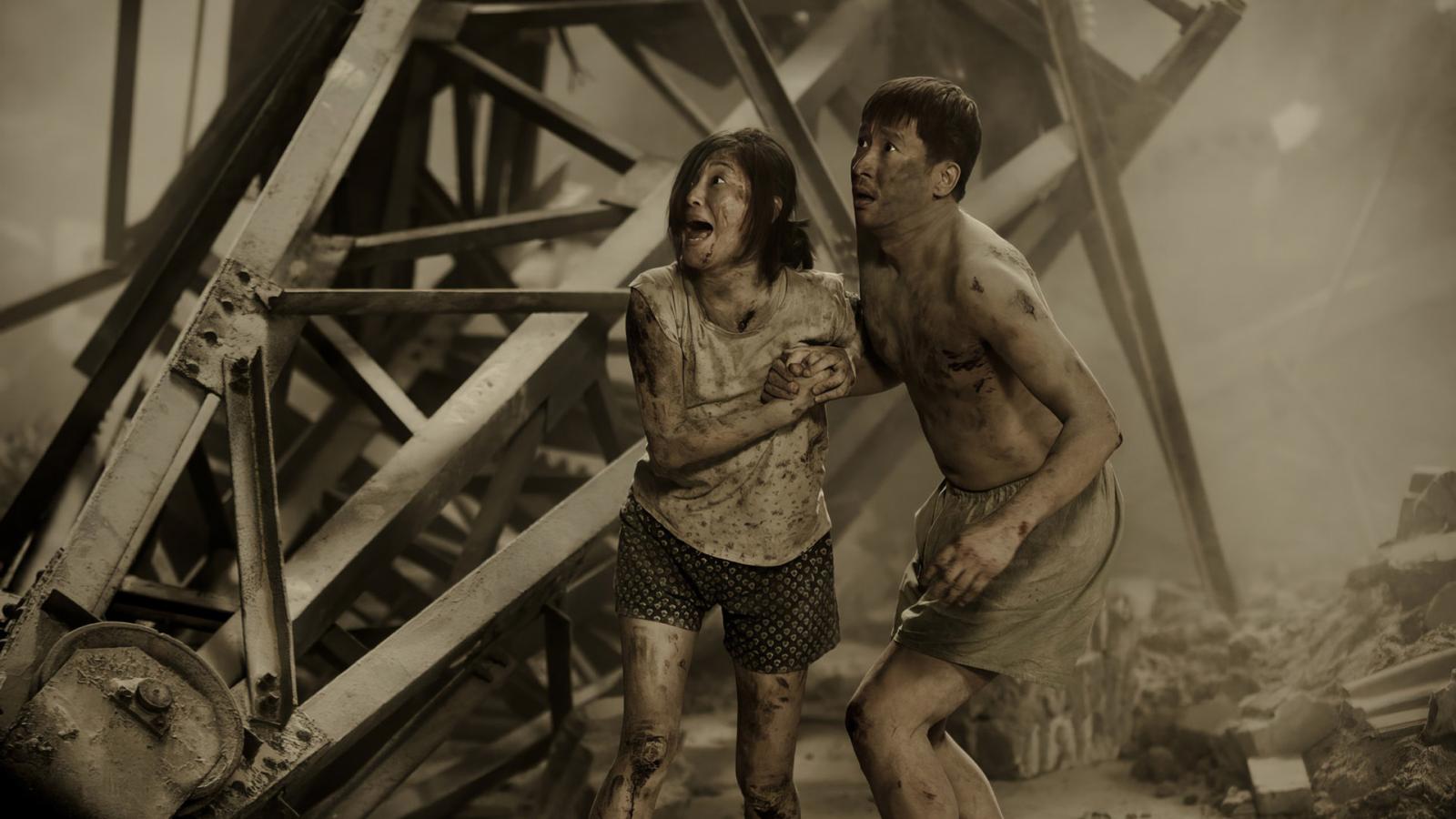 In 1976, Tangshan, China, is the bustling setting; then, Mother Nature takes a terrifying turn. Bang! A 7.5 magnitude earthquake hits, ripping the city apart. Amidst the chaos, a mother faces an agonizing choice: save her son or daughter, trapped under a single slab of concrete. Her decision haunts the next four decades. Reunions, regrets, and a powerful tale of love and loss.
2. Into the Storm (2014) – Twister 2.0, But Where's the Cow?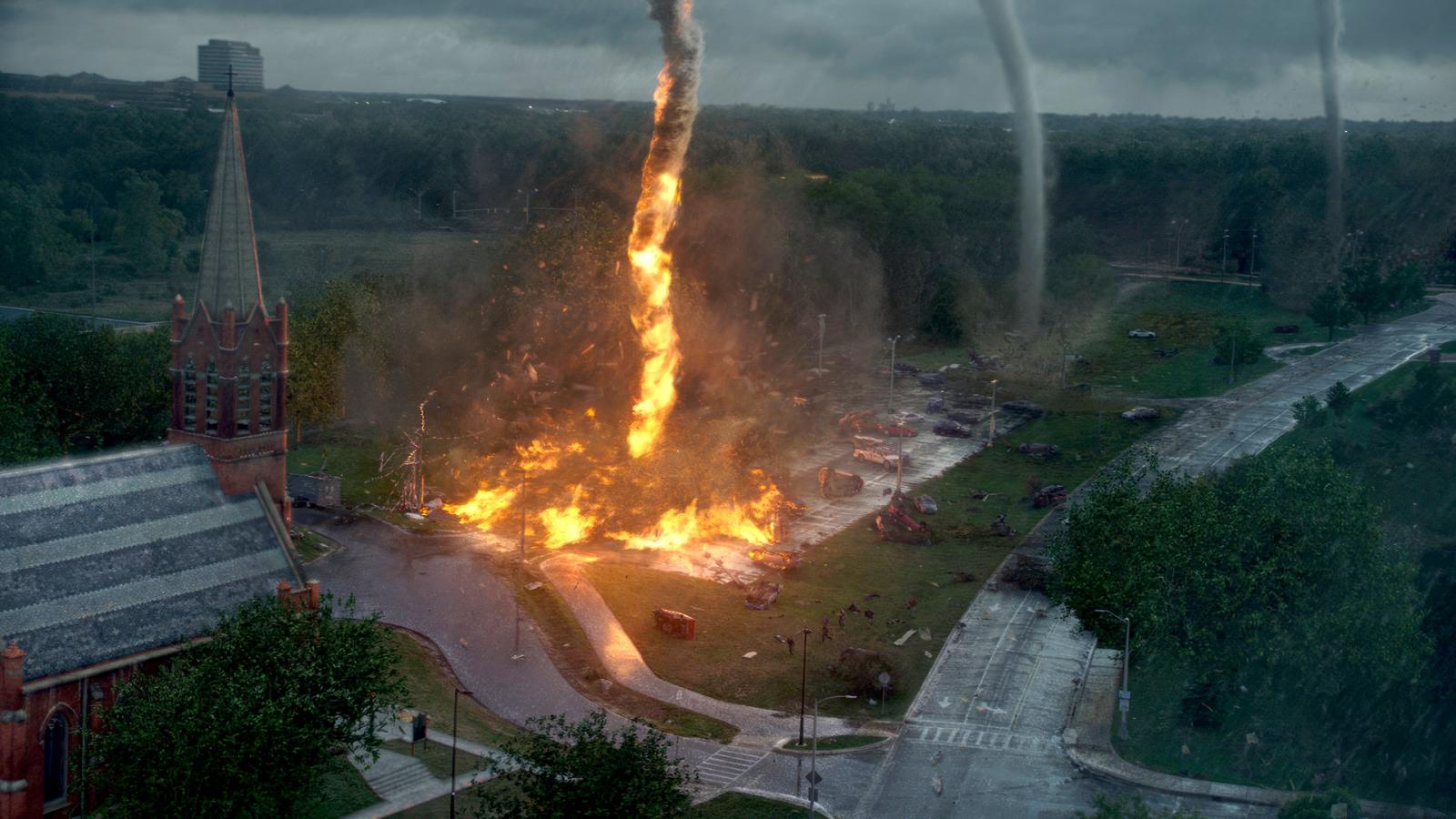 The town of Silverton? Oblivious. Multiple tornadoes descending? Expected. But this, my friend, is no ordinary twister day! Storm chasers, thrill-seekers, and everyday folk get more than they bargained for. Cameras roll, capturing the fury, the fear, and the destruction in jaw-dropping, ground-shaking detail. An adrenaline-pumping showdown between man and nature. Who will stand, and who will be swept away?
3. The Wave (2015) – Norwegian Waters, Not So Calm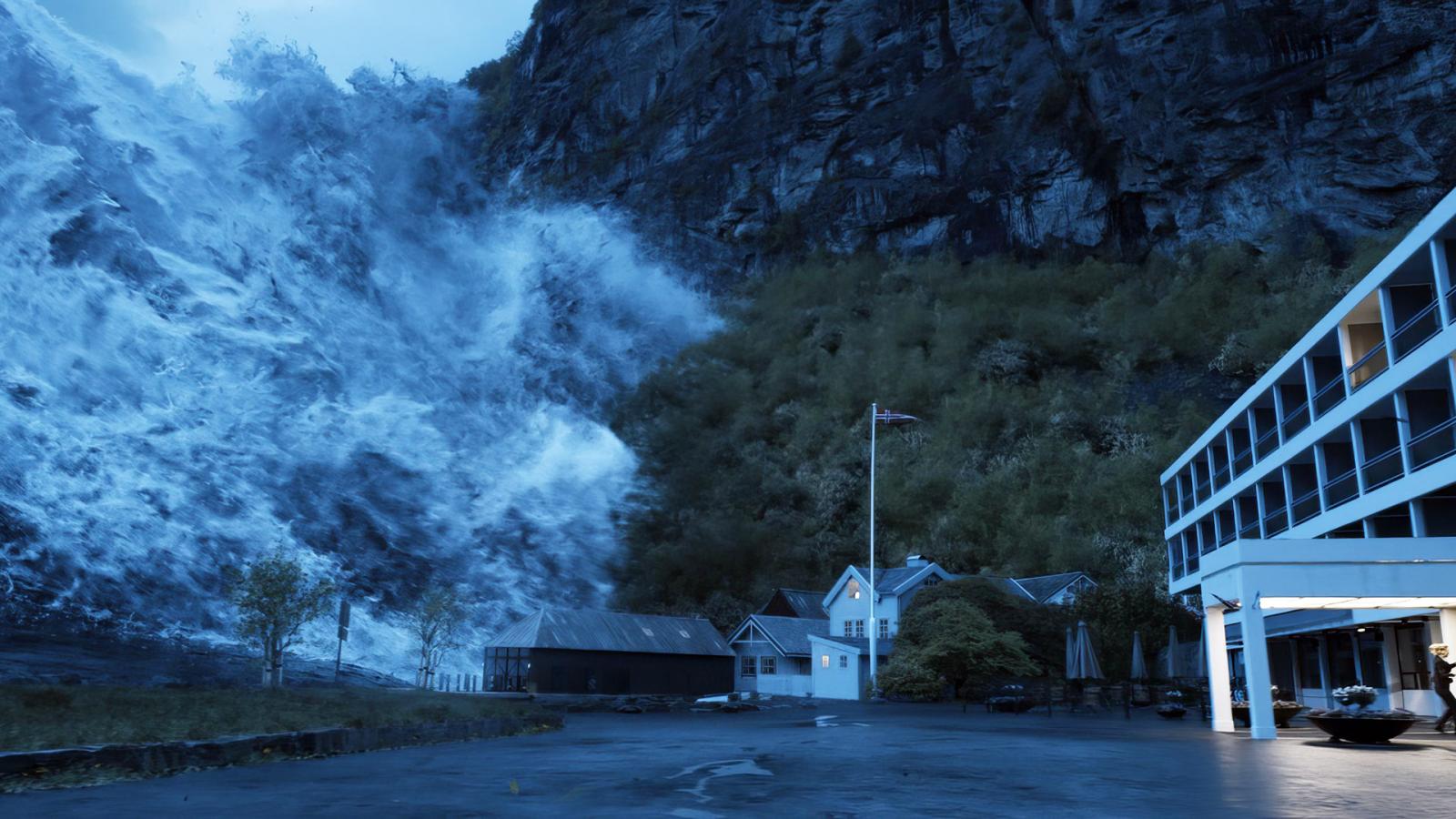 A mountain collapses. A fjord is disturbed. Tsunami alert in Norway? You bet. Geologist Kristian Eikjord spots the warning signs, but alas, the village remains unaware. A 250-foot wall of water races towards the tranquil town, threatening to erase history. Panic ensues; a desperate race against time begins. Can they reach higher ground before the wipeout?
4. The Quake (2018) – Oslo's Shaky Sequel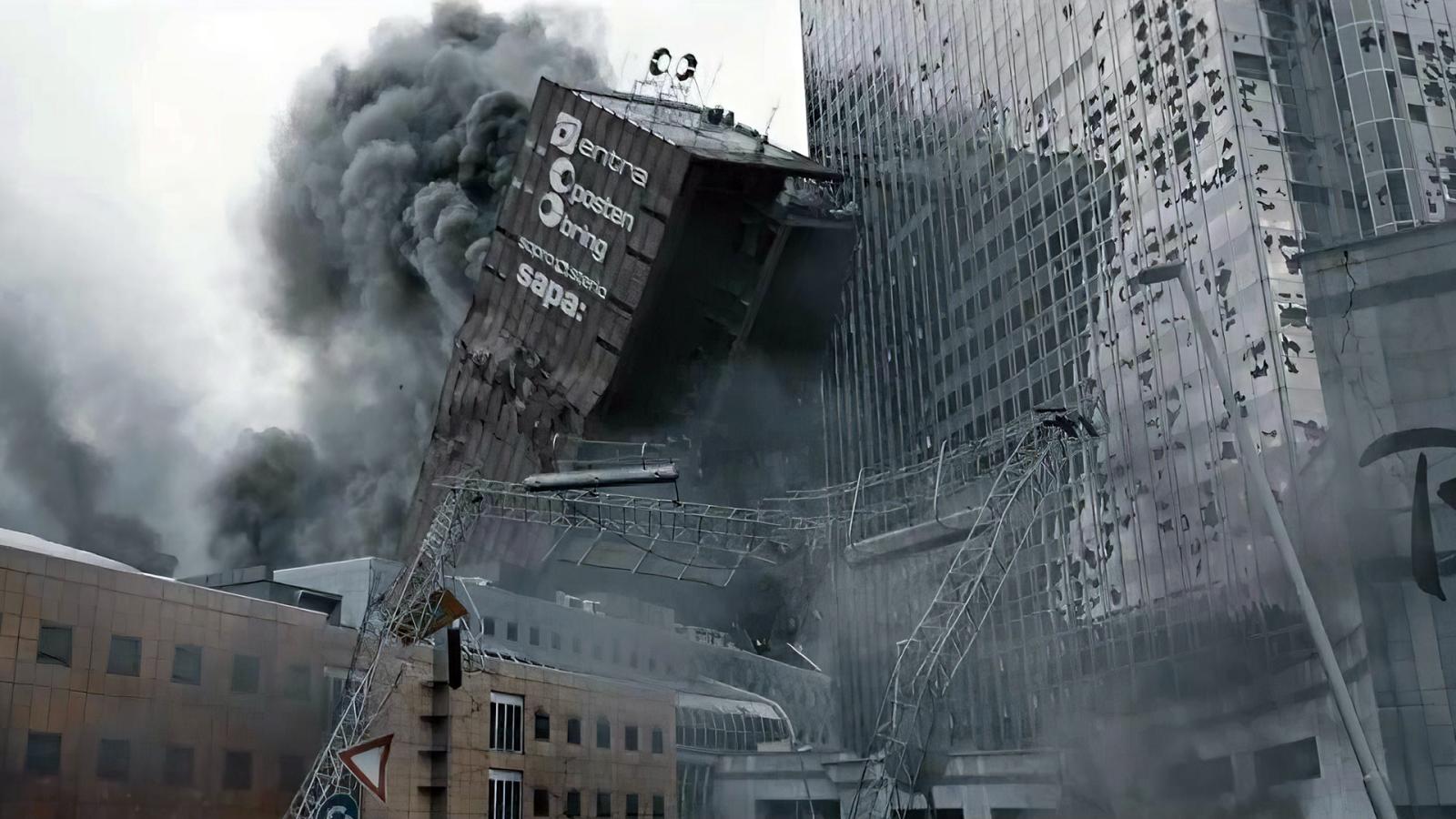 Remember that wave?, you ask. Well, fast forward three years – same country, different disaster. This time, Oslo's the scene, and it's not water, but the ground that's betraying them. Historic buildings crumble; iconic landmarks are no more. Amid the destruction, guess who's back? Our geologist hero, Kristian. Reunions, heart-stopping escapes, and a city on the brink – grab your popcorn.
5. Tidal Wave (2009) – Korea's Beach Day Gone Wrong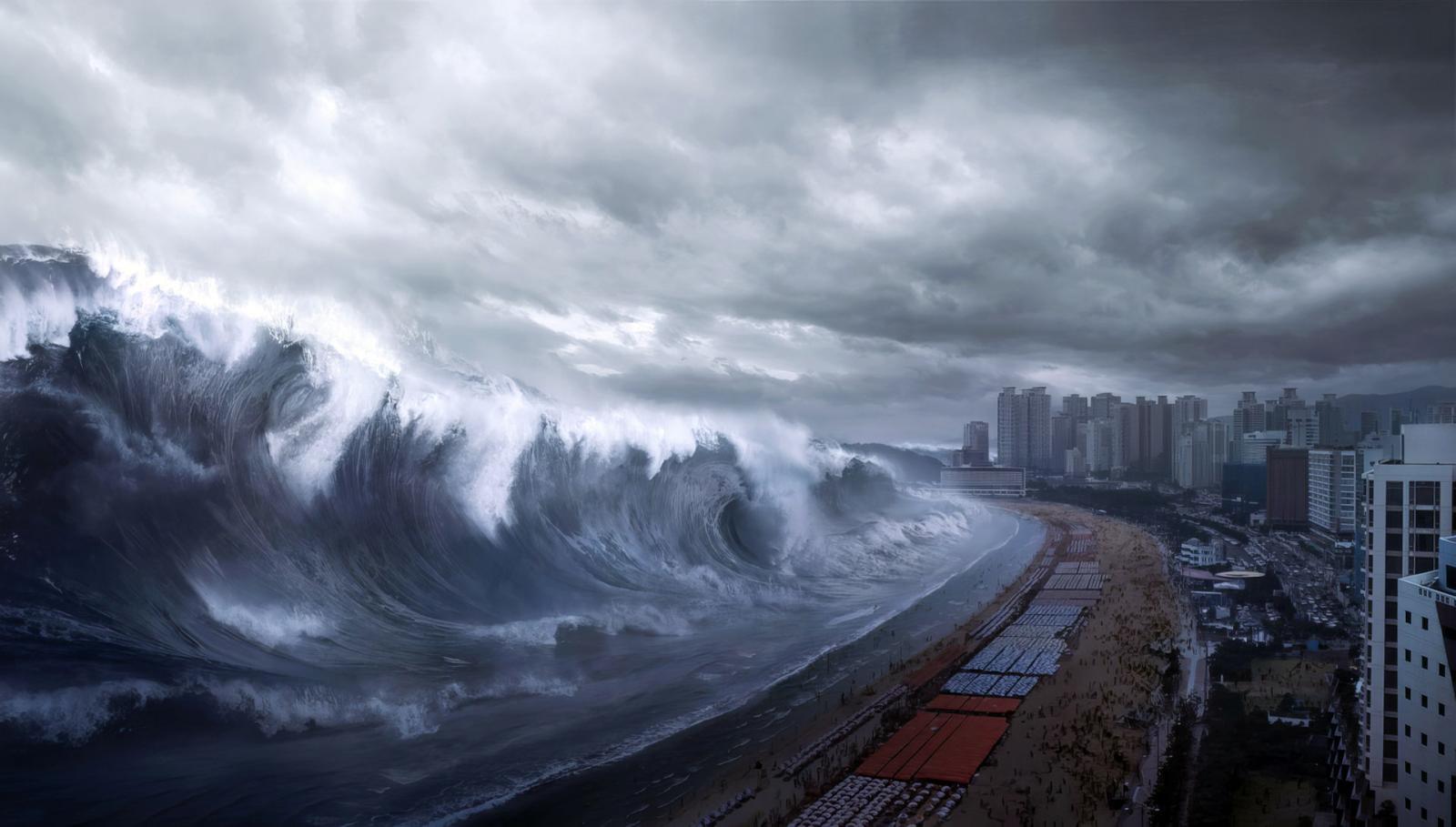 Summertime in Haeundae, Busan. The sun, sea, and... sirens? Tsunami warnings dismissed as myths. Until they aren't. An earthquake off the coast spells impending doom. As a monstrous tidal wave barrels towards the busy beaches, lovers reunite, families scramble, and the city braces for impact. Sun-kissed romances and tragedies intertwine under Korea's looming watery doom.
6. The Hurricane Heist (2018) – Robbery? With A Side of Gale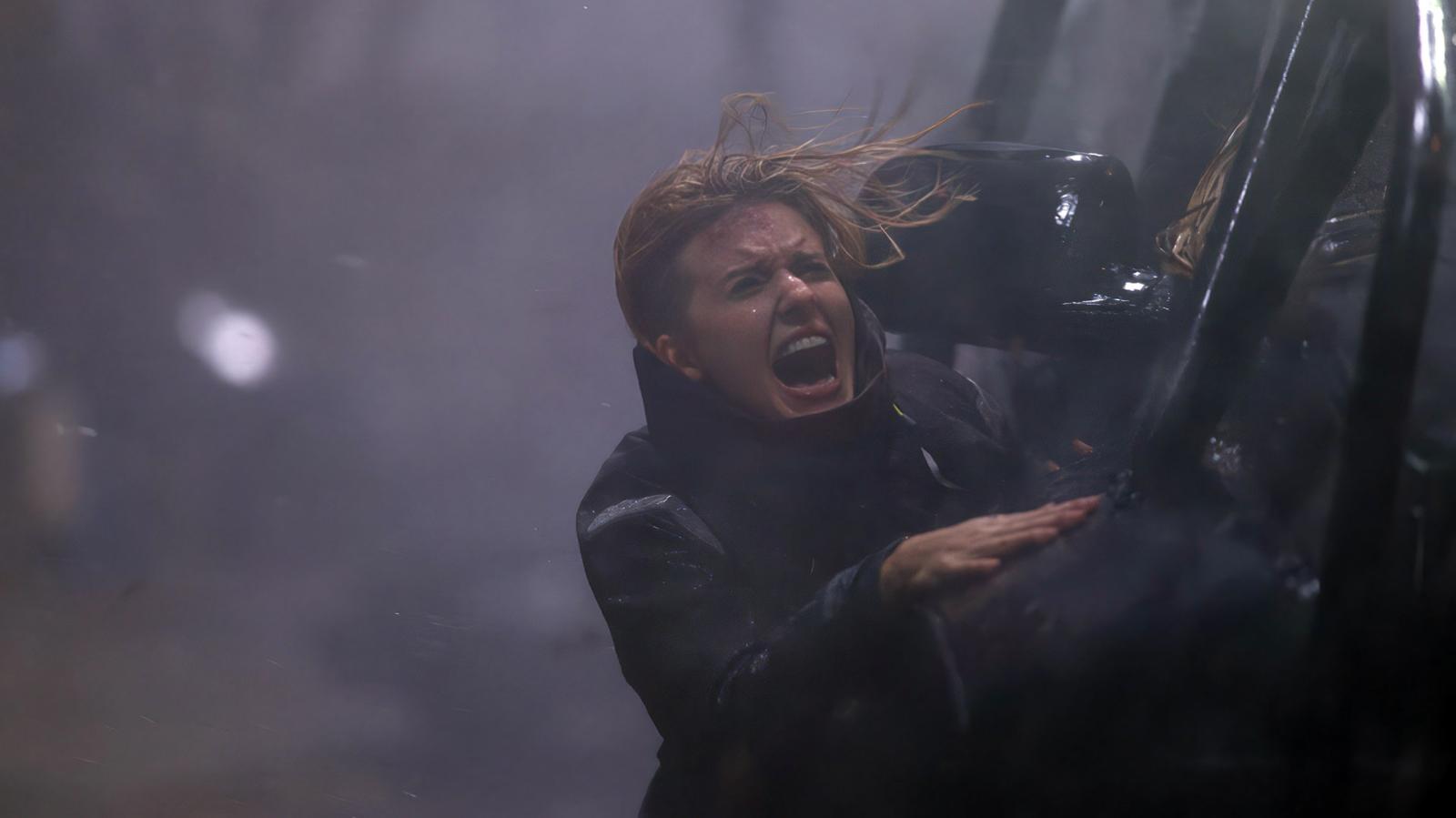 Hurricane and heist – a combo meal you didn't see on the menu. As a Category 5 storm rages, opportunistic thieves plan a $600 million heist. But surprise! The treasury agent and a storm chaser join forces to stop them. Wind, rain, cash flying everywhere. An action-packed romp where the real question is: who's the bigger threat – the thieves or the storm?
7. San Andreas (2015) – Not The Video Game, That's For Sure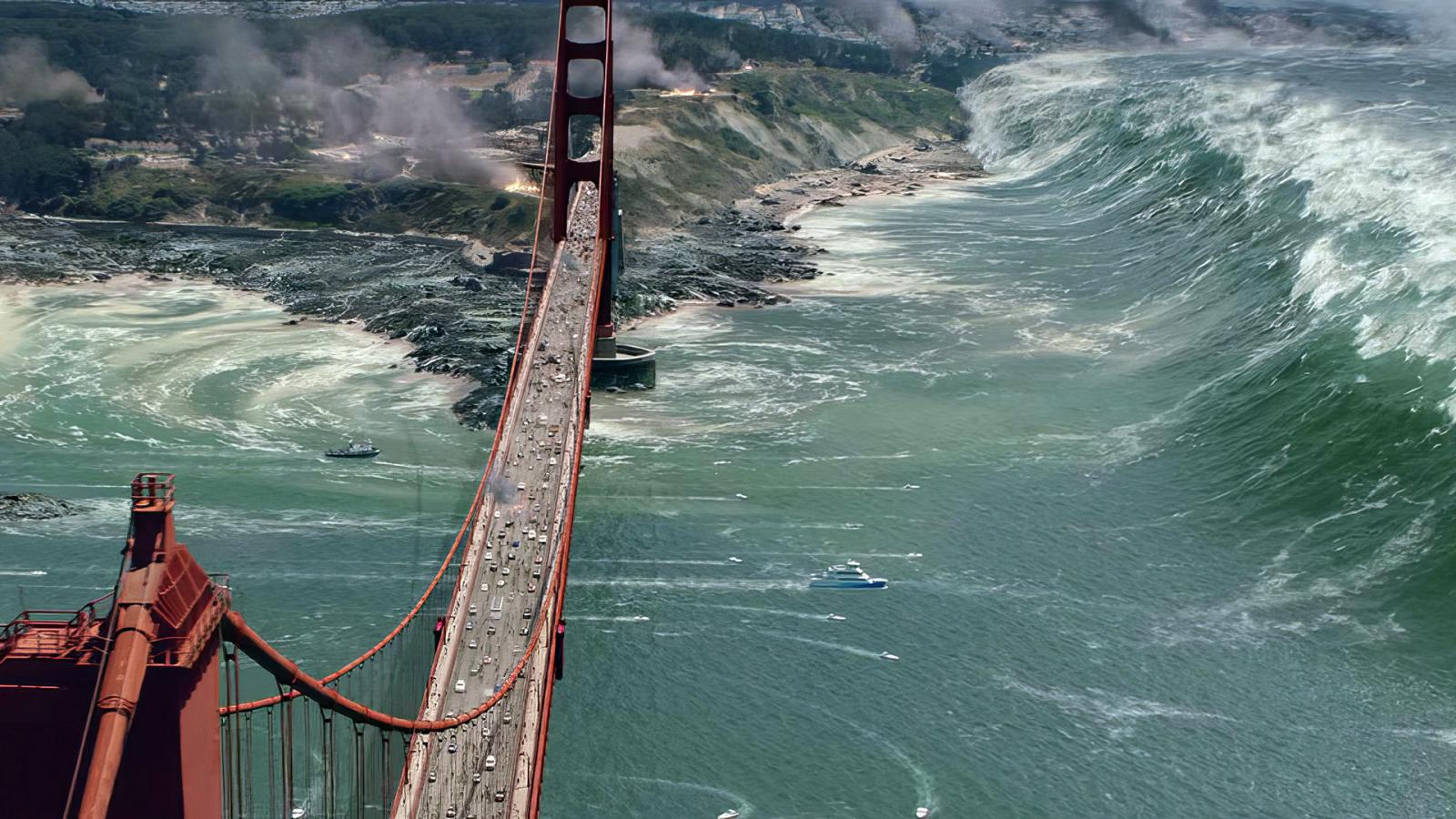 California Dreamin'? More like California Screamin' when the San Andreas fault decides to shift gears. Helicopter pilot Ray teams up with his wife to rescue their daughter in San Francisco. Buildings crumble, the ground splits, and Hollywood offers yet another reason to reconsider that West Coast vacation. Golden Gate Bridge? More like Golden Fate Bridge. It's a tectonic dance of destruction.
8. Volcano (1997) – Los Angeles Lava Lunacy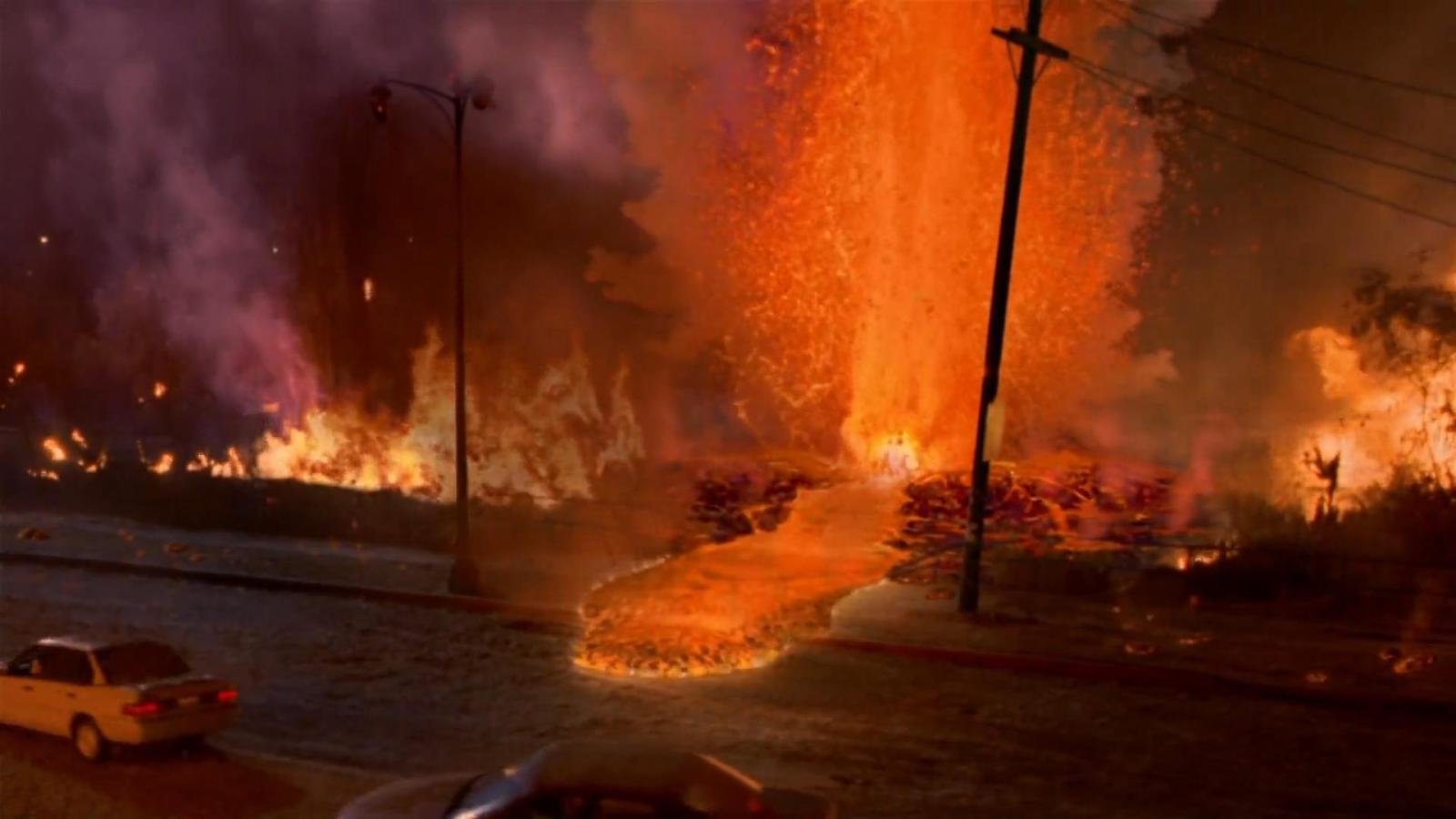 Well, it wouldn't be Hollywood without destroying LA once in a while in a disaster movie. City of Angels, and apparently, volcanoes. The La Brea Tar Pits become a ticking time bomb. Lava spills onto the streets, causing chaos, and a city official is our unlikely hero. Buses are barriers, people become ash, and traffic? Let's just say LA's never seen gridlock like this. Who knew Hollywood had such a molten core?
9. Pompeii (2014) – An Ancient City's Fiery Farewell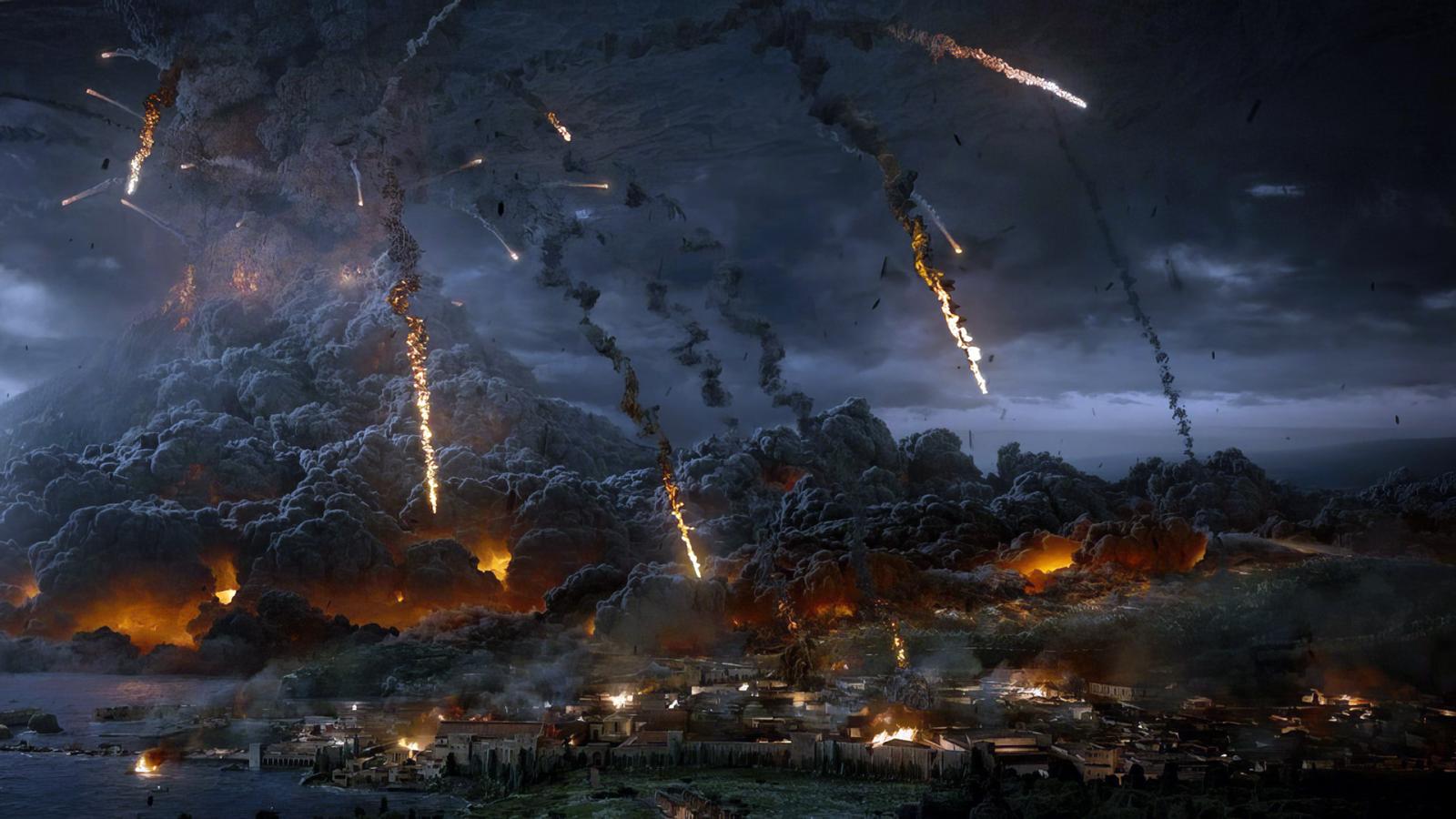 Ever been caught between a rock and a hot place? The folks of Pompeii sure have. Gladiators, romance, politics... and oh, a volcano named Vesuvius on the brink of eruption. As ash clouds darken the skies, and pyroclastic flows race down, love tries to find its way. Ancient history, but the suspense is real. Will love conquer or be reduced to ash?
10. Hard Rain (1998) – Money Down The Drain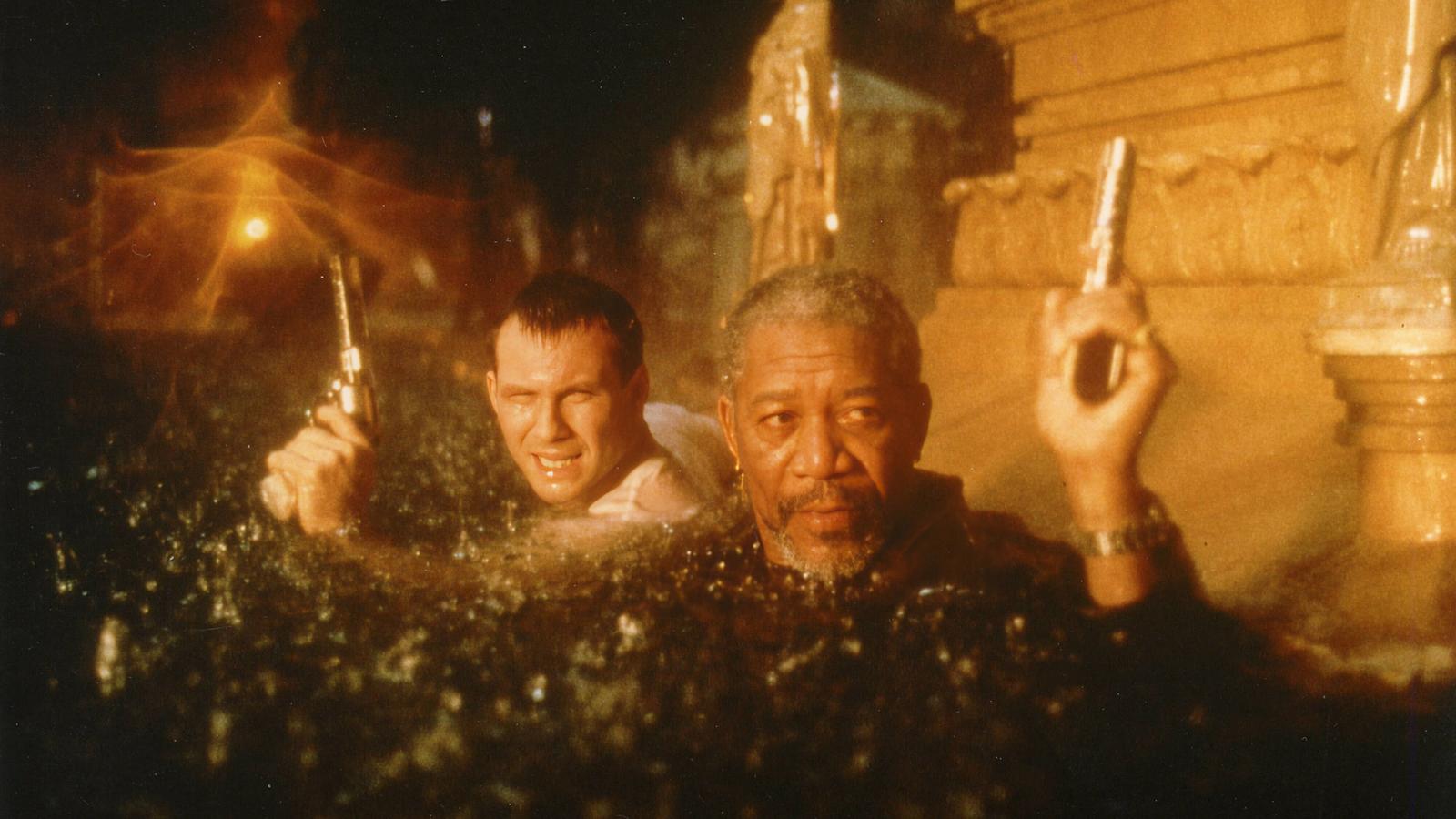 It's raining, it's pouring, and... is that an armored truck? A heist gone wrong in a flooded town, led by none other than Morgan Freeman. As waters rise, loyalties shift, and the chase for the cash gets wetter and wilder. Speedboats in schools, jet skis in alleys – it's a splashing good time. Think of it as Die Hard, but drenched.