The Most Expensive Item Sarah Jessica Parker Ever Wore On SATC
Carrie had always loved expensive things, but this one was ridiculously over the top.
HBO's Sex and the City was one of the defining shows of the 90s, proving that the story of four 30-something women living in the big city could not only be a ripe place for comedy, but also a compelling narrative. Starring Sarah Jessica Parker, the show captured the zeitgeist and never let it go — all thanks to Parker's character, Carrie Bradshaw, whose unique take on relationships and great sense of style made her one of the most popular TV characters ever.
But despite being an ingenious invention of the writers and actress, Carrie wore very real outfits and jewelry, some of which were quite costly too.
Fans have been obsessing over Carrie's looks for almost two decades now, ranking her outfits and trying to figure out how much each one cost. And it's no surprise that Parker decided to treat her fashion-obsessed character with some care, as her looks from the show cost anywhere from $2,000 to $30,000 in total. But even that is a far cry from the most expensive item Carrie has ever worn.
In Sex and the City 2, Carrie is already an established writer and married to a successful Mr. Big, so seeing some ridiculous-looking jewelry on her was not that surprising to viewers. However, when fans saw her wearing the Random Necklace made by Solange, the game instantly changed, as this piece of jewelry cost as much as a nice house in the suburbs.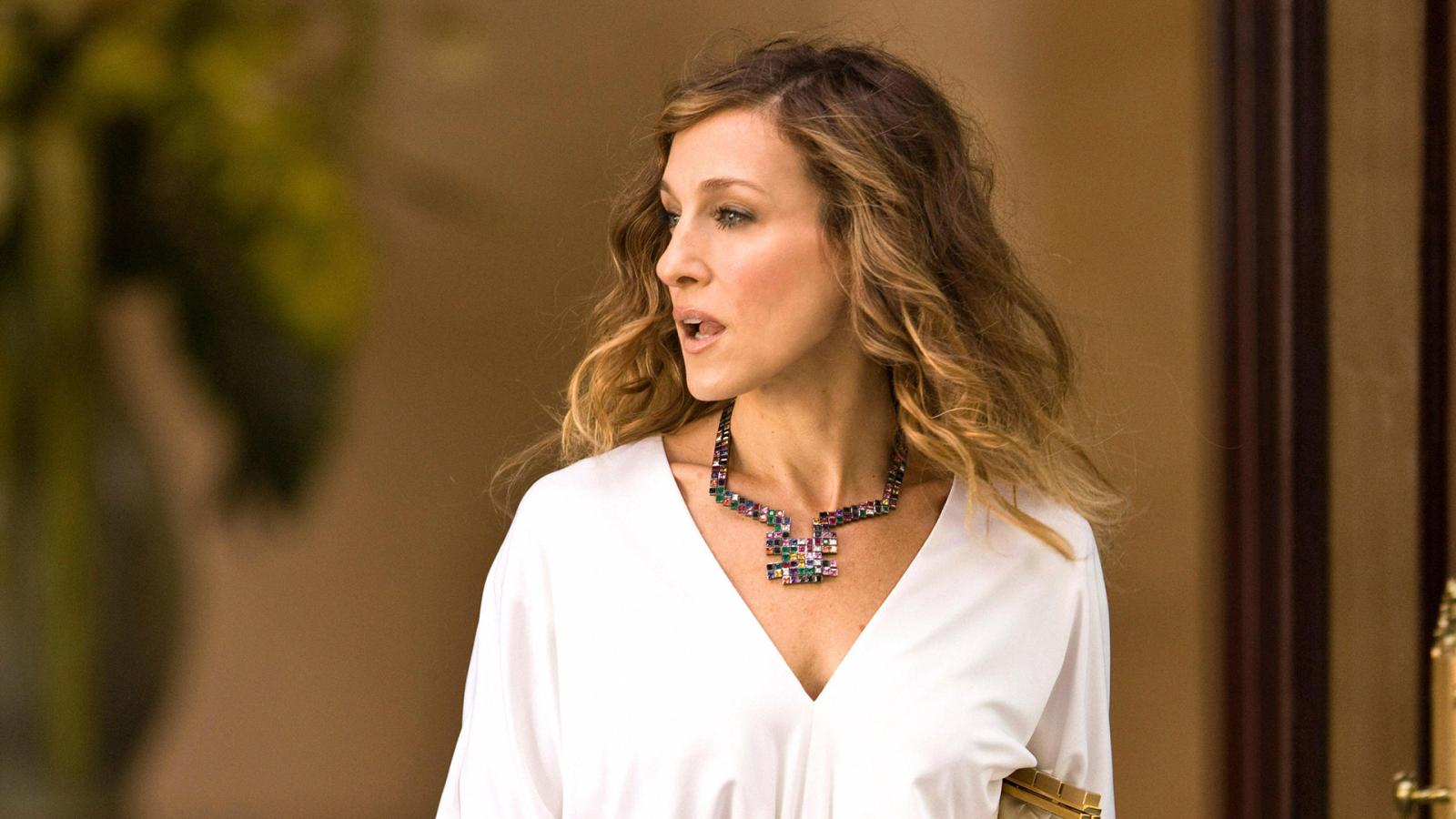 The necklace is set with diamonds, emeralds, rubies, amethysts, sapphires, and 18K gold and is reportedly priced at around $232,480. Yes, it's pretty obvious that even at the top of her career, Carrie wouldn't be able to afford such an item, but it looks like Solange decided to simply promote her product by asking Parker to wear it in the movie.
In any case, the Random Necklace is already sold out, so it looks like the publicity worked perfectly, as someone totally spent that much money after seeing Carrie Bradshaw wear the piece. And while the inclusion of this necklace in the film may be a bit unrealistic, Carrie was always considered a trailblazer and a sucker for beautiful things.