The Flash Had 3 Different Endings: Here's the One That Got Removed by James Gunn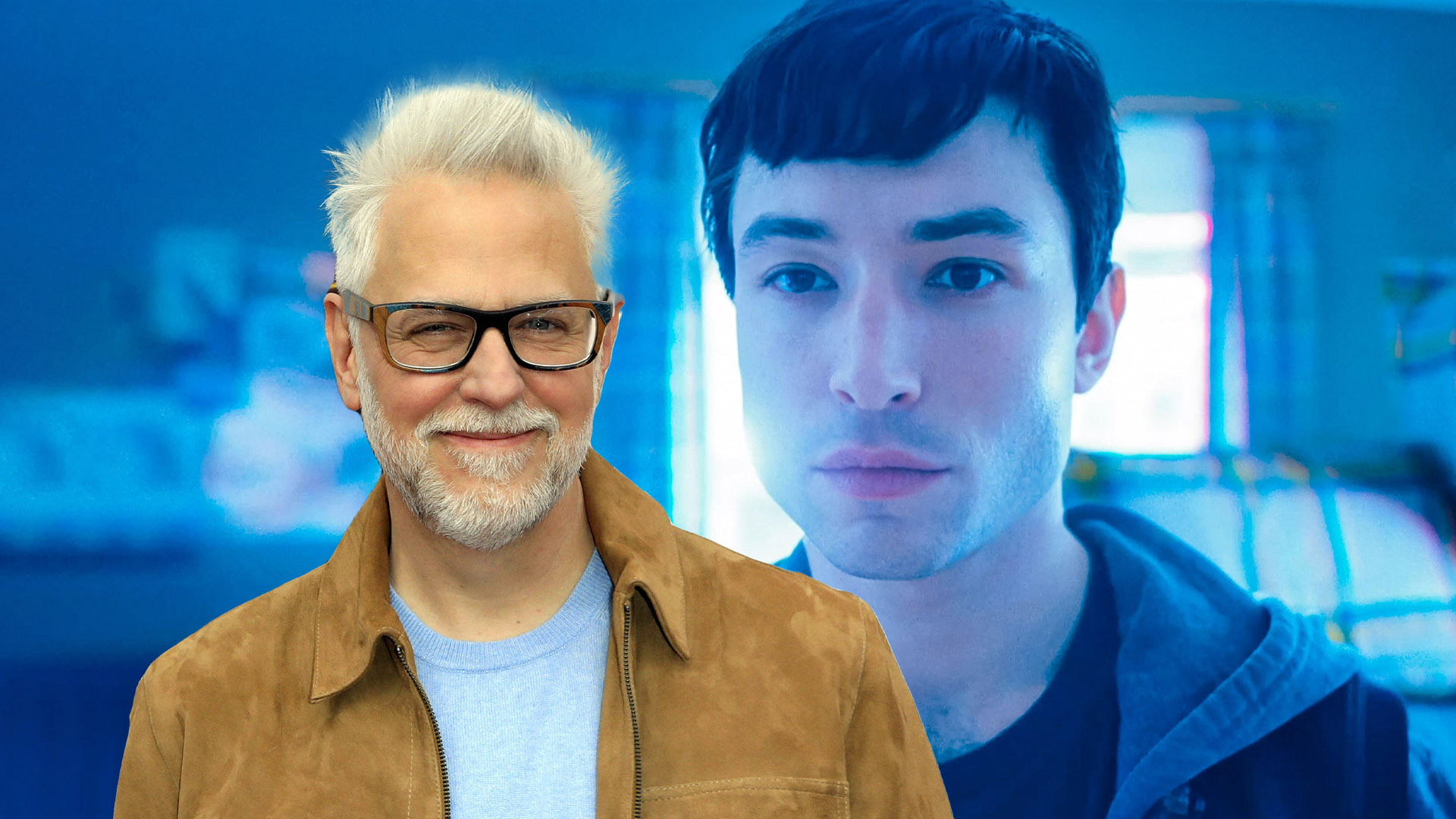 The WB and DC permutations gave the film three options for an ending, but only one made the final cut.
The idea of a solo movie about The Flash dates back at least 30 years. Fans have finally seen the first live-action film centred on Barry Allen.
The incredibly convoluted plot sees Barry Allen travel back in time to save his mother from murder, inadvertently splitting up the universe and creating multiple alternate realities. The superheroes The Flash has met also get affected, especially the one he meets in the final sequence. But as it turns out, fans could have gotten a completely different ending, and James Gunn himself had the final say in which ending to go with.
If you haven't seen the new movie about Barry Allen's intertemporal adventures, we suggest you do so first, be warned this article contains some major spoilers!
In the final scene, Barry Allen is back in what he thinks is his original timeline when he gets contacted by Bruce Wayne, only to later discover that it's not Ben Affleck and not even Michael Keaton, but rather George Clooney, suggesting he may very well have damaged the universe beyond repair, after all.
The 1997 Joel Schumacher-directed Batman & Robin was a complete flop that prompted Clooney to swear off purely commercial projects for good. The only thing Clooney's Bruce Wayne is famous for in modern pop culture is his Batman costume featuring anatomically realistic nipples. However, DC Studios co-CEOs James Gunn, and Peter Safran managed to persuade him to join their project: apparently, Clooney liked the script.
However, it was a last-minute decision and didn't even get a screen test. The original plan was for a completely different ending.
The then chairman of Warner Bros. Pictures, Toby Emmerich, and the head of DC Films, Walter Hamada, planned to leave Supergirl, played by Sasha Calle, and Michael Keaton's Batman in the ending. Cavill's Superman and Affleck's Batman were to be erased as the franchise was to be rebooted.
It's worth noting that after seeing The Flash, many fans were outraged by the absence of Cavill, whose appearance had been rumoured before the film's release. After Emmerich and Hamada left, they were replaced by executive producers Michael DeLuca and Pamela Abdy, who wanted to keep Cavill and Gadot's characters in the franchise and make solo sequels for them.
But as we already know, James Gunn and Peter Safran came in and decided to do their own reboot called The DC Universe, which will not feature Cavill or, apparently, Gadot. However, seeing how there are plans for a sequel to The Flash, we will probably see George Clooney again.