Reading Meets Hollywood: 2022's Book-to-Movie Lineup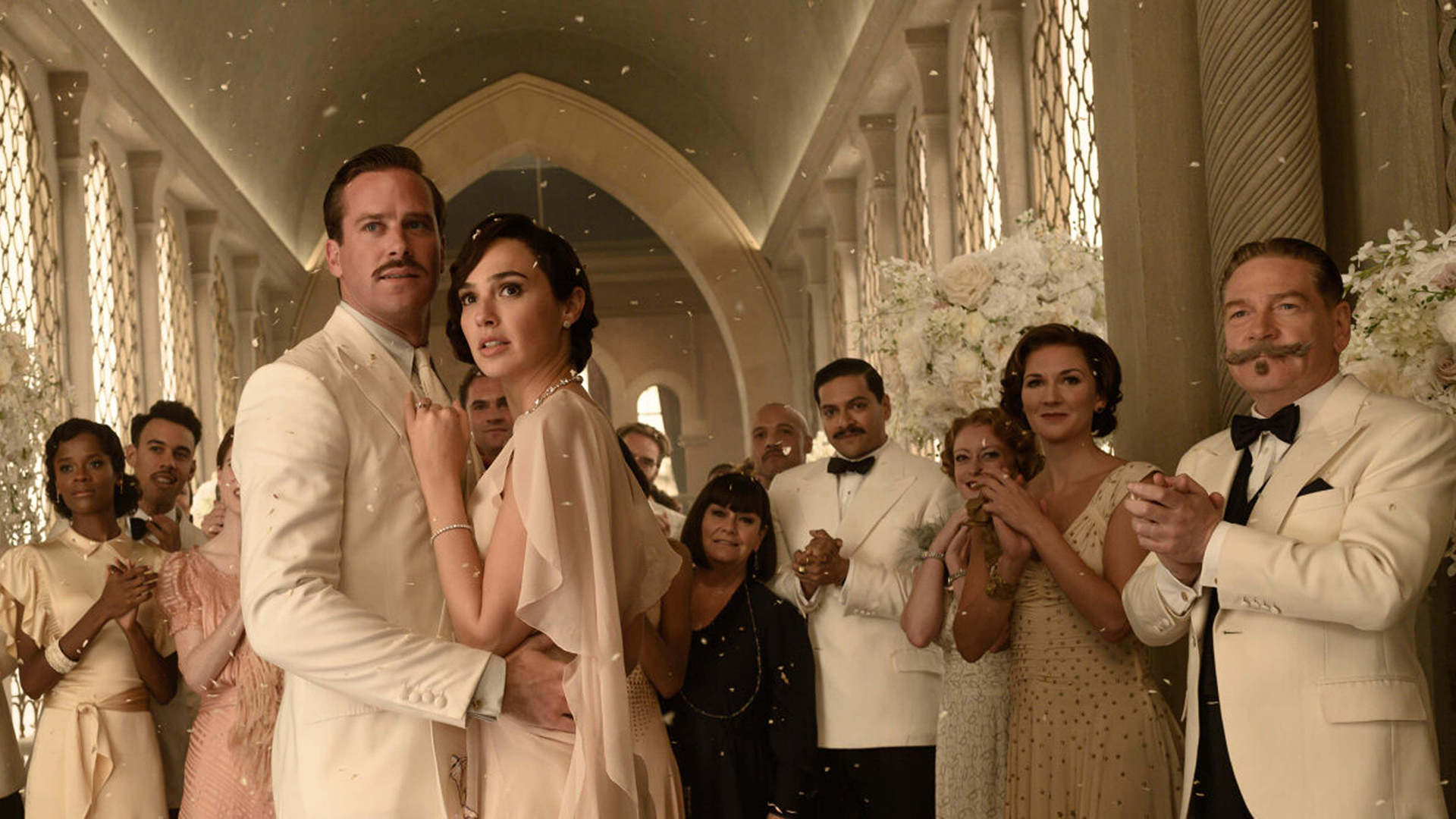 From mystery novels to international bestsellers. Here is the list of 2022's book-to-movie adaptations.
Death on the Nile
Book: Death on the Nile by Agatha Christie
Death on the Nile is a sequel to Murder on the Orient Express, in which famous detective Hercule Poirot will be forced to cut his vacation short to investigate another murder. Like the novel on which Kenneth Branagh's new film is based, the action unfolds on the cruise ship S.S. Karnak. Socialite Linnet Ridgeway-Doyle (Gal Gadot) turns to Poirot (Kenneth Branagh), hoping for his help. Her former friend Jacqueline (Emma McKay) is stalking Linnet and her husband Simon (Armie Hammer) who is Jacqueline's ex-fiancé. The couple hoped to escape her by going on a seven-day cruise down the Nile, but the girl caught up with them. Soon after the departure, Linnet is found dead, but Jacqueline, as it turns out to be, is not the only suspect.
Mothering Sunday
Book: Mothering Sunday by Graham Swift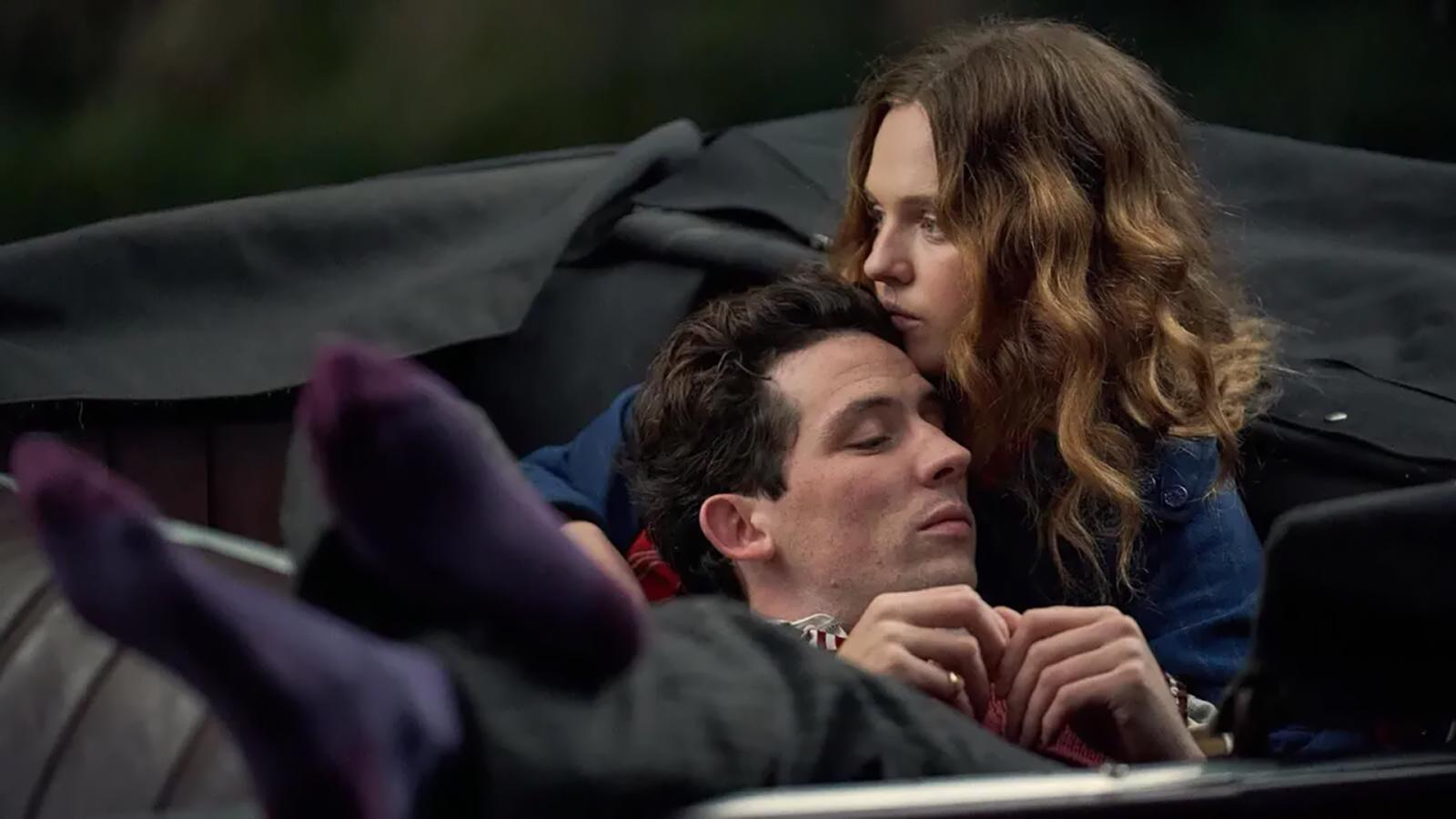 The film is an adaptation of the novel Mothering Sunday by Booker Prize winner Graham Swift and is set in England on March 30, 1924. It is on that day that one tragic event forever changes the life of a young maid named Jane (Odessa Young) that works in the house of Mr. (Colin Firth) and Mrs. Niven (Olivia Colman). The director Eva Husson shows the main character at three different points of her life: actually a maid with literary ambitions, a middle-aged writer in a rather serious relationship, and finally an old lady who has become a star in the literary world. And yet the memory of March 30, 1924 has not left Jane all these years.
Cyrano
Book: Cyrano de Bergerac by Edmond Rostand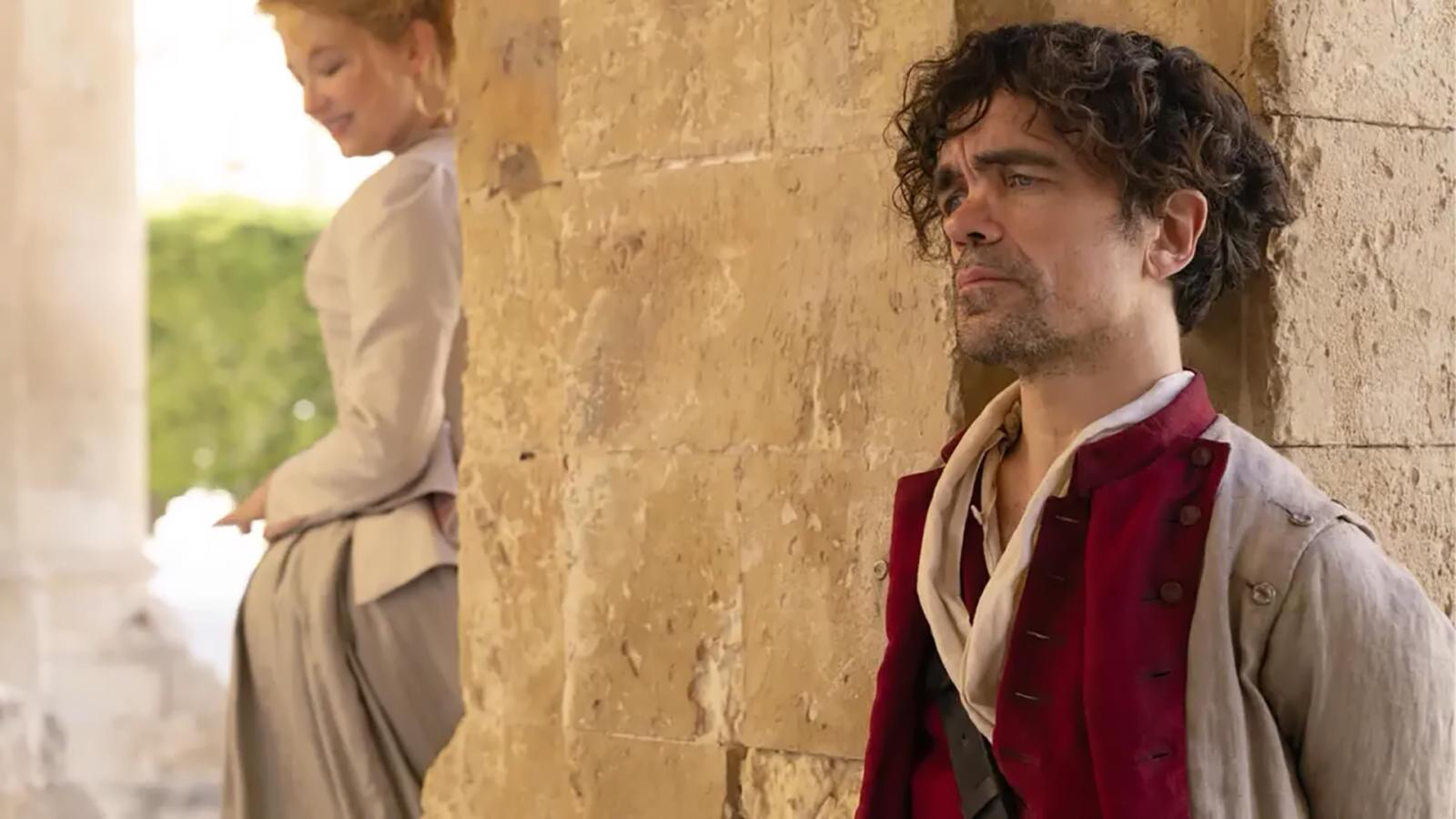 Joe Wright's new film is based on Edmond Rostand's play Cyrano de Bergerac, about a sharp-witted and talented swordsman, Cyrano (Peter Dinklage), who decides to make the most of the love triangle he has found himself in. Being in love with the young and beautiful Roxanne (Haley Bennett), he nevertheless hesitates to confess his feelings to her because of his own physical imperfections. In the meantime, she is attracted to Christian, so Cyrano decides to take advantage of the situation. He begins writing her love letters on behalf of the young man, thus creating the image of the ideal lover.
The Story of My Wife
Book: The Story of My Wife: The Reminiscences of Captain Storr by Milán Füst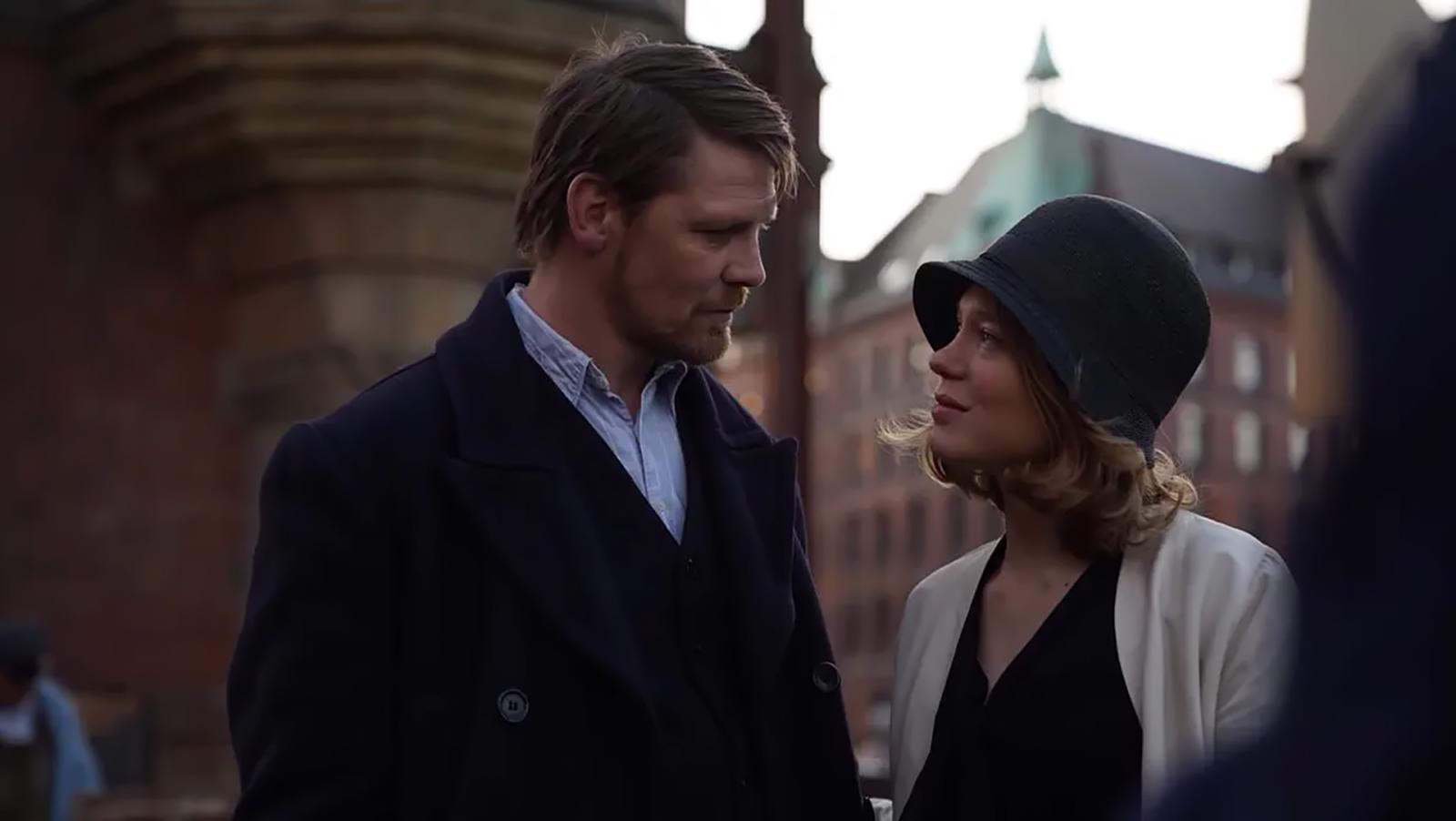 Inspired by the work of her fellow Hungarian, Milán Füst, Ildikó Enyedi directed The Story of My Wife, a drama about the twists and turns of fate. One day, Captain Storr (Gijs Naber) bets with a friend that he will marry the first woman who walks into the place where they were passing the time. She turns out to be Lizzy (Léa Seydoux), a charming but, alas, frivolous Frenchwoman who at first accepts his proposal just to annoy the other suitor. Due to a series of circumstances, the couple spend most of their time apart, making it increasingly difficult for Storr to believe in his wife's unconditional loyalty.
Deep Water
Book: Deep Water by Patricia Highsmith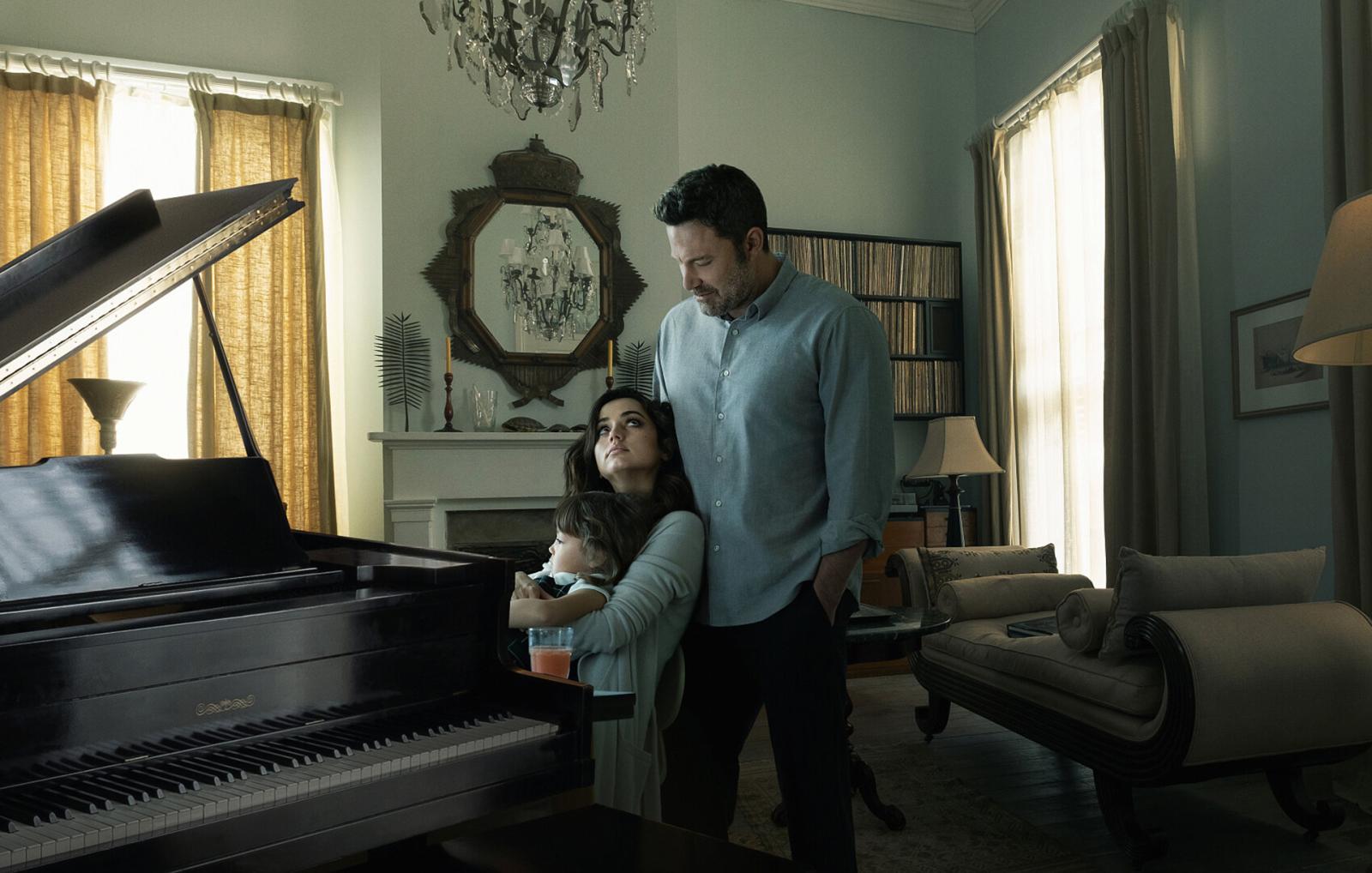 The book, written in the genre of psychological thriller, tells the story of a married couple Vic and Melinda, whose marriage in view of the countless affairs of the wife had long fallen apart. When Melinda's lover is found dead, Vic takes the blame, which allows him to keep his wife in fear. Soon he does kill a person, but now no one believes he's guilty, which encourages him to continue wreaking havoc.
The Bad Guys
Book: The Bad Guys graphic novel by Aaron Blabey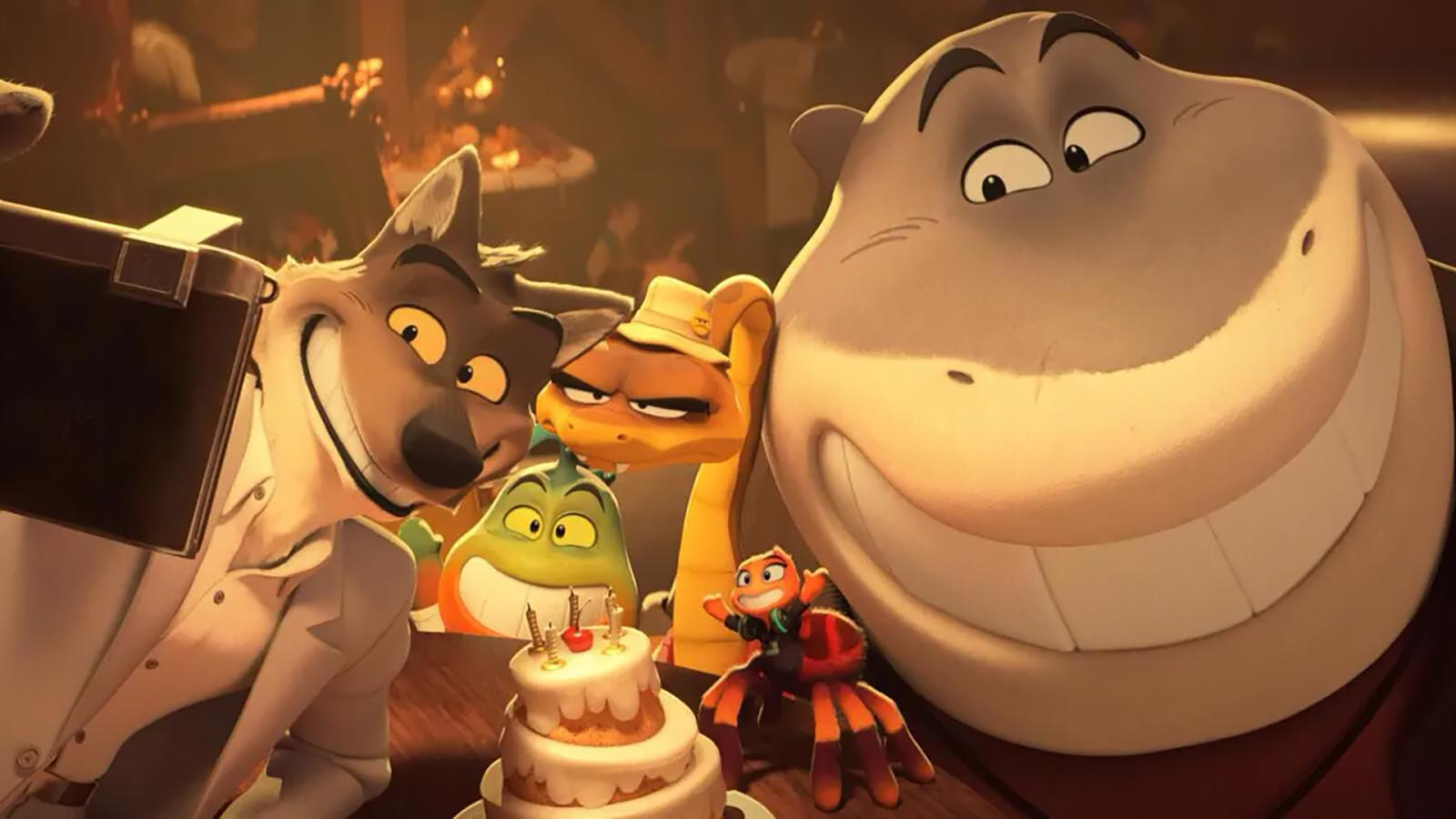 DreamWorks Animation's film is based on a series of children's graphic novels by Australian writer Aaron Blabey. The story is set in a world where humans coexist with anthropomorphic animals. Several of these beasts — former criminals Mr. Wolf, Mr. Snake, Mr. Piranha, Mr. Shark and Ms. Tarantula — one day decide to take the path of rehabilitation to avoid prison for their past crimes. Now they rescue dogs from a shelter and retrieve kittens from trees. Mr. Wolf quickly adjusts to his new life, but the team is concerned by their leader's sudden change of heart.
Drive My Car
Book: short story "Drive My Car" from Men Without Women, by Haruki Murakami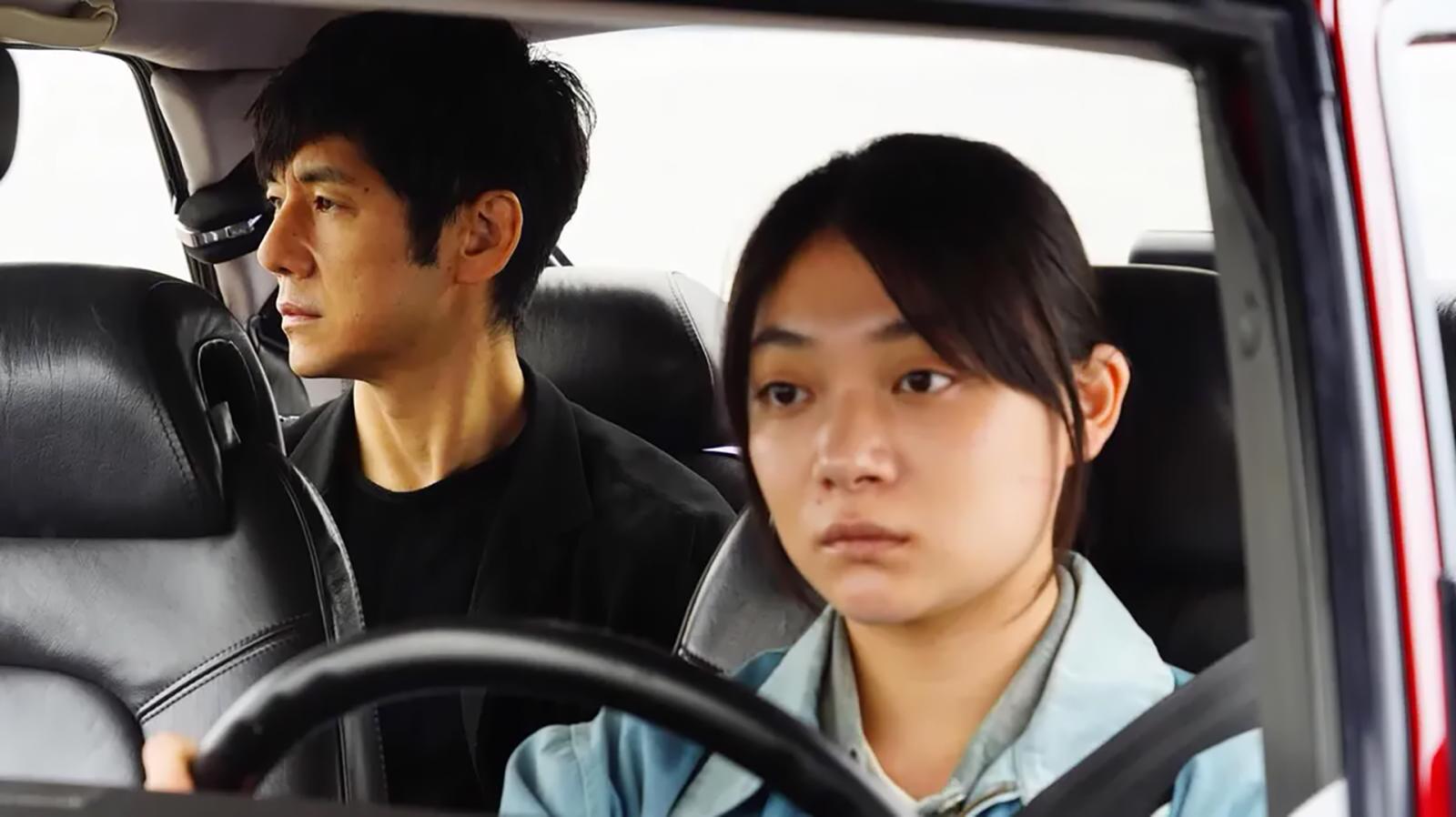 A new addition to the series of the already large number of screen adaptations of Haruki Murakami's works — Drive My Car directed by Ryusuke Hamaguchi. This time the main character is a director Yusuke, who has been invited to stage Chekhov at the Hiroshima festival. His wife has just died, and this becomes the reason why he accepts the offer to take on the production. In the process, he gets to know his driver — a girl named Misaki. They bond over the loneliness that they feel and the desire to overcome it.
The Black Phone
Book: Black Phone by Joe Hill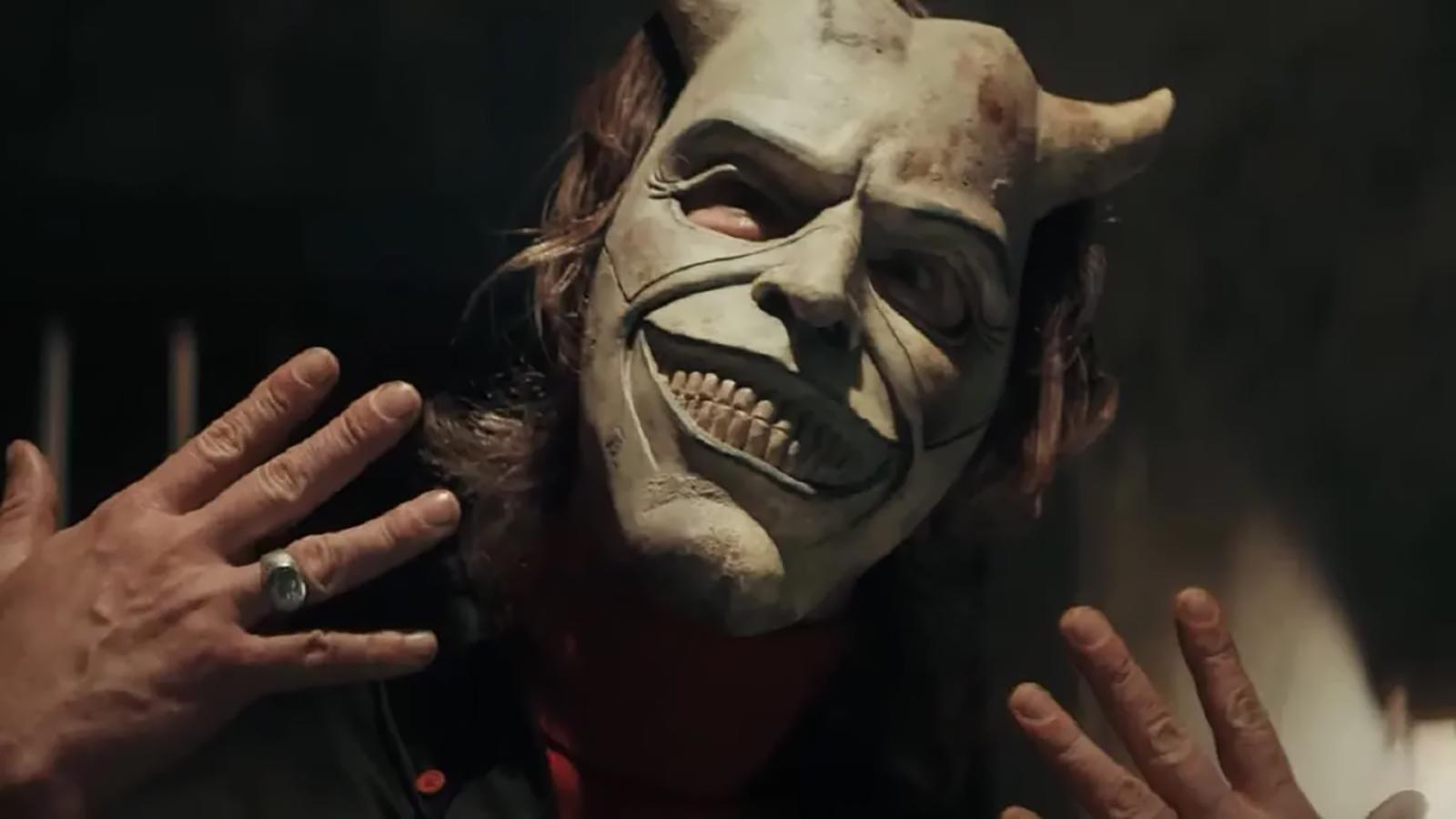 An adaptation of Joe Hill's 2004 story Black Phone directed by Scott Derrickson (Doctor Strange, Snowpiercer). In this movie, Ethan Hawke is transformed into a maniac in a creepy mask named "The Grabber". One day he grabs another victim, a boy named Finney, and drags him into his basement. There is nothing in the room but a mattress and an old telephone. Finney begins to receive calls from the previous victims of the Grabber, all of whom are already dead. These phone calls become the boy's only chance of getting out of there because only the help of the murdered children will allow Finney to escape the basement alive.
Mrs. Harris Goes to Paris
Book: Mrs. 'Arris Goes to Paris by Paul Gallico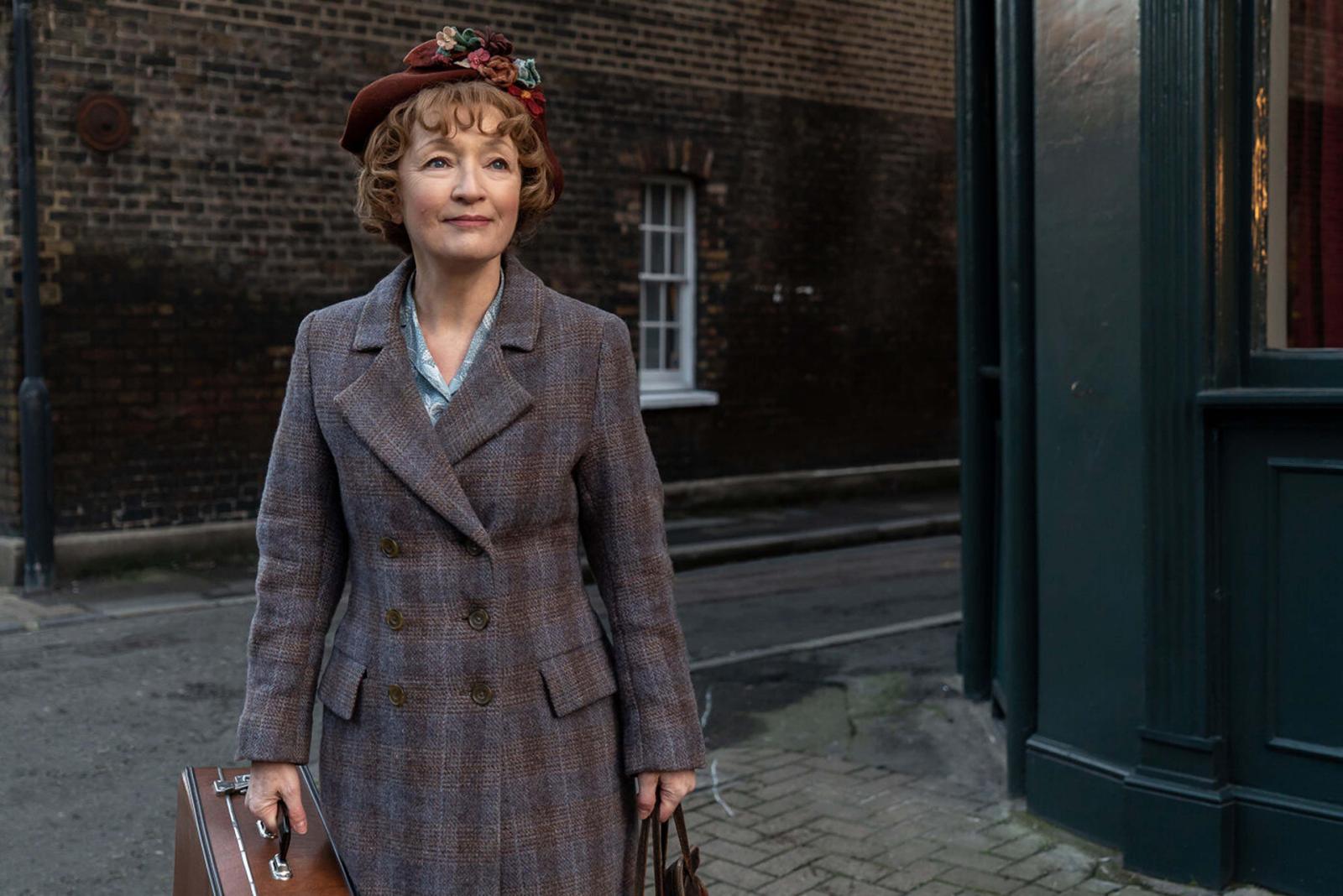 Paul Gallico's 1958 novel about a cleaning lady in a wealthy London house named Ada Harris has once before been adapted into a TV movie in 1992, starring Angela Lansbury as Mrs. Harris. Another adaptation of Gallico's book was released this summer, and this time the main character is played by Lesley Manville. The story of Mrs. Harris begins one sunny morning in London when she sees a gorgeous Dior dress on a rack belonging to her employer, Lady Dant. Then Mrs. Harris decides to get a similar outfit. She travels to Paris for this purpose, but soon learns that getting hold of such a dress is much more difficult than she thought.
Bullet Train
Book: Bullet Train by Kotaro Isaka
Kotaro Isaka's Japanese bestseller Bullet Train was adapted to the cinemas by David Litch, who directed Atomic Blonde, John Wick and the Deadpool 2. The story is about the train from Tokyo to Morioka, crowded with assassins, starring Brad Pitt, Sandra Bullock, Aaron Taylor-Johnson, Hiroyuki Sanada and quite a few other celebrities. Kotaro Isaka's Bullet Train is a surprising combination of a variety of genres: a bit of mystery, a bit of thriller, and all this is mixed with comedy. For example, one of the passengers on the train was the world's most unlucky killer, and the most ordinary schoolboy turned out to be an absolute psychopath.
Salem's Lot
Book: 'Salem's Lot by Stephen King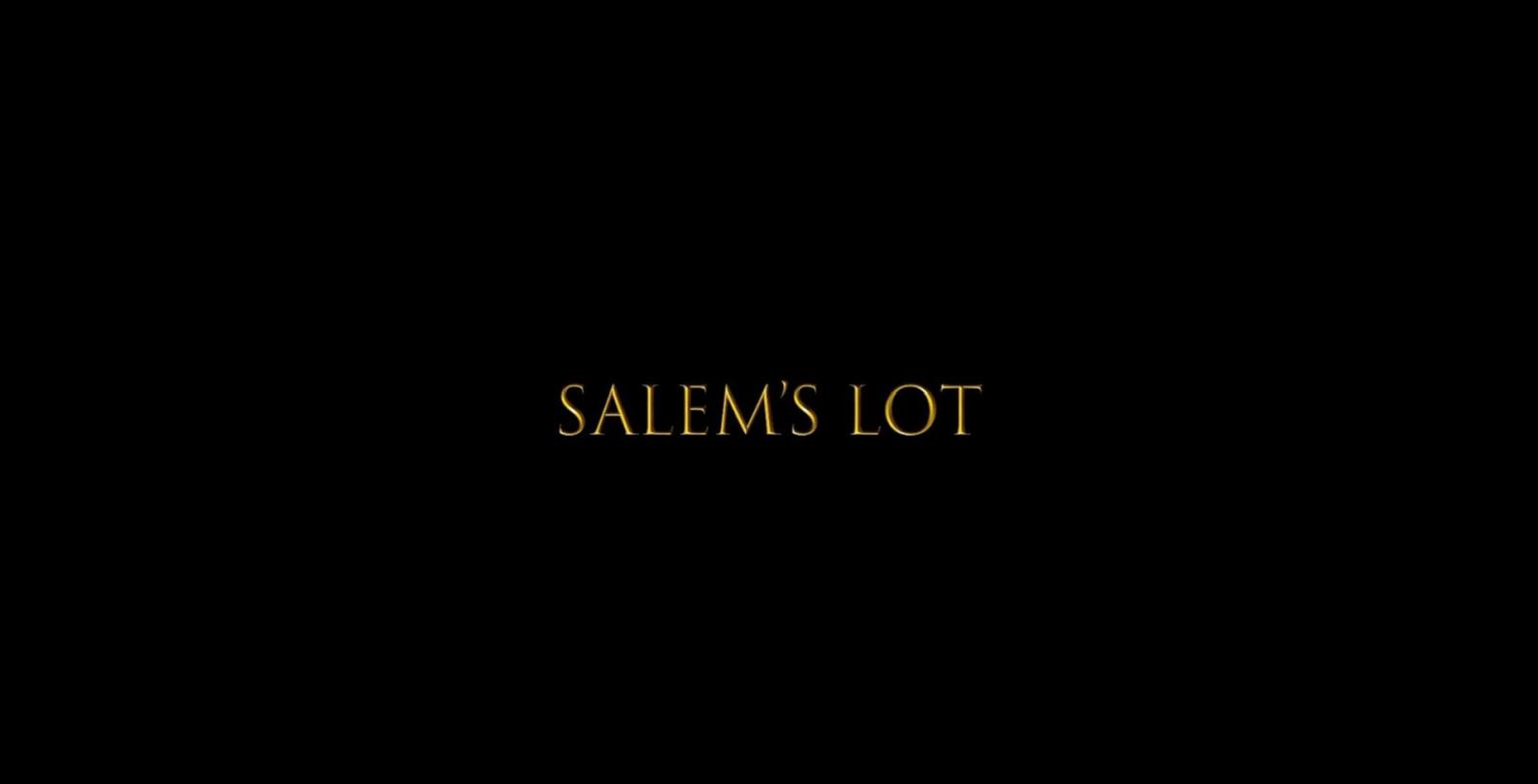 As the years go by, Stephen King's film adaptations just keep coming. Another one will be released next year, this time 1975's 'Salem's Lot. This will be the third film adaptation of the book, and, as with the first two, King was involved in the script. Directed by Gary Dauberman (It), the story will revolve around a writer named Ben Mears, who returns to his hometown of Jerusalem's Lot to work on his new novel. However, soon people start disappearing regularly, and it becomes clear that the town is crawling with vampires.