No More Hobbs: Why Fast X Is Better Off Without Dwayne Johnson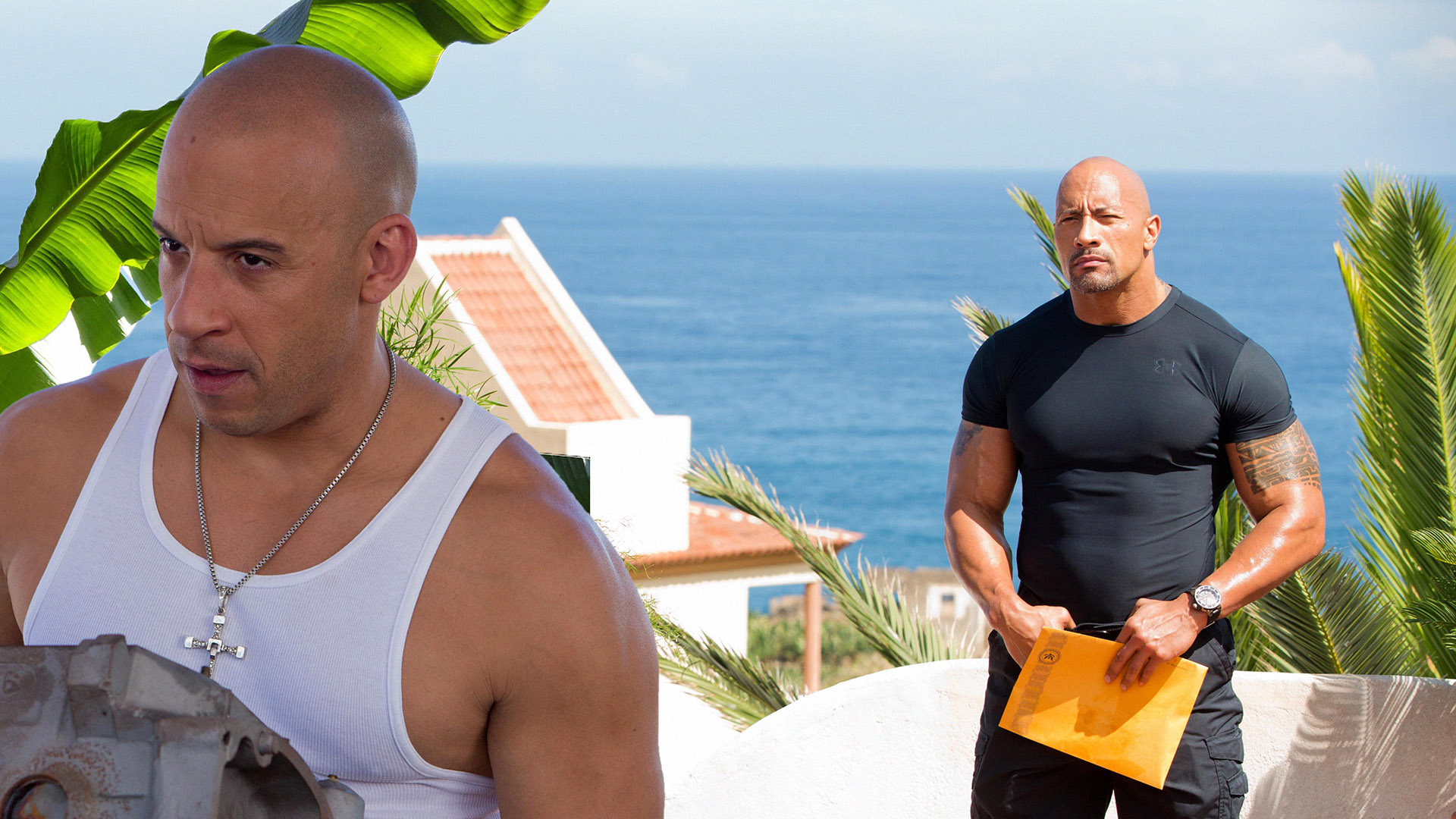 The Rock turned the franchise into a box office juggernaut - but his drama led to clashes with his co-stars. Are they better off without him?
When WWE wrestler Dwayne Johnson joined the Fast and Furious franchise in 2011, it was a breakout moment for a future megastar. But after a string of conflicts with Vin Diesel, it seemed like The Rock was out for good.
But was that a bad thing?
The Fast and the Furious began as a Diesel-fueled street racing saga in 2001, and the first four FF movies had pretty good box office results - a high of $359 million with 2009's Fast & Furious, and a low of $157 millions for 2006's Tokyo Drift, which didn't include late Paul Walker and only had Vin Diesel in a cameo. Still, Diesel and Walker continued to push the franchise to new heights, and by the time Dwayne Johnson came on board in Fast Five, it had become an absurdist action series that consistently delivered at the box office.
It peaked with 2015's Furious 8, which grossed an incredible $1.5 billion, and after Walker's death in 2013, The Fate of the Furious was led by Diesel and Johnson - at one point, it seemed like the two would continue to lead the franchise. But after crossing the $1 billion threshold again in 2017, tensions between the two stars - both known for their egos - became public.
Diesel had led the franchise for a decade and a half and was now working on it as a producer. Johnson had been one of the most bankable stars of the past decade in a variety of roles and genres. This clash of personalities led to resentment and conflict on set, with Johnson publicly calling his co-stars 'candy asses' on social media.
Johnson then ended up starring opposite Jason Statham in the spin-off Hobbs and Shaw, which had decent but disappointing results, grossing $760 million at the box office. This was Johnson's second-lowest-grossing film in his five FF appearances. So when another former WWE star, John Cena, joined the ranks in 2021's F9: The Fast Saga, it seemed that Johnson had clearly met his end in the Fast and Furious franchise. But was that a bad thing?
From the beginning, Fast and Furious was Vin Diesel's show. He started it, produced it, and turned it into the ultimate fun, mindless action flick. If Johnson's ego got in the way, the franchise had to side with Diesel, and it did.
Especially after his box office bomb in Black Adam, Johnson began to fall out of public favor. His inflated ego has been put on full display, with many pointing fingers at him for the failure of both Black Adam and Shazam!
A franchise like Fast and Furious is supposed to be mindless fun - filled with action and devoid of drama. If Johnson wanted to bring drama to the set, perhaps it was for the best that Hobbs disappeared from the franchise. Still, his cameo in Fast X, however brief, gives fans hope that the beef between Rock and Diesel is already old news.