Met Gala 2023's Most Unforgettable Moment: A Cockroach on the Red Carpet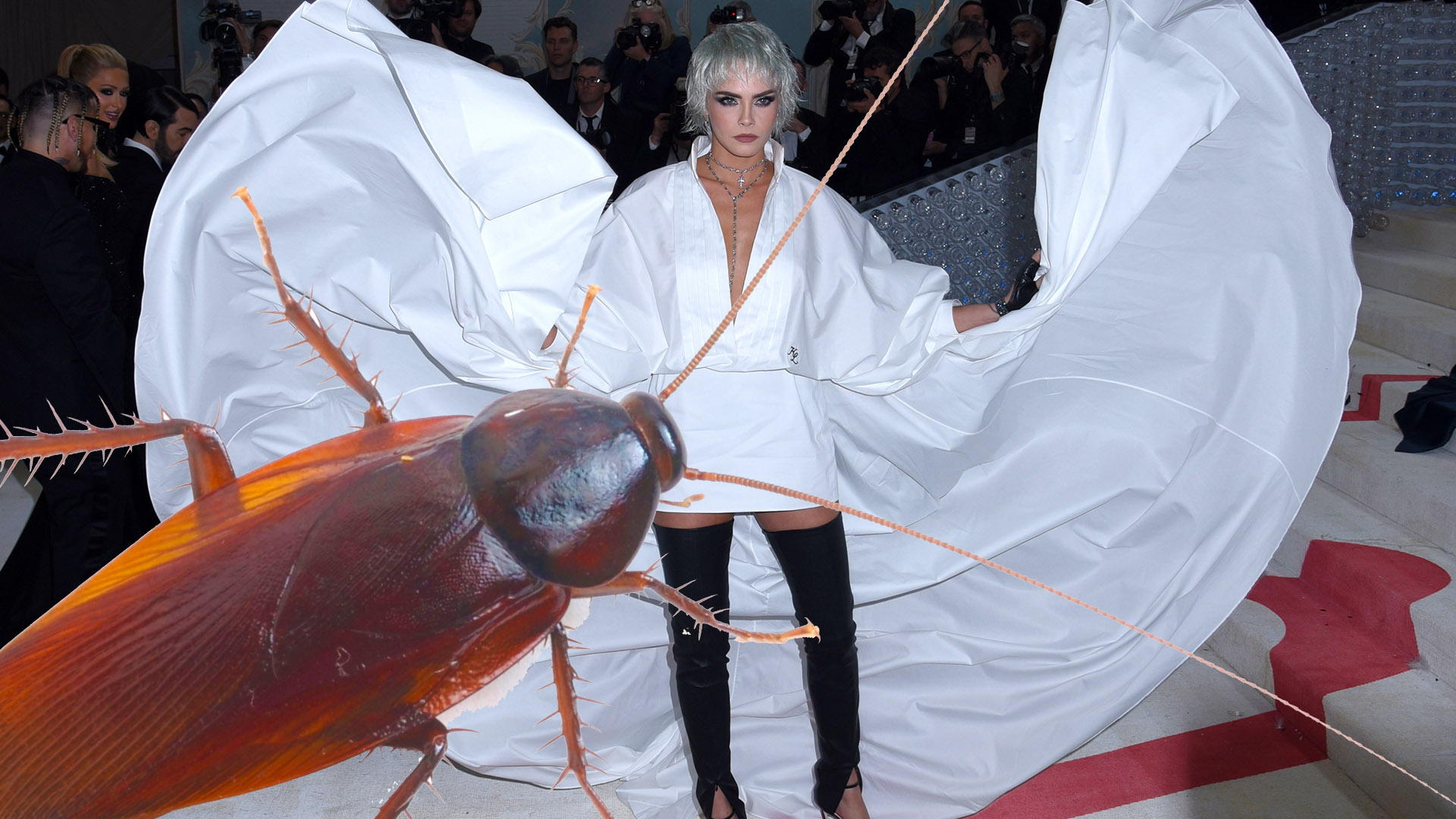 It looks like an insect has managed to steal the spotlight from the world's biggest celebrities.
The Met Gala 2023 was the most anticipated fashion event of the year, as fans expected to see some ridiculous looks from the iconic celebrities, hoping that the singers, actors, and influencers would pay a worthy homage to legendary designer Karl Lagerfeld. And while the event was indeed star-studded, the looks themselves were rather bland, as people struggled to find even one outfit worthy of praise.
And just when fans were about to lose all hope, an uninvited guest arrived to shake things up — a common NYC cockroach!
People were completely shocked to spot an insect making its way down the red carpet, oblivious to how posh the other guests looked. But the public reaction was mostly positive, as fans really loved seeing the roach at the world's biggest fashion event, joking that even Hollywood stars are not safe from sharing space with a cockroach.
But why did an insect on the red carpet make such an impact and become the defining moment of the 2023 Met Gala? The answer is rather sad — this year's invention simply lacked the excitement of previous years, as all the looks were mundane and uninspiring, and even great provocateurs like Kim Kardashian, Kendall Jenner, and Jared Leto failed to impress fans.
'The roach was more interesting than the people there,' one viewer noted.
A cockroach overshadowing the looks of fashion icons is a very dire prediction for the future of the Met Gala, as Vogue editor-in-chief Anna Wintour must be furious that some insect managed to steal the spotlight from her honorable guests. People feel that the gala has simply outlived itself, and after a decade's worth of crazy outfits and iconic moments, it's time for the biggest fashion event of the year to start fading away.
However, it looks like the real hero of the night was not the cockroach but the photographer who took pictures of it, treating the insect like the biggest celebrity he had ever seen. Fans simply loved the amount of passion this professional put into his work and are eager to see how beautiful that roach looks in his pictures!