Jason Sudeikis' Worst-Rated Movie is Actually One of His Funniest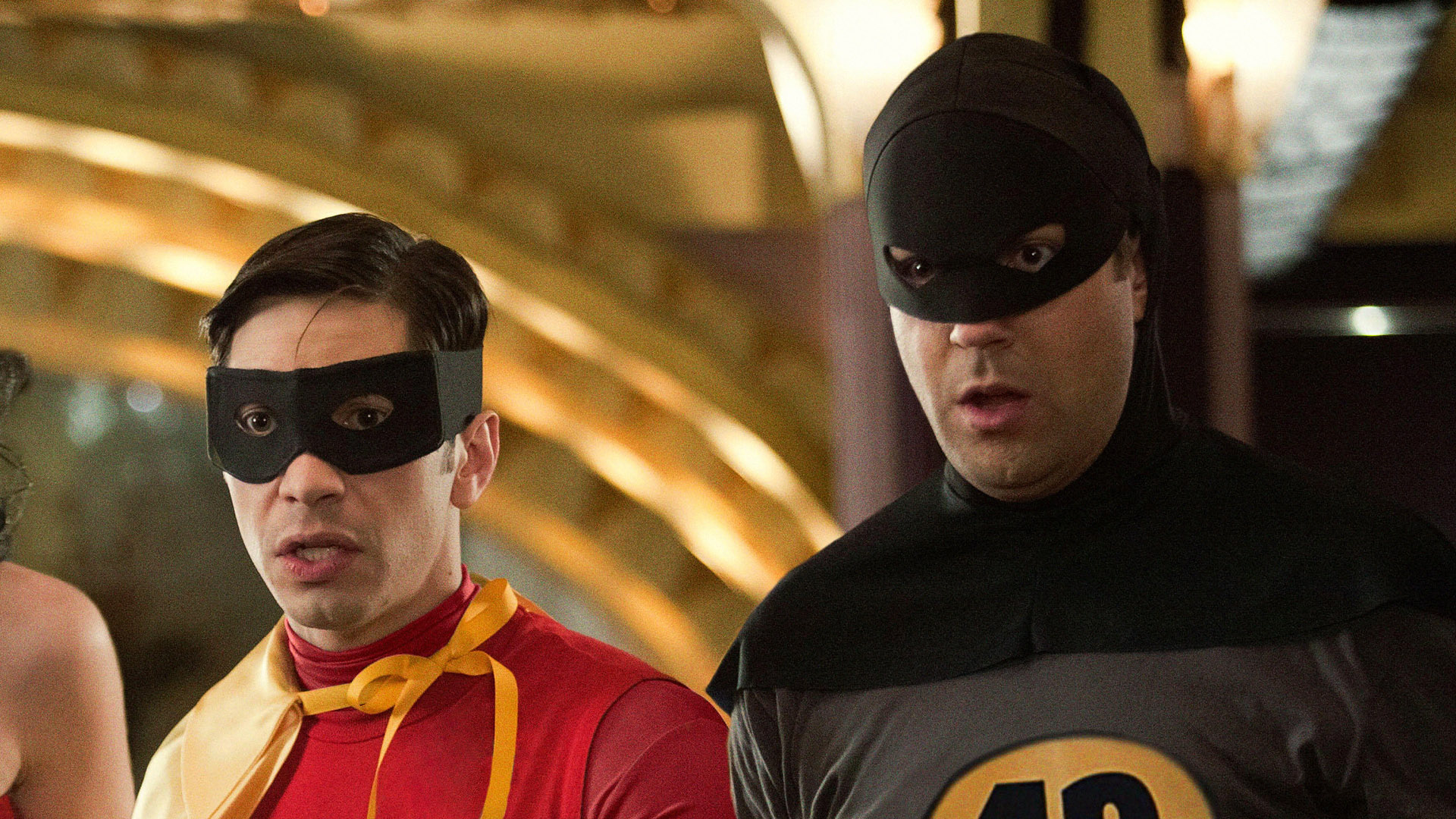 Can you imagine enjoying a comedy with a 4% Tomatometer rating?
Jason Sudeikis certainly has an enviable resume, featuring more than 80 film and TV roles, but it also includes one project that stands out as the most controversial in his career and perhaps the entire history of Hollywood. We're talking about the infamous Movie 43, which came out in 2013 and simply bombed at the box office, receiving harsh reviews from critics and audiences alike.
With a Tomatometer score of 4%, an audience score of 24% on Rotten Tomatoes, and an IMDb rating of 4.3/10, Movie 43 is considered one of the worst films of all time. But is this comedy really that bad?
Movie 43 is an anthology of over a dozen star-studded sketches produced over the course of a decade. The stories are linked by a central plot about a mad screenwriter who pitches crazy storylines to a movie executive. Each segment was directed by a different filmmaker and features Academy Award-winning A-listers showing off their comedic side. From Halle Berry, Emma Stone, and Uma Thurman to Chris Pratt, Gerard Butler, and Hugh Jackman — the film's cast is certainly hard to beat.
Aside from the celebrities attached, the prerequisite for the shorts seems to be that its plot has to be as raunchy and over-the-top as possible. And that is the main reason why critics panned the movie, saying that Movie 43 had shock value for shock value's sake.
However, there is a large group of viewers who found the movie really funny and even thought-provoking. These people say the film kept them laughing almost the entire time, while some sketches, such as the Sudeikis-starring 'Super Hero Speed Dating,' even had them in tears.
In addition to the absurdist, random humor and shock factor of the segments, fans enjoyed the movie's commentary on socially significant themes and issues, such as the society's view of homeschooled kids in the 'Homeschooled' segment, weird sexual fetishes in 'The Proposition,' and in-your-face racism in 'Victory's Glory.'
So, is it funny or trash? Movie 43 seems to be one of those films that you just have to figure out for yourself. If you're intrigued by the idea of Hollywood's most well-known faces starring in a risqué meta-comedy, then forget those ratings and critical reviews and give it a chance — and, just like other fans, you may find yourself laughing all the way through.