5 stars who prove that losing weight is like a game of mario: it's all about the power-ups.
Jonah Hill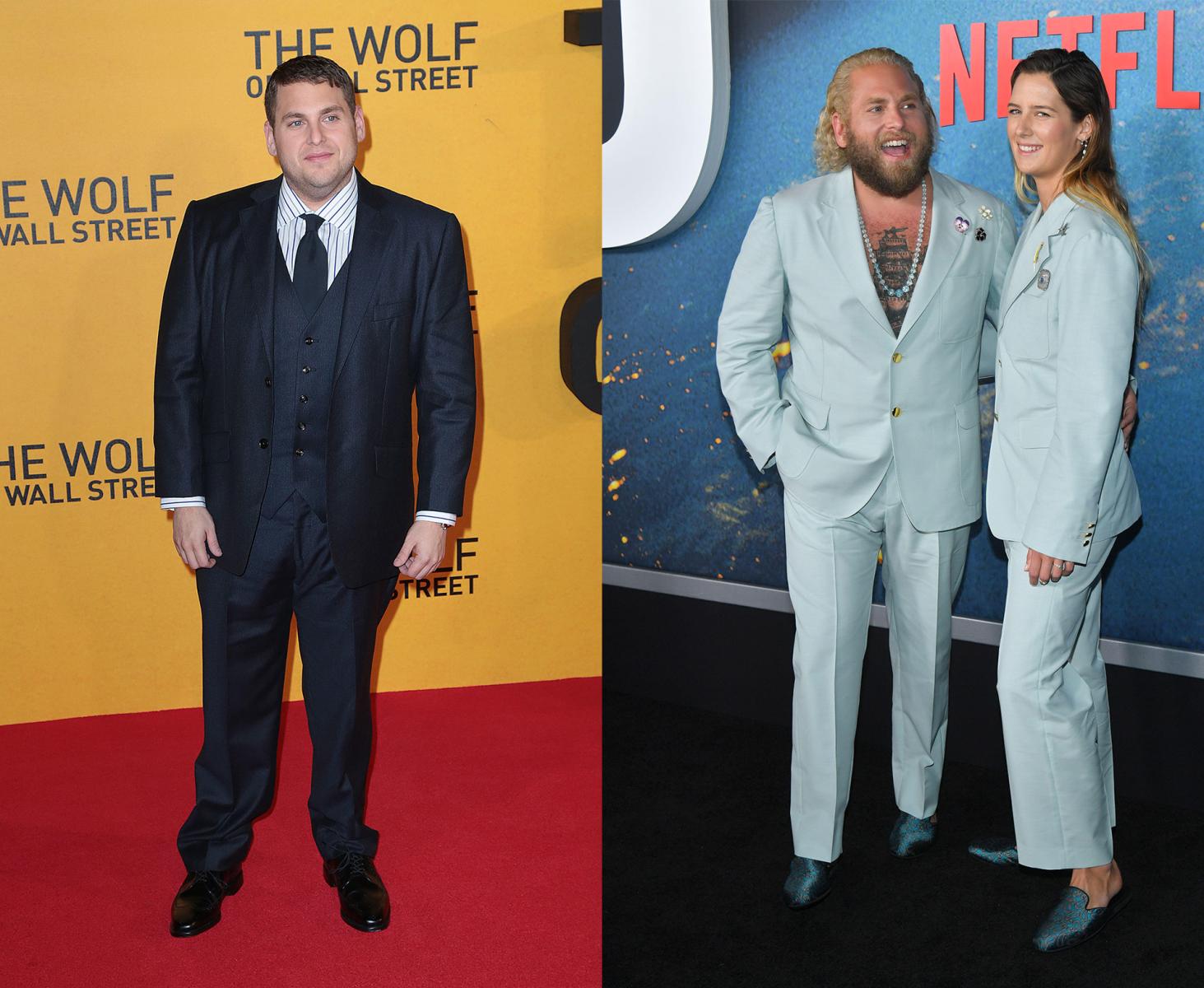 Jonah Hill's forte used to be playing fat weirdos, but he's still very much in demand even after his incredible weight loss. Jonah has stated repeatedly that he lost weight to improve his health and it had nothing to do with his career. But then again, this isn't the first time that Jonah has shed pounds.
Back in 2011, he lost a huge amount of weight only to regain 40 pounds for his role in War Dogs. Jonah complains that all it takes for him to gain back all the losses is a few beers, a couple of fatty meals and three months without going to the gym. This time, though, the Superbad star was serious and lost about 30 pounds by completely overhauling his diet and going to the gym on a regular basis.
Zach Galifianakis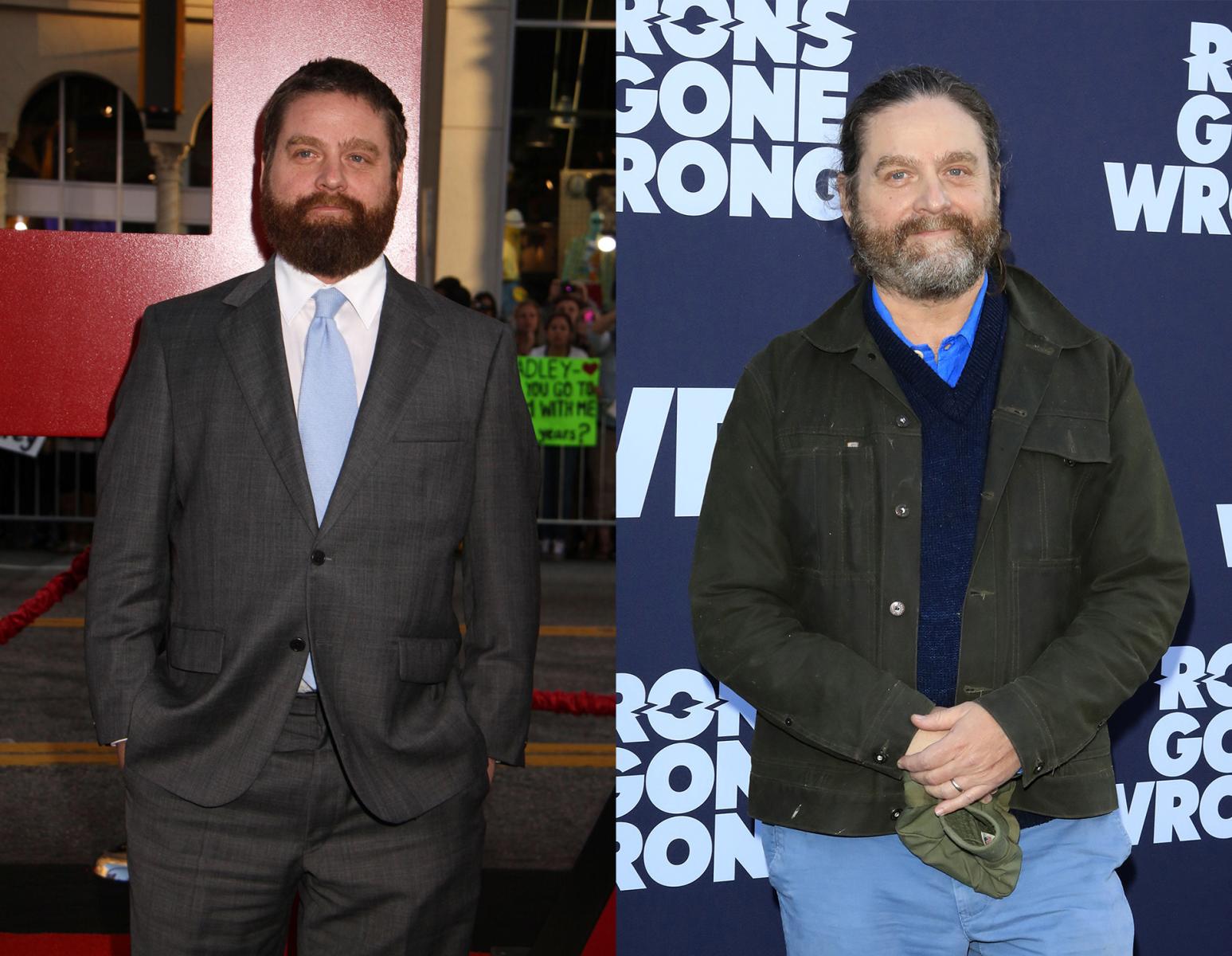 The Hangover star Zach Galifianakis got famous as a funny fat guy but he has now changed beyond all recognition. In 2013, Zach went on a strict regimen of diet and exercise to achieve drastic weight loss for his role in Birdman. The recipe for his weight loss was very simple: calorie restriction, exercise and zero booze.
Zach says that cutting out booze was crucial and that as soon as he stopped drinking, he started shedding pounds like crazy. Over a period of two years Zach lost over 50 pounds. After shedding the extra weight, Zach also overhauled his image: he now prefers tight fitting elegant outfits to loose garments.
Adele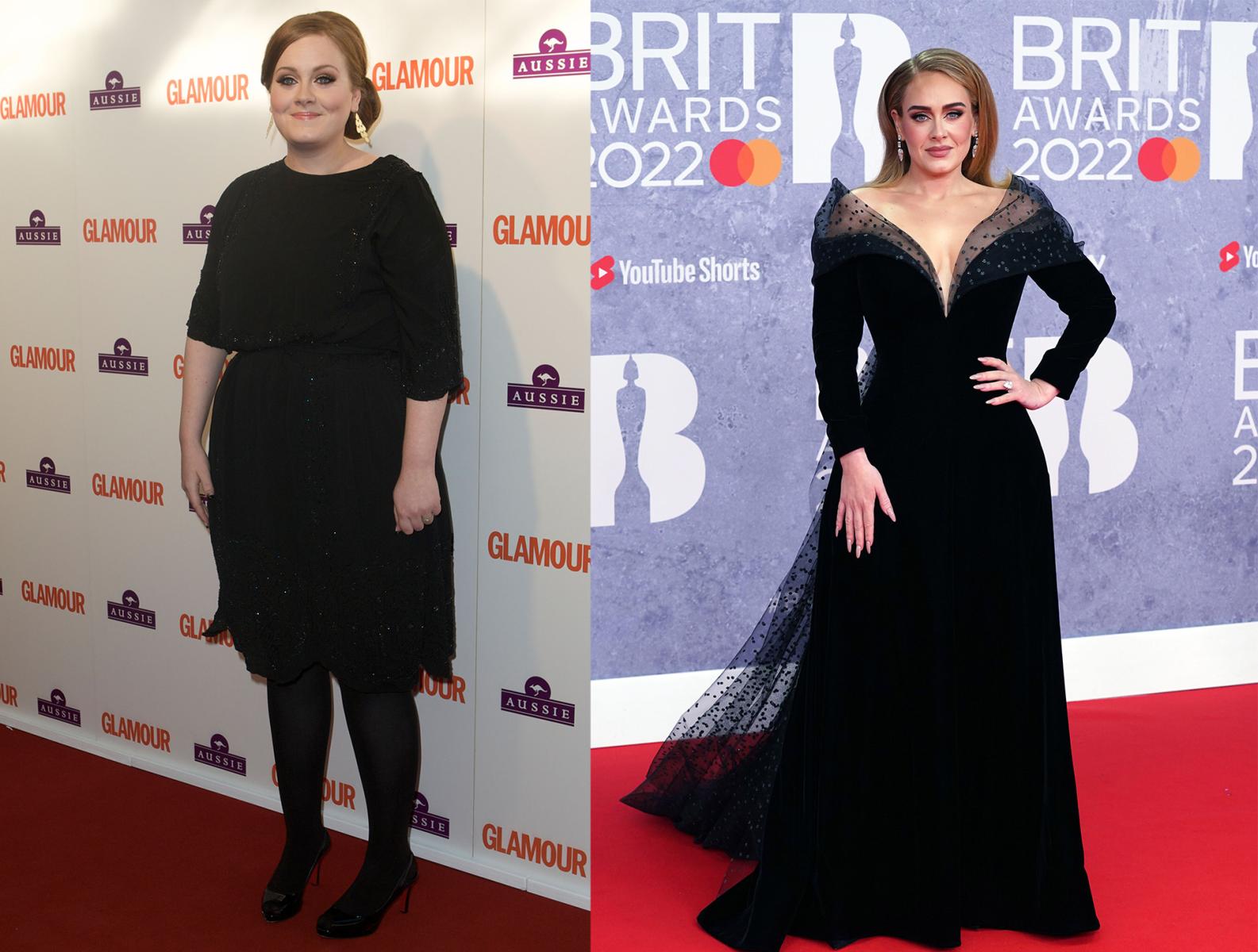 Adele's transformation was truly awe inspiring: she lost 100 pounds in two years. After a painful divorce from businessman Simon Konecki, the performer hired personal fitness trainer Camila Goodis who put her on a strict regimen of weight lifting, circuit training, cardio exercises and pilates.
Before long, the physical activity helped Adele to not only lose weight but to also reign in her anxiety. She says that working out made her feel much calmer as it was not just about losing weight but also about feeling stronger and giving herself as much time as possible. She was soon addicted to exercise. Of course, when it comes to losing weight, diet is more important than physical activity. Adele's secret weapon was the Sirtfood diet, a new fad among celebrities. It comprises food stuffs that help the body activate sirtuins, a type of protein that stimulates metabolism.
Rebel Wilson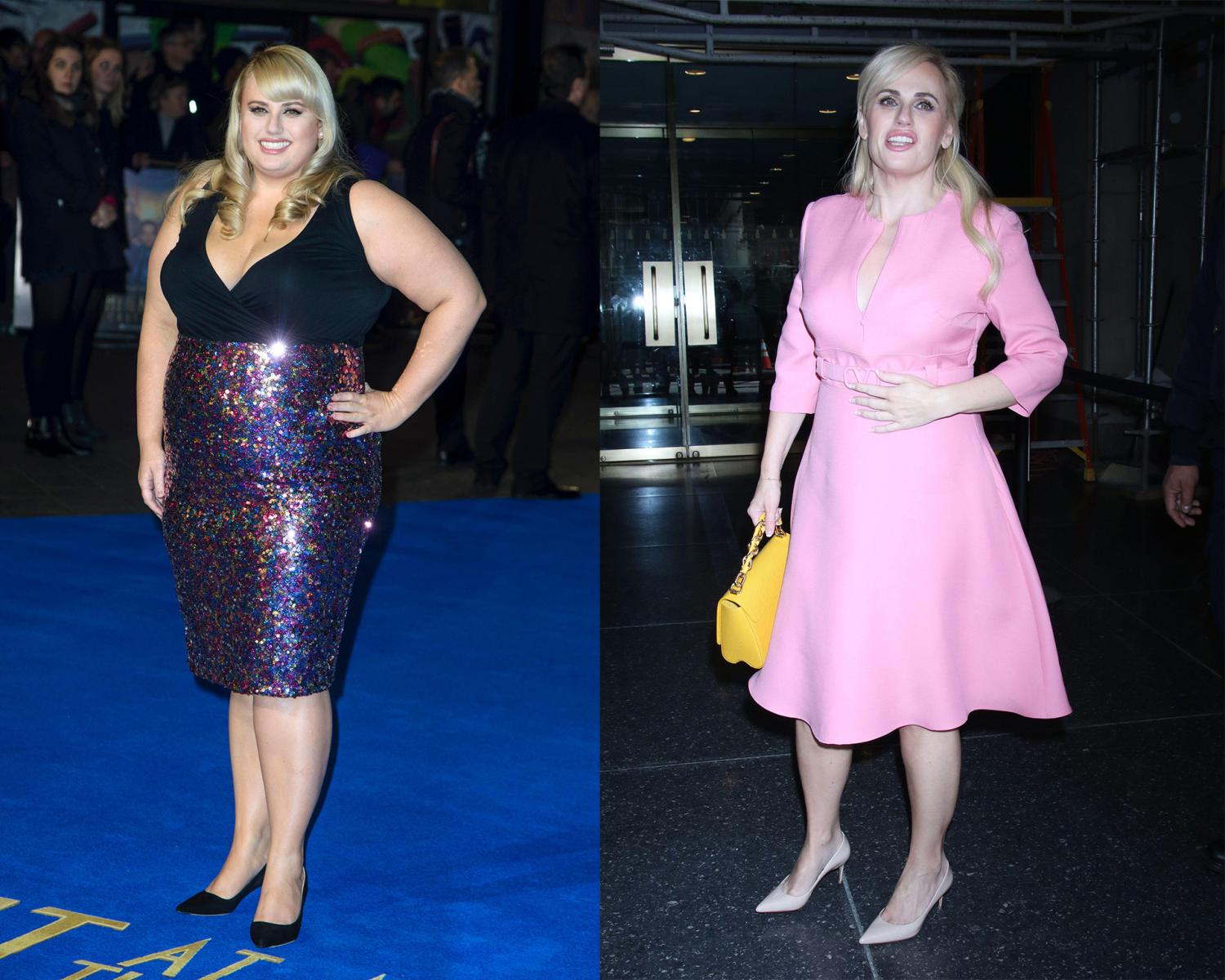 Rebel Wilson got popular precisely because of her image as a big body positive girl. But in 2020, Rebel decided it was time to get rid of her extra weight once and for all. She started daily workouts with personal fitness trainer Jono Castano, focusing on high intensity interval training (HIIT). The other half of her success came from a proper diet. Rebel followed the Mayr Method Diet, cutting out all sugar, gluten and dairy products. The results were fast and astonishing: she lost 77 pounds in just one year!
Kelly Osbourne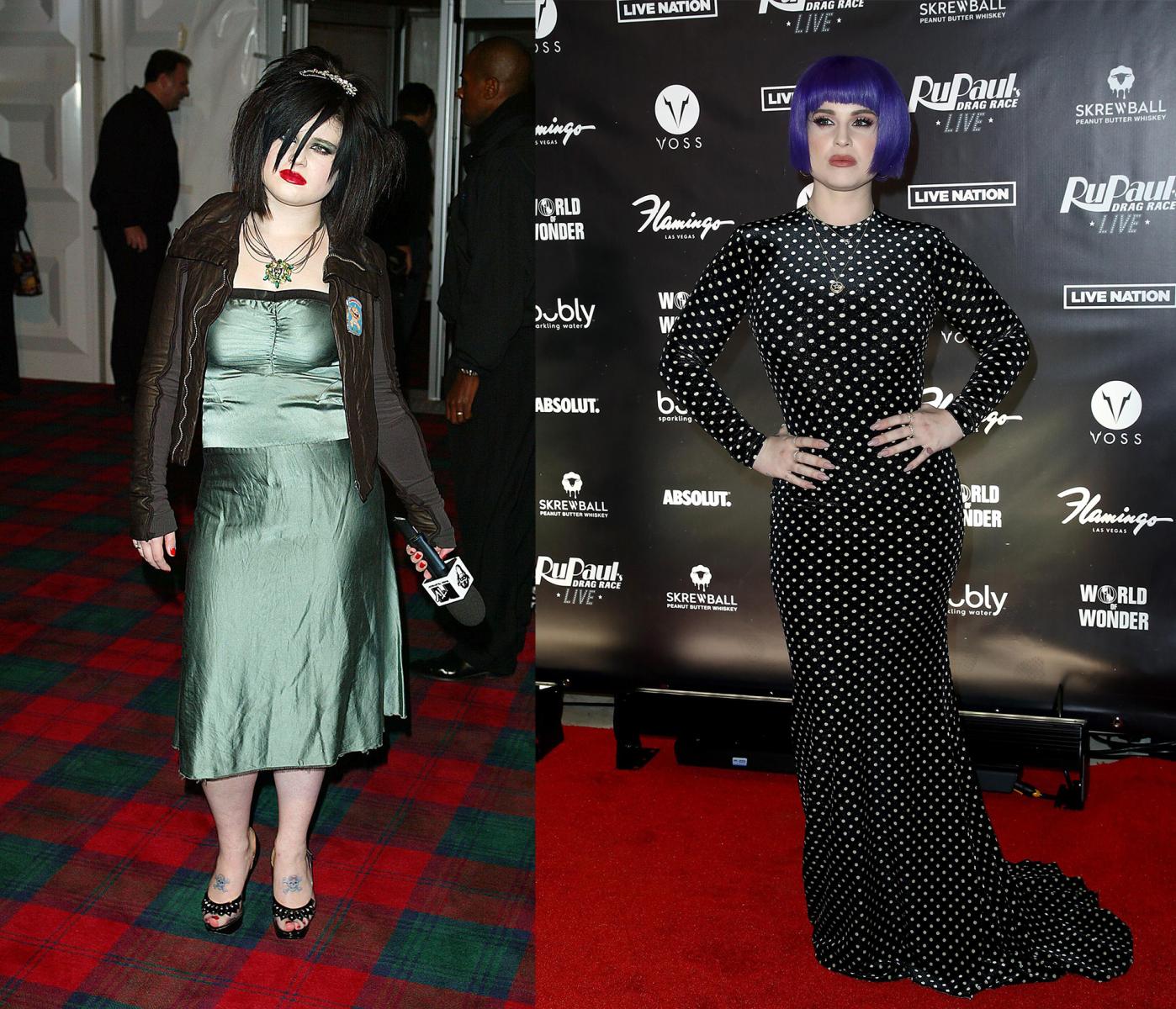 Kelly Osborune says she was often bullied as a kid because she was overweight. Things got worse, though, when she began abusing substances and drinking heavily. By the time she was 16, she weighed almost 200 pounds. In 2020, though, Kelly changed beyond recognition, managing to shed 85 pounds. Ozzy Ousborne's daughter is open about the fact that she had gastric sleeve surgery to reduce her stomach size. She also exercised regularly and followed a special diet, while at the same time, cutting down on her alcohol consumption.