Horror comedies that are sure to make you laugh and only slightly frightened.
Hocus Pocus – 2 (2022)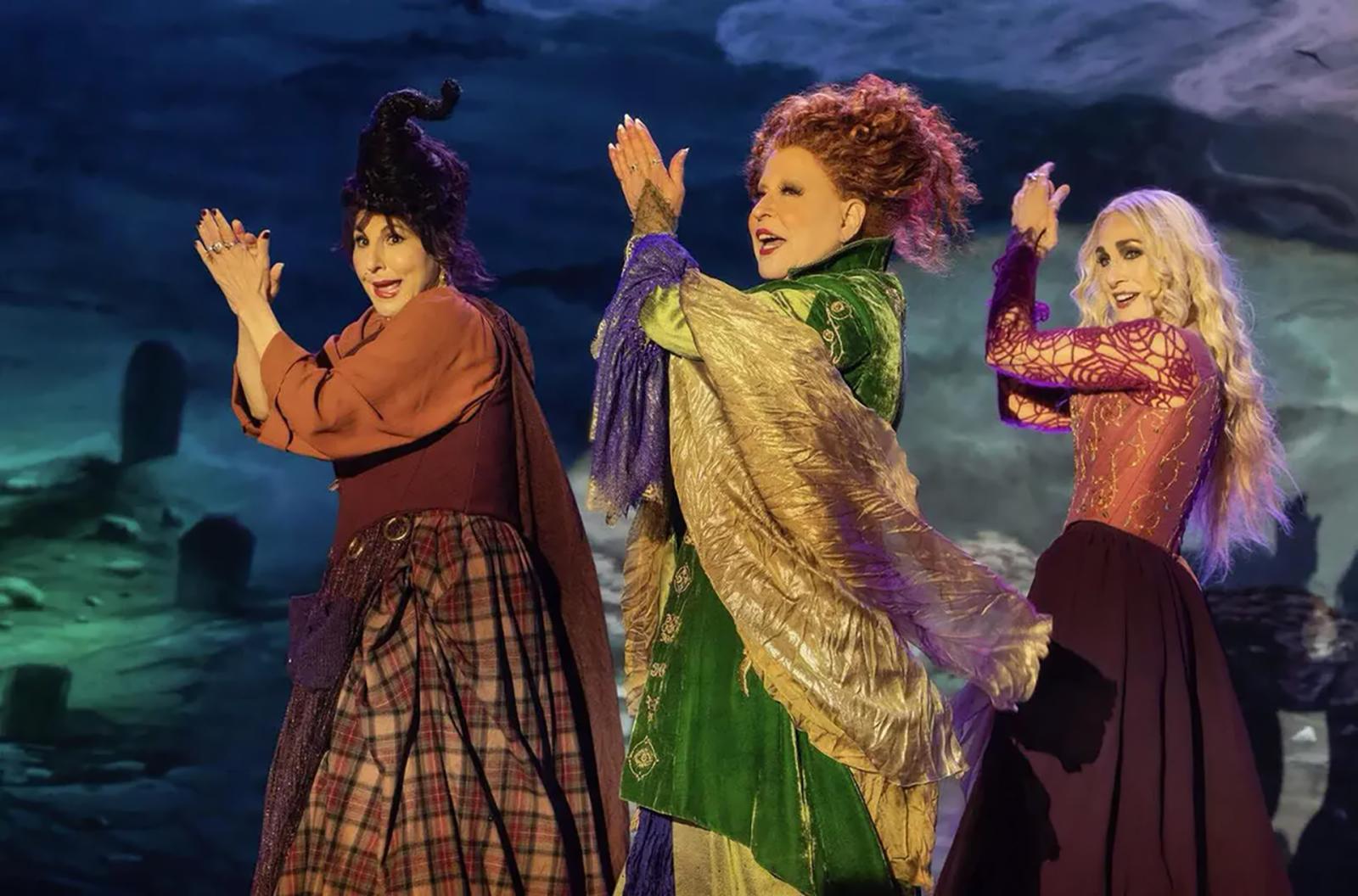 1993's Hocus Pocus is, for many, the most beloved and scary childhood comedy horror film.
It has long been a symbol of Halloween with its magic autumn feel, the charming evil witches, Salem's vibe, great black humour and lots of mysticism. Hocus Pocus 2 is just as good as the original: the Sanderson sisters get into ridiculous situations once again while the legendary trio of Parker, Nagimi and Midler still enchant the viewer. The sequel's strong points include some great music scenes featuring Elton John and Blondie covers, jokes about the dead and eternal youth, plenty of allusions to the cult movie The Craft, lots of horror comic relief, a festive Halloween setting and a warm and fuzzy story about female friendship. Hocus Pocus 2 will appeal to the fans of the original as well as to anyone who loves comedies about magic.
Death Becomes Her (1992)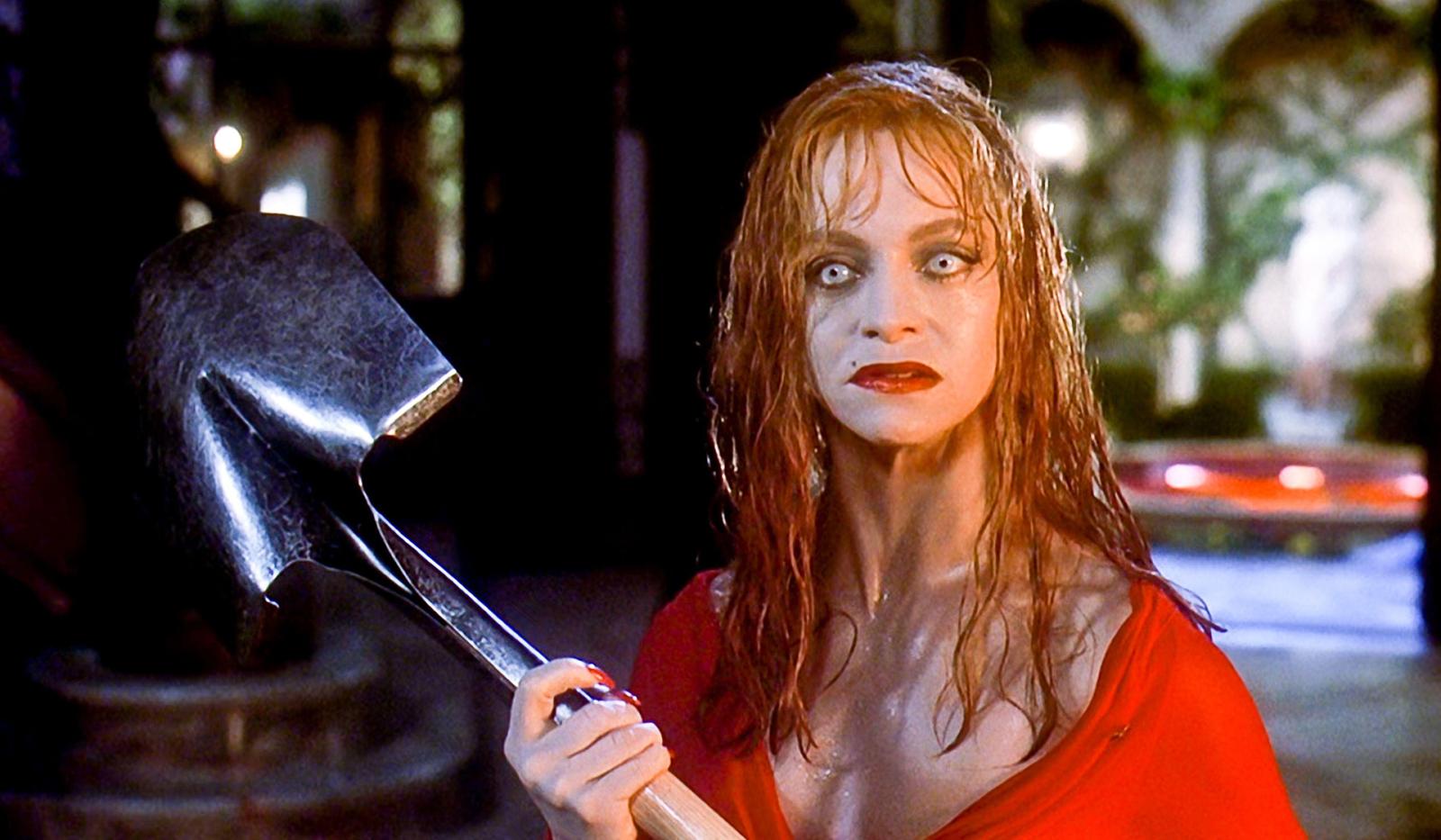 Robert Zemeckis' horror comedy about the unintended consequences of eternal youth will never lose relevance.
The absurd competition between Meryl Streep and Goldie Hawn's heroines who can't share a plastic surgeon (Bruce Willis) is fun to watch, and Isabella Rossellini's gorgeous and mysterious sorceress is impossible to look away from. In Death Becomes Her, Zemeckis' most underrated film, everything is perfect: the wry dialogue, the black humour, the ominous connotations of immortality, and the female leads' style and look. By the way, the 1993 film won an Oscar for the best visual effects, and the transformation of Maryl Streep and Goldie Hawn is genuinely stunning.
Witching & Bitching (Las brujas de Zugarramurdi) (2013)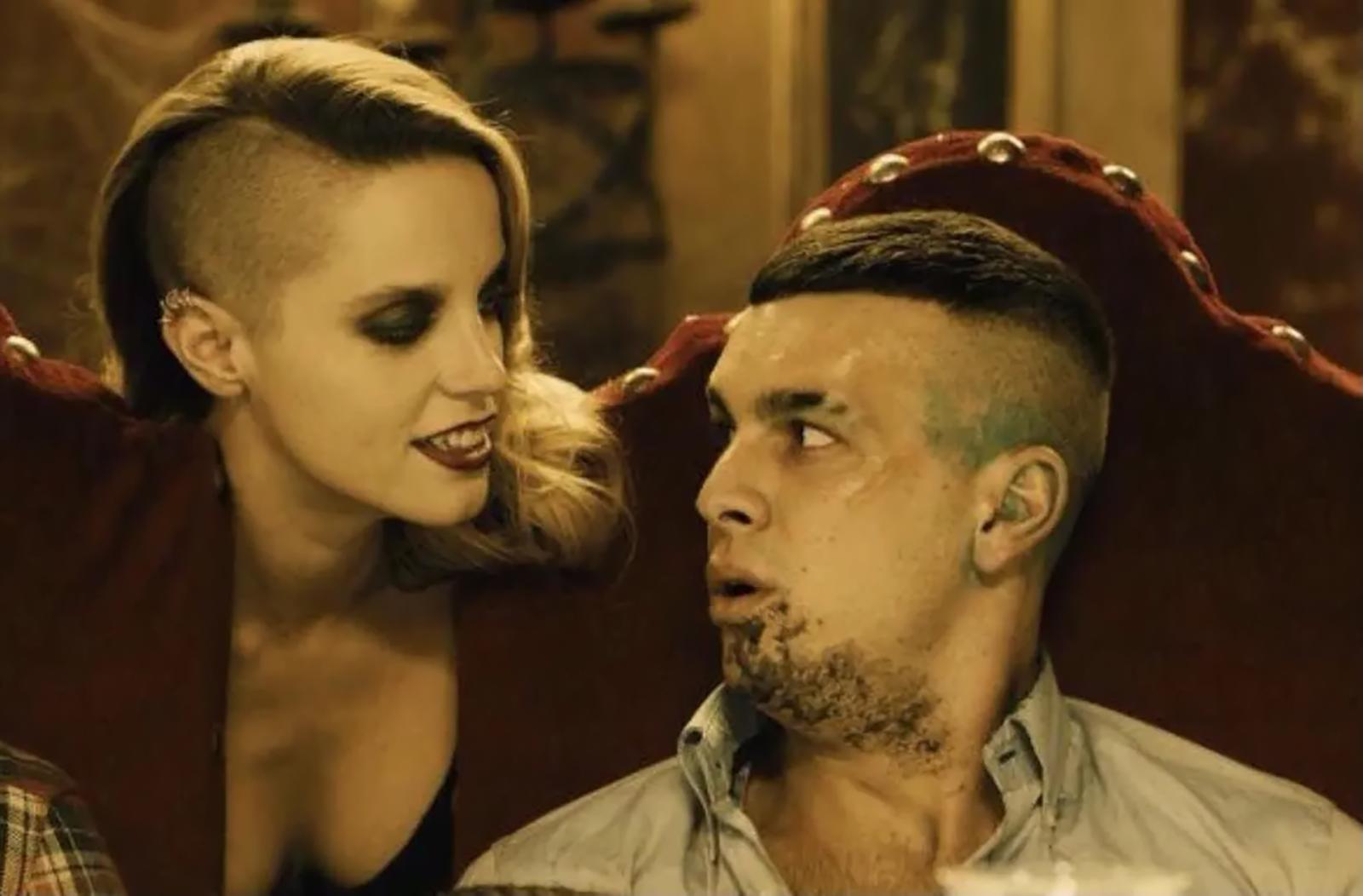 This Spanish absurdist horror-comedy is a crazy mix of folk horror (Sugarramurdi is believed to be home to witches), spectacular black satire, action and drama. Director Alex de la Iglesia made a film that draws inspiration from Rodriguez's From Dusk till Dawn – we get to see lots of battles with evil spirits, only instead of vampires, the men are hunted by Navarrese witches. Despite the clever combination of genres, what stands out most about Witching&Bitching is the broad range of its humour. Interestingly, the male characters make fun of mass culture and relationships with exes and sometimes act like schoolboys, giggling about sex, while the witches, by contrast, make harsh jokes about the roles that society imposes on women and the consumerist attitudes toward them. There's also plenty of creepy mysticism about covens in the film. Witching&Bitching may be perplexing at first, but everyone is bound to find something to enjoy in this horror comedy.
The Addams Family (1991)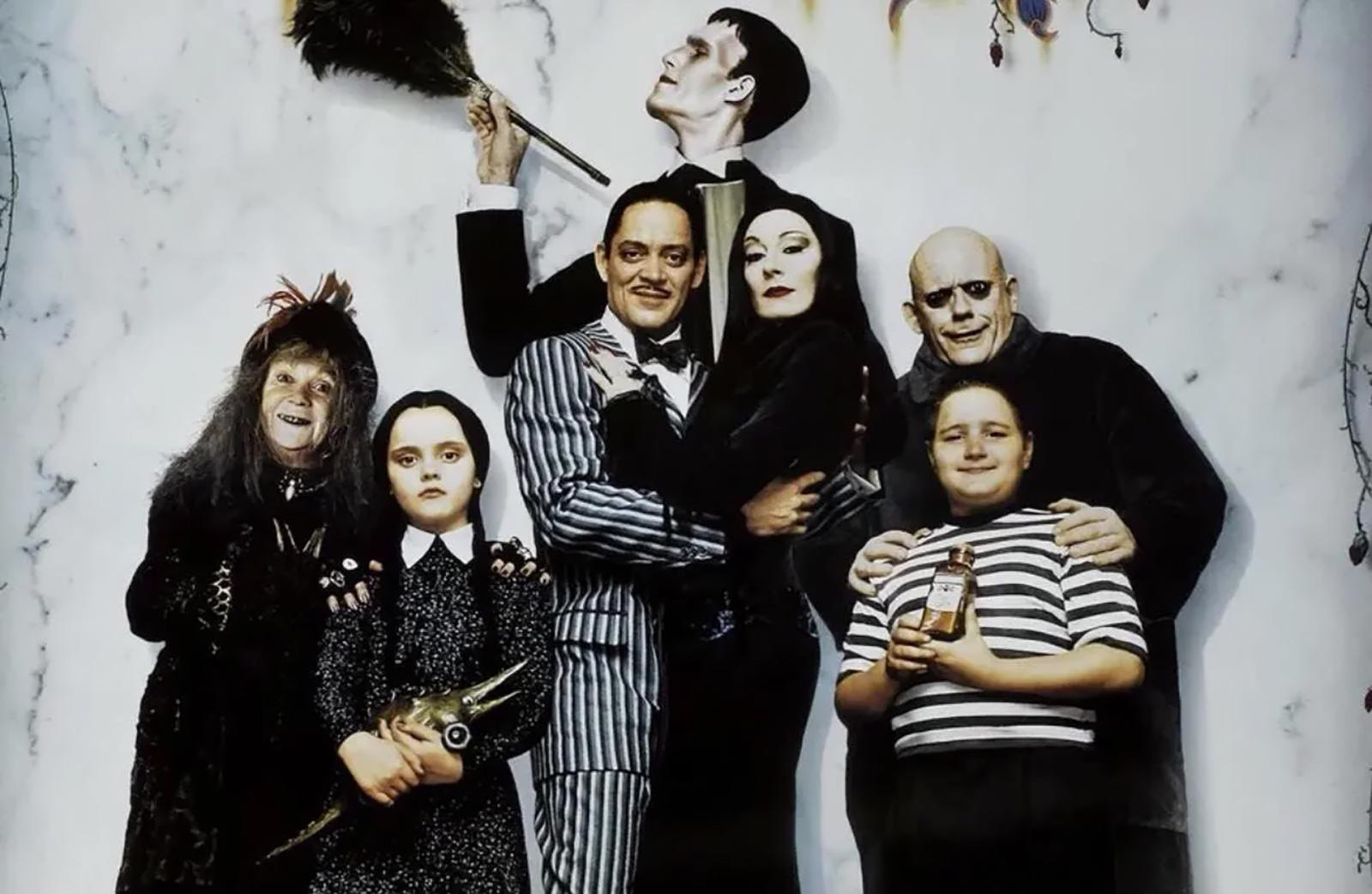 If there were a contest for the weirdest family in movies, the Addamses would win hands down – Morticia grows poisonous plants in the greenhouse, Wednesday likes to torture her brother Pugsley, and Uncle Fester blows up dynamite in his room. The family's favourite pastimes include playing dig up the dead man and mazurka with sabres. The Adams Family's over-the-top gothicism and infernality are captivating and the dark humour that every scene is filled to the brim with is so disarmingly unapologetic that it wins over the audiences despite being truly shocking at times.
The Addams Family is a very well-meaning horror movie whose essential message is that you don't need to be afraid to be different and you should accept your family regardless of how weird it may be.
What We Do in the Shadows (2014)
Taika Waititi and Jemaine Clement's cult mockumentary is about the day-to-day(or rather night-to-night) routine of vampire friends sharing an apartment in a modern city. It's a film about vampires like us: they bicker over who has to wash the dishes and do the laundry today; they avoid their exes and dress up for parties. The film is set in New Zealand and has a reality show feel to it. Despite copious amounts of blood and undead humour, it's got perfectly relatable characters that the viewers can quickly identify with despite them being vampires.
It's a great send-up of all the classic vampire tropes out there.
The Rocky Horror Picture Show (1975)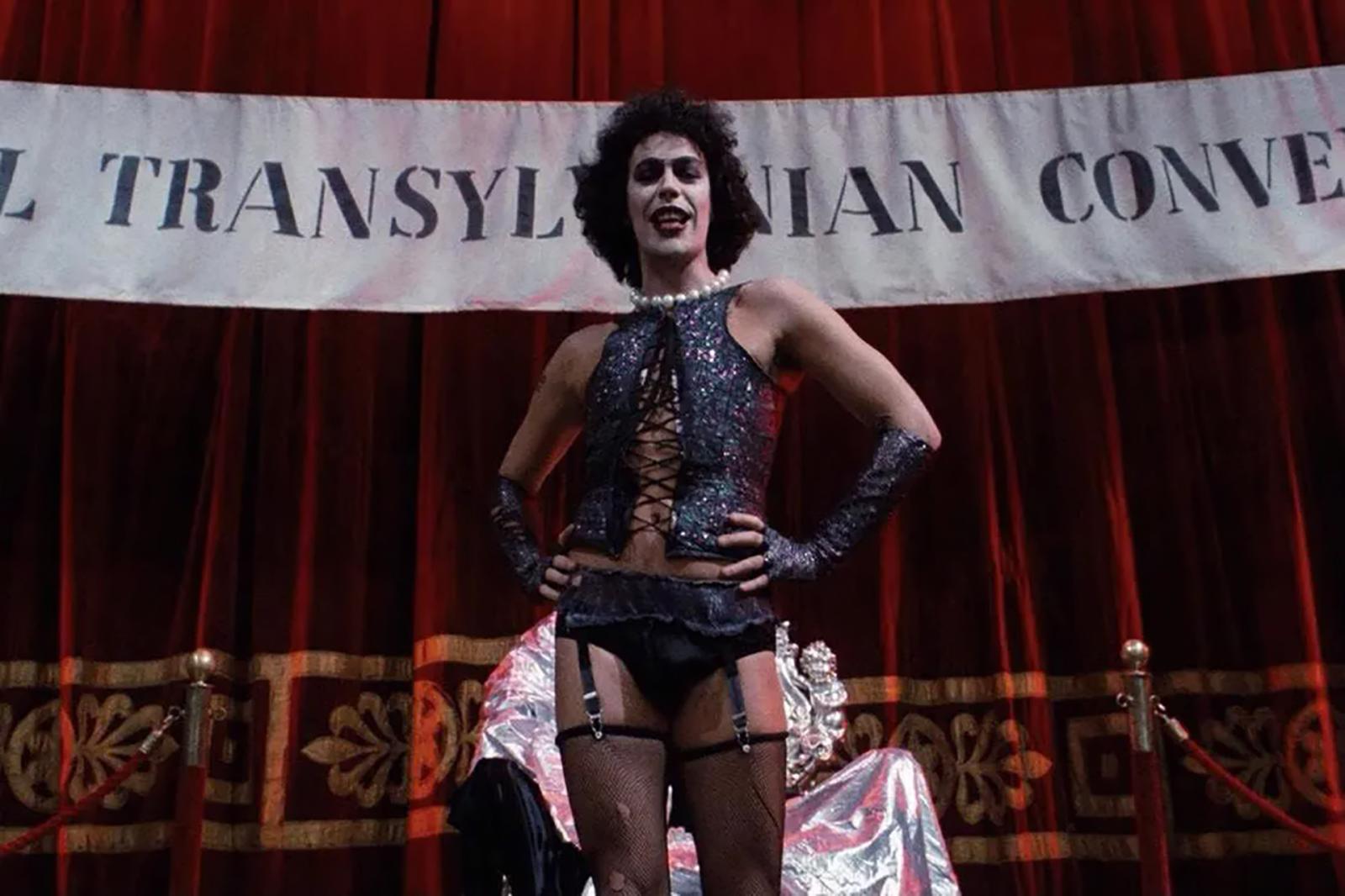 The legendary comedy horror musical, which takes every cliché from horror and sci-fi and sends them all up, will appeal to anyone fed up with predictable, boring movies and enjoys parodies of iconic films. The Rocky Horror Picture Show is just awash in references: for example, Dr. Frank-n-Furter, the show's owner, is a reference to Frankenstein: he creates Rocky, a new "perfect" man, but he's also an alien from the galaxy of Transylvania (an allusion to Dracula). The film is full of absurdities involving aliens, monsters, freaks, dancing in underwear, cannibalism, orgies, and other set pieces aimed at provoking the audience, but the way the whole thing is styled as a Broadway rock and roll musical turns it into a fun and crazy carnival that you can't look away from.
Beetlejuice (1988)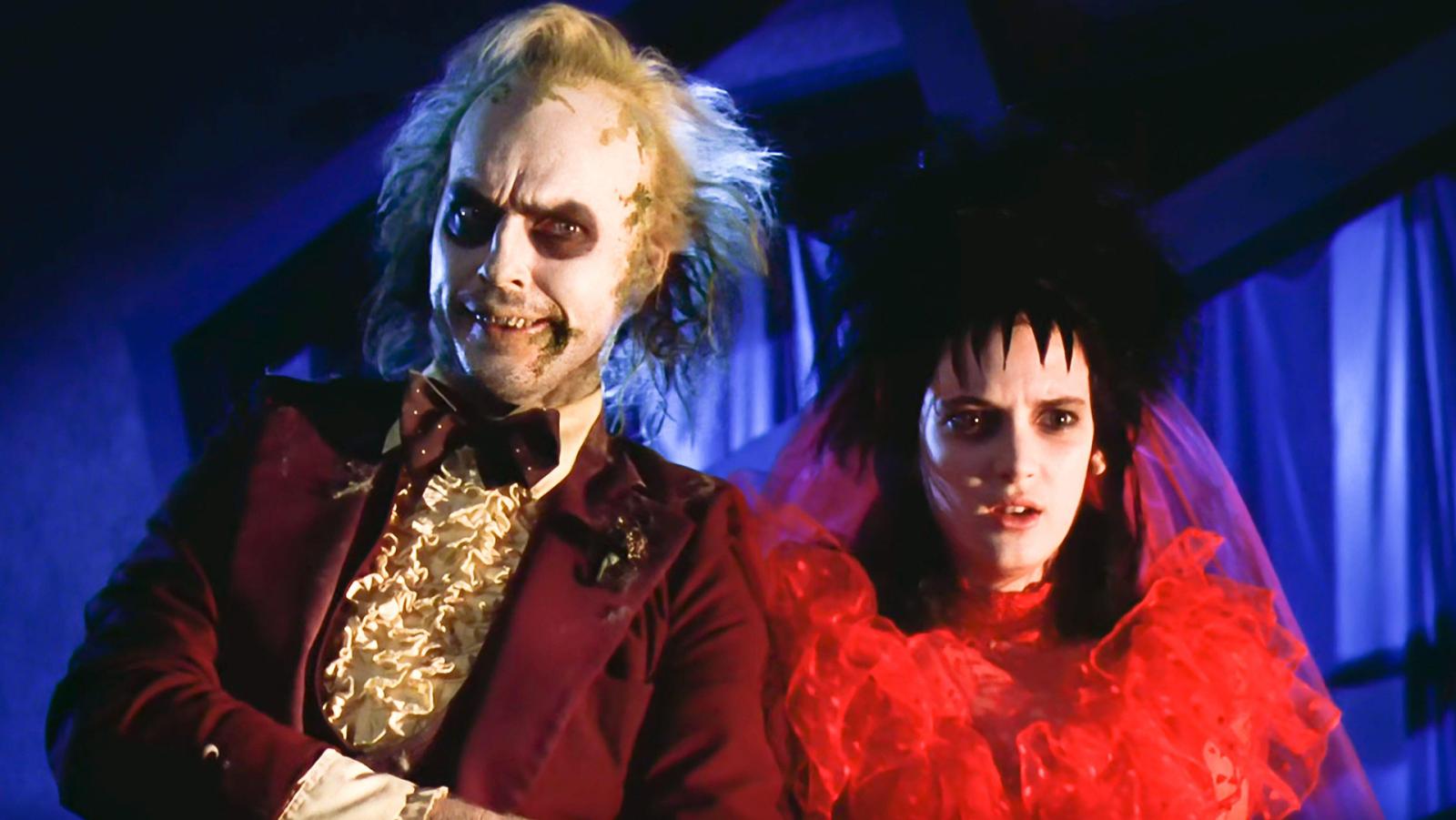 Beetlejuice is one of dark storyteller Tim Burton's most famous and charming horror comedies, and you'll never tire of revisiting it.
Inspired in equal measure by Oscar Wilde's The Canterville Ghost and The Exorcist, the afterlife in Beetlejuice is crazy, surreal, funny and raw, the exact opposite of the world of the living. And thus, the movie plunges the viewer headlong into a fascinating journey through this crazy life after death. The eerie duo of the wily and calculating antagonist, Beetlejuice, an evil exorcist spirit who drives people out of haunted houses, and goth girl Lydia (Winona Ryder), who loves black and all things weird, won the hearts and minds of millions and became a cult classic. Many couples still dress up for Halloween in these characters' wedding attires. Beetlejuice is an ironic macabre tale that will make you fall in love with Gothic cinema once and for all.