7 Best Lines by Niles That Make for Entire Frasier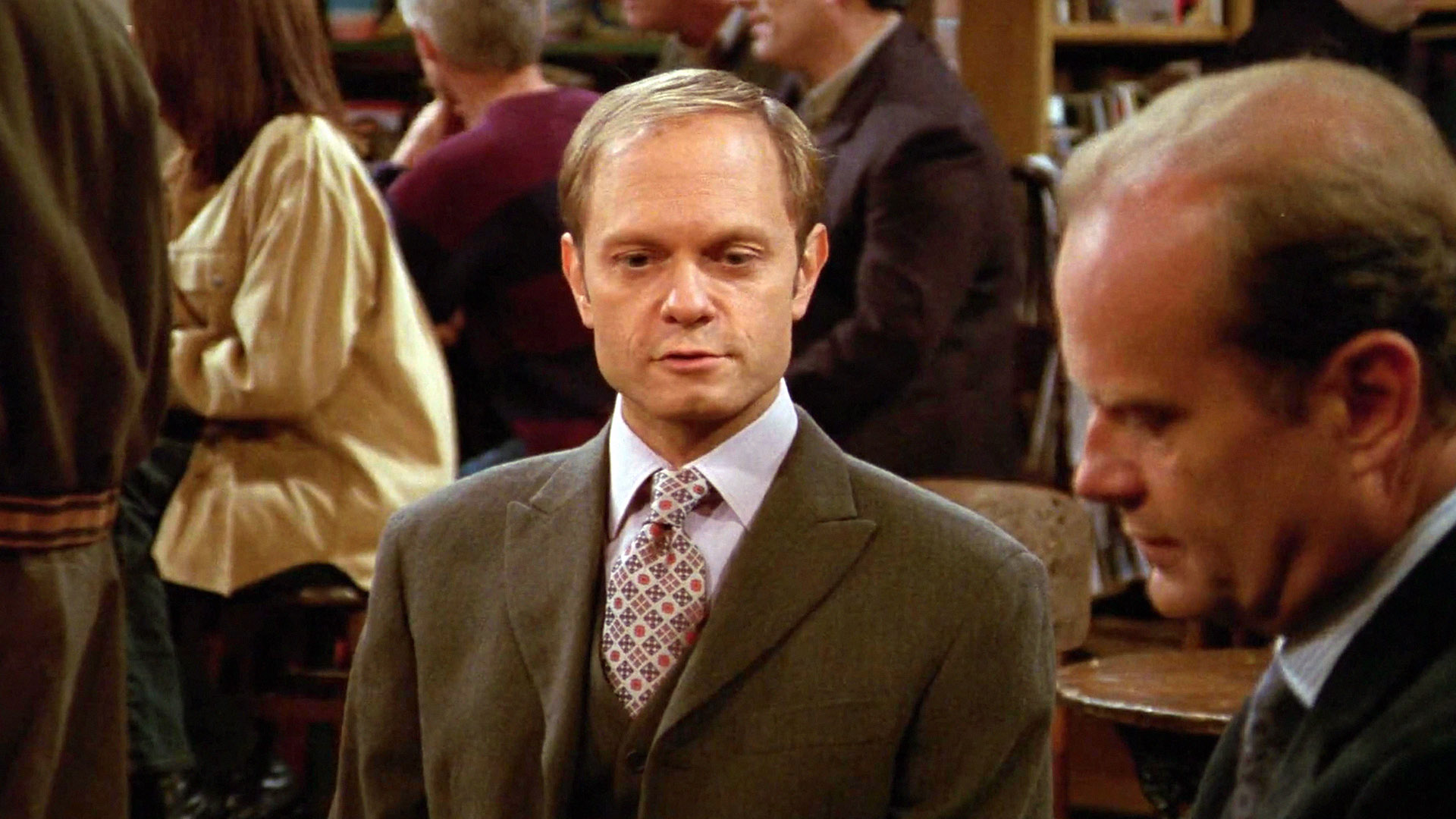 Upon reading these, you'll inevitably miss the character.
It's been over a month since Paramount+ launched the revival of Frasier, NBC's most popular sitcom. However, the revamped show seems to be struggling to gain ample traction.
Apparently, Frasier fans miss the titular character's brother, Niles, who was the essence of the original sitcom but is nowhere to be found in the reboot. Undeniably, Niles owes his immense popularity with the audience to his wit and intelligence.
Here are Niles' 7 best lines that make it clear why viewers miss the character so much.
Author, Author (Season 1, Episode 22)
All my life I have dreamed of one thing: the day I could go into a library, go to the card catalog and see my name under "Mental Illness."
Not only does this line convey the unlikely mix of intelligence and ridiculousness of Niles' character, it also underlines Frasier's humor, which persisted throughout the sitcom's eleven-season run.
The Matchmaker (Season 2, Episode 3)
There's something I have to tell you. Dad wanted to tell you, but I won the coin toss.
While Niles is a nice man, he has a wicked side to him that is perfectly shown in this line, which the character uttered in an attempt to poke fun at his older brother.
The Club (Season 2, Episode 18)
My brother was already eminent when my eminence was merely imminent.
Some of the best puns and wordplay in the show come from Niles. This line showcases his linguistic skills in a clever and amusing way.
Kisses Sweeter Than Wine (Season 3, Episode 5)
She [Daphne] deserves a doctor, or a lawyer – someone for whom a T-shirt is an undergarment!
Another of Niles' common traits was his obsession with Daphne, which he kept hidden during Frasier's earlier seasons. However, this line gave a hint back then.
Look Before You Leap (Season 3, Episode 16)
It's clearly an old wives' tale, because I'm still thinking of my old wife's tail.
Another wit by Niles, this line is so cringe that you can't actually help gagging at it.
Dad Loves Sherry, The Boys Just Whine (Season 4, Episode 9)
Guess who just won this year's 'Mariett Fassbinder Award for Distinguished Contribution to the Literature of Psychiatry'? … A gripping case history of a narcissistic opera singer. I called it 'Me Me Me Me Me.'
Fond of smart jokes? This one combines psychiatry, music, and Niles' iconic sense of humor.
Three Dates and a Breakup (Season 4, Episode 19)
Well, her lips said 'No,' but her eyes said, 'Read my lips.'
Apart from witty puns, Niles was a fan-favorite for his self-deprecation. This line is a prime example of his attitude toward himself – and it's utterly hilarious.