The ultimate celebrity fashion roundup you need to see.
Cardi B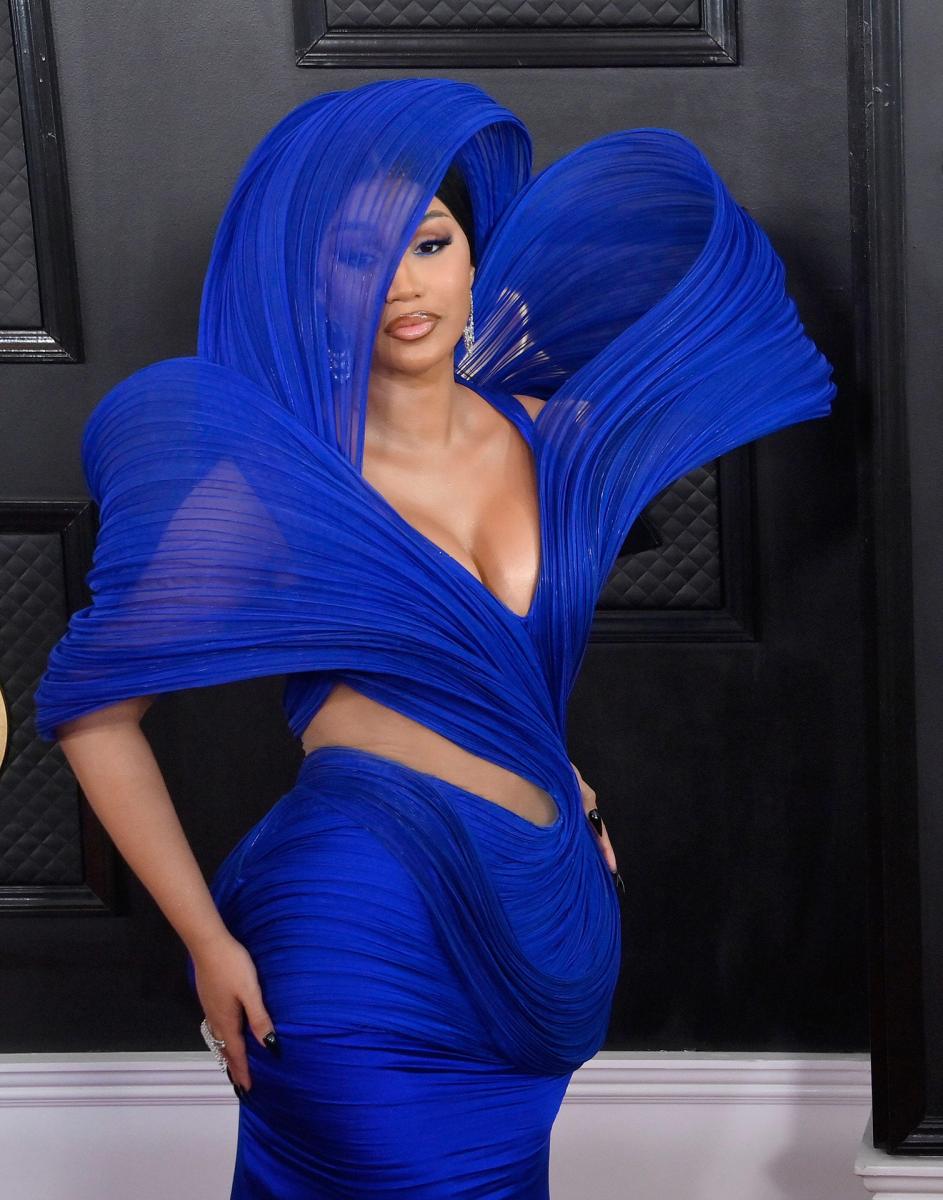 Deep blue is one of the main trends for the upcoming season. And Cardi B knows it for sure! An edgy, tight indigo maxi emphasized the star's shape with its slits and an unusual cut. The dynamic draping of the dress continued into the headpiece, opening the neckline.
No unnecessary provocations – very unexpected for the singer.
Doja Cat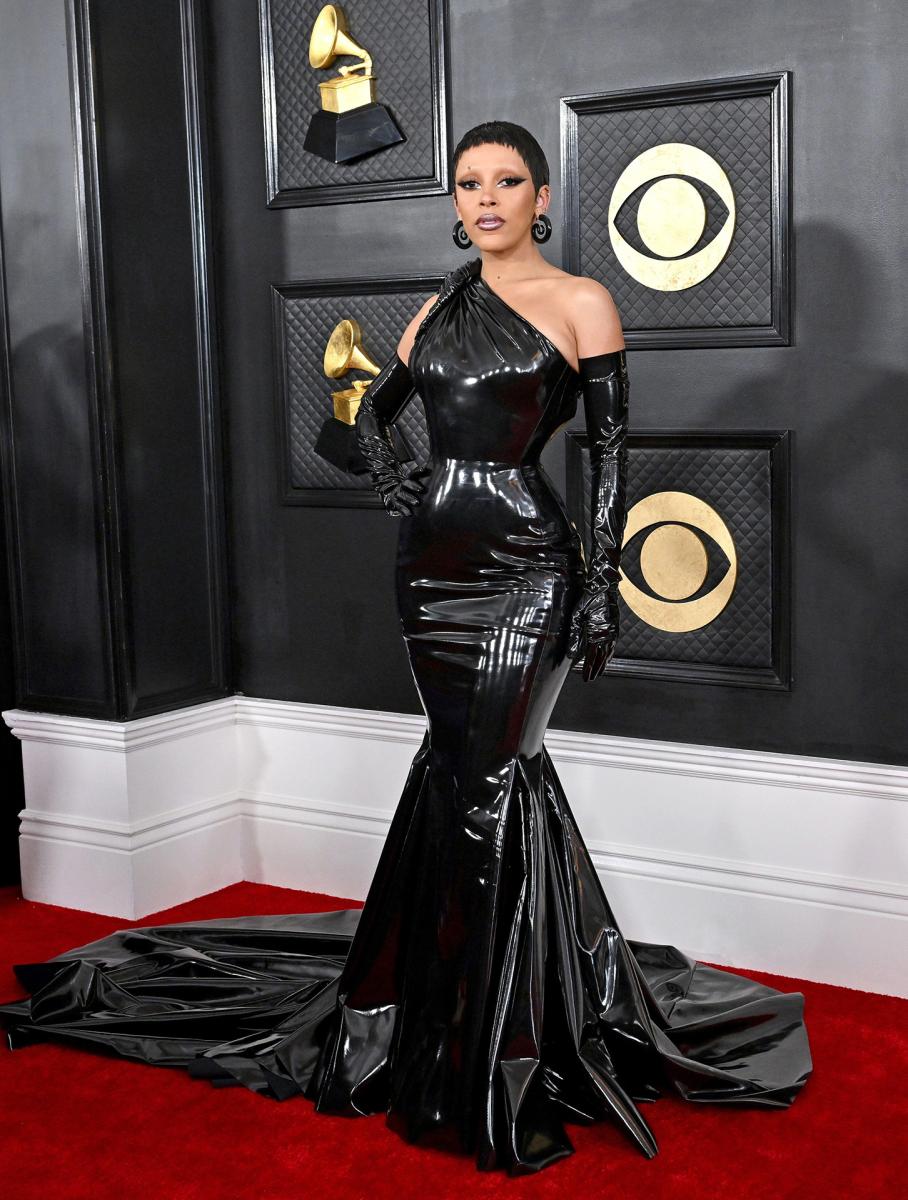 Cardi B isn't the only one who decided to go for a silhouette style. Doja Cat also showed up in a tight dress made of latex. The trendy material was used to make a maxi dress and high gloves, which the star used to complete the outfit.
Dramatic eyeliner and large black earrings supported the defiant mood of the look.
Taylor Swift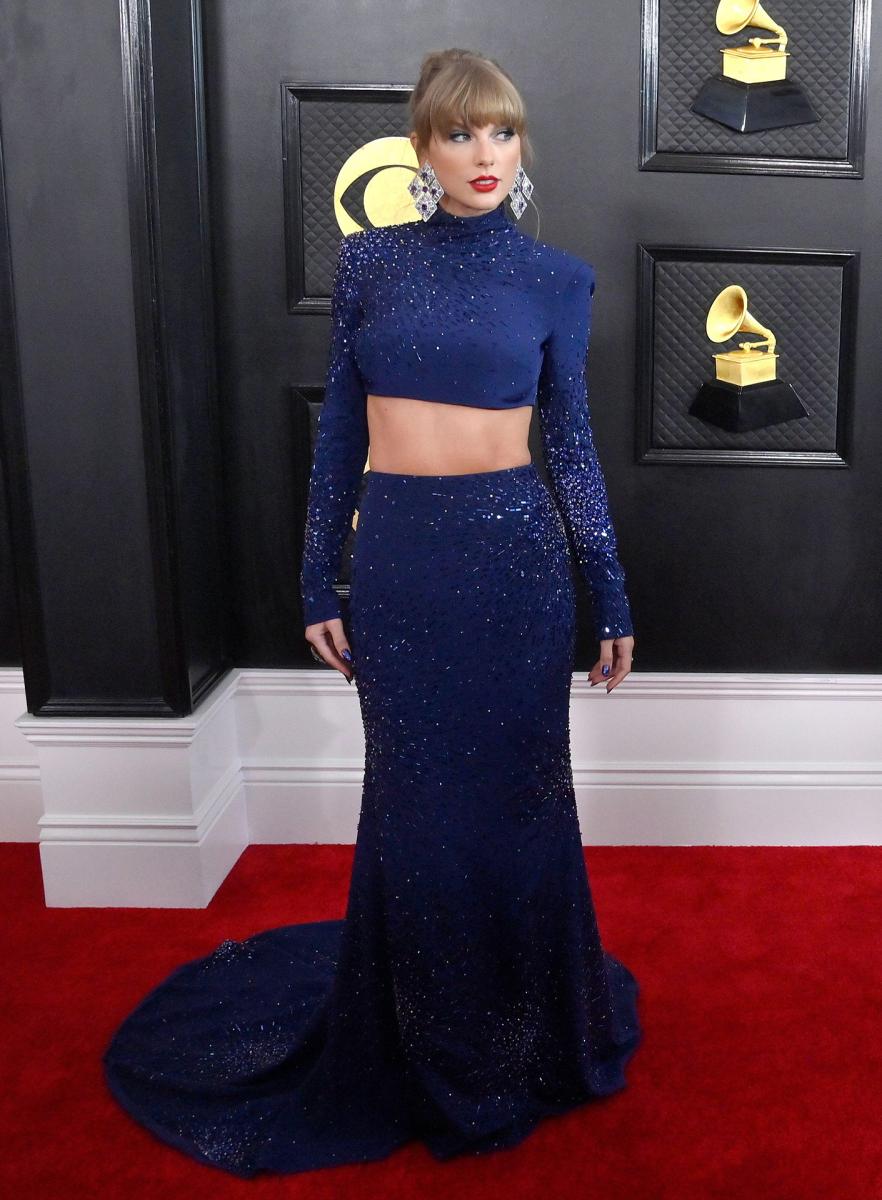 Blue color also appealed to Taylor Swift. She decided that a simple dress would not be enough and opted for a maxi skirt, which was in fashion this season. We saw similar outfits recently at the Golden Globes.
Taylor chose a cropped, long-sleeved top with a stand-up collar that looks amazing with the skirt. And all of that was toppled off with an array of rhinestones.
Paris Hilton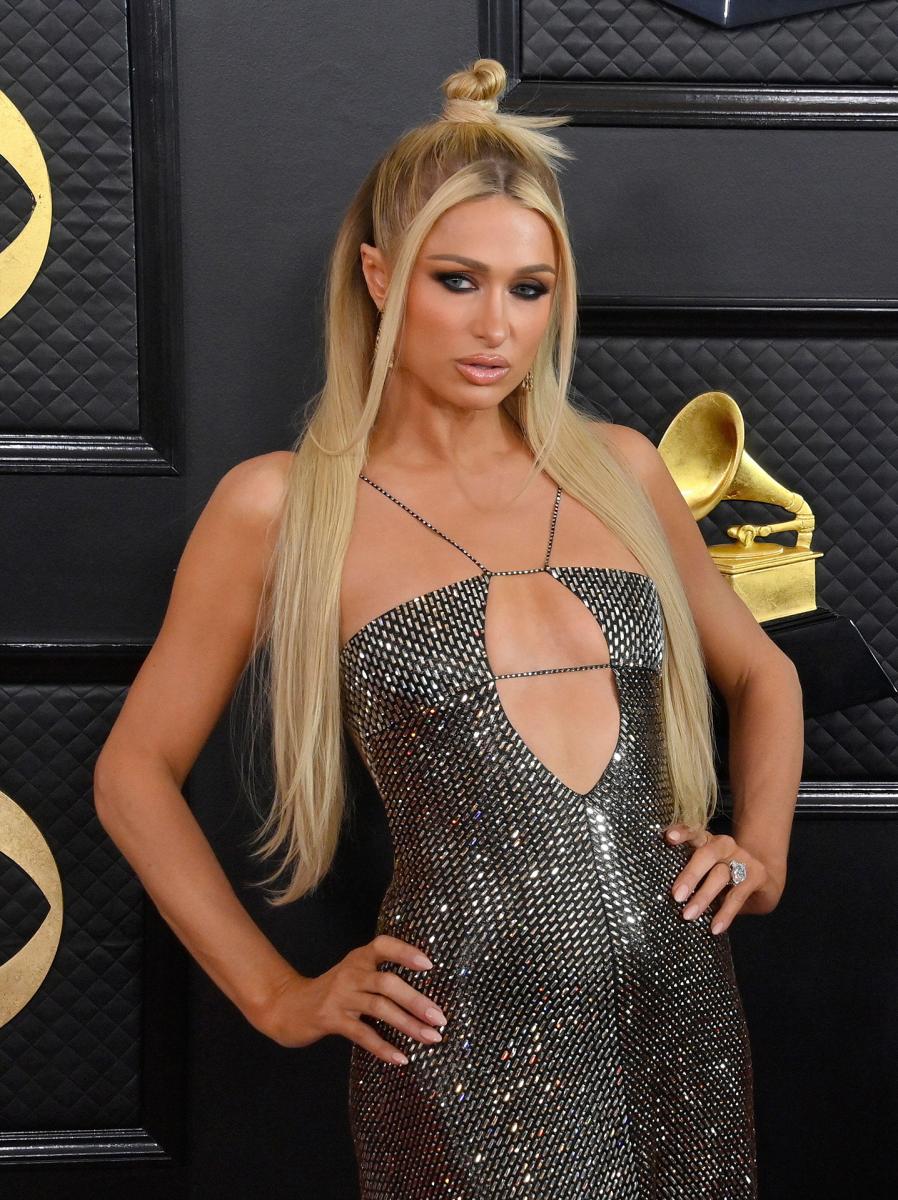 The queen of sequins, Paris Hilton, decided to show what she got and hit the red carpet in a maxi dress with big silver sequins. The outfit was a clear reference to the star's 21st birthday look.
But if Paris chose a mini then, now she choses a maxi. A spicy accent in the form of a plunging neckline made the look much more interesting.
Lourdes Leon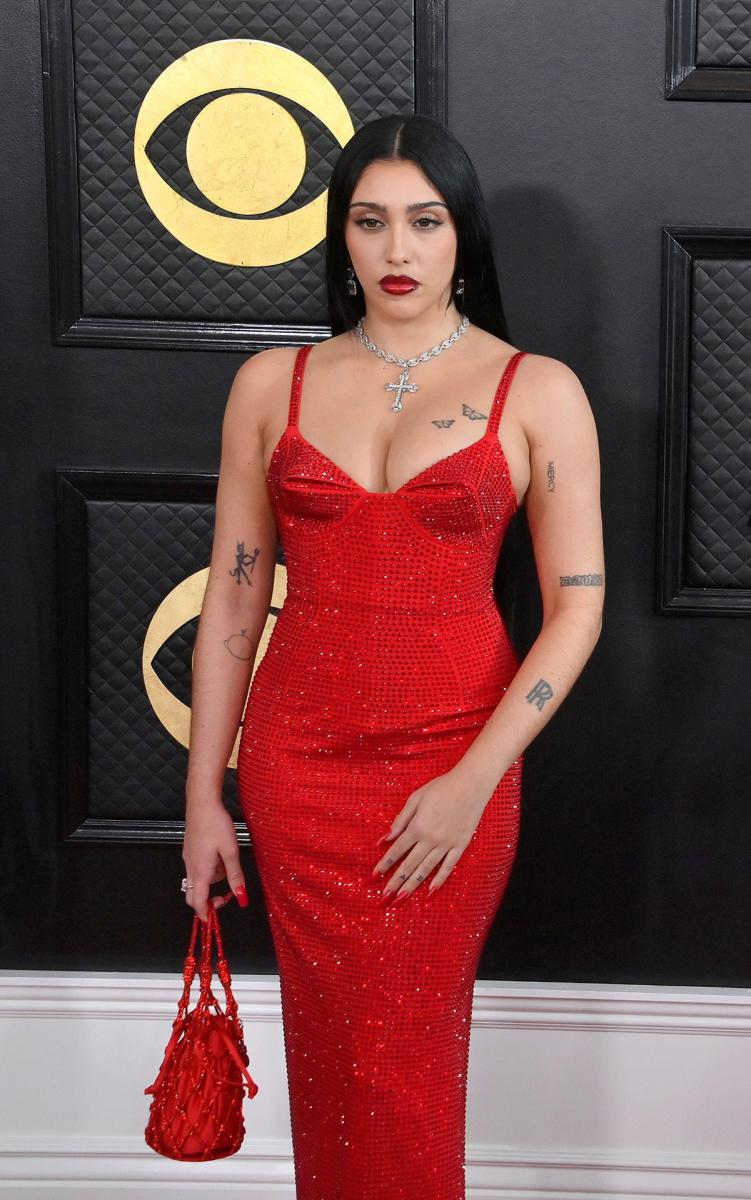 Madonna's daughter, Lourdes Leon, was clearly inspired by her mom's outfits. She showed up on the red carpet in a long, scarlet dress with a cone-shaped bra, a detail that is considered a signature style of the 90s star.
There was a bit of sparkle too – the outfit was sprinkled with barely noticeable rhinestones.
Adele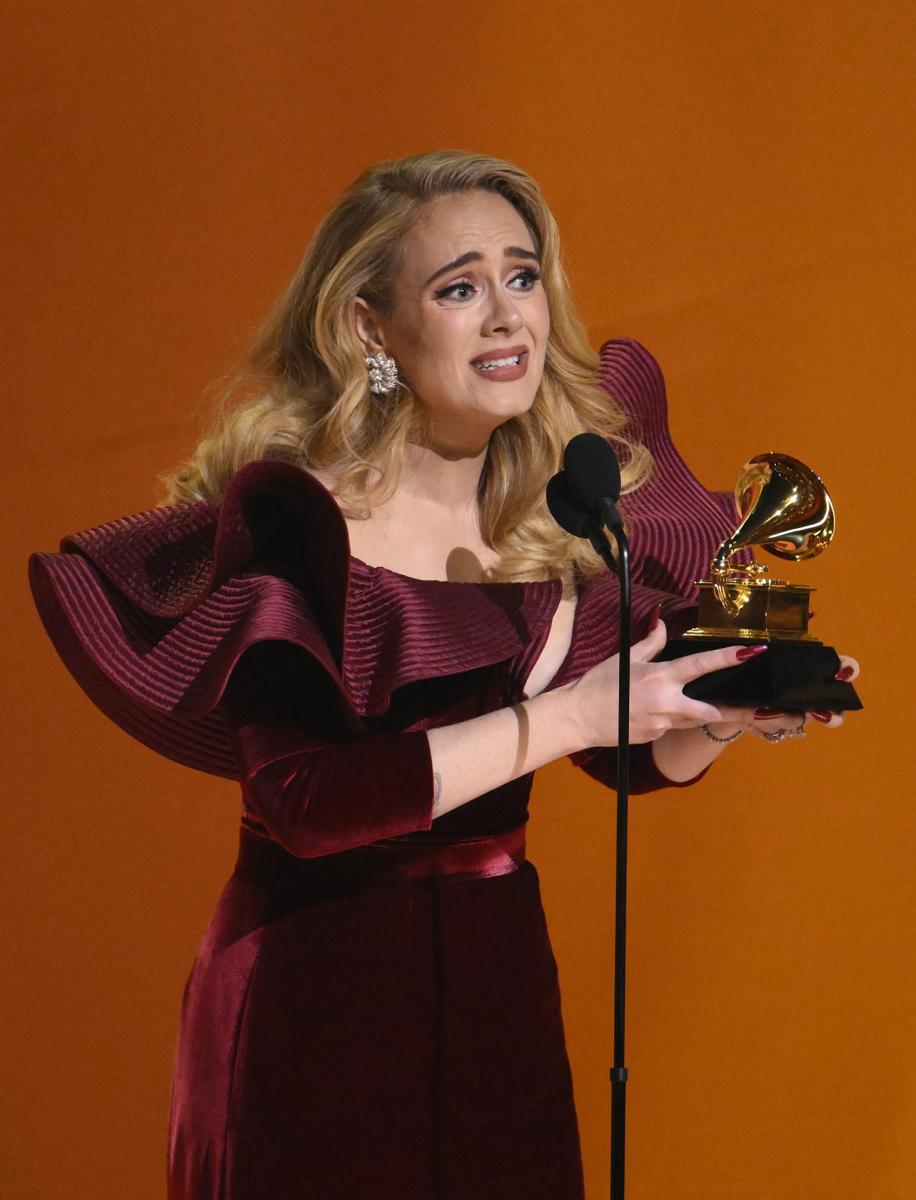 Adele rarely surprises fans with her appearances at social events, but the star could not miss the Grammy Awards. Like Lourdes Leon, she decided to keep the red dress theme, but chose a different, deeper shade.
The singer wore a long-sleeved velvet maxi in Viva Magenta color and completed the look with matching shoes. But this outfit can't be called conservative – large stiff ruffles on the sleeves slightly spiced things up.