For some time now, fans of The Real Housewives of Potomac have been concerned due to the rumors about Robyn Dixon being fired.
This information has stirred up viewers who are now trying to understand what awaits this cast member in the near future.
Not so long ago, Katie Rost suggested that Robyn would not be fired, and many fans agreed.
The housewife might get a terrible edit next season or, perhaps, she's going to face the demotion to a 'friend of', but it is unlikely to result in her total disappearance from the show.
If Dixon is fired by the showrunners, the entire cast of Beverly Hills, Salt Lake, half of New Jersey and also Karen Huger will probably have to go as well. If the creators fired every scandalous actress, the audience would simply have nothing to watch. Besides, all the talks about Robyn and Juan on social media should guarantee her a spot next year. Robyn's popularity hasn't diminished, and her sacking just won't be profitable.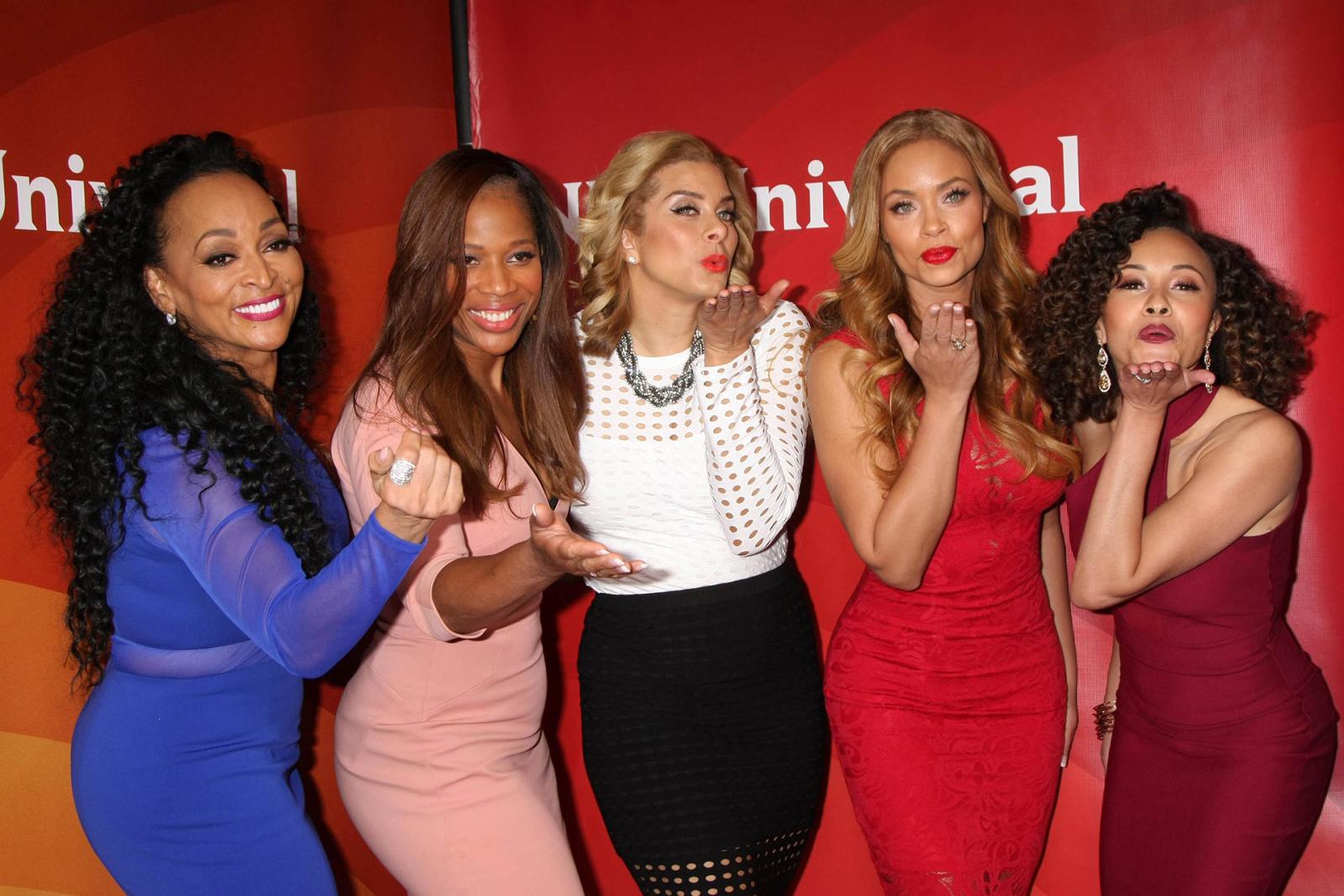 The rumors may be explained by the desire of viewers to see the failure of a person who is widely discussed. Despite the fact that the actress is criticized not only because of the recent scandal, but also because of her storyline as a whole, such judgments are unlikely to influence the final decision of Bravo since Robyn remains one of the most popular characters on the show.
Robyn Dixon has a chance of getting a new interesting storyline as the situation surrounding her has provided content for subsequent episodes.
Many still want to find out how the scandalous story will end. Besides, before she was a part of boring and generally fake storylines which caused displeasure among the audience and was a real reason to fire her, but now everyone is waiting for an exciting development. It would be interesting to see Robyn get a taste of her own medicine.

"And any time Robyn tells the other ladies they have to 'be honest' or tries to call them out (which she does a lot), I want to see this tossed right back in her face." as one viewer put it.

A new turn of events can give us real drama, sidelining all the fictional and simply boring stories.
Dixon could leave the show by her own choice, but this is also unlikely. Robyn needs money and would hardly want to leave the story unfinished. It is worth noting that any housewife can be fired either because she's getting paid too much to justify keeping her on the show, or if other cast members no longer want to work with her. Another reason is if an actress fails to comply with the terms of her contract which doesn't go unnoticed.
But in other cases, a housewife can keep her place forever if she provides the showrunners with profits, the relationships between cast members are tolerant, and the terms of the contract are not violated.