We Haven't Seen Tom Cruise's Most Dangerous Stunt Yet, According to Mission: Impossible 7 Director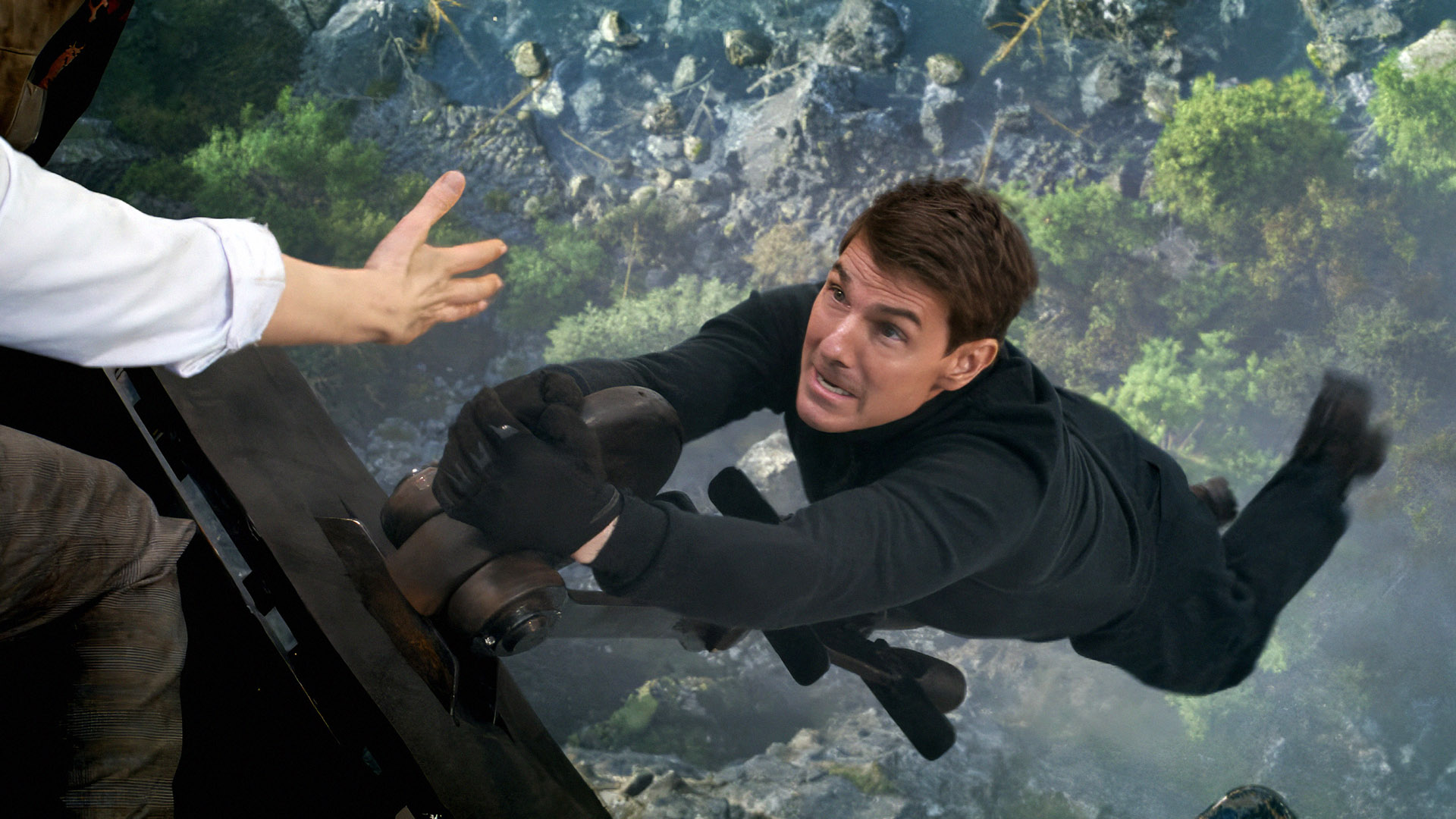 The Mission: Impossible star is not done risking his life for great movies.
Tom Cruise famously likes to go above and beyond when it comes to dangerous stunts, keeping the action under his control and giving viewers the most realistic experience.
In this respect, Mission: Impossible has become the best vehicle for the actor's creativity, as the franchise has always prided itself on using as little CGI as possible and shooting all of its scenes on location instead.
In each new part of the film series, Tom Cruise performed more dangerous stunts, climbing the tallest building in the world and hanging onto a flying plane, just to name a few. Dead Reckoning Part 1, the upcoming Mission: Impossible installment, saw him perform his most dangerous stunt yet — jumping off a cliff on a motorcycle and parachuting down. And it looks like this insane stunt is not going to be Cruise's final.
According to Mission: Impossible director Christopher McQuarrie, Cruise is preparing to do something truly dangerous for the second part of Dead Reckoning, and this stunt will surely surpass all of his previous ones.
'It's coming. You haven't seen it yet. I mean, everything we do… In terms of this movie, definitely the motorcycle jump. But we have continued and we've pushed ourselves even further in Part 2, and you'll see. It's terrifying,' McQuarrie said.
Unfortunately, production for Dead Reckoning Part 2 has been postponed indefinitely due to the ongoing WGA strike, and we'll probably have to wait a long time to see what Tom Cruise is cooking up with his most dangerous stunt yet.
As much as fans of the actor are excited for his dashing performance in the new film, many people are worried about his health, and some argue that Cruise's attempts to outdo himself with his stunts may lead to truly tragic consequences.
'Cruise is going to kill himself on film for the most dangerous stunt in the final movie. I can't imagine him going out any other way,' one fan said.
Mission: Impossible – Dead Reckoning Part 1 will open in theaters across the US on July 12, 2023.