Tom Cruise Tried to Paralyze Himself for a Born on the Fourth of July Role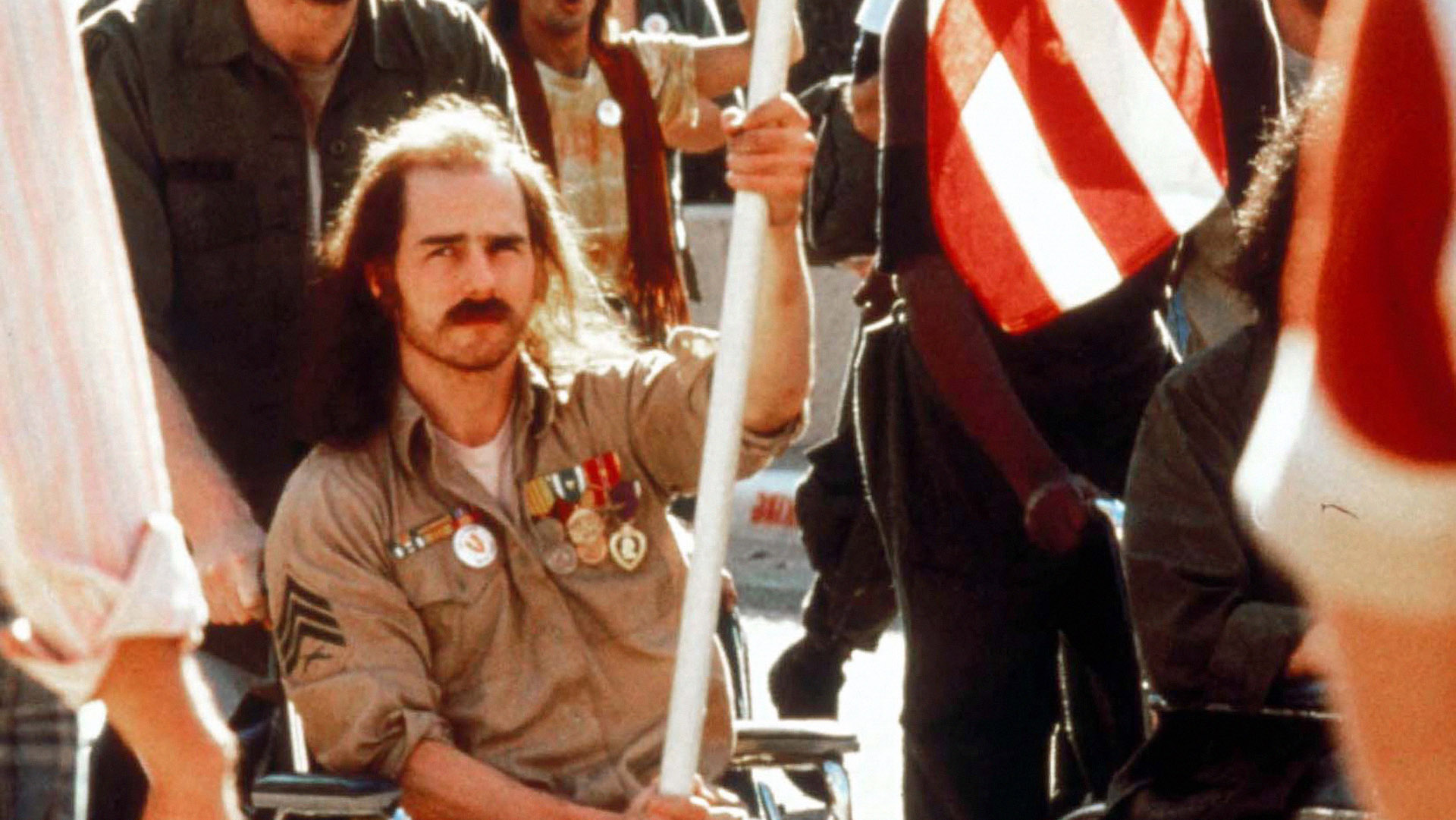 The actor didn't go full method for his most dramatic role.
Although Oliver Stone has become something of a pariah in recent years, as some of his controversial comments made many actors and producers uncomfortable working with him, the director was considered one of the brightest creators in Hollywood back in the 80s and 90s.
Stone's 1989 film Born o0n the Fourth of July really made him a cult figure, but as it turns out, the hit movie could have ruined the life of its star, Tom Cruise, leaving him without his future popular projects like Mission: Impossible and Top Gun 2.
Just 27 years old at the time, Tom Cruise was eager to prove himself as a worthy dramatic actor and not just a pretty face. When the script about Ron Kovic, a paralyzed Vietnam veteran, reached the actor, he immediately agreed to work with Oliver Stone. Of course, in order to portray a wheelchair-bound veteran, the actor had to learn how to walk without his legs.
Cruise was clearly committed to putting his soul into playing Ron Kovic, so he visited hospitals and tried using a wheelchair to get a better grasp on the veteran's life. However, that apparently wasn't enough, as both he and the movie's director were willing to take his preparation for the role a step further.
According to various sources, Tom Cruise and Oliver Stone decided to use a special chemical drug that would paralyze the actor's legs for two whole days, allowing him to really connect with the role and understand his character. While Cruise was completely fine with such an experiment, the insurance company vetoed the idea, arguing that the actor might sustain a permanent disability.
Fortunately, Stone decided not to pursue the idea, so his lead actor didn't have to worry about the consequences of using the drug on his health and leg functioning. Even though Cruise didn't go 'full method' to play Ron Kovic, his performance in Born on the Fourth of July is still considered one of the most convincing and true-to-life portrayals of wounded veterans Hollywood has ever created.