Looks that will never go out of style.
White blouse + light-colored button sweater + pleated skirt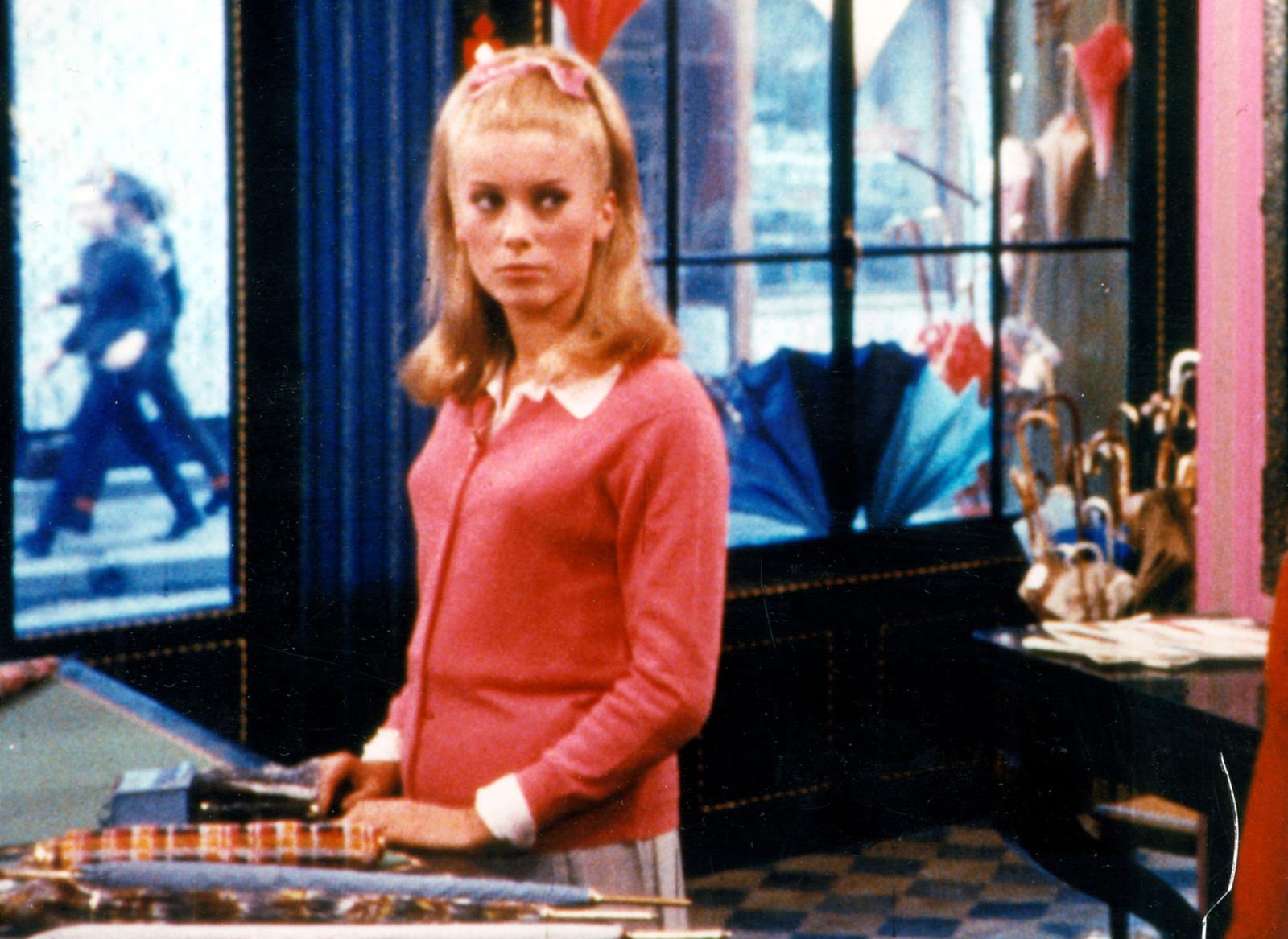 The Umbrellas of Cherbourg is the very film that made Catherine Deneuve famous. The blonde Frenchwoman's looks largely defined the trends of the 1960s — naivety and playfulness mixed with conservatism. Now it can easily fit into Old Money aesthetics. Note the color combination — purple and salmon.
The outfit is still restrained, but it can no longer be called boring. In this case, it is better to keep the style of all the elements of your wardrobe. Still, blouse + button sweater + pleated skirt is a perfect formula that has been tried and tested over the years.
Mini + trench coat + strappy shoes
Catherine Deneuve clearly followed a simple fashion rule: if you want to wear a dress with a trench coat, choose one that is slightly shorter than your coat. This creates a flirty image that leaves room for the imagination. To balance the juicy combination, wear some kind of flat shoes and a romantic bow. If you change up the hairstyle a bit and choose your favorite mini, you'll have a stylish look ready for spring.
Double-breasted coat + loafers + trapeze shaped bag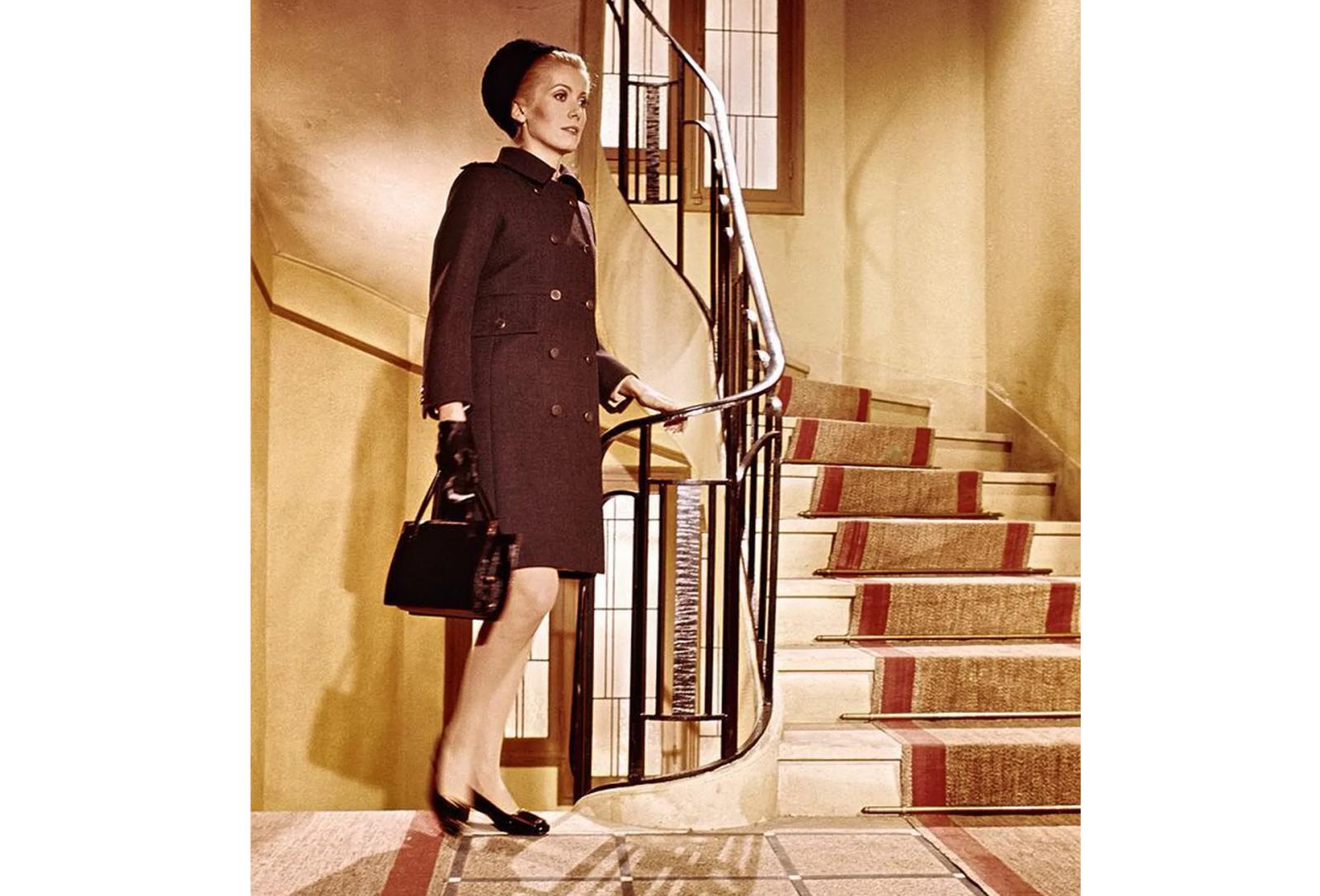 Another great success for Deneuve was the movie Belle de Jour. She played a rich girl who decided to get a job in a brothel out of boredom. Of course, the film is filled with frank outfits, but let's focus on more conservative looks that the actress had.
For example, this outfit with a double-breasted coat — if you discard the hat and find a slightly longer coat, you will fit right in. By the way, pay special attention to the color scheme — you can easily replace chocolate with the usual black.
Dark dress + white shirt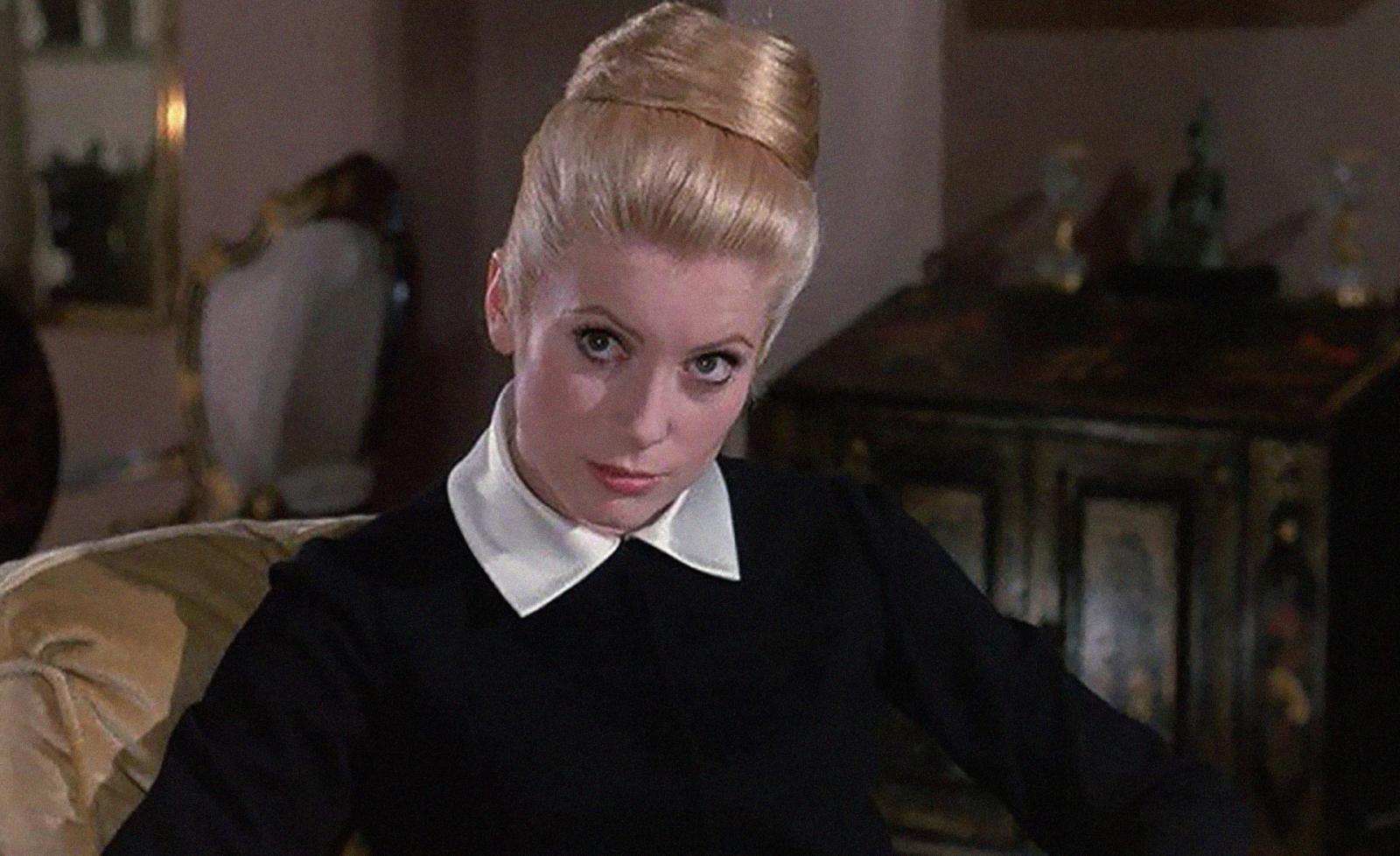 The clothes of Deneuve's character were always rather conservative. This look is slightly reminiscent of the outfits of nuns — it seems that the director Luis Buñuel picked it on purpose. Now, the combination of a black dress with a white shirt is more associated with the preppy style, which is one of the most fashionable trends of 2022.
Bow blouse + midi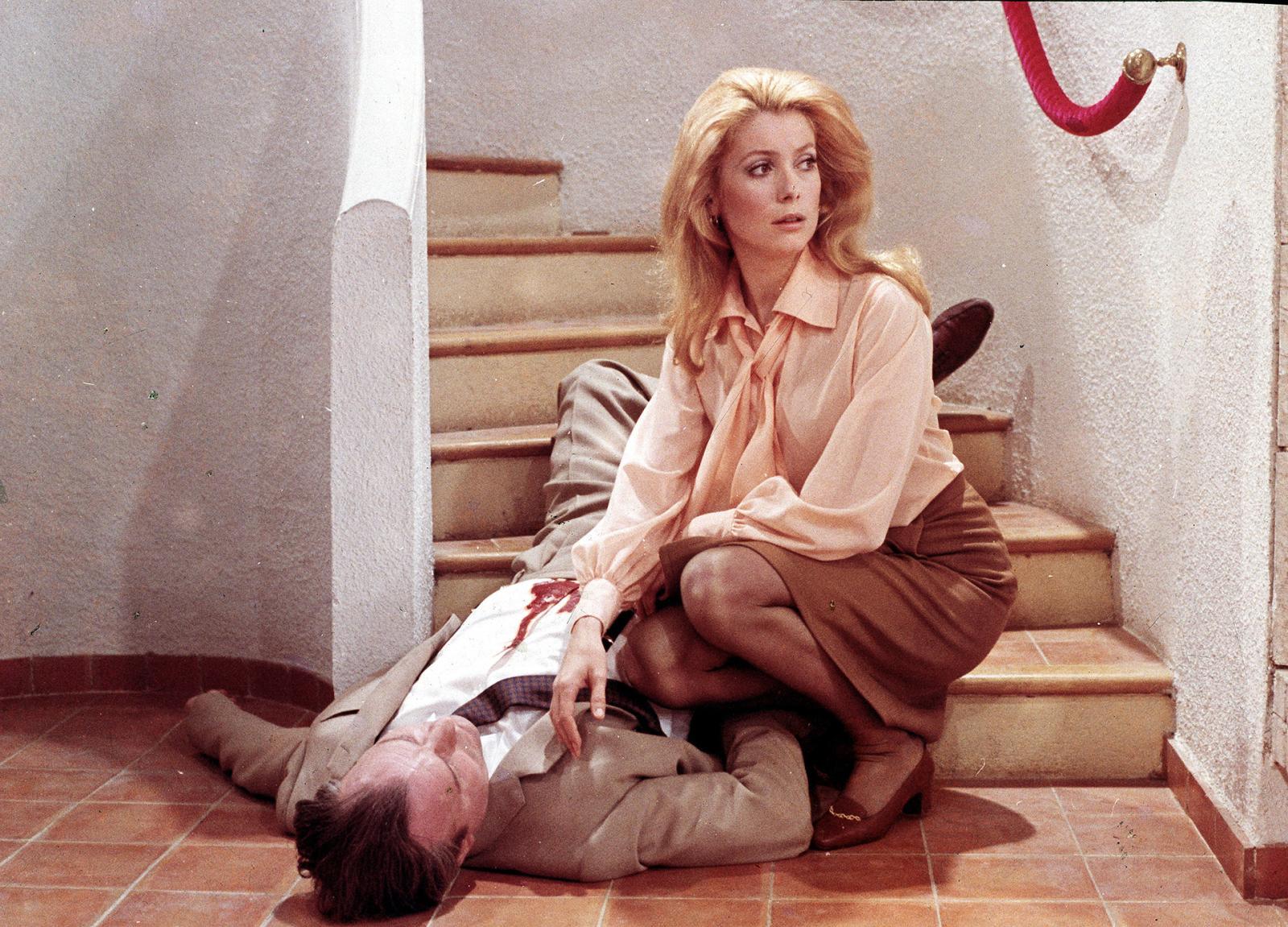 After Belle de Jour, Catherine started getting more dramatic roles — and the films, as well as the characters she played, became more serious. In the film Mississippi Mermaid, the Frenchwoman had to play a clever swindler, so she needed an outfit that visually looked expensive.
The combination of a romantic blouse with a bow and a midi skirt is still relevant 50 years after the release of the movie. However, it is better to choose a satin version of the top in bright colors — this way you will cover several fashion trends at once.