8 show-stopping pink celebrity dresses that ruled the red carpet and the screen.
Gwyneth Paltrow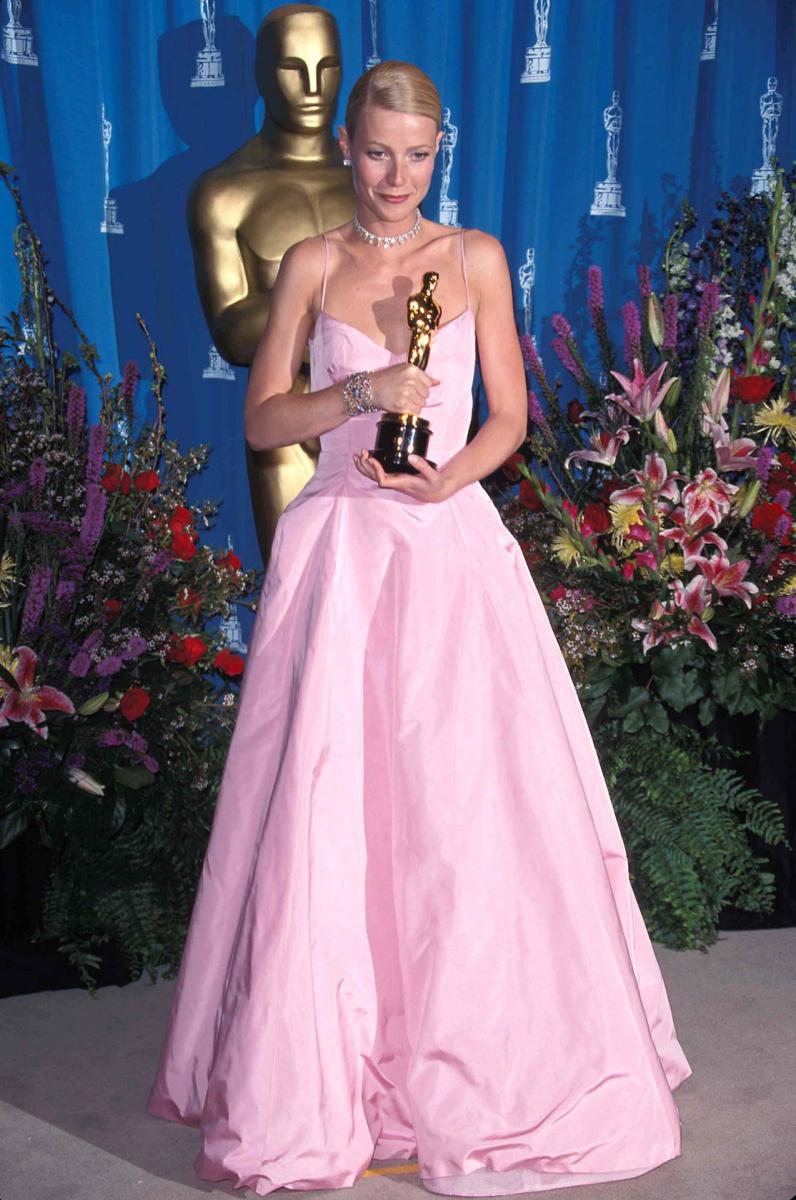 Today Gwyneth Paltrow is known for the scandals with her store Goop, selling dubious substances, but in the 90s she was known for her experiments in the field of fashion. For instance, the most beautiful pink dress by Ralph Lauren in which the actress arrived at the Oscars in March 1999, definitely deserves to be in this selection. Wearing this dress, she won the award for best actress for her work in Shakespeare in Love.
Lady Gaga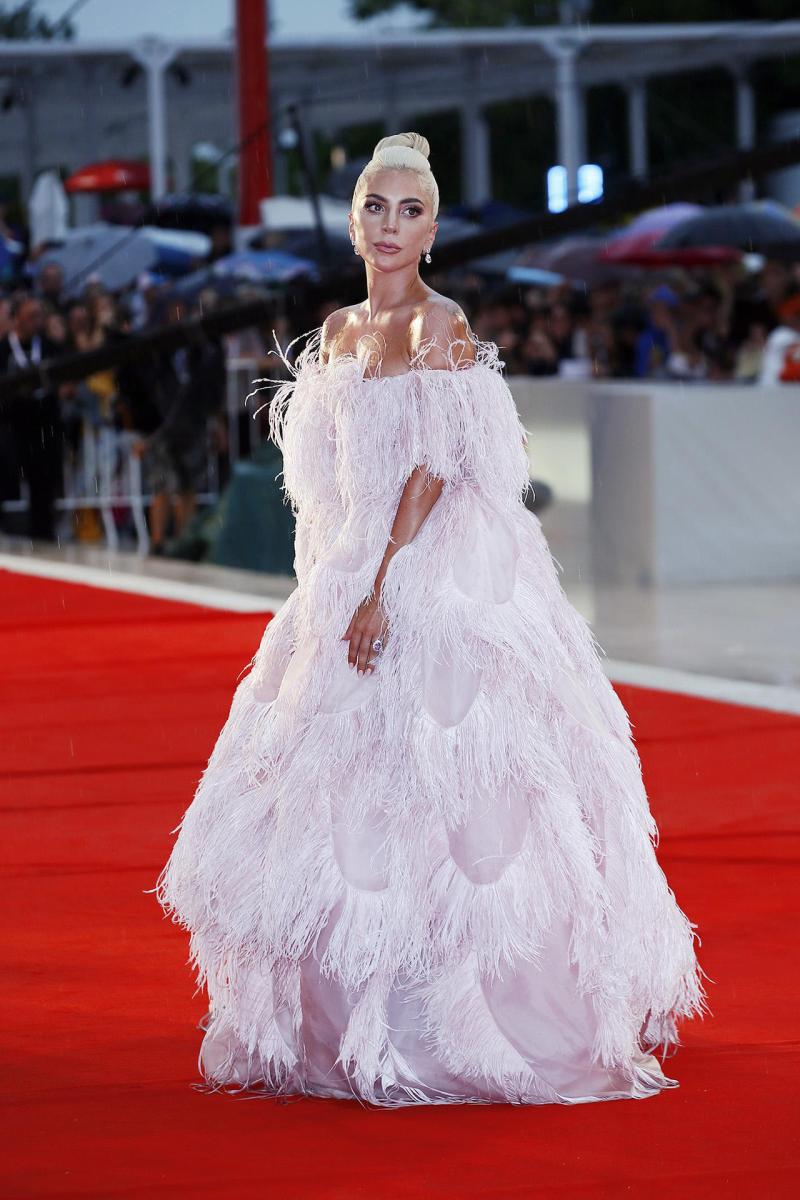 The Valentino dress Lady Gaga chose for the Venice Film Festival will definitely go down in fashion history as the best pink dress of all time. Fashion critics recognize it as one of the most impressive outfits of the recent years.
Marilyn Monroe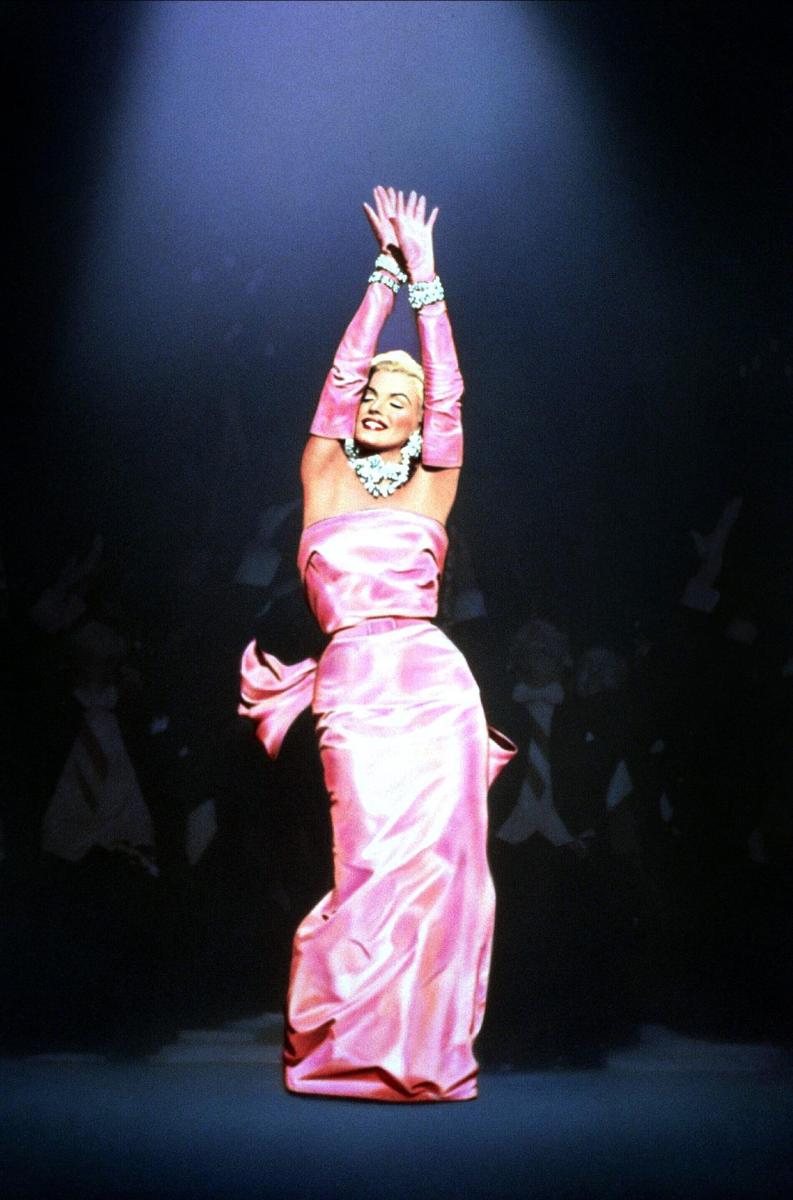 What's a pink dress list without Marilyn Monroe in Gentlemen Prefer Blondes? The combination of a long evening gown with a bow in the back and high gloves with bracelets is a look that you can find in every Halloween or Hollywood themed party.
Audrey Hepburn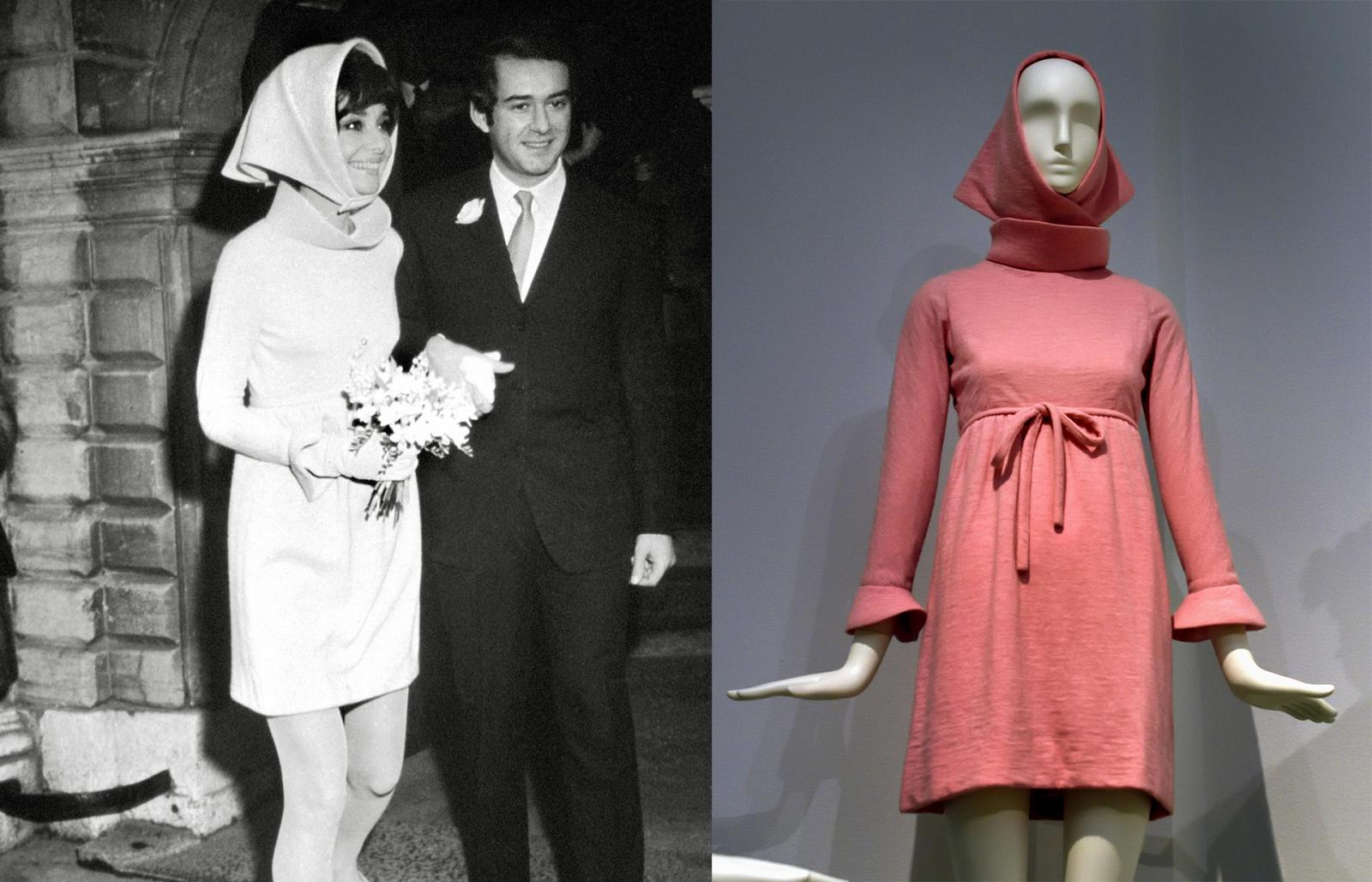 Audrey Hepburn's marriage to Andrea Dotti was not her first, so this time the actress chose a pale pink dress for the wedding. Of course, the perfect mini with long sleeves and a stand-up collar matched with white gloves and modest low-heeled shoes was created by her friend Hubert de Givenchy.
Since the friendship and collaboration between Givenchy and Hepburn lasted for most of their careers, it's not surprising that another of the star's iconic pink dresses was also made by the talented French designer. Breakfast at Tiffany's is one of the most popular films, and the main character's wardrobe, featuring an embroidered cocktail dress with a tulip hem, a voluminous evening coat and a pink tiara, has been recreated many times, even for dolls.
Rihanna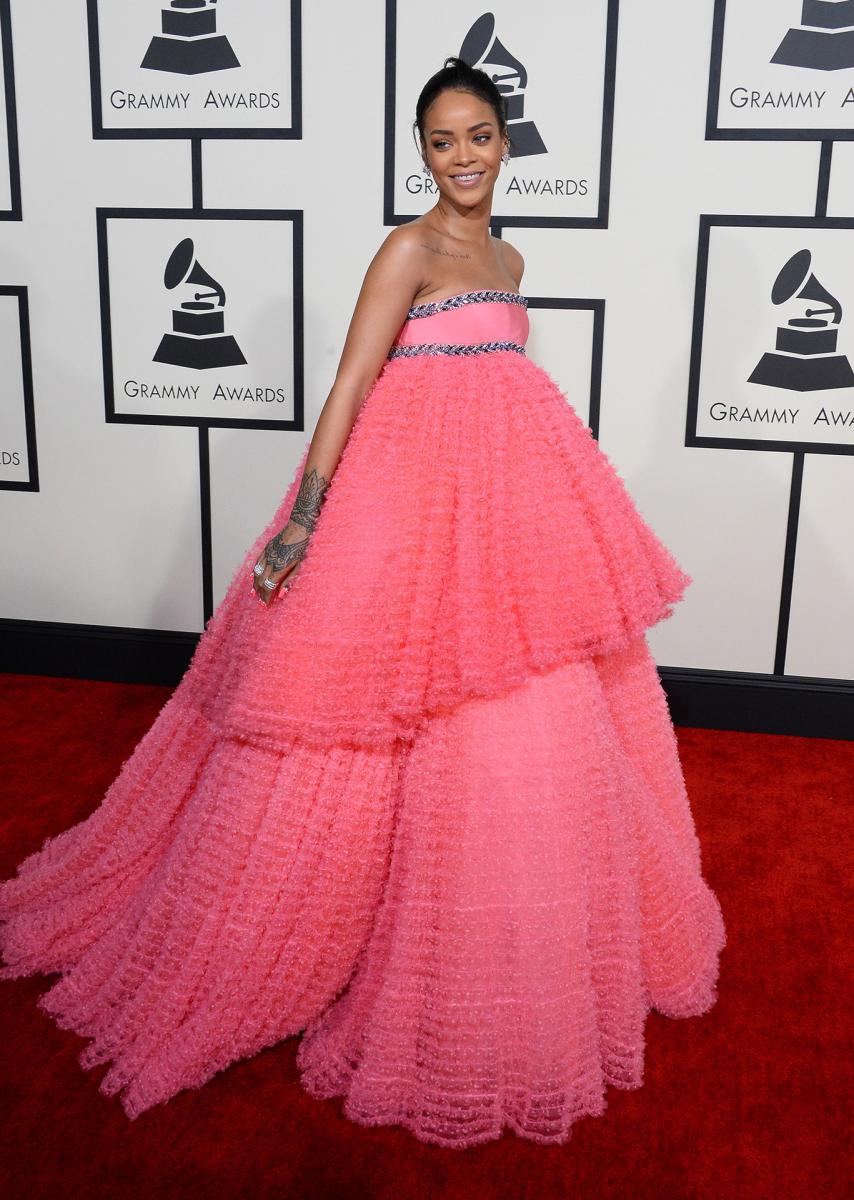 At the 2015 Grammy Awards, Rihanna appeared in a Giambattista Valli bouffant dress. It caused a lot of controversy because of its resemblance to a dessert — the star in this pink dress looked like a huge cake. You should really see it on video.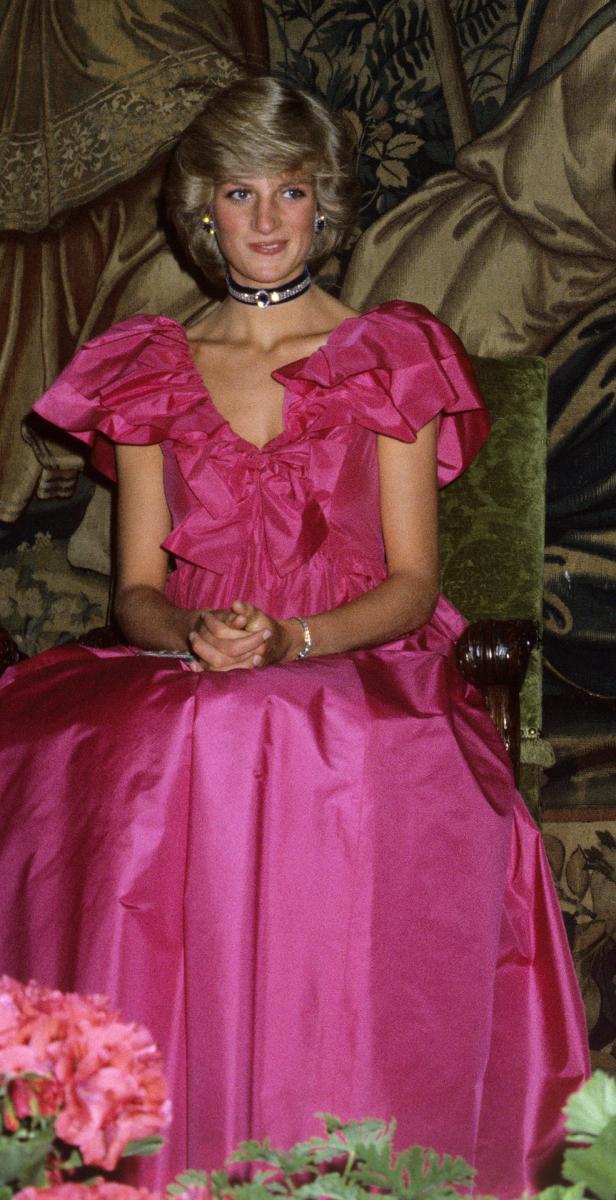 The most influential woman of her time, the thoughtful and romantic Princess Diana is responsible for the best pink dress from the 1980s. Both puffy sleeves and choker-like neck jewelry in the spirit of the era are still trending elements of today's popular neo-romantic style.
Hermione Granger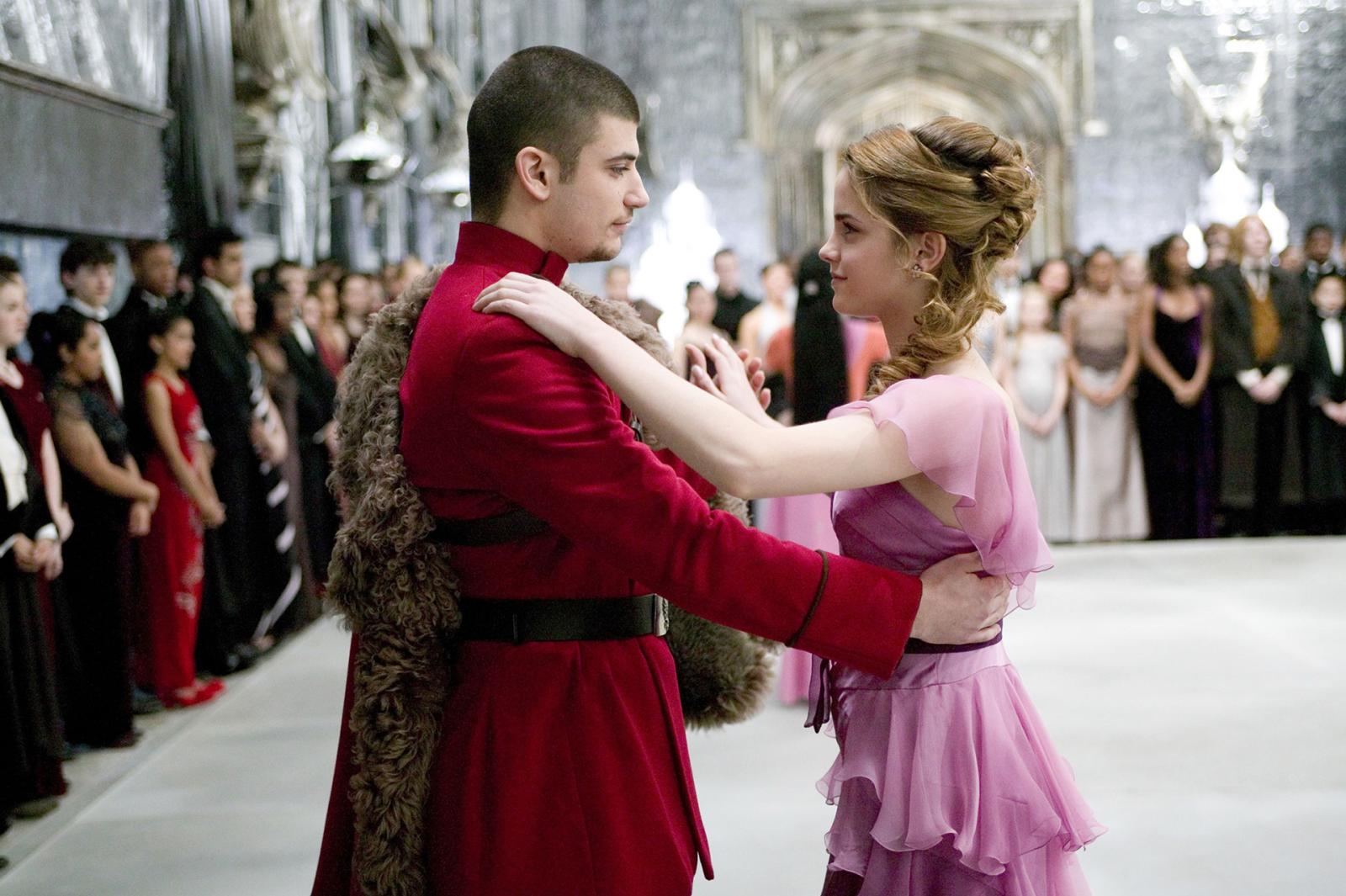 The pink color of a dress is often associated with transformation. Say, Audrey Hepburn's character from Funny Face transforms from a bluestocking into a beautiful woman when the Parisian artisans do her hair and makeup and dress her in a white and pink evening gown. So was Hermione Granger showing up at the ball in a pink ruffle dress, which made her classmates finally realize how beautiful she is. Today, young female fans of the Wizarding World are begging their parents for the same dress as the famous witch once wore.
Carrie Bradshaw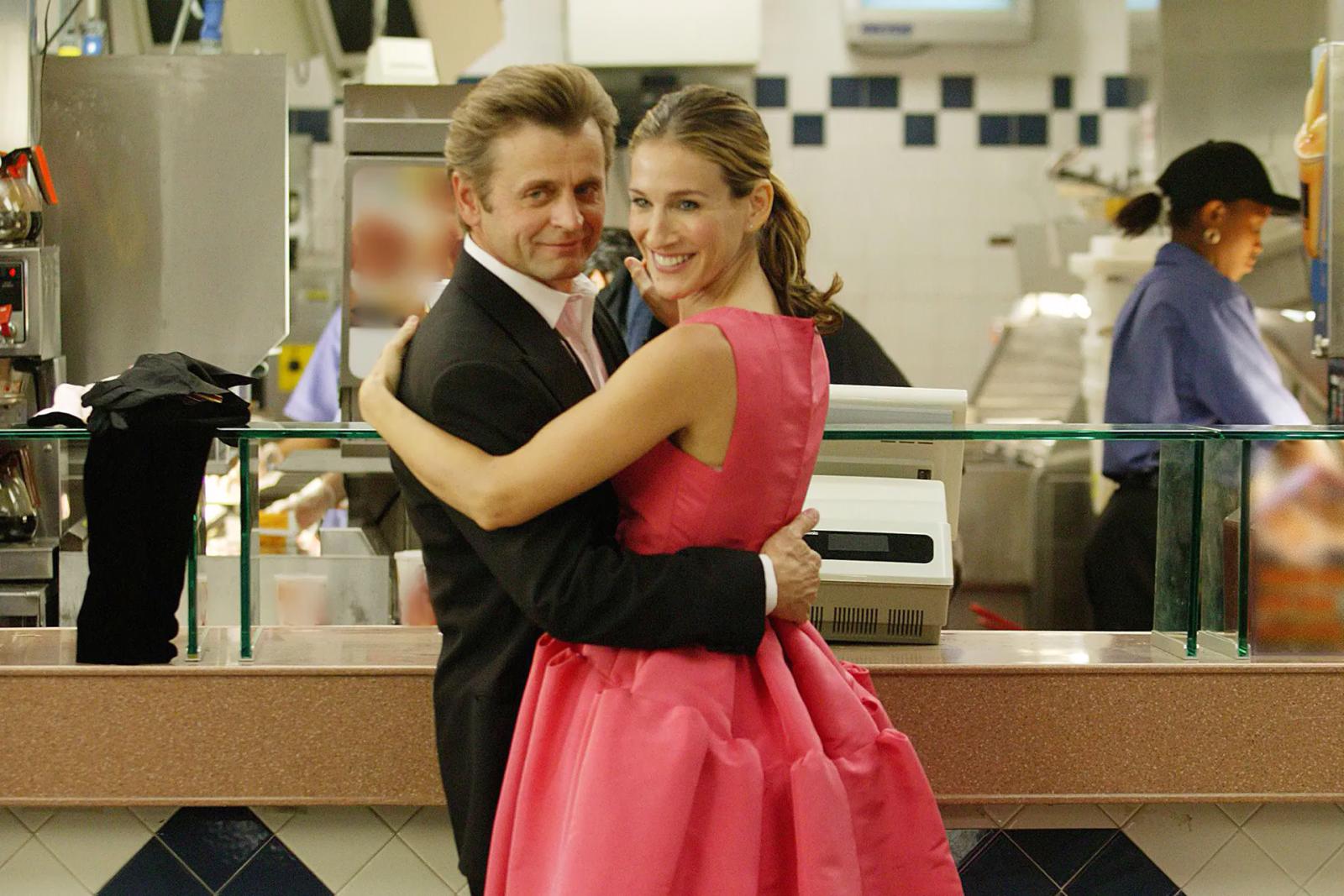 Carrie Bradshaw was surprised when her lover, artist Alexander Petrovsky, claimed that her dream pink dress was made by a friend of his. After accepting the gift, Sarah Jessica Parker's character agreed to wear it to the opera... but couldn't! She made it look like she fainted, saying that all this romance was too much for an American girl. So she went to McDonald's with her Russian sweetheart.