The fans of the historical fiction-romance series are eagerly anticipating the opportunity to hear some of the memorable quotes from the books brought to life on the show.
In 2020, Shonda Rhimes and Netflix struck a gold mine by adapting Julia Quinn's bestselling book series into a television show. Fans instantly fell in love with the alternative version of Regency-era England, eagerly following the love lives of young aristocrats.
With two seasons already out and a third on the way, fans are already debating which of their favourite romantic quotes might make it to the screen, with the top 5 favourites being the most frequently cited.
"I love you," he said, his voice low and fervent." I love you with everything I am, everything I've been, and everything I hope to be. I love you with my past, and I love you for my future."He bent forward and kissed her, once, softly, on the lips." I love you for the children we'll have, and for the years we'll have together. I love you for every one of my smiles, and even more, for every one of your smiles."
Colin's big declaration of his love for Penelope would be perfect for season three, which centres on their relationship. Many fans hope that Netflix doesn't ruin it by editing or making it shorter, as the intensity of Colin's feelings for Penelope is captured perfectly in Quinn's original text.
"Where are we?" Penelope asked, looking around. Colin shrugged. "I don't know. It seemed as good a place as any." "Are you going to tell me what's going on?" "No, first, I'm going to kiss you."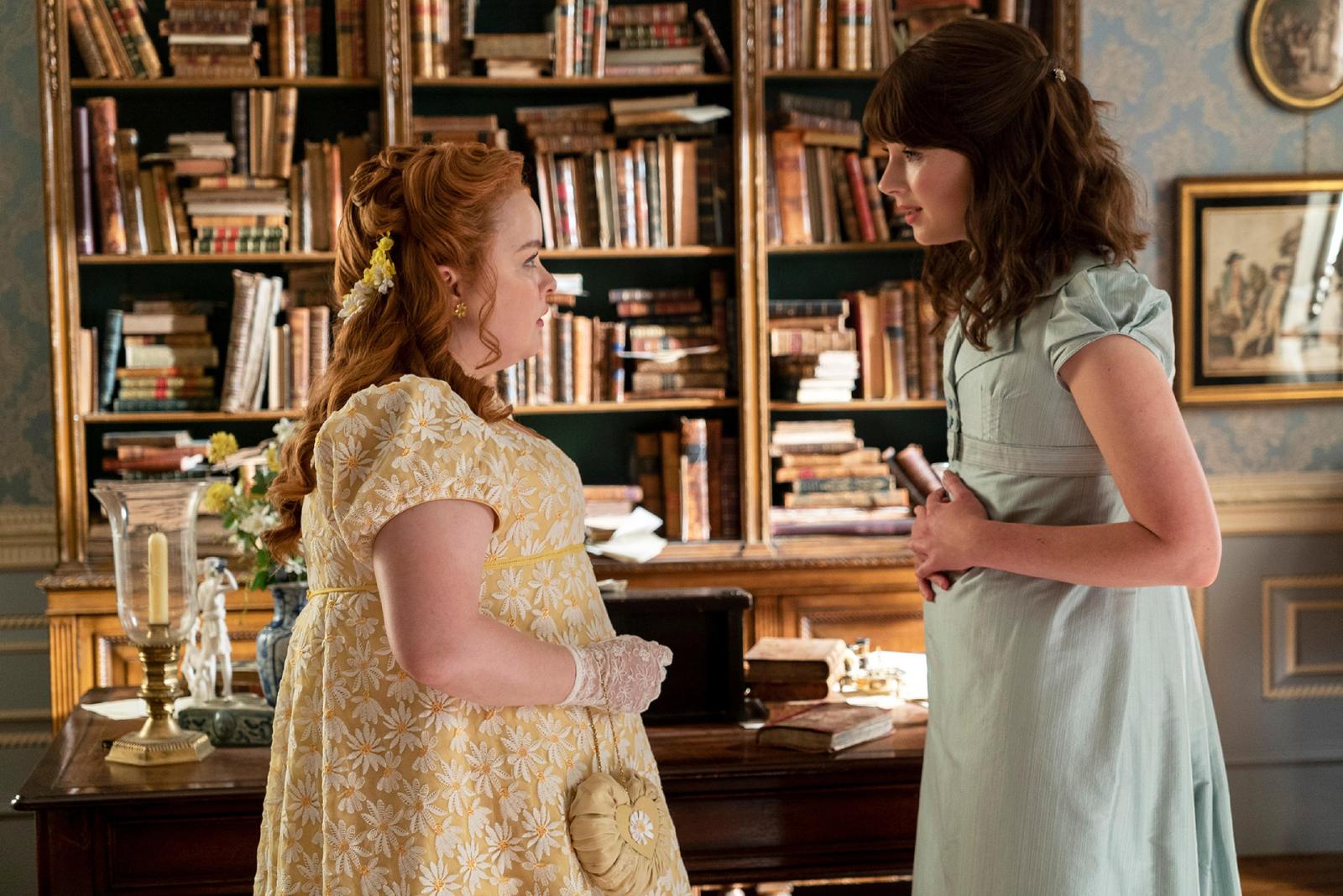 Fans expect to see this dramatic yet tender moment between the two lovers in the upcoming season. Colin's determination to make Penelope happy is perfectly expressed in his last sentence, and people are looking forward to seeing it taken to a whole new level by Nicola Coughlan and Luke Newton's brilliant acting.
"Do I look a mess?" she asked. He nodded. "But you're my mess."
This quick exchange between Colin and Penelope is witty and affectionate, and fans can't wait to see the emotion on the actors' faces as they say the lines in the series. Not only does the quote sound refreshing after all those perfect romantic stories, but it also feels authentic in Colin and Penelope's relationship, seeing how they are both widely regarded as some of the most iconic and witty characters in Bridgerton.
"I think I have to kiss you. It's rather like breathing. One doesn't have much choice in the matter," Benedict said.
Benedict's super romantic line to Sophie in the book might only appear in the fourth season, but fans are willing to wait as long as it takes to hear Luke Thompson utter it. The determination in Benedict's words fits his personality perfectly, and thus, the line should be incorporated into the script as is.
"I can live with you hating me. I just can't live without you," Benedict said.
When Benedict uttered these sad but passionate words to Sophie, they were not in a good place, but that doesn't make this quote any less important than the countless declarations of love that are a dime a dozen in Bridgerton. Benedict doesn't want to lose Sophie, but he is determined to do whatever it takes to keep her happy. No wonder fans love Benedict so much!