Tennis Fans Have a Lot to Say About Zendaya's New Challengers Movie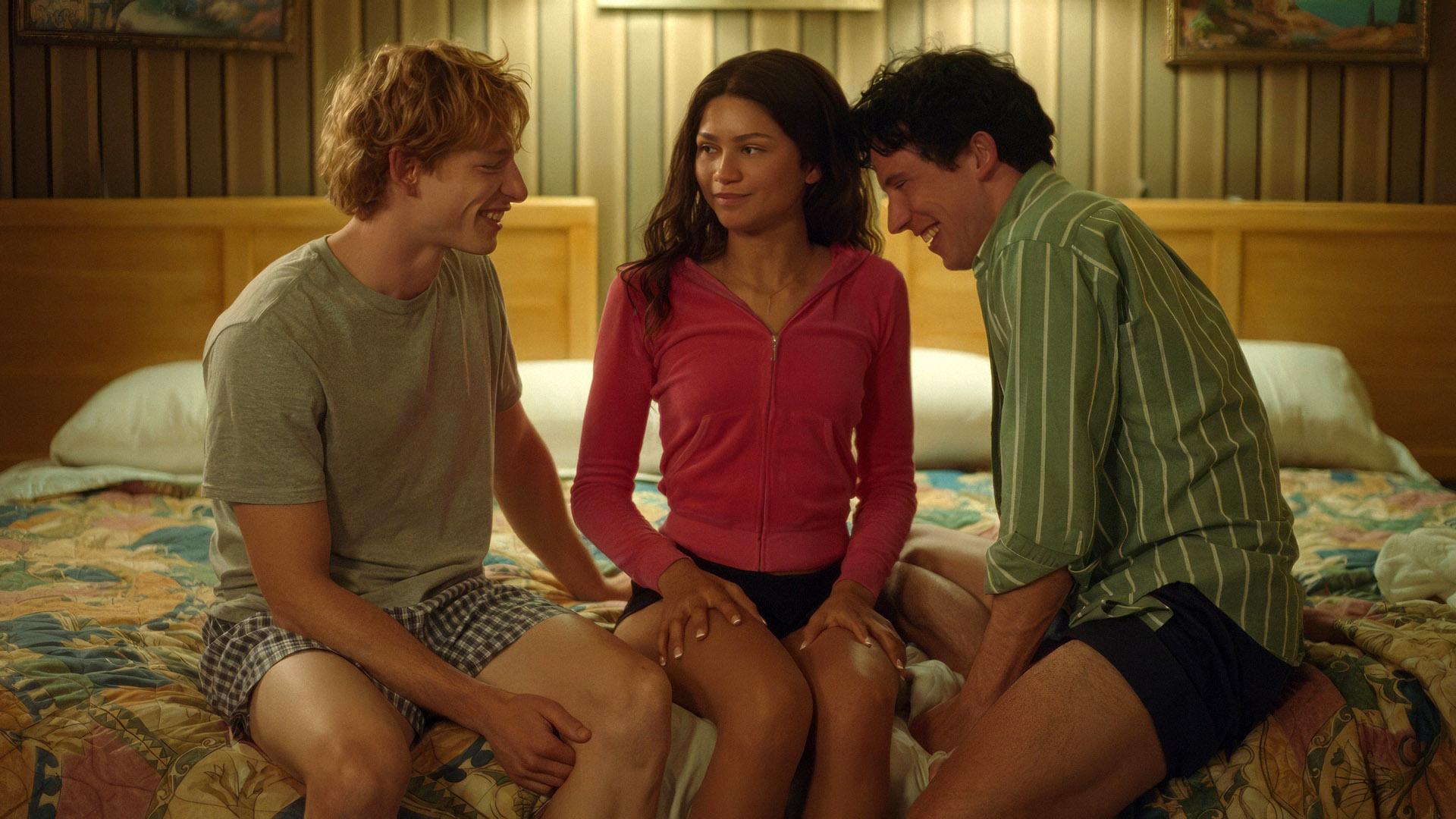 It seems that professional tennis fans are already disappointed with the movie, even though it hasn't even been released yet.
Any new movie starring Zendaya is bound to be a big deal for movie fans, but when you add Italian director Luca Guadagnino to the mix, the film in question can easily become a must-see for all movie lovers.
That's precisely what's happening right now with Challengers, a film set in the competitive world of professional tennis, following Zendaya's promising athlete as she struggles to navigate a complex love triangle. The film recently released its first trailer, and while fans of the actress were excited to see her return to the big screen, the same cannot be said for tennis fans.
During the movie's production, it was revealed that Zendaya and her co-stars took tennis lessons to better portray their characters on screen, leading many fans to believe Zendaya would be doing her own tennis scenes. However, in the trailer, it can be clearly seen that is not the case. That was to be expected, as you can hardly expect a busy actress to spend countless hours trying to reach the level of a professional tennis player. However, some tennis fans took the news a bit too personally.
People began accusing Guadagnino of merely using tennis as a backdrop to showcase teenagers kissing, arguing that it was a huge insult to tennis fans that some of the tennis matches were filmed using CGI. Furthermore, some felt that a tennis player focusing more on her personal life than on the sport was a preposterous premise in the first place.
Naturally, there are plenty of calmer voices out there arguing that Zendaya and Guadagnino could use any setting they want for their movie, and it's rather odd to criticise the film based on just one trailer.
'I am pretty surprised to see the overwhelming negative response. Yes, it is not really relevant to professional tennis, but it's not like the tennis circuit is exactly the typical workplace drama setting,' a fan said.
Additionally, some people defended the director's decision to prioritise the love story over the actual tennis in the movie, noting that it would only improve Challengers.
'People who act like tennis players aren't human beings, too, who have feelings and backstory. If you all want to see tennis games, then watch real life matches,' another fan summed up.
Challengers will open in US theatres on 15 September 2023.
Source: Reddit.