Jason Sudeikis paid a visit to the Star Wars universe as a scout trooper.
The hit Disney+ series set in the Star Wars universe follows Dean Jarin, a lone masked bounty hunter who travels around the galaxy, trying to help those in need. The show's most popular character doesn't wear a mask, though: Grogu has been a real sensation since his first appearance, with millions of people going crazy over the baby Yoda, buying up all the merchandise they can get their hands on and creating thousands of online tributes.
So, fans were shocked when a scout trooper punched Grogu in a season one episode, with many wishing for the Mandalorian to kill the offending trooper.
Imagine how surprised the fans were when the despicable trooper spoke in a voice very similar to that of their favourite feel-good character, Apple TV's Ted Lasso. Well, it wasn't just similar; it was the same voice.
Over on Reddit, people quickly found out that Jason Sudeikis did do a cameo as the evil trooper in one episode.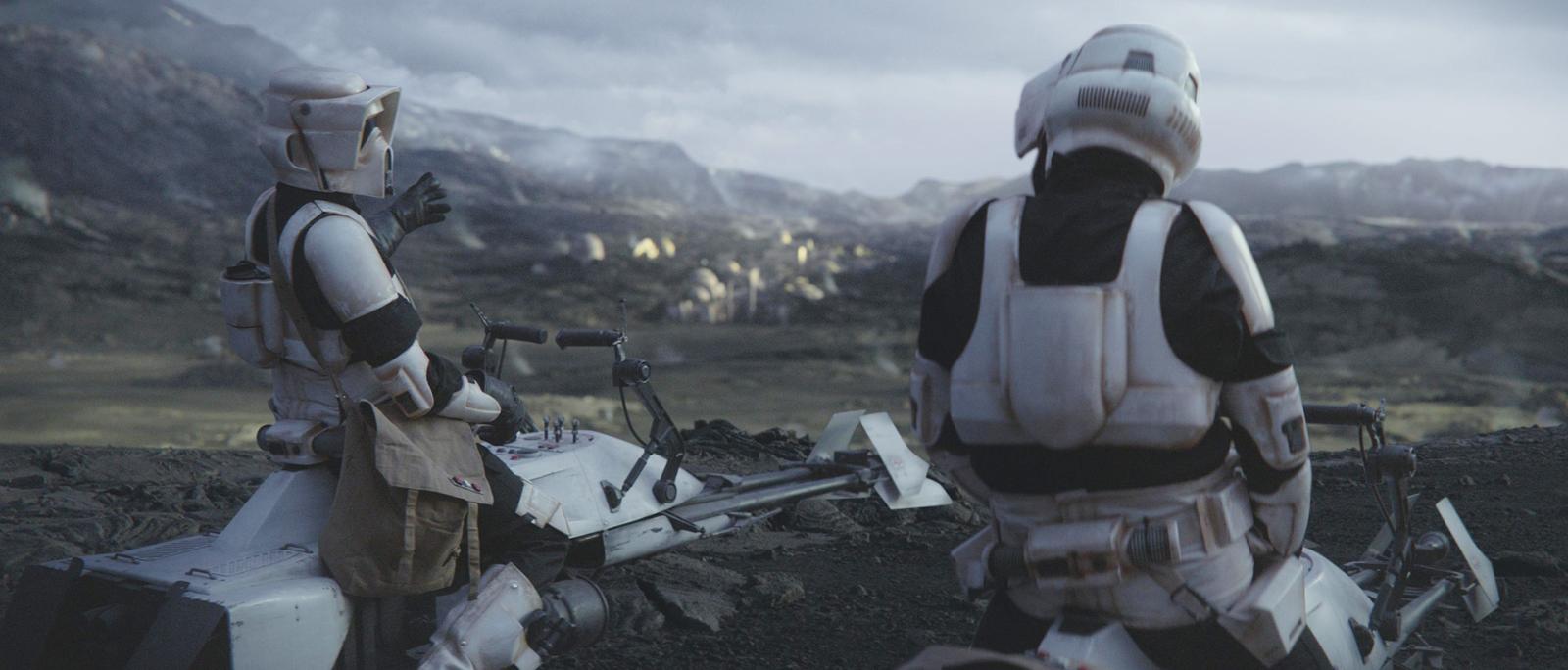 Apparently, the producers wanted to prank the fans by getting an actor who plays one of the most beloved characters in TV history to play a total douchebag who punches a cute alien child. Talk about ripping apart stereotypes.
While we can only hear Ted Lasso's voice in the series, people quickly started imagining Ted Lasso behind the mask, saying his catchphrase, "Barbecue Sauce", after punching Grogu.
Unfortunately, The Mandalorian is a serious show, so there was no way the producers could have broken the fourth wall in such an in-your-face manner.
What makes the scene even better in terms of irony is that the other trooper is played by another comedian, Adam Pally. His voice is just as recognisable as that of Sudeikis, so fans had no problem putting a face to the mask. Now that the floodgates have been opened, there is no telling what other famous actors may do cameos in the upcoming third season.