See Prince William's Priceless Reaction to Tom Cruise Looking Smitten with Kate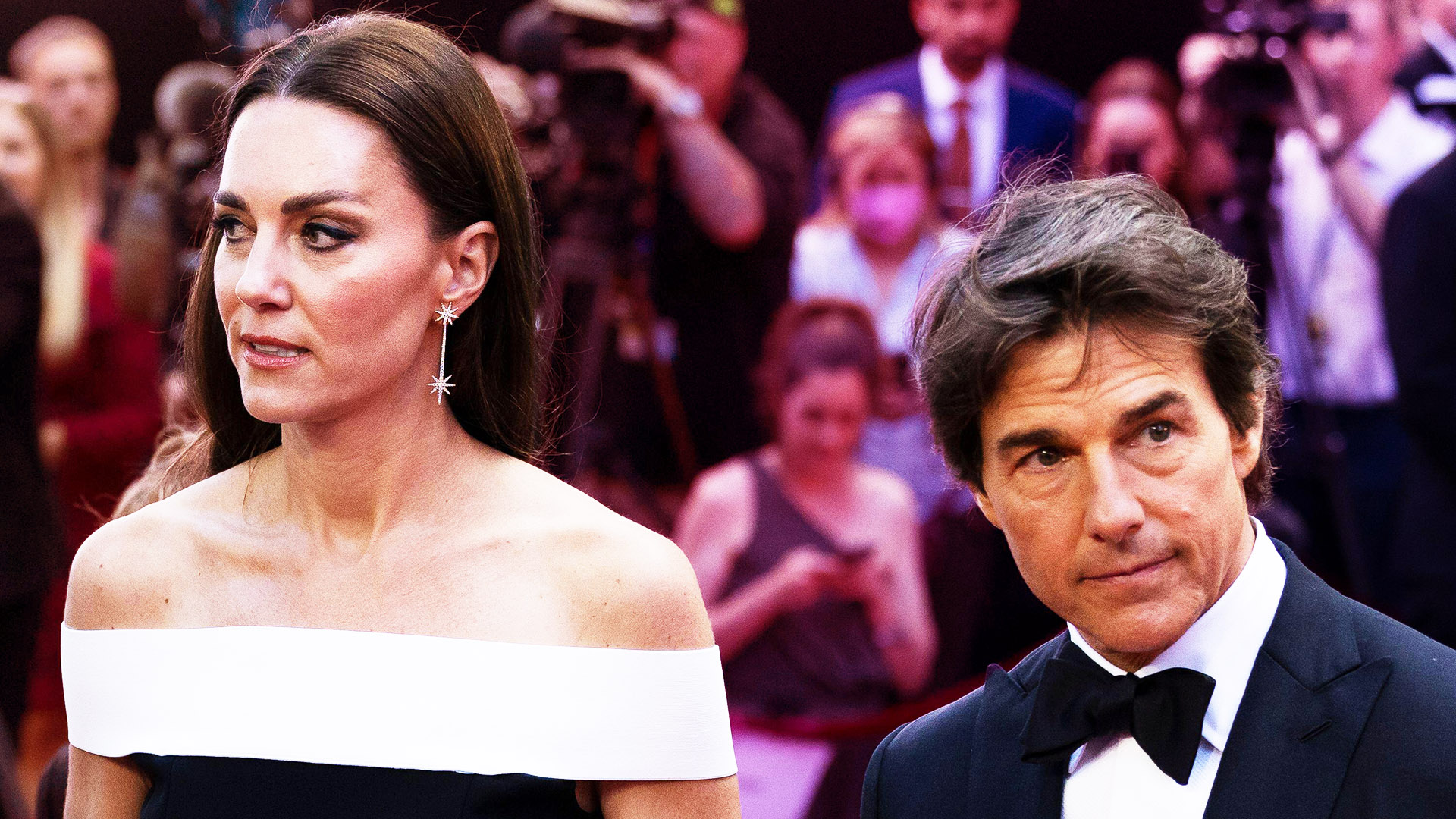 Fans are sure the royal heir struggled to keep his jealousy from spilling out.
The British royal family is notoriously bound by so many rituals and protocols that it is almost impossible for most people to meet them. Well, Tom Cruise is certainly no ordinary man, so seeing him walk the red carpet at the royal screening of Top Gun: Maverick next to the Prince and Princess of Wales didn't make too many people lose their heads.
Nearly a year later, however, fans began to wonder if Cruise's behavior toward Kate Middleton had been questionable.
During the red carpet walk, Cruise held the Princess' hand to help her up the stairs while her husband simply walked alongside her. While this gesture may seem like Cruise simply being a gentleman, fans immediately spotted some tension between the royal couple, wondering if Prince William was a little jealous of Kate touching the famous movie star.
And to be fair, William's face was a little nervous, to say the least, leading fans to believe that the royal spouses were sure to have a spat after the premiere. As for Cruise, people have also taken him to task, accusing the actor of breaking royal protocol.
However, not all fans share this opinion, noting that Cruise's face was completely devoid of any emotion as he helped Kate up the stairs, proving that he was simply being a gentleman and not flirting with the Princess.
In addition, some people explain William's nervous face by the fact that the Prince simply isn't used to attending movie premieres and was a little tense about the whole affair.
All in all, it looks like the controversy was much ado about nothing, as almost a year has passed since the premiere, and Kate and William's relationship is as strong as ever. The same can't be said for Prince Harry and Meghan Markle, though, as many fans are worried about the couple's future after the Duchess of Sussex announced that she would skip King Charles' coronation this May.