Rosie O'Donnell Wanted to Play This Harry Potter Character So Much, She Offered to Do It For Free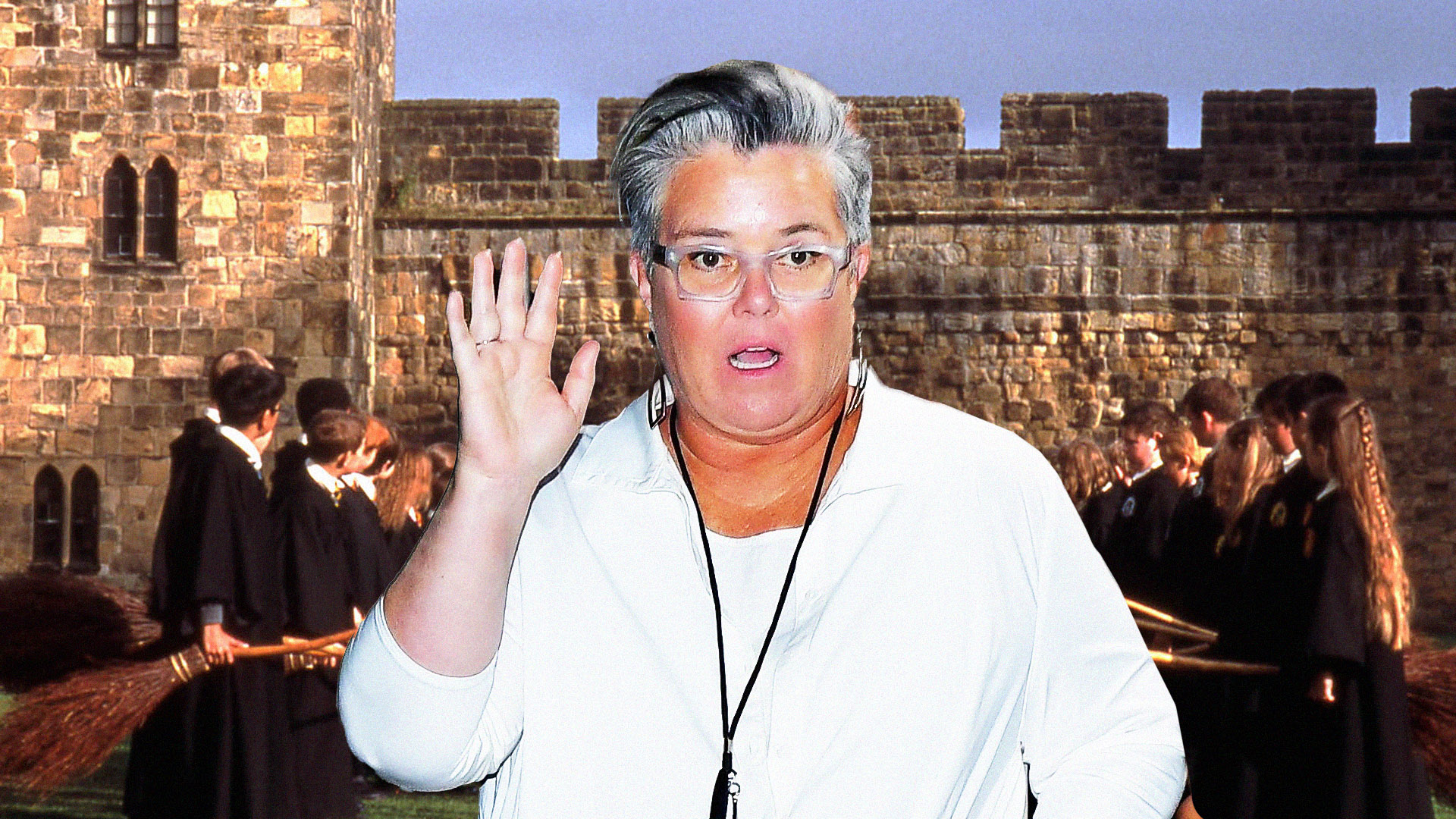 But she ran into the 'no Americans allowed' rule.
The Harry Potter series is in many aspects quintessentially British. Obviously, the British isles is where the events take place, Hogwarts is a distinctly British boarding school, and there are many other aspects of life in Britain that the books reflect through JK Rowling's magical lenses.
So when the movie adaptation was discussed, it wasn't surprising that the author insisted on an all-British cast, arguing that this would preserve her novels' intrinsically British feel — and even the big studio bosses agreed.
Only a few exceptions were made over time, and in general, the 'all-British cast' rule was observed throughout all eight movies. The Fantastic Beasts spin-offs finally dropped it, which was logical because they featured many different characters who traveled widely and weren't necessarily British.
As for the mainline Harry Potter series, it turned out that JK Rowling's rule was rather harsh on a few American actors who desperately wanted to play a part in their beloved series but were rejected because of their nationality.
One example is Rosie O'Donnell, an American actress who played numerous roles in TV and film projects and is best known for hosting The Rosie O'Donnell Show and The View. It turns out O'Donnell wanted to play her favorite character so much, she reportedly offered to do it for free!
Rosie's dream role was that of Molly Weasley, the mother of Ron and the other six Weasleys. Sadly, the actress was turned down just because she wasn't British.
Likewise, Robin Williams wanted to star in the franchise. Here's what the iconic actor said in a 2001 interview: 'There were a couple of parts I would have wanted to play, but there was a ban on American actors [...] Maybe one day. Say if [Harry] goes to Yale and becomes president.'
Now, we're not to say that the cast of Harry Potter wasn't spot-on. Actually, most cast members fit their roles perfectly, and the 'all-British' rule certainly worked, ensuring that the characters' accents, looks, and the overall feel of the movies corresponded to the author's original idea.
However, it's still sad that a few talented actors missed out on the opportunity to take part in the adaptation simply because their nationality wasn't right.
By the way, considering that the Harry Potter books are going to get adapted again as a TV series, perhaps Rosie O'Donnell may still get a chance to star in it — though possibly playing a character older than Molly Weasley, as the actress is now in her early 60s.
Source: Vogue