Don't let her Victoria's Secret past fool you, Rosie Huntington-Whiteley is much more than just a pretty face and a hot body.
An ordinary family
Rosie was born in Plymouth, England in a family that has nothing to do with show business. Her father worked in real estate, and her mother was a fitness instructor. The girl is the eldest child in the family. She also has a brother Toby and a sister Florence. It is known that the model's paternal great-great-grandfather carried the title of baronet.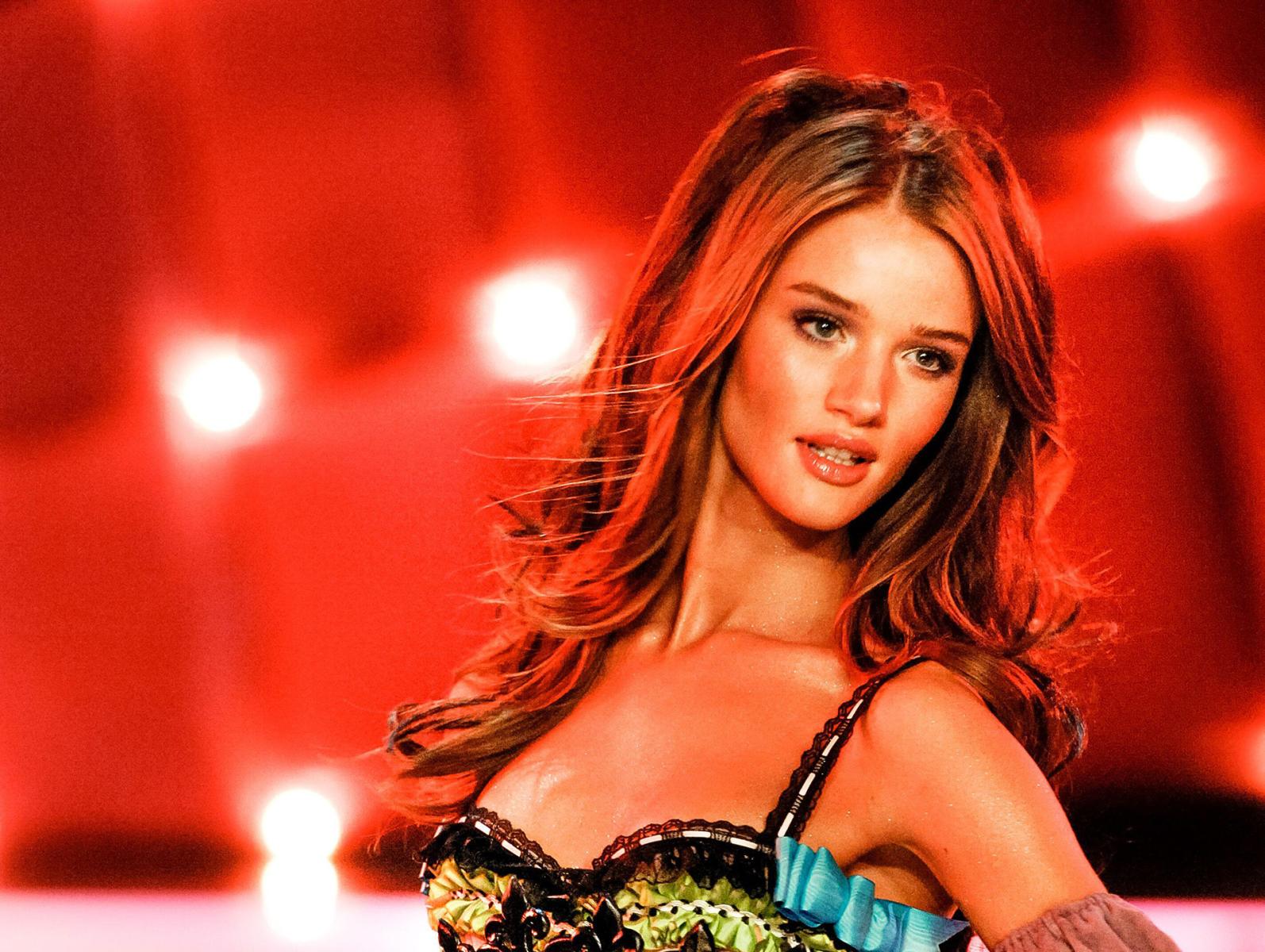 Bullying at school
Surprisingly, no one noticed the beauty of young Rosie. On the contrary, her peers constantly bullied her, criticizing her appearance.
Most often they laughed at her height, small breasts and full lips. If only they had known that in a few years all this would become the model's calling card.
An imperfect smile
Today everything is fine, but when Huntington-Whiteley was young she was embarrassed to smile because she wore braces.
The first step
At 16 Rosie decided to find a job and sent an application to the modeling agency Profile. However, she was not planning to become a model, since she applied for a position of a public relations specialist.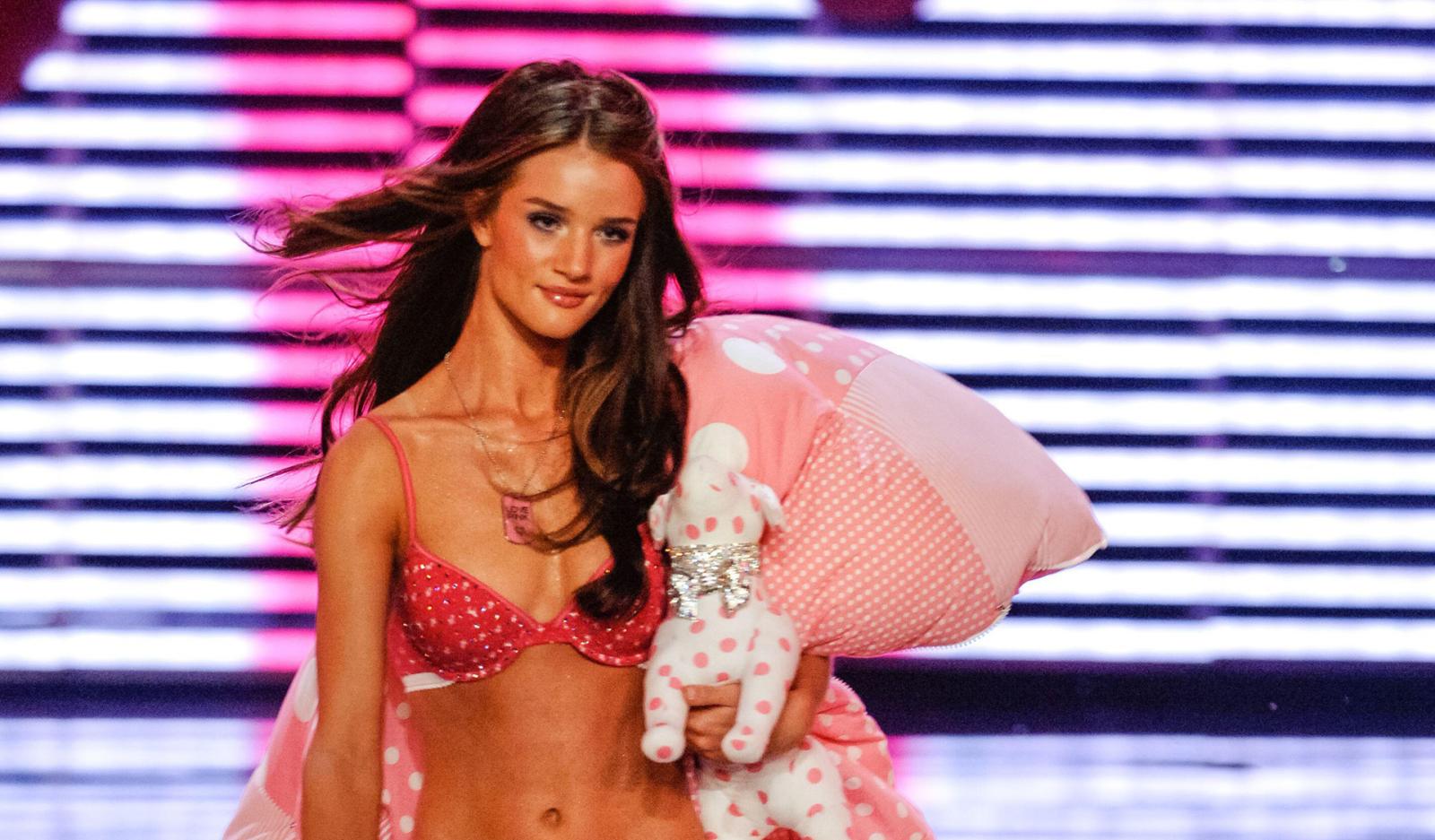 However, the management offered her a chance to try her hand at modeling, and Rosie accepted.
Debut
Young Huntington-Whiteley starred in a promotion for the famous jeans brand Levi's that signified the start of her career.
Success
In 2004, the model walked the runway at New York Fashion Week.
Her performance was so great that soon her photos were printed in famous magazines such as Elle Girl and Vogue Teen.

First earnings
By the way, Rosie made a great present to herself when spent her first money that she made on a Ford Ka car.
The first British model in Victoria's Secret
In 2006, Huntington-Whiteley began to work with the famous lingerie brand, and two years later she joined the ranks of Angels. She became the first British model, who was the face of the brand.
Acting career
In 2010 Rosie started her acting career with one of the leading roles in the movie Transformers: Dark of the Moon. She was cast to replace Megan Fox, who then had a fight with the director. However, the audience was not satisfied with her acting and demanded Megan's return. Besides, they did not like Rosie's British accent.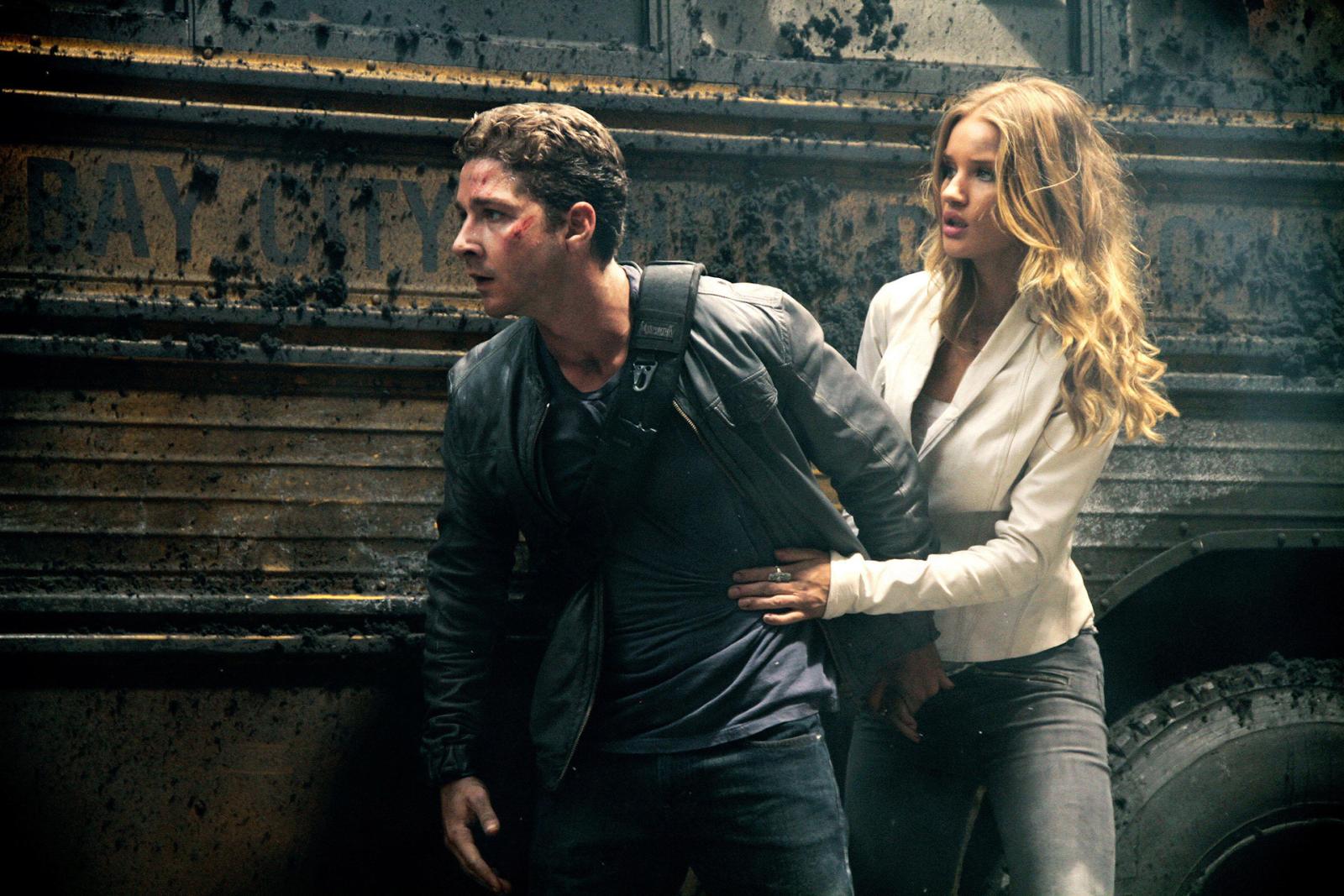 Despite this, she did not give up and five years later appeared in the movie Mad Max: Fury Road, where she played Angharad, the wife of the ruler of Citadel, Immortan Joe.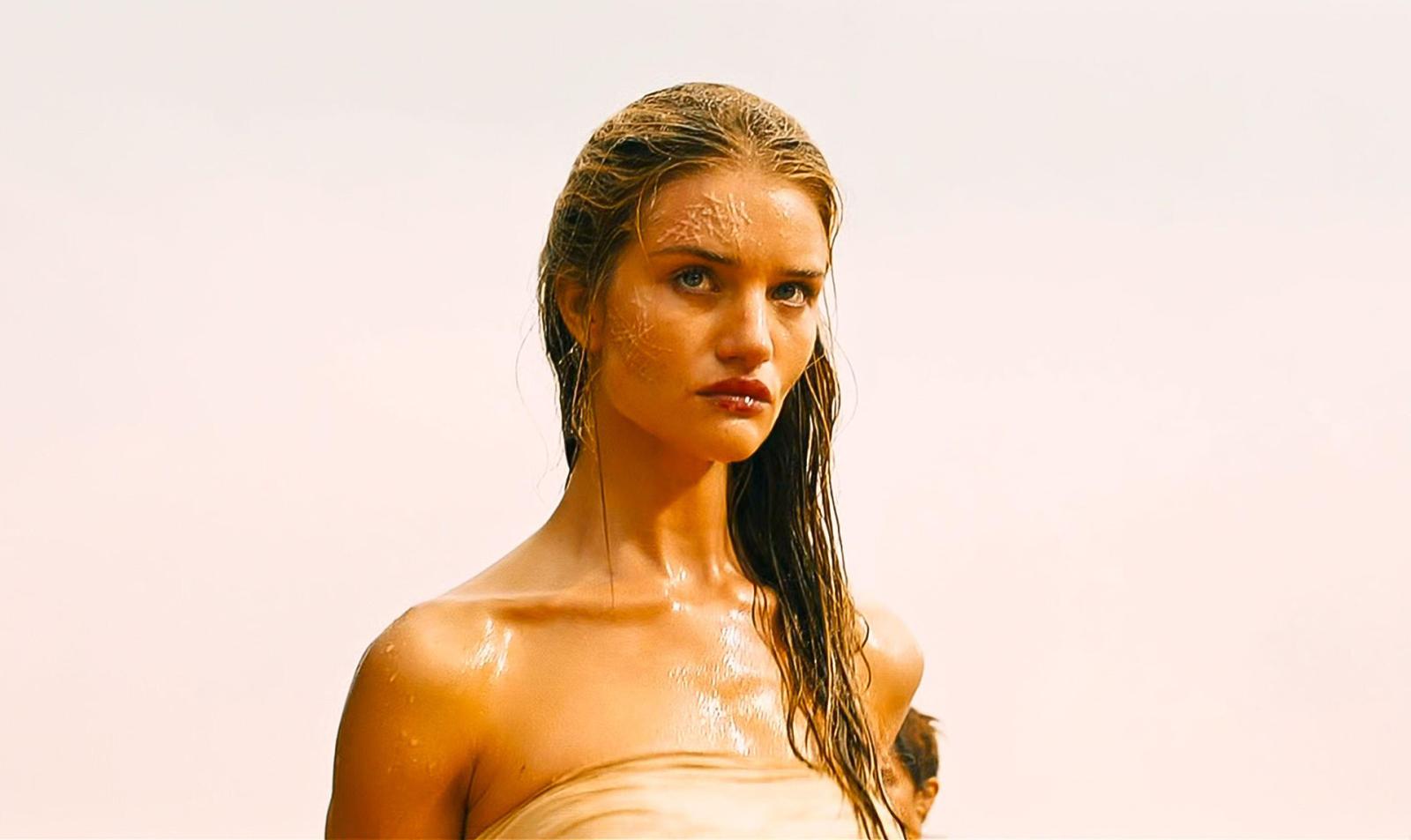 If not a model, then what?
The star admitted that if she had not pursued a modeling career, which she never dreamed of, she would have become an interior designer.
Junk food lover
Rosie loves to eat bread, pasta, French fries, pastry and sweets. And all that while keeping such a body. The model is actively engaged in sports, she especially loves cardio workouts.
Favorite makeup
In everyday life, Huntington-Whiteley does not like bright makeup. She doesn't leave the house without putting on brown mascara, light eyeshadow and applying bronzing powder on her cheekbones.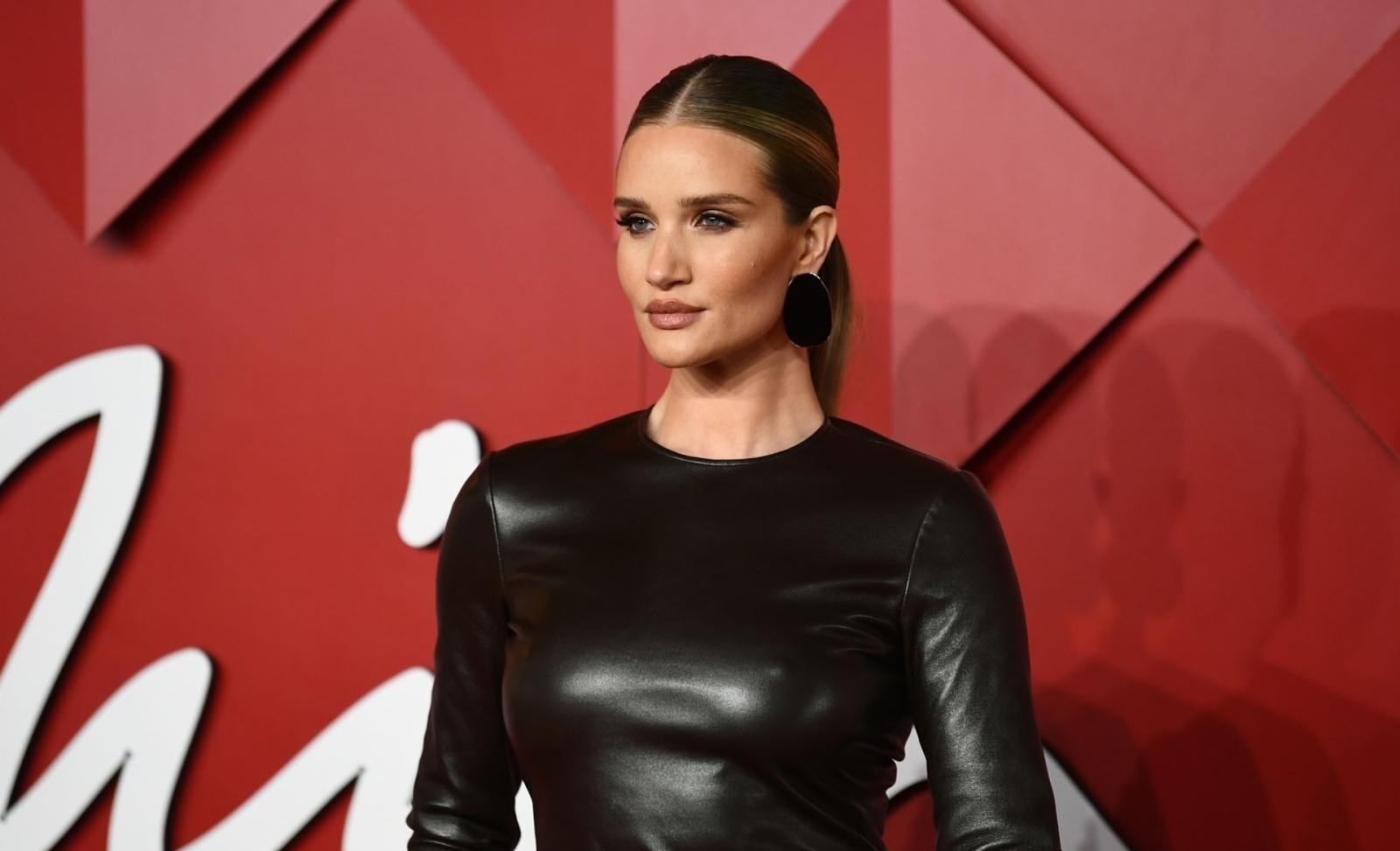 Accessory Fanatic
In an interview with Marie Claire, the model admitted that she is a fan of accessories, especially various bags and sunglasses. And that makes sense since she prefers basic clothes and elegant simplicity. The model claims that she does not particularly follow any trends and often chooses things that will lose their relevance in a couple of months and later wears it for several seasons in a row. Rosie says that accessories help to make her look brighter and fresher and it is an unlimited space for experimentation.
First love
At the age of 20, Rosie began dating Tyrone Wood, the son of the guitarist of The Rolling Stones (her favorite band). The young people dated for two years.
First big love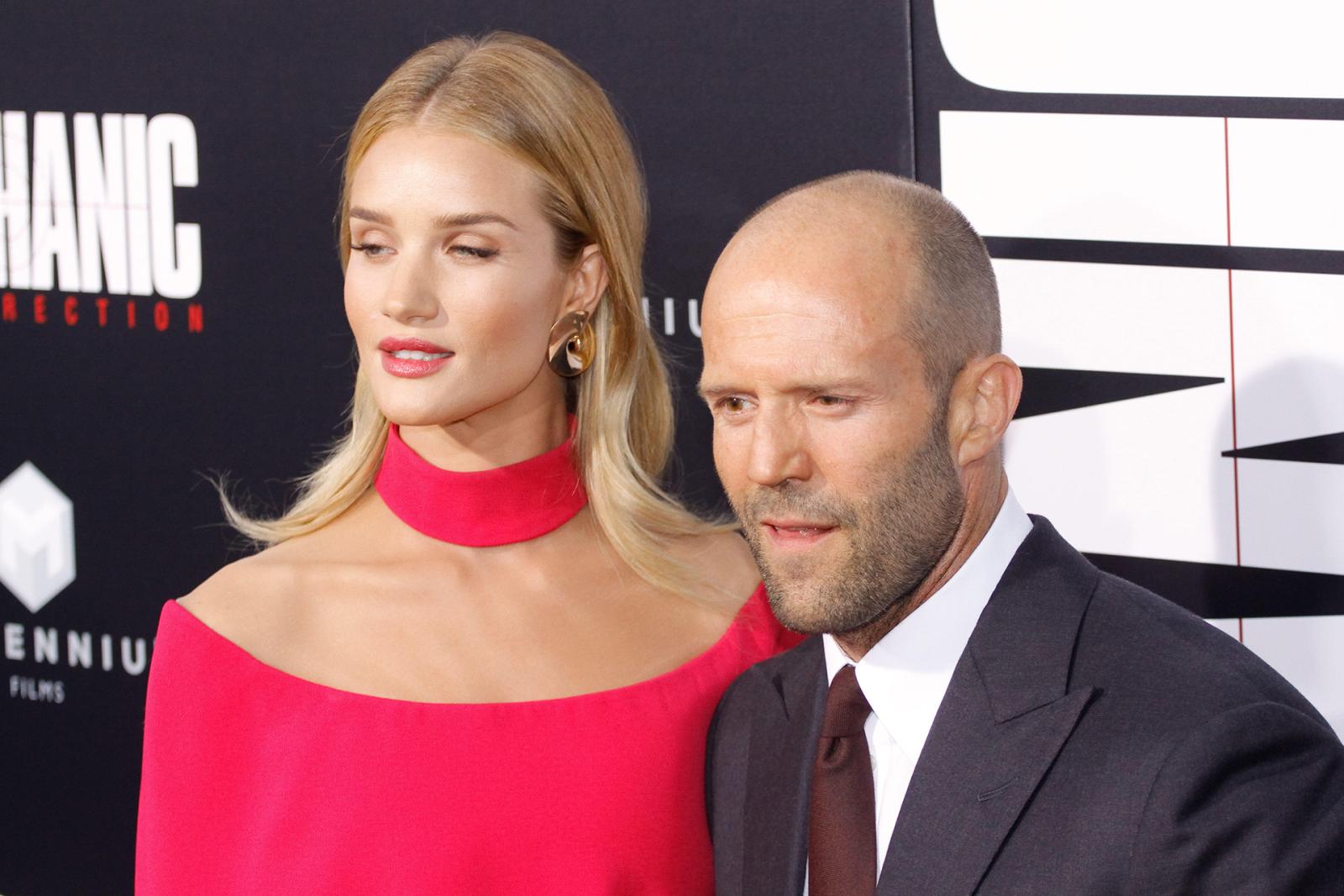 In 2010, at the music festival Coachella, the model met actor Jason Statham, who is 20 years older than her. The lovers did not want to disclose their relationship, but later in one of the interviews admitted that it was love at first sight.
The couple had a son, Jack Oscar, in 2017 and a daughter, Isabella, in February 2022. Rosie and Jason have been engaged for a long time, but they are in no hurry to get married just yet.
Positive thinking
Today Rosie is a successful model and a designer, and also a happy mother, a loving and beloved woman. She admits that she always thinks positively and it is one of the secrets of her success.
From childhood, the model believed that her career would be successful and that she would have a very happy personal life. Rosie says that she is grateful for everything that happened to her, and claims that it all came true because the model never doubted that she deserved it.