Raid your closet: some items you thought were out of style but are making a comeback.
Windbreaker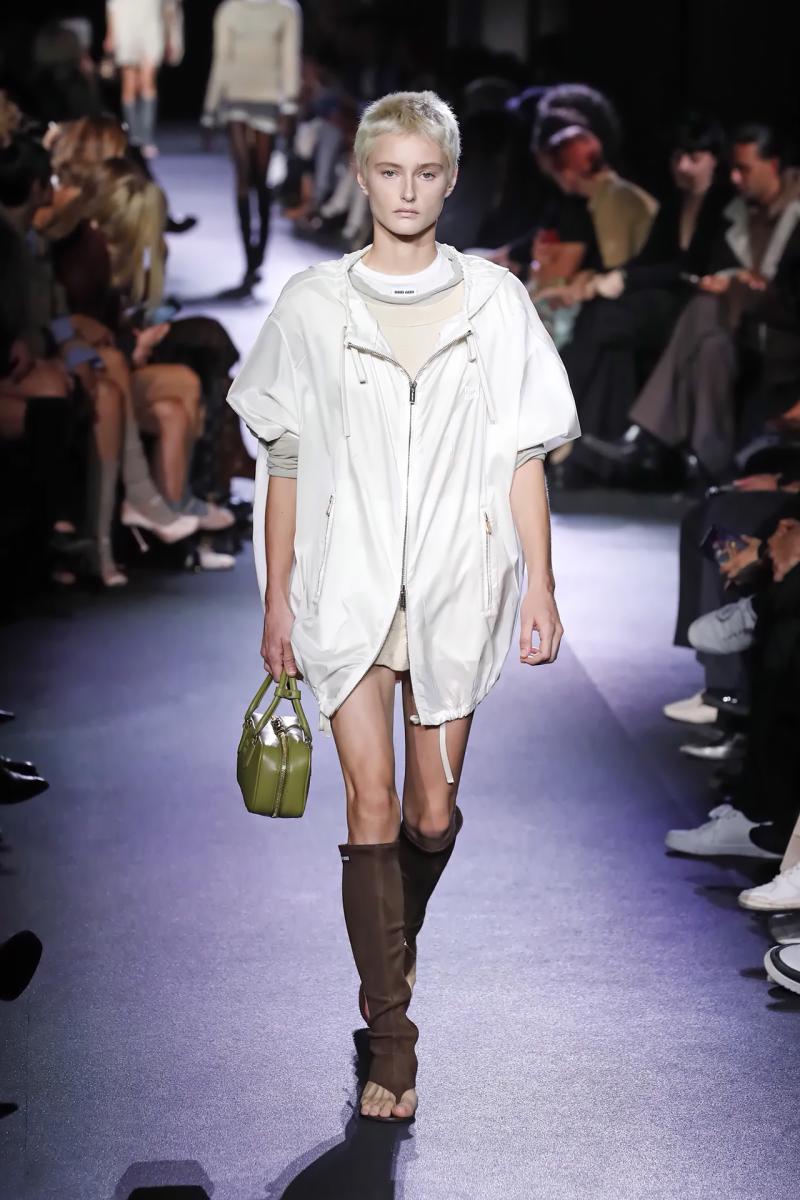 The windbreaker is one of the most comfortable pieces of outdoor clothing. But for some time we forgot about it and replaced this practical thing with universal trench coats. However, according to Miu Miu's forecasts, comfortable sports jackets will be in fashion next year instead of the familiar beige trench coats.
And not even in a retro version, but monochrome with pockets and metal closures – just like we wore it in the 2010s. The windbreaker goes perfectly with basic knit minis, and the most determined fashionistas can experiment with a classic suit and an elongated version of this jacket.
Fringe bag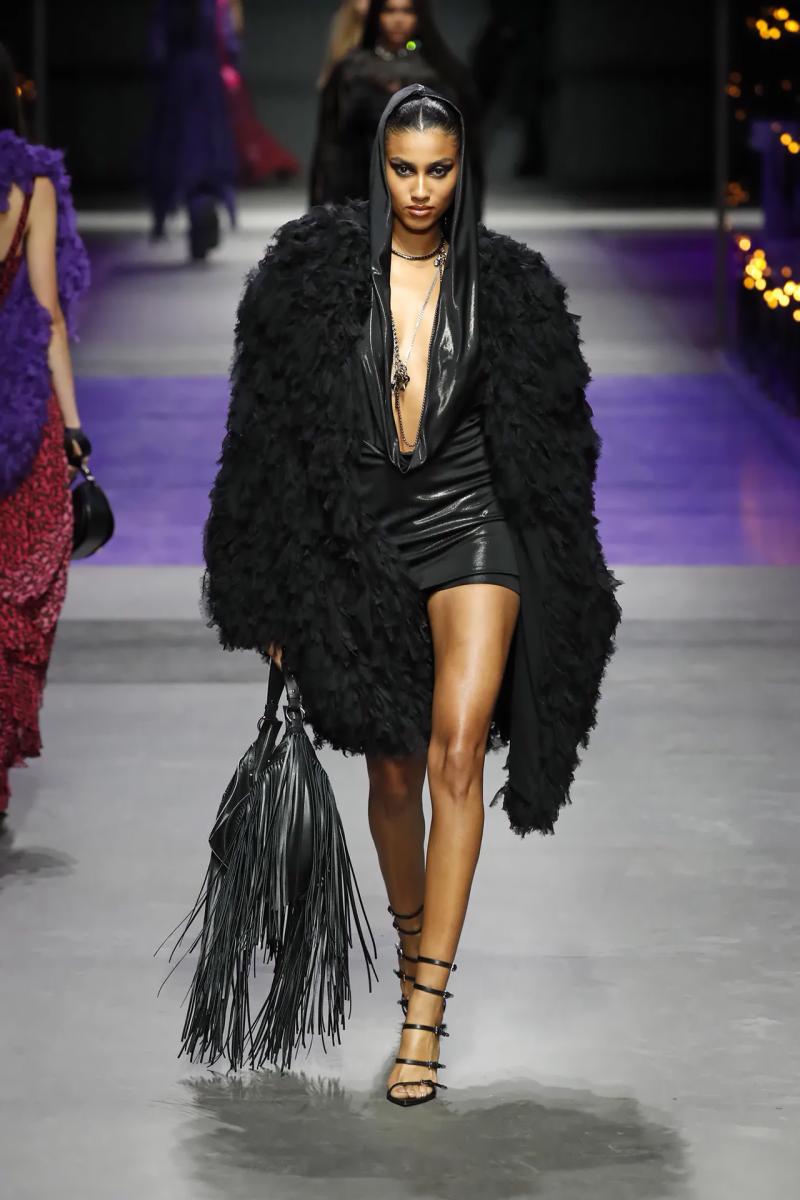 If a few seasons ago we preferred plain bags, now it's time to look out for hippie-era fringed styles. If you're a fan of bold looks, then stylization in the spirit of Versace is what you need! A leather jacket or a voluminous trendy fur coat will be the perfect choice for this fashion accessory.
But if you opt for minimalism, there is a solution as well – the bag will add an accent to the familiar duo of casual jeans and monochrome sweater.
High socks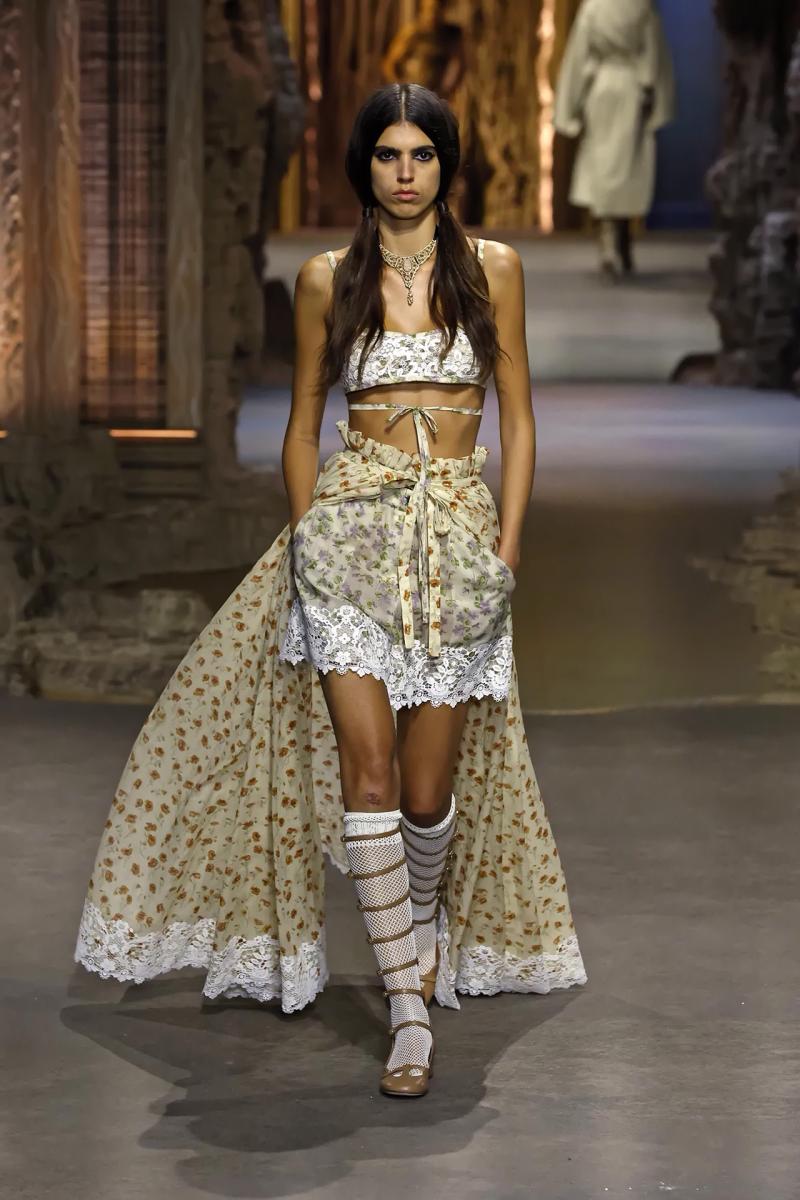 High socks burst onto the fashion scene in the 1960s, knocking on the doors of fashionistas almost every season. The popularity of this accessory peaked in the 2010s, but after that, high socks quickly became an anti-trend. Next year, however, you should think about buying a pair again – Dior, for example, has already shown which styles to look out for.
Nylon socks in the color of shoes – a sensational hit and a new love of fashion enthusiasts around the world. It won't be a mistake even if you choose a knitted pair in monochrome style. High socks with prints or models made of different density nylon are better to avoid though.
Sequin shirt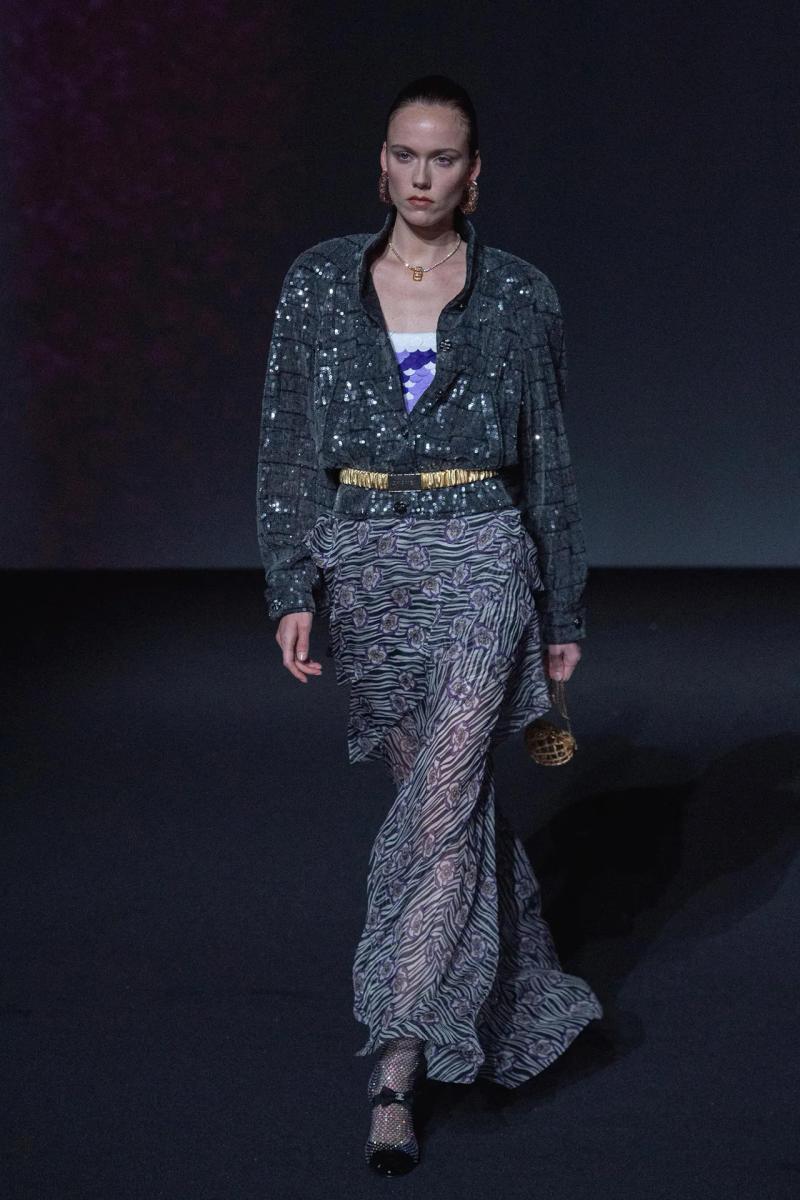 If we say that the first wave of love for sequins and sequined patches came in the XVI century (and Indian girls decorated saris with shiny elements even earlier), then nothing comes to mind of an ordinary person. Sequins really exploded the fashion scene in the 2000s – all thanks to Britney Spears and Paris Hilton.
We all respect sequins, but more often we choose skirts and tops with such decoration. Now it's time for shirts – take a look at Chanel's spring-summer collection.
The main thing is to use such a shirt correctly. Simple and concise styles are what works best with such a piece of clothing. If you want to tone it down a bit for your everyday looks, just wear a jacket on top.
Sheer turtlenecks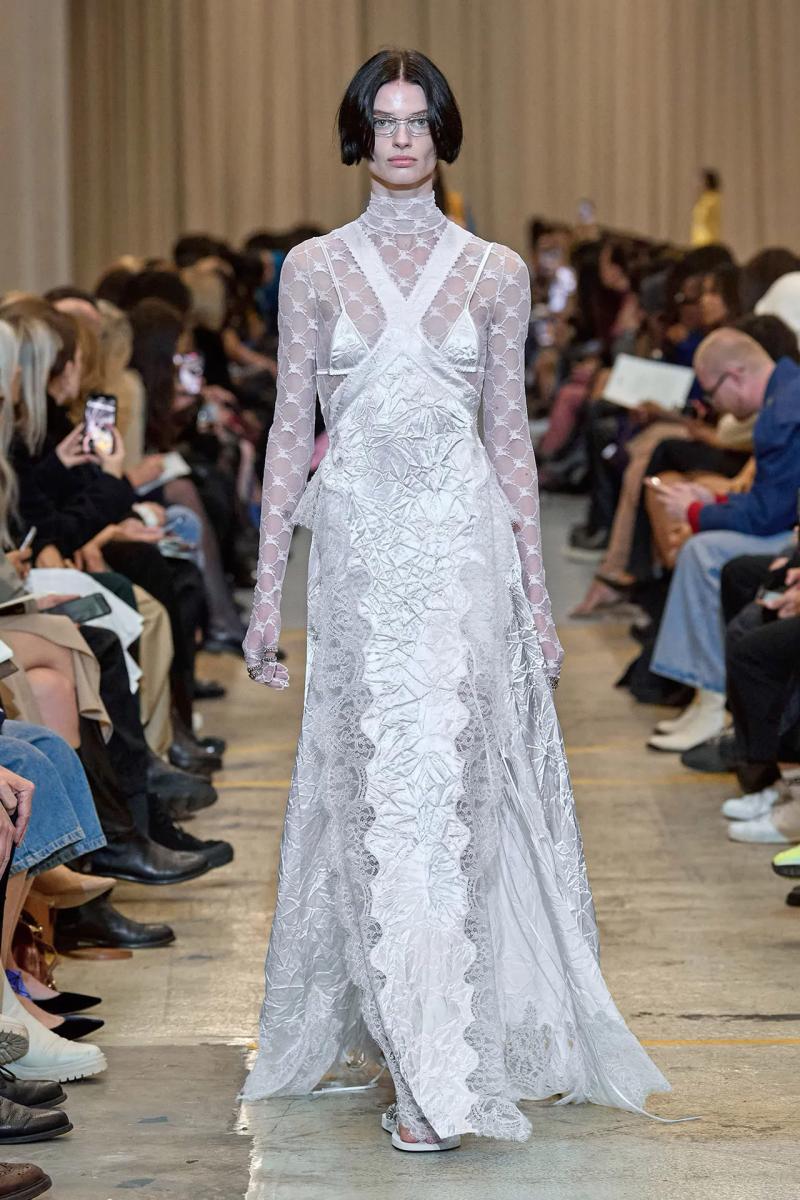 The turtleneck is a universal thing, so designers are always thinking about how to experiment with it in interesting ways. In the 2010s, sheer turtlenecks became a new fashion trend, but it didn't last for too long. Well, now this item is taking revenge.
With or without patterns, with glove sleeves or slits – any style will do. Wear them as an independent element of your wardrobe, together with a lingerie dress or a fashionable jacket.
Jabot blouse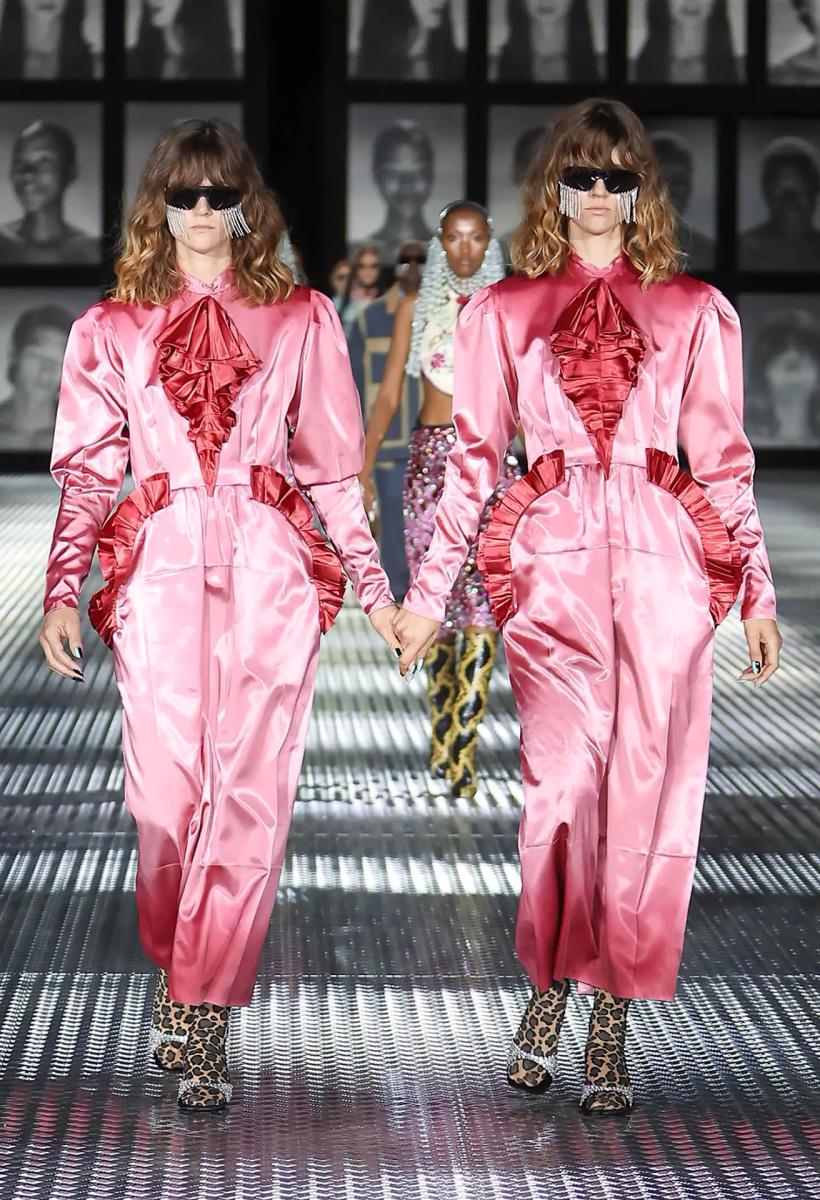 A blouse with a jabot was one of the most popular items of the last decade, but then it disappeared from the fashion scene altogether. Now designers have decided that it is time to revive the forgotten trend. Though in a modern interpretation, of course. Now the jabot is not made of tulle and lace, but of fashionable satin.
This blouse will transform even a basic outfit with classic pants into something fashionable.
Lace tights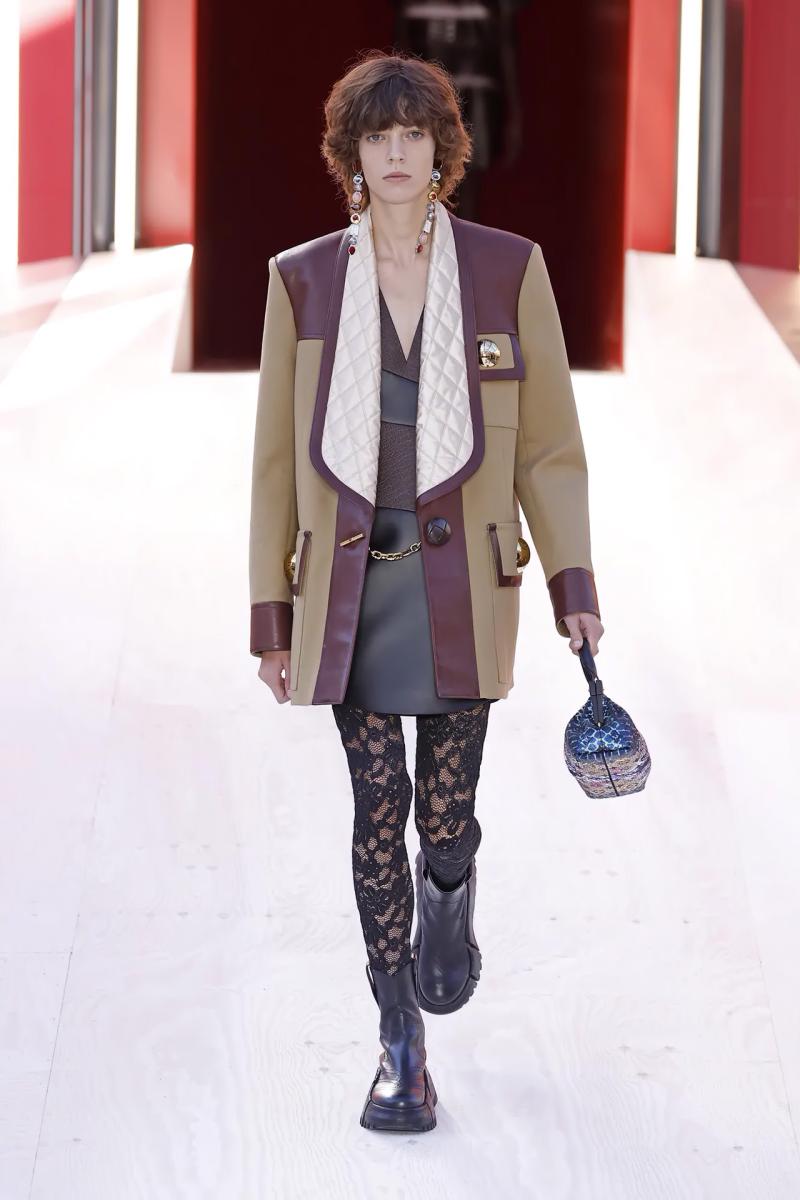 We already introduced the laconic patterned tights into our outfits, but now we can go even further. Lace tights are back in fashion! Yep, the same lace tights that everyone wanted to forget forever.
But be very careful. Don't mix it with denim minis, open dresses and corsets, so as not to look too vulgar.