Red, White & Royal Blue is the Perfect Gay Rom-Com You're Missing Out On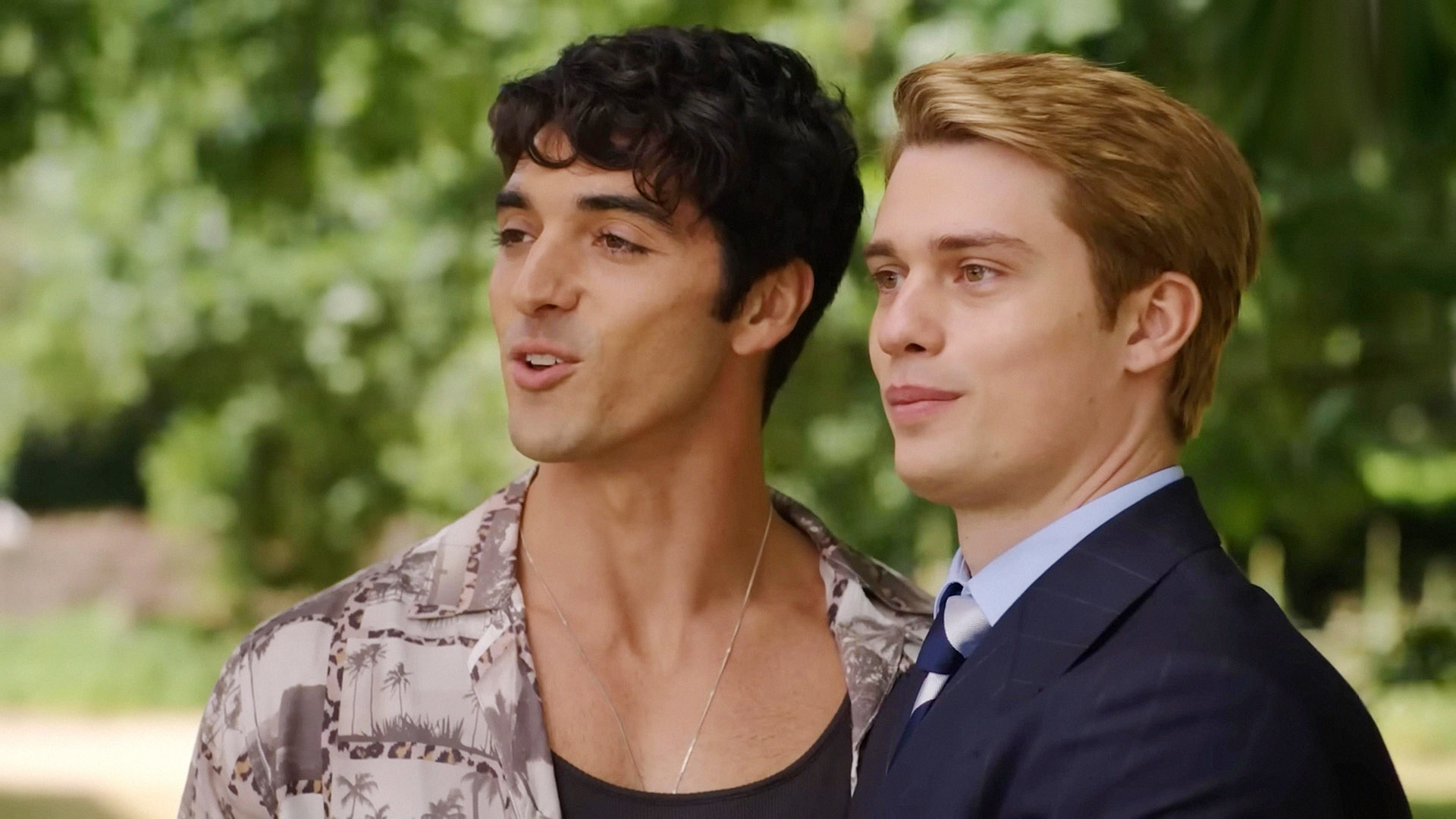 It looks like Heartstopper might have a new competitor to worry about.
Back in 2022, the whole world went crazy for Heartstopper, an irresistibly compelling and humorous LGBTQ+ romance series, and Amazon Prime didn't waste a second to capitalise on the show's success, snatching up the rights to adapt Casey McQuiston's novel, Red, White & Royal Blue, into a feature film.
The story of the U.S. president's son falling in love with a British prince became a bestseller the moment it hit the shelves, so it was a logical move for the streaming giant to go all in on the project: the LGBTQ+ bandwagon was taking off, so Amazin Prime's executives knew they had to jump on it pronto, or they might run the risk of being left hopelessly behind.
Now that Red, White & Royal Blue has finally premiered on the platform, it's clear that the film is one of the most compelling and funny LGBTQ+ romantic comedies the world has seen in years. Rather than redefining gay representation, director Matthew Lopez has crafted an irresistibly charming motion picture that proves supporting gay rights doesn't always require breaking new ground creatively.
The project has definitely benefited from a great script and Lopez's steady direction, but the biggest reason Red, White & Royal Blue works so well is the acting, especially by Taylor Zakhar Perez and Nicholas Galitzine, who play the lead roles in the film. Their on-screen chemistry elevates the film, authentically portraying the exhilaration of newfound love and acceptance.
The supporting performances are also great, with Uma Thurman as President Ellen Claremont and Stephen Fry as King James III delivering particularly memorable character portrayals. While neither offers a radically new approach to their roles, their evident enjoyment is contagious, adding an extra layer of charm to the film.
While fans of intricate character development might find Red, White & Royal Blue a tad boring, it's worth noting that the film wasn't designed to be a profound exploration of the human condition. Instead, it aims primarily to entertain.
If you're looking for a fresh spin on the romantic comedy genre, Red, White & Royal Blue might just hit the spot for you!