Our Fave Bridgerton Star Gets Down and Dirty in Netflix's New Thriller: Watch Trailer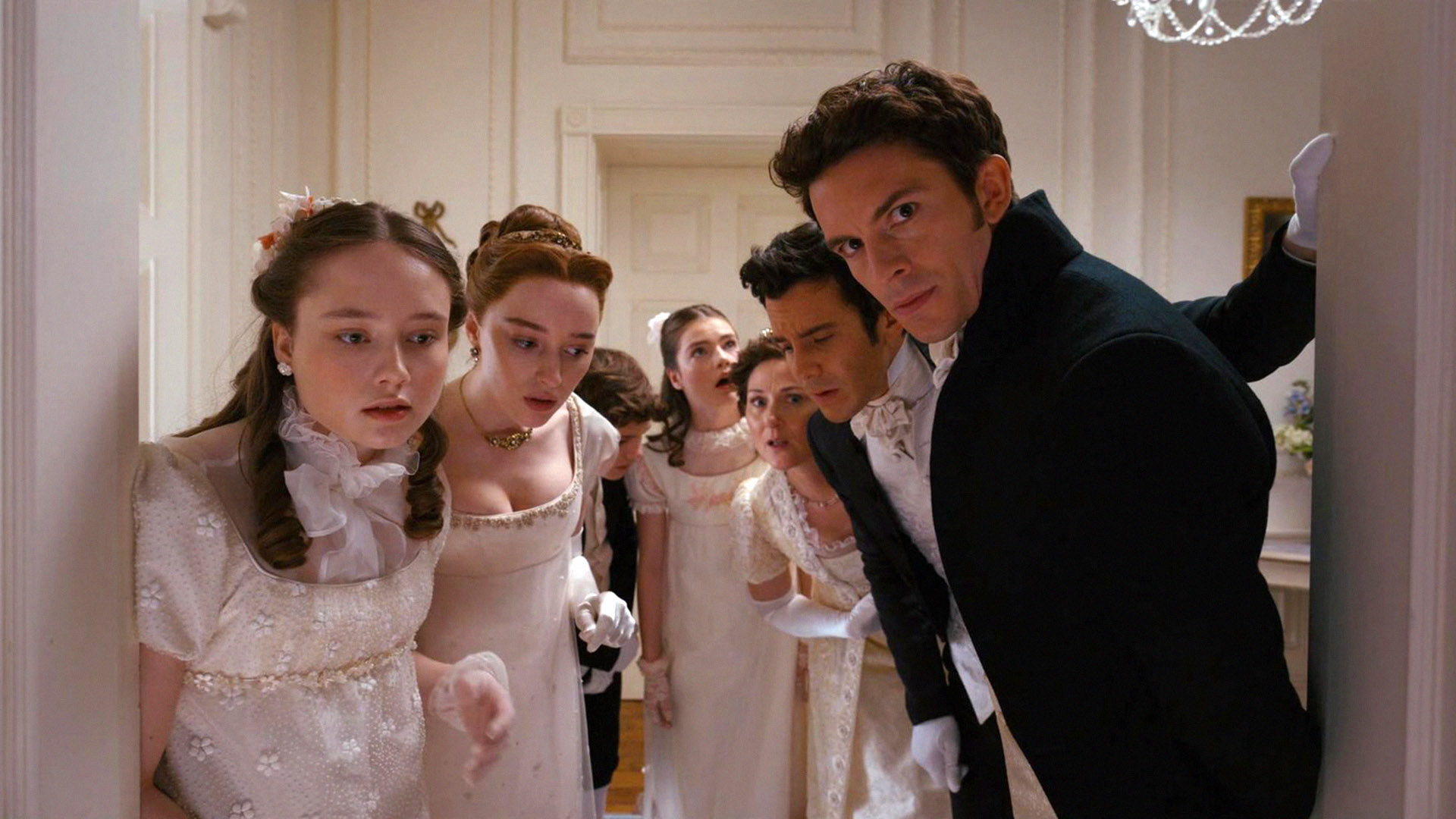 The star is ready for the spotlight.
While two of Bridgerton's biggest stars, Regé-Jean Page and Phoebe Dynevor, received a huge boost in popularity after starring in the first season of Shonda Rhimes' series, neither actor has managed to establish themselves as a true A-lister after leaving the project.
Page has scored a couple of hits with his supporting roles in The Gray Man and Dungeons & Dragons: Honor Among Thieves, but he's yet to take on a lead role in a major project. In her turn, Dynevor has been more lucky, landing a starring role in Netflix's new thriller Fair Play.
The upcoming film will focus on a young couple, played by Dynevor and Oppenheimer's Alden Ehrenreich, whose relationship begins to deteriorate after Dynevor's character receives a much-needed promotion. With the power dynamics shifting, the partners face a relationship crisis and struggle to choose romance over their careers at the same company.
Fair Play's steamy first trailer looks incredibly promising and suggests that the movie is going to be a huge professional boost for both leads.
It becomes clear with the first scene of the trailer that director Chloe Domont does not want to play safe, filming Dynevor and Ehrenreich having sex in a public bathroom. Things get more complicated after that, as the characters argue and even hit each other, unable to resolve their personal-slash-professional conflict.
Though this project may seem like a shallow melodrama at first glance, the gorgeous cinematography and Dynevor's performance will likely make Fair Play one of the most exciting feature films of this year, possibly giving the lead actress enough traction to score Golden Globe and Oscar nominations.
While this may sound like a bit of a long shot, Netflix execs are clearly betting big on Phoebe Dynevor as the new face of the streaming service's original programming. And given that the trailer has already racked up more than three million views in less than a day, it looks like people are willing to give Fair Play the benefit of the doubt.
Fair Play will be released in UK cinemas on October 6 and will premiere on Netflix worldwide on October 13.