Monica Bellucci must have a secret stash of pasta sauce in her beauty cabinet because she always looks saucy!
Pool Training
Monica was never a fan of exhausting workouts. She admits that she is inherently lazy and doesn't want to be a superhuman fixed at her physical looks. The actress accepts that she'll never be thin because, well, she just loves food. That's what real Monica Bellucci is like, and she's not going to change or fake it.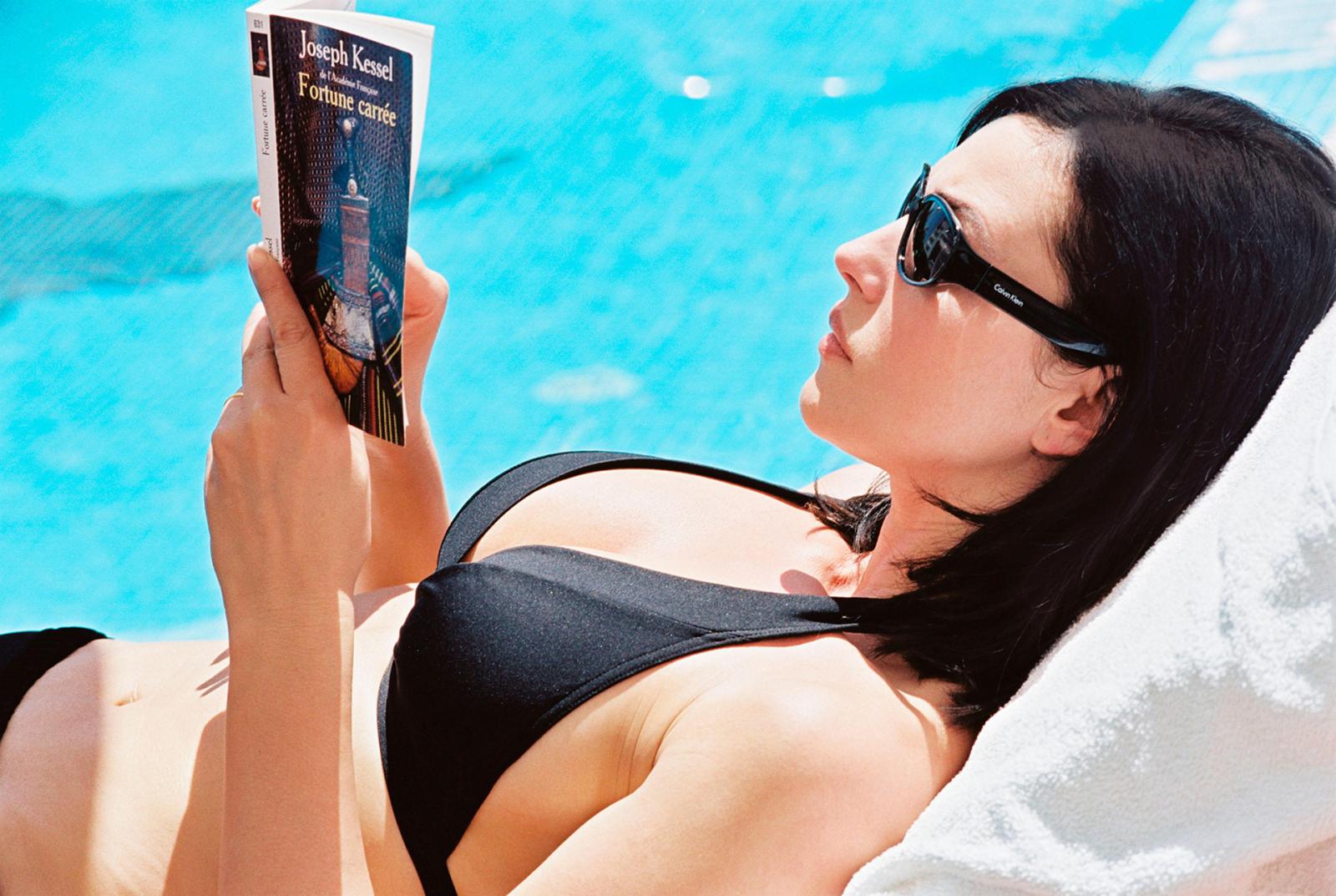 So how does the Italian star manage to stay in shape? Bellucci says that she just does the one activity she enjoys: swimming. Four times a week, the actress goes to the pool and swims for about 45 minutes. Her other active hobby is yoga.
Forget Diets
As mentioned above, Monica loves delicious food, so there is no room for restrictions in the star's diet. The actress indulges in gastronomic delights but always sticks to small portions. Overeating is strictly prohibited.
Bellucci reveals she's fond of pasta and pizza, and chocolate is also her favorite. She doesn't consciously limit her caloric intake, but when the actress needs to lose weight, she introduces more veggies and fruit into her diet — or just wears black to mask her "excess" curves. Wearing black is a lot more practical and fun than waking up at six in the morning for another workout, the actress says. Monica encourages all women to take pleasure in eating and never blame themselves for it.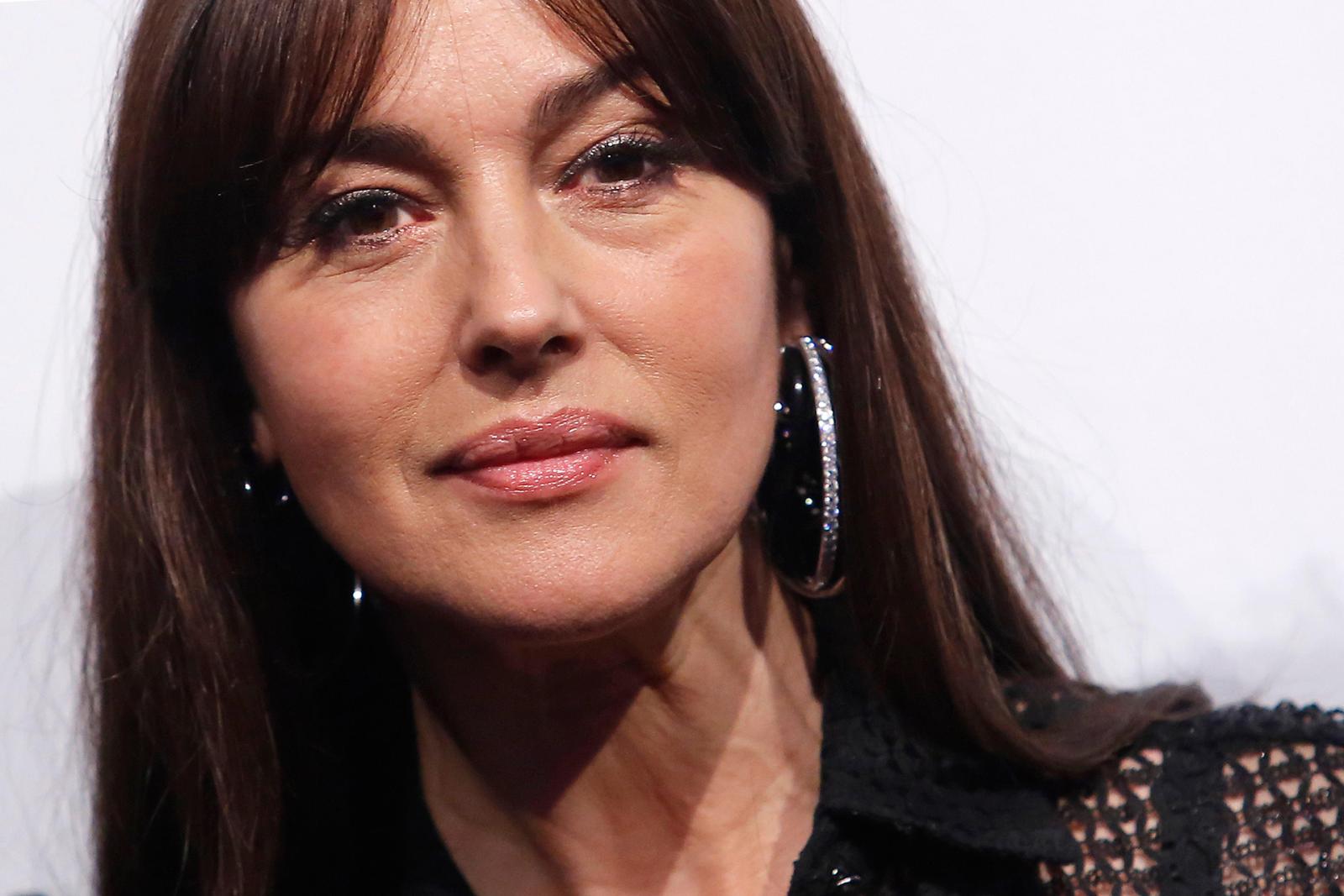 Skin Care
The actress pays special attention to her skin. Monica takes a cool shower in the morning and applies some tonic lotion, serum, and moisturizer to her face. A few times a week, she uses a scrub and a homemade almond oil mask to cleanse and revitalize her skin.
Hair Care
Monica Bellucci is admired for her beautiful face and body — and her hair is stunning too. The actress says she doesn't wash her hair more than twice a week. Monica usually dilutes the shampoo with mineral water to reduce the harmful effect of chemicals.
She prefers to air-dry her hair as blow-drying damages the hair structure. She also applies olive oil to her hair, which nourishes it and makes it look shiny and silky.
Makeup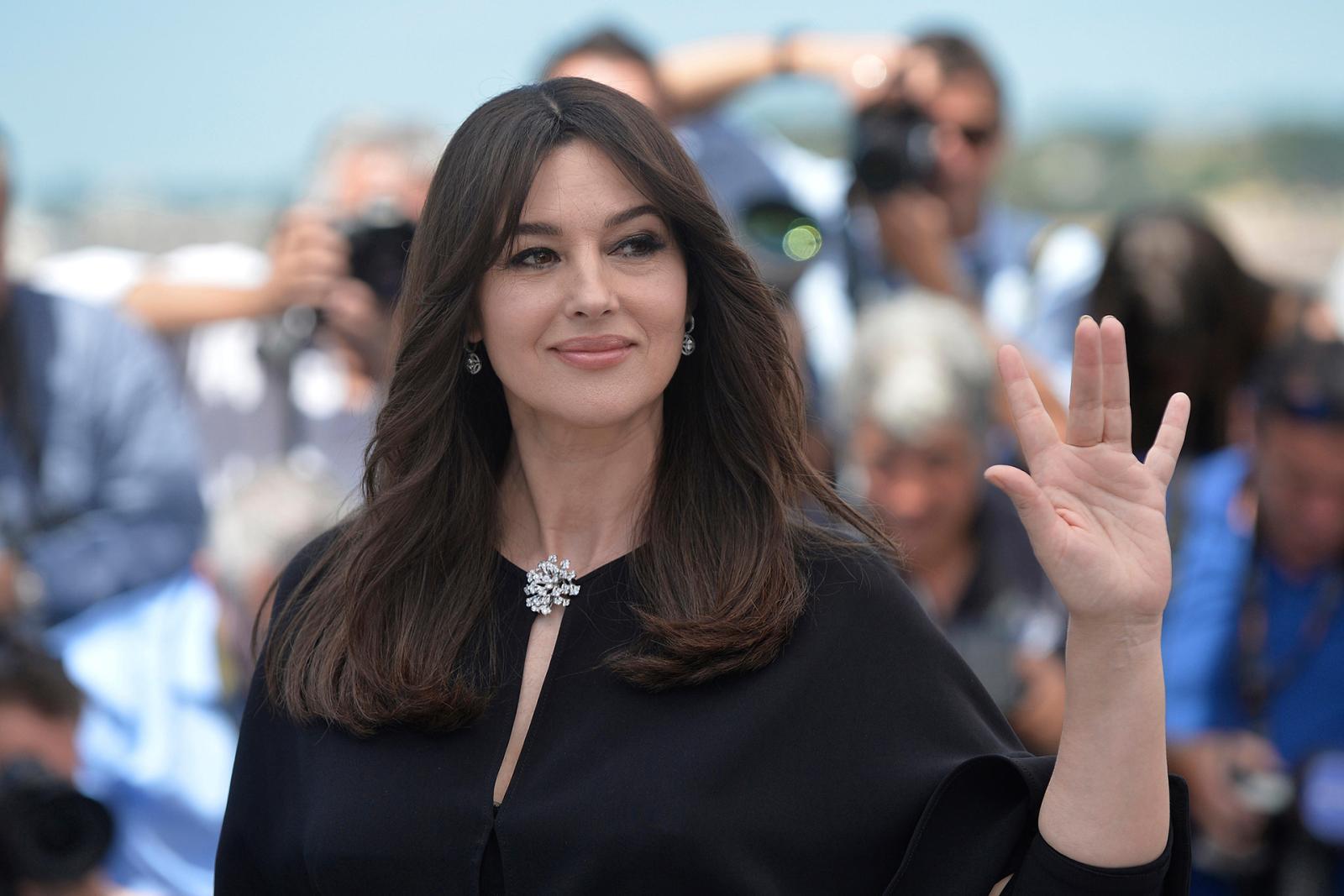 Monica doesn't like to apply lots of cosmetics on her face.
She usually goes with the minimum makeup: some foundation, eye shadow and mascara to accentuate her eyes, and lipstick. Her favorite is a juicy red lipstick, which makes the hot-looking actress even more attractive.
The star thinks that wearing lipstick as a beautiful and erotic gesture: it implies you're not afraid to attract attention and manifest your powerful femininity. Monica likes to make her lips the focal point of her look, which she thinks is both sensual and provocative.
No Surgery
That's right, Monica Bellucci is one of those rare actresses who never went into surgeries to improve their appearance. Proper skin care is all you need to look fresh and beautiful, the star believes. Monica thinks it's ridiculous to see 40-year-olds trying to look like they're 20 and states that she will never willingly go under the knife.
Free Time
One of the actress' favorite ways to spend free time is to gather around a big table with her family. However, she also recognizes the importance of spending some time alone. Monica shares that she likes to take a bath for 45 minutes to an hour, and that's the time when she can re-energize and enjoy her own company.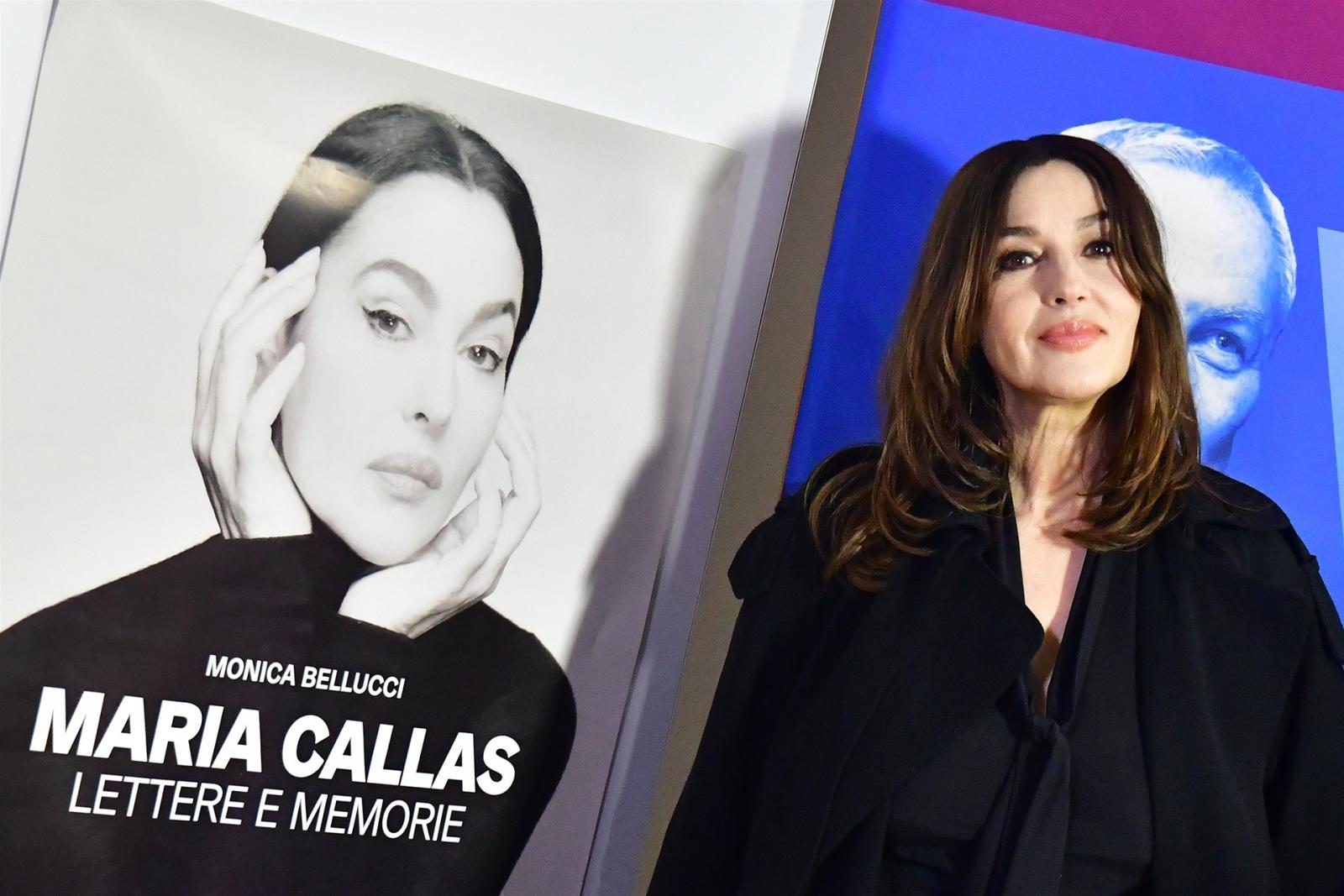 Accept Your Age
It's hard to believe Monica Bellucci is now 58. But the actress herself doesn't worry about the numbers. On the contrary, she accepts her age and claims that she is now much happier than she used to be as a 20-year-old girl.
Advice to All Women
Monica believes that beauty does not depend on a woman's face and physique. She thinks that any girl who boasts self-confidence and doesn't try to copy someone else is inherently beautiful. According to the actress, beauty is femininity that reflects a woman's life experience.
The Secret
In conclusion, Monica Bellucci reveals her biggest beauty secret: choose the life you like and live it. Then, you'll be busy enjoying every day, feel comfortable with who you are, and never care much about what others say about your looks.