Mind Games Much? Ranking the 15 Best Psychological Thrillers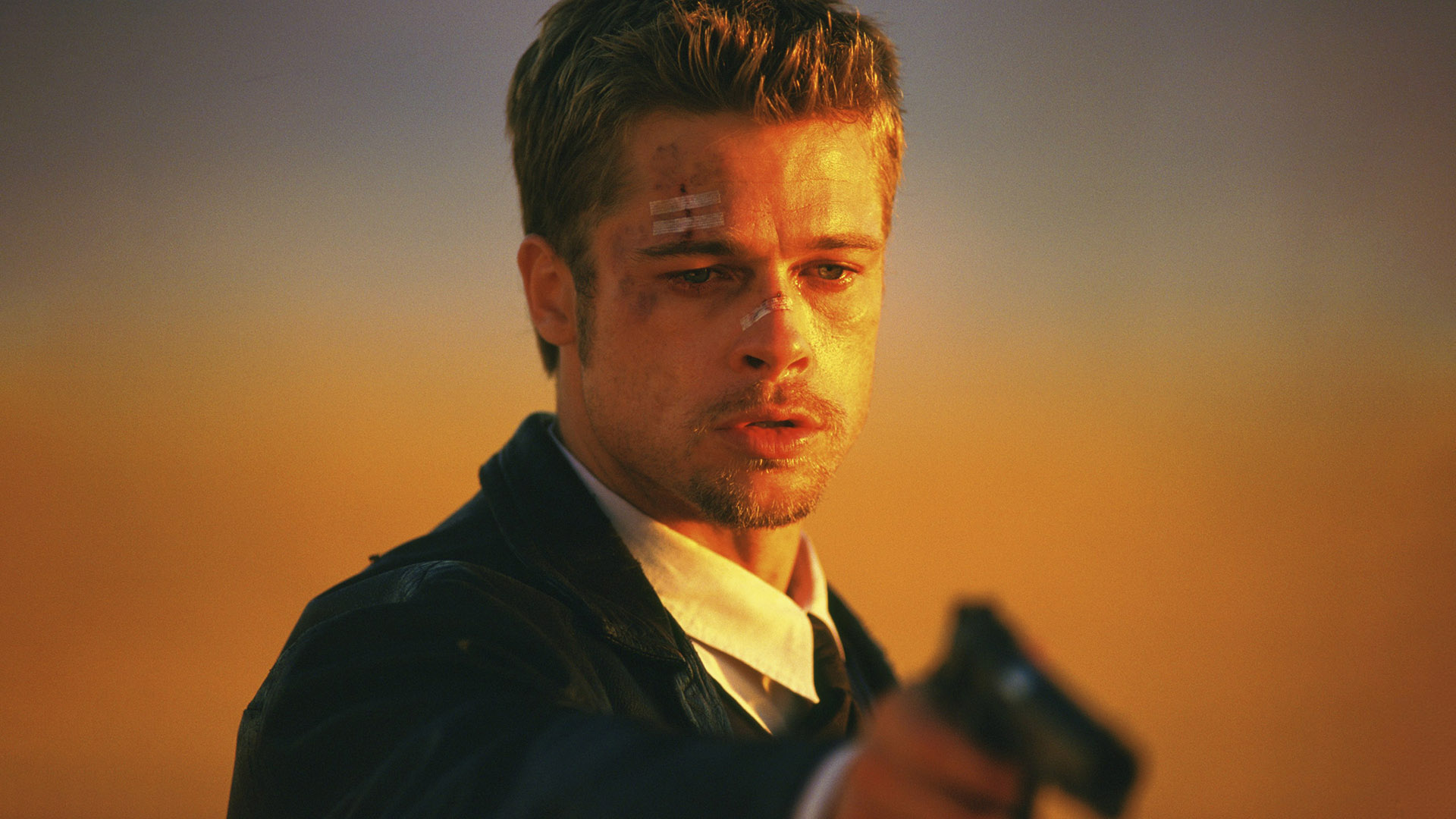 Sometimes, it's the subtle intricacies of the psyche, rather than the overt scares, that truly unsettle us.
Welcome to the world of psychological thrillers – movies so good they can actually manipulate your mind with uncanny results, play with your perceptions, and ultimately make you question the very fabric of reality.
Ever felt the sheer thrill of trying to outsmart a plot, only to be outdone at the last turn? That's the hallmark of a good psychological thriller.
1. The Others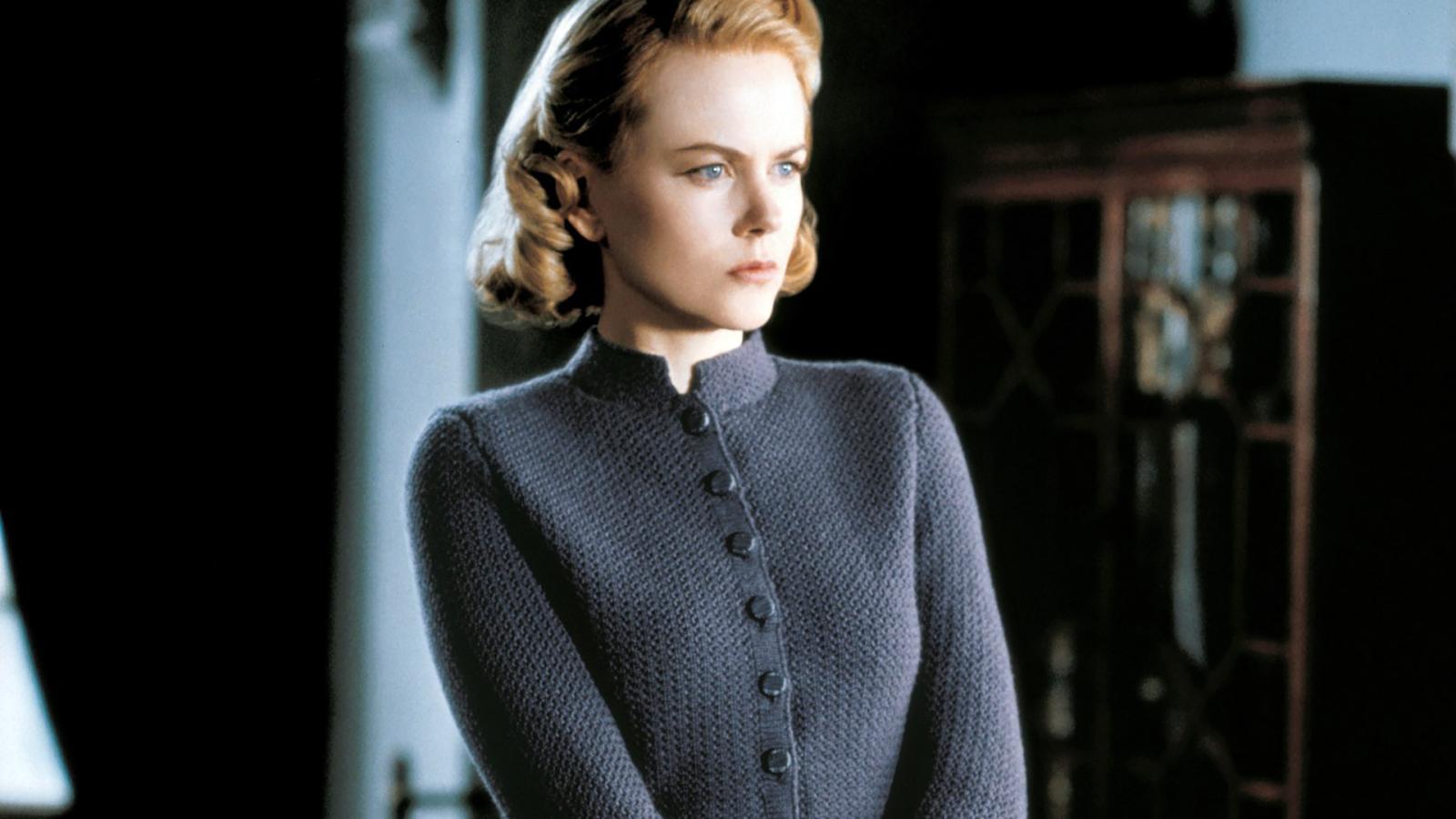 Grace (Nicole Kidman) lives in a gloomy mansion with her two photosensitive children. Paranoid? A bit. When new servants arrive, strange events begin. Whispers, mysterious figures, and the age-old question: are they alone? A gothic tale that plays with light and shadows, both literally and metaphorically. Some doors, once opened, reveal more than just dusty old rooms.
2. The Machinist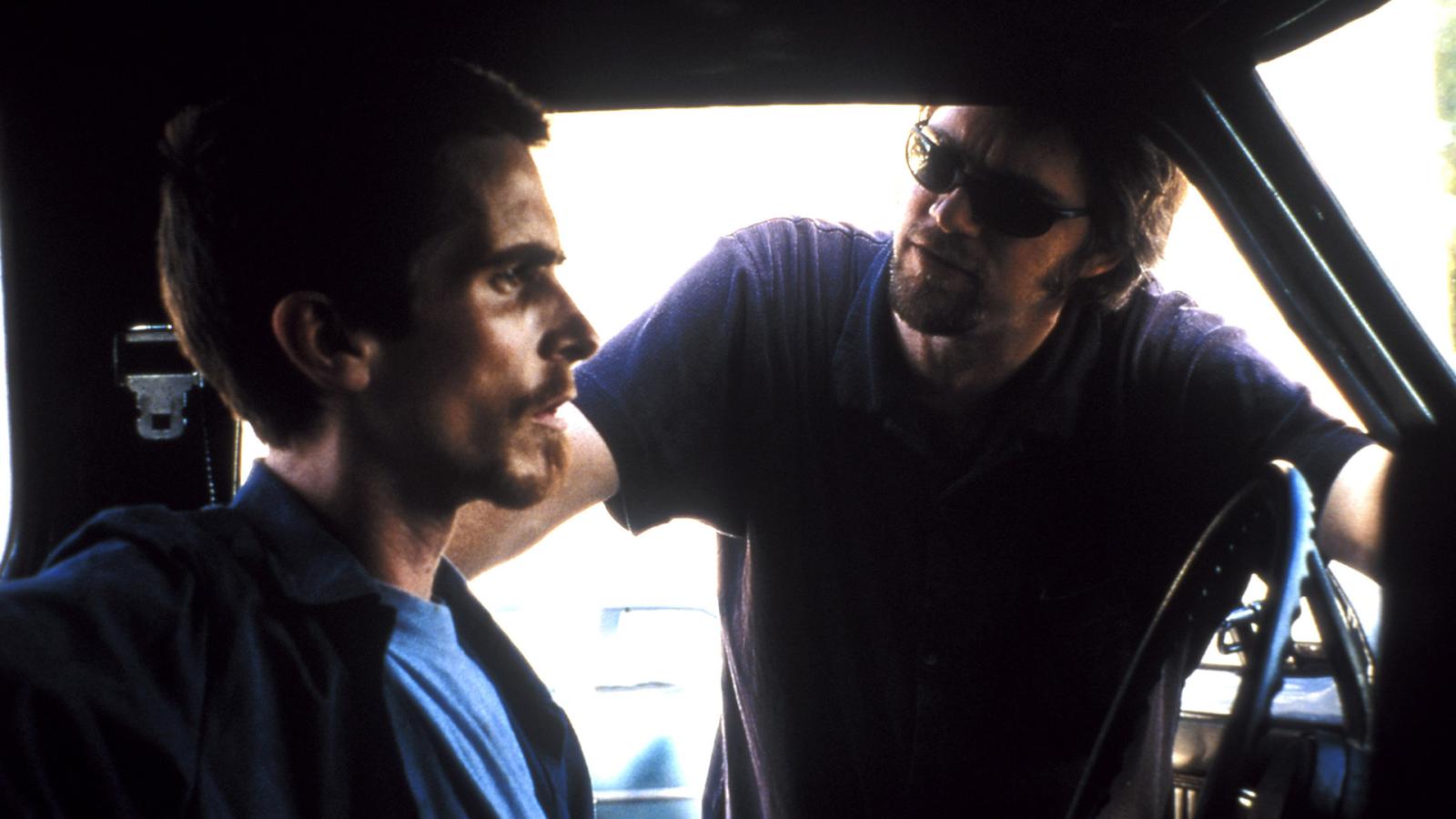 Christian Bale's Trevor hasn't slept in a year. The result? Emaciation, paranoia, and a reality that's as unstable as his weight. A mysterious co-worker, cryptic notes, and a spiral into despair. To sleep, perchance to dream; but if dreams turn nightmarish, what refuge remains?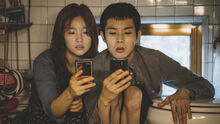 10 Thrillers to Watch If You Loved Parasite and Want More Twists
3. Primal Fear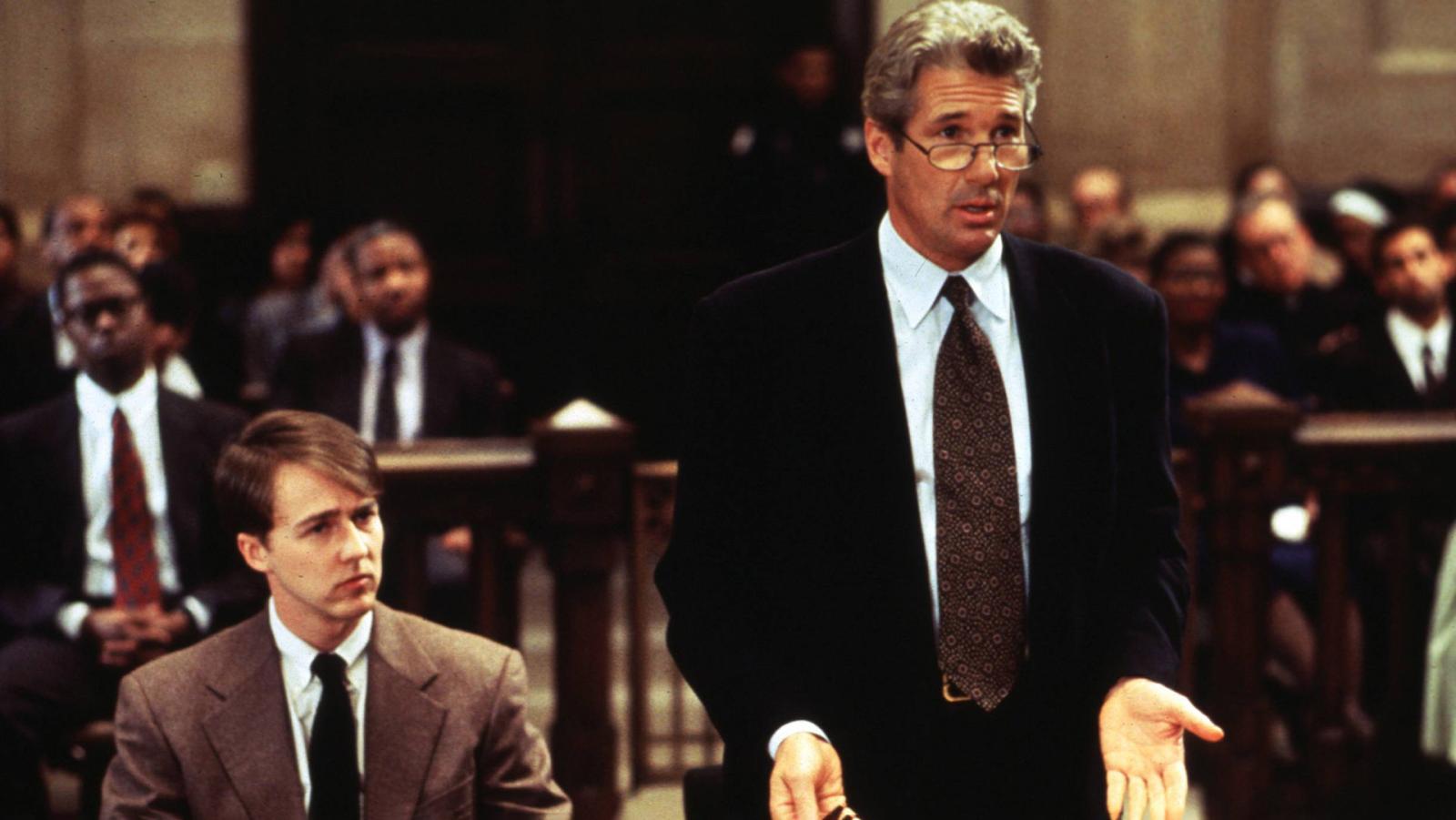 Defense attorney Martin Vail (Richard Gere) defends altar boy Aaron (Edward Norton). The charge? Murder of an archbishop. Seems simple? Anything but. Aaron's timid, stuttering self hides something – or rather, someone. Twists, court drama, and one stellar performance. Norton's debut, mind you. If courtroom battles and fractured personalities tickle your fancy, step right in.
4. Jacob's Ladder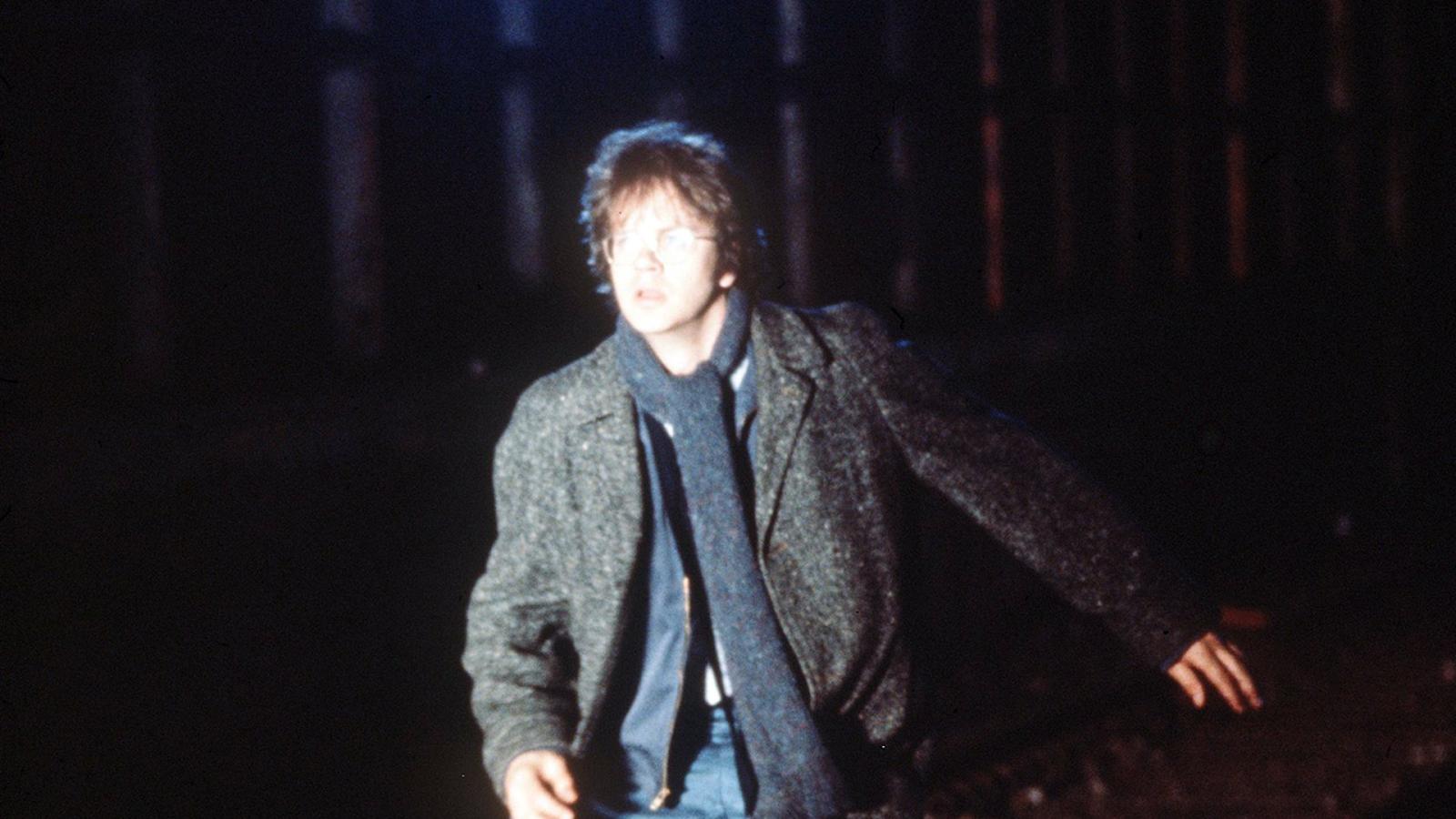 Vietnam war vet, Jacob, tries to keep it together. PTSD? Perhaps. Hallucinations? Definitely. Demonic entities, strange occurrences, and a descent (or ascent) into madness. Is it real? Or is the war still raging inside him? Labyrinths of the mind can sometimes be scarier than any battlefield.
5. Donnie Darko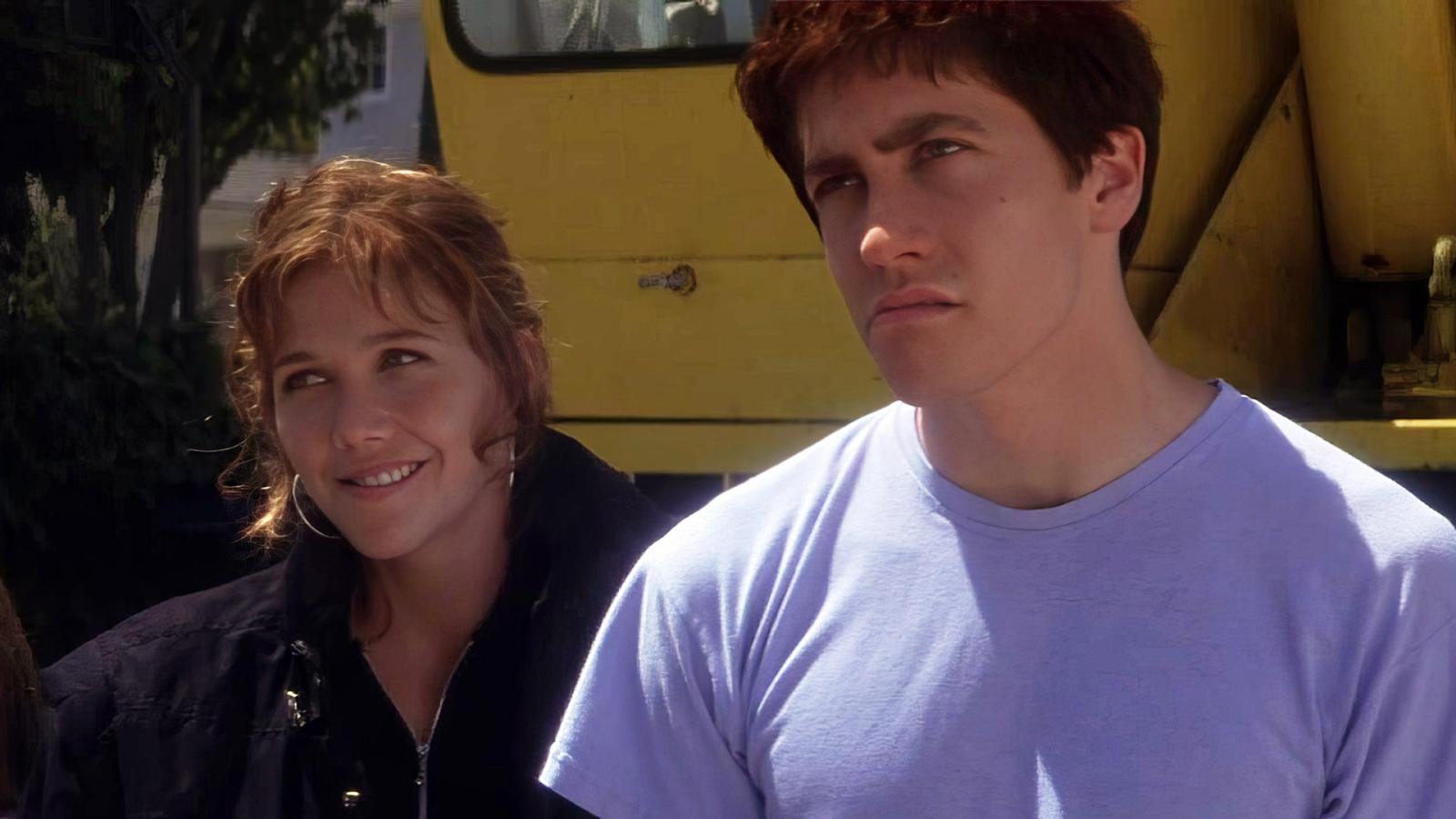 Teen angst meets time travel. Donnie (Jake Gyllenhaal) is not your regular teen. He's got a giant bunny friend, Frank, who whispers doomsday prophecies. Plane engines, wormholes, and the end of the world. Puberty's tough, but try adding parallel universes to the mix. The 80s vibe makes it nostalgic, but the narrative makes it, well, dark-o.
6. Fight Club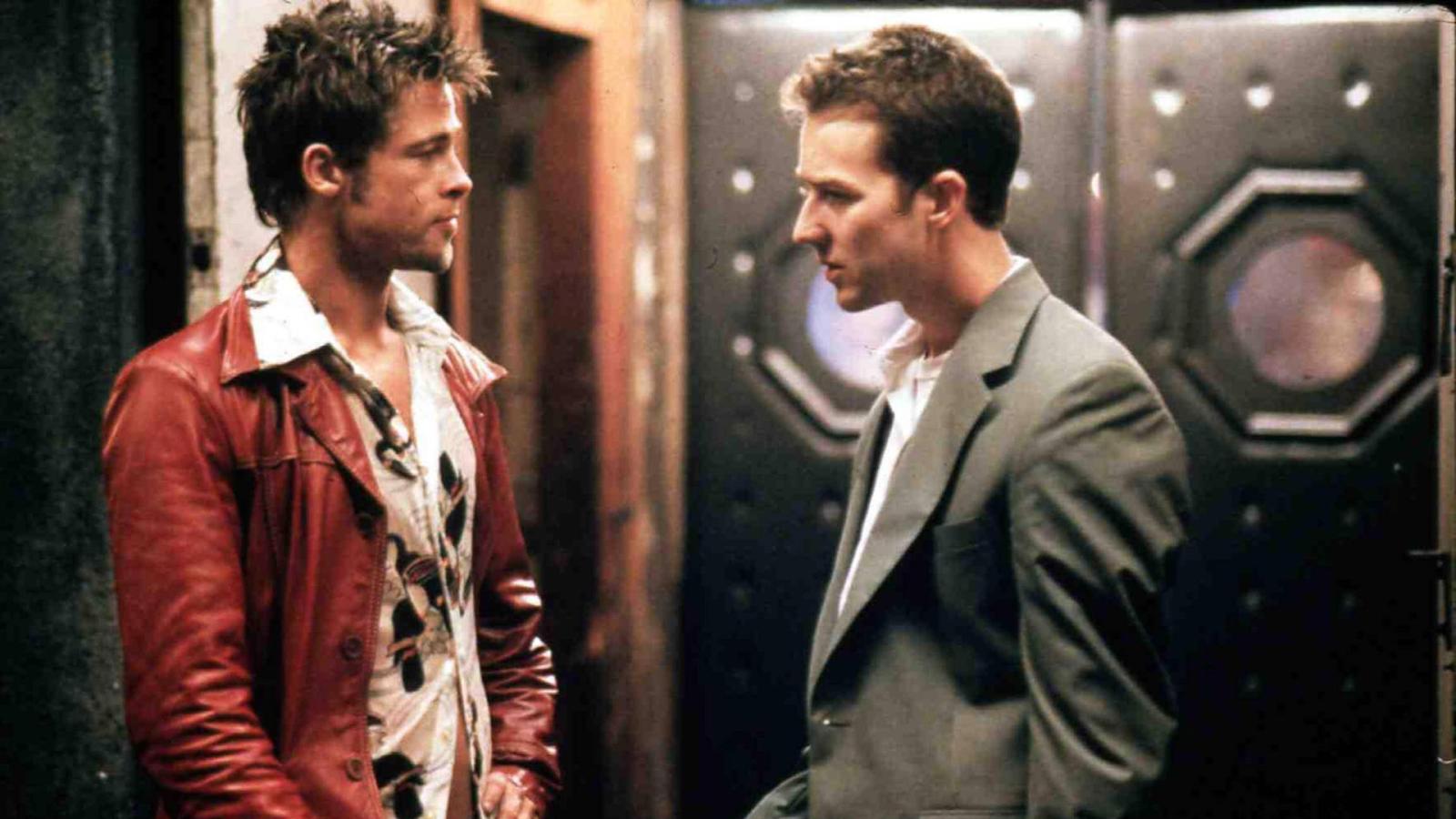 A discontented yuppie (Edward Norton) leads a humdrum life. Enter Tyler Durden (Brad Pitt) – soap maker, free spirit, full-time troublemaker. They decide, "Why not form a club?" But it's not chess they're playing. It's fighting. Punches thrown, egos bruised. But wait, there's more: consumerism, alter egos, and the art of chaos. Who really is Tyler? The answer might just leave you, dear reader, rubbing your chin in contemplation.
7. Shutter Island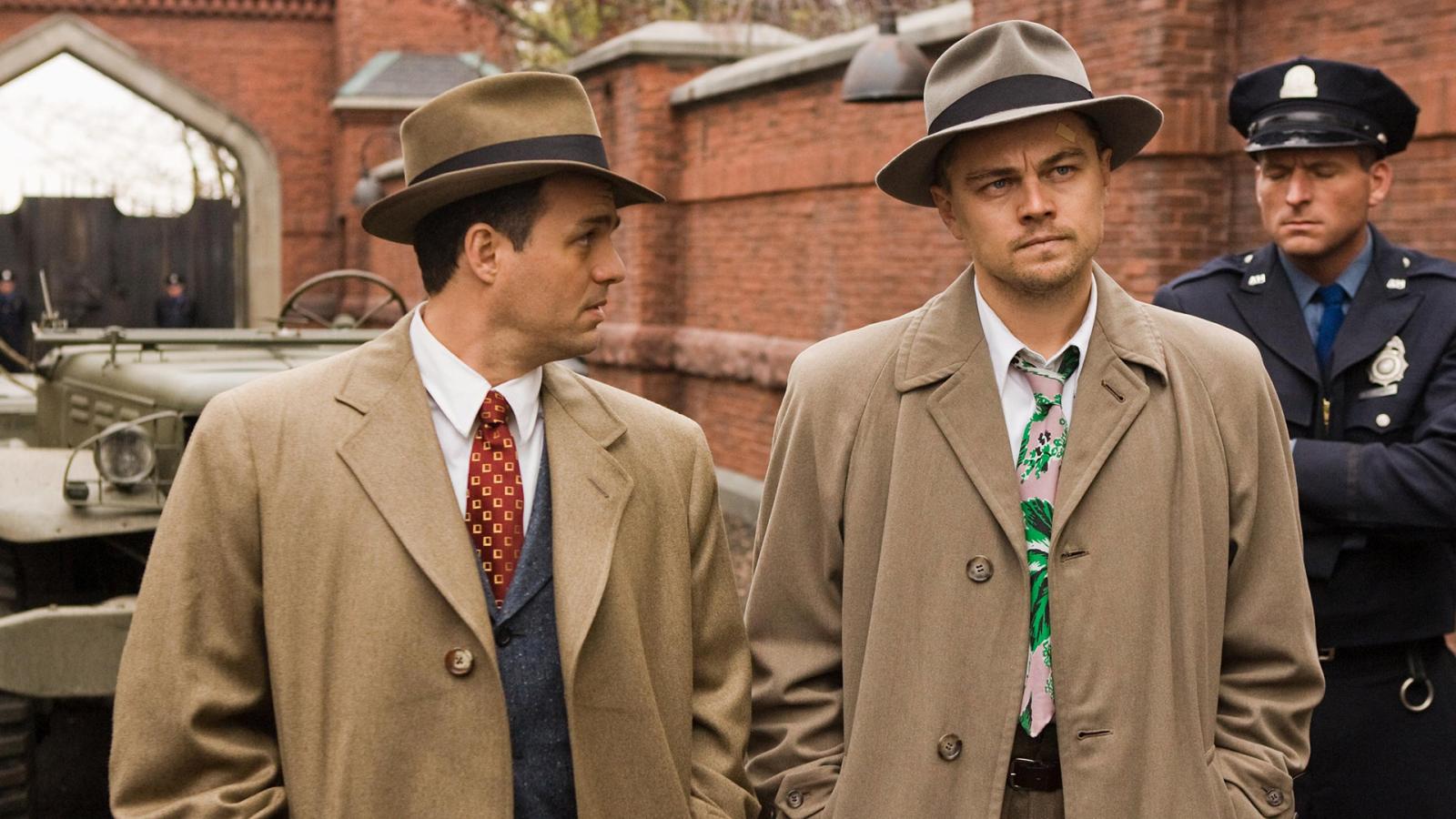 In a water-locked asylum, two U.S. Marshals (DiCaprio being one of them) are sent to investigate. A missing patient. But as fog descends and the plot thickens, nothing is what it seems. Hallucinations? Conspiracies? Or just good old mind games? "Is everyone on this island mad?" you may wonder. A maze of a narrative where the exit sign might just be an illusion.
8. Se7en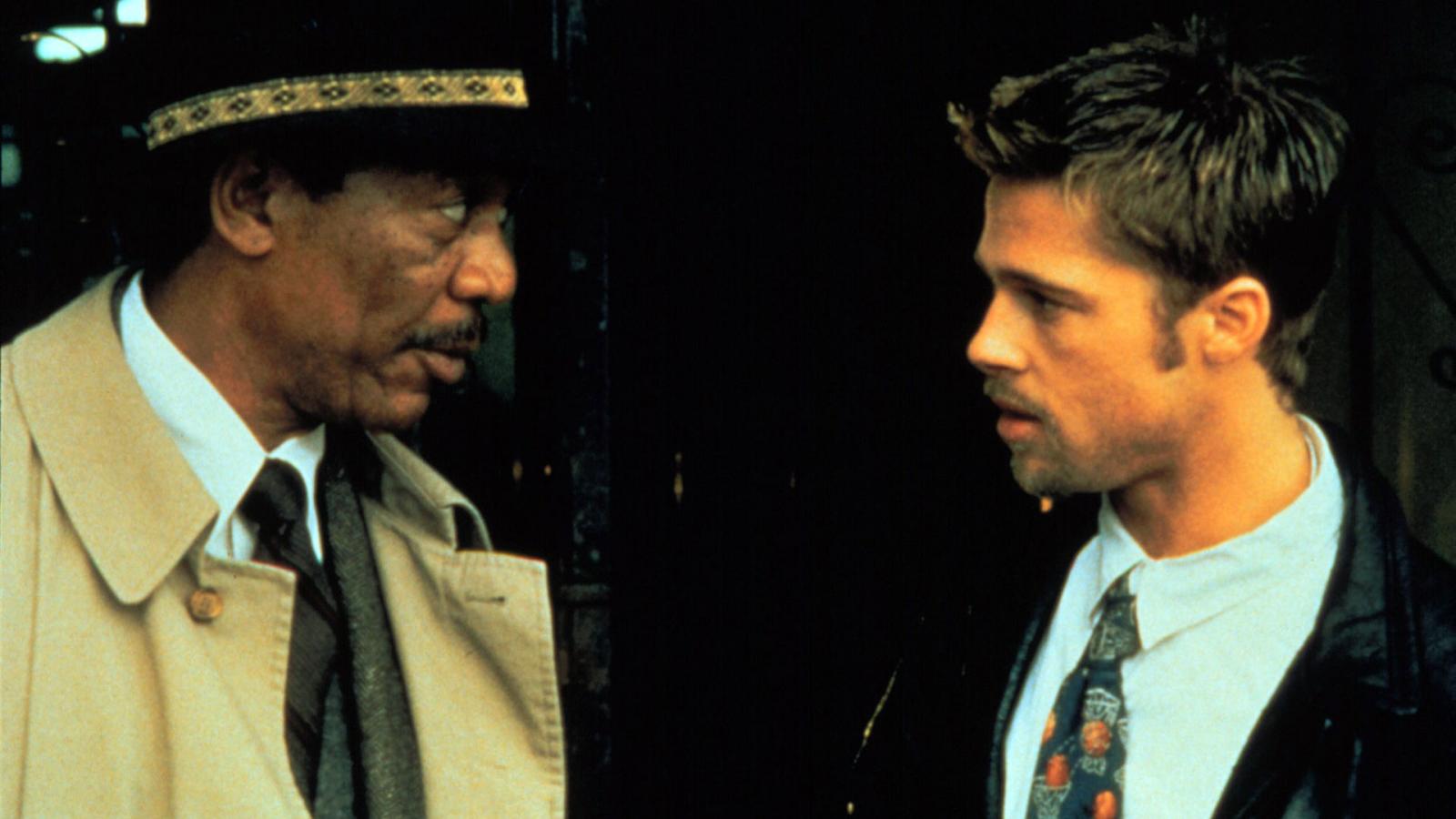 A serial killer. Sin-themed murders. And two detectives (Pitt and Freeman, a dynamic duo) chasing shadows. You'd think it's straightforward, but the devil's in the details. Seven deadly sins, seven victims. And oh, that box! What's in it? Curiosity killed the cat, but satisfaction brought it back. Only, this movie? Might leave you anything but satisfied.
9. Black Swan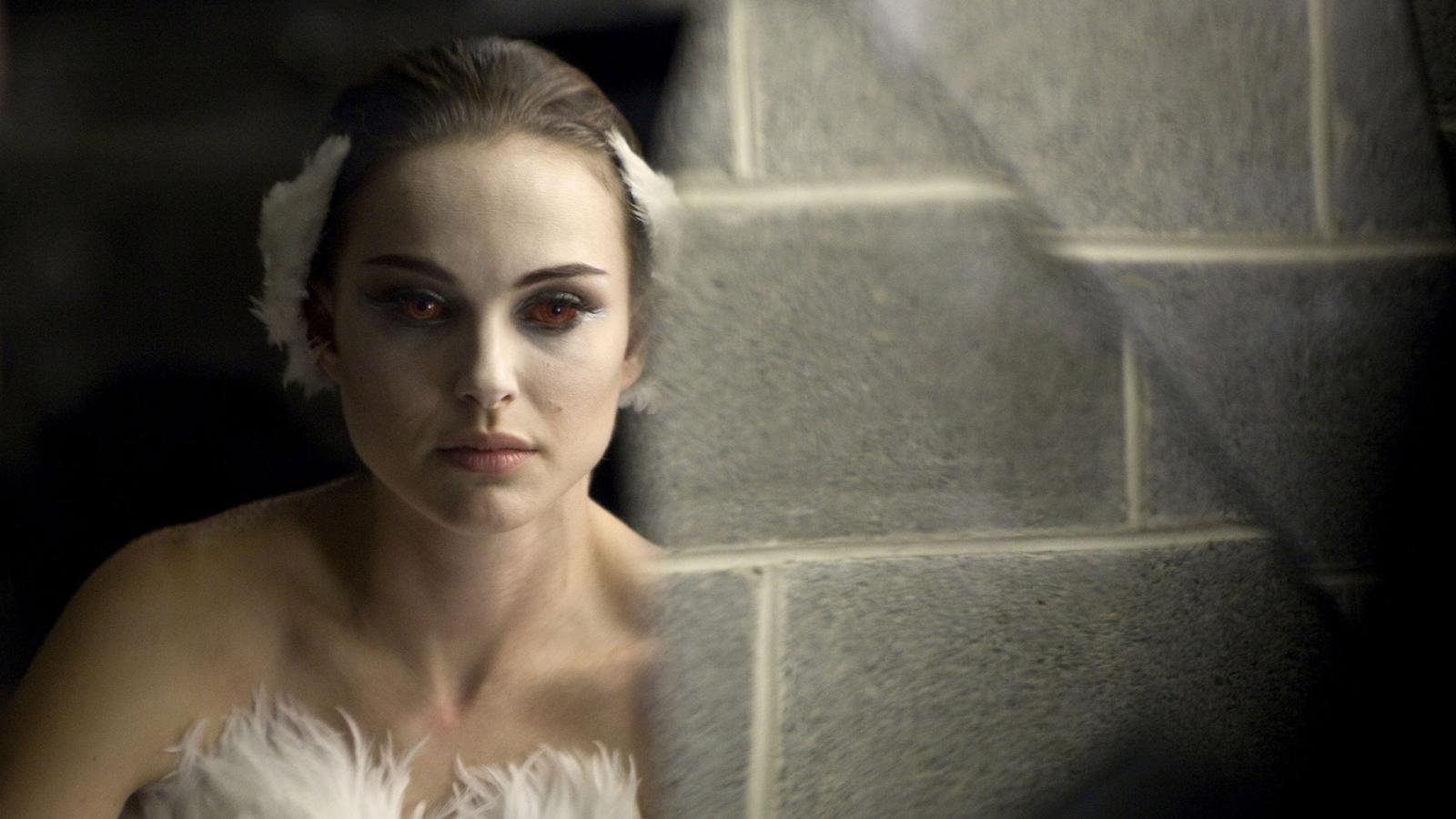 A ballet dancer, Nina (Natalie Portman), strives for perfection. But, my dear, perfection is a cruel mistress. Enter the doppelganger, the seductive Lily (Mila Kunis). Competition ensues, and the line between reality and hallucination pirouettes into oblivion. Is Nina losing her grip or merely embracing her dark side? A tale as intricate as ballet itself. En pointe, and at times, enigmatic.
10. Memento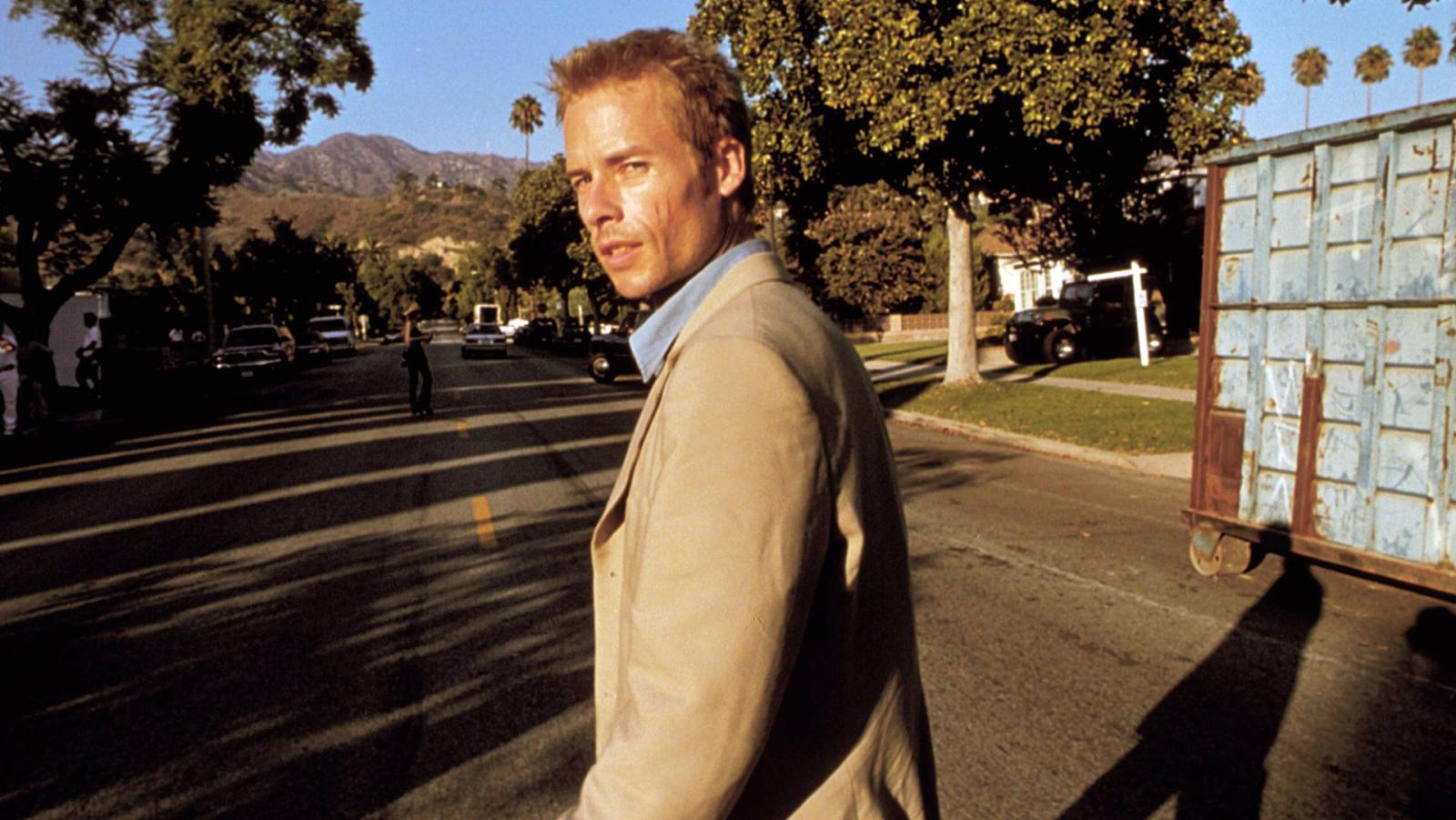 Leonard (Guy Pearce) can't make new memories. Bummer, right? His wife's murder is a puzzle he's piecing together, tattoo by tattoo, Polaroid by Polaroid. But here's the catch, we're navigating the story backward. Every beginning is an end, every end a beginning. It's not just Leonard who's trying to figure things out; we are too. Ever tried to read a book starting from the last page? Welcome to the rollercoaster.
11. The Sixth Sense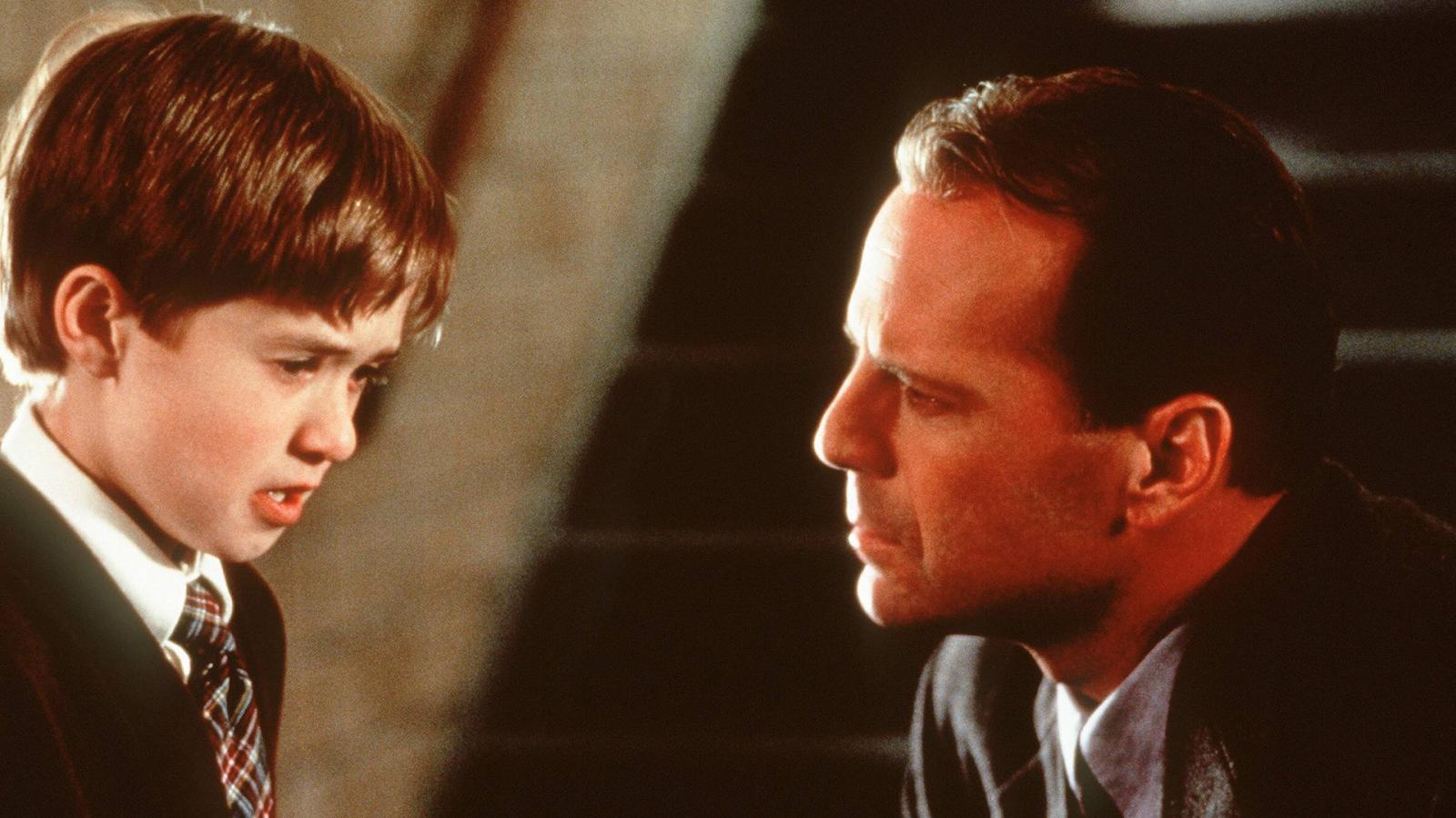 Young Cole (Haley Joel Osment) has a secret: he sees dead people. But wait, before you roll your eyes, consider Dr. Malcolm Crowe (Bruce Willis). He's trying to help Cole, while dealing with personal struggles. The entire movie dances between the world of the living and the dead. And the ending? A twist that'll make you gasp, or maybe, just maybe, kick yourself for not seeing it coming.
12. Gone Girl
Nick Dunne (Ben Affleck) finds his wife Amy (Rosamund Pike) missing. Media circus ensues. Everyone's pointing fingers, mostly at Nick. But hold on a second, there's more beneath the surface. Diaries, affairs, and mind games. Ah, the joys of marriage! Amy's not just gone; she's a riddle wrapped in an enigma. Dive in, and prepare to second guess everything you thought you knew about love and vengeance.
13. Oldboy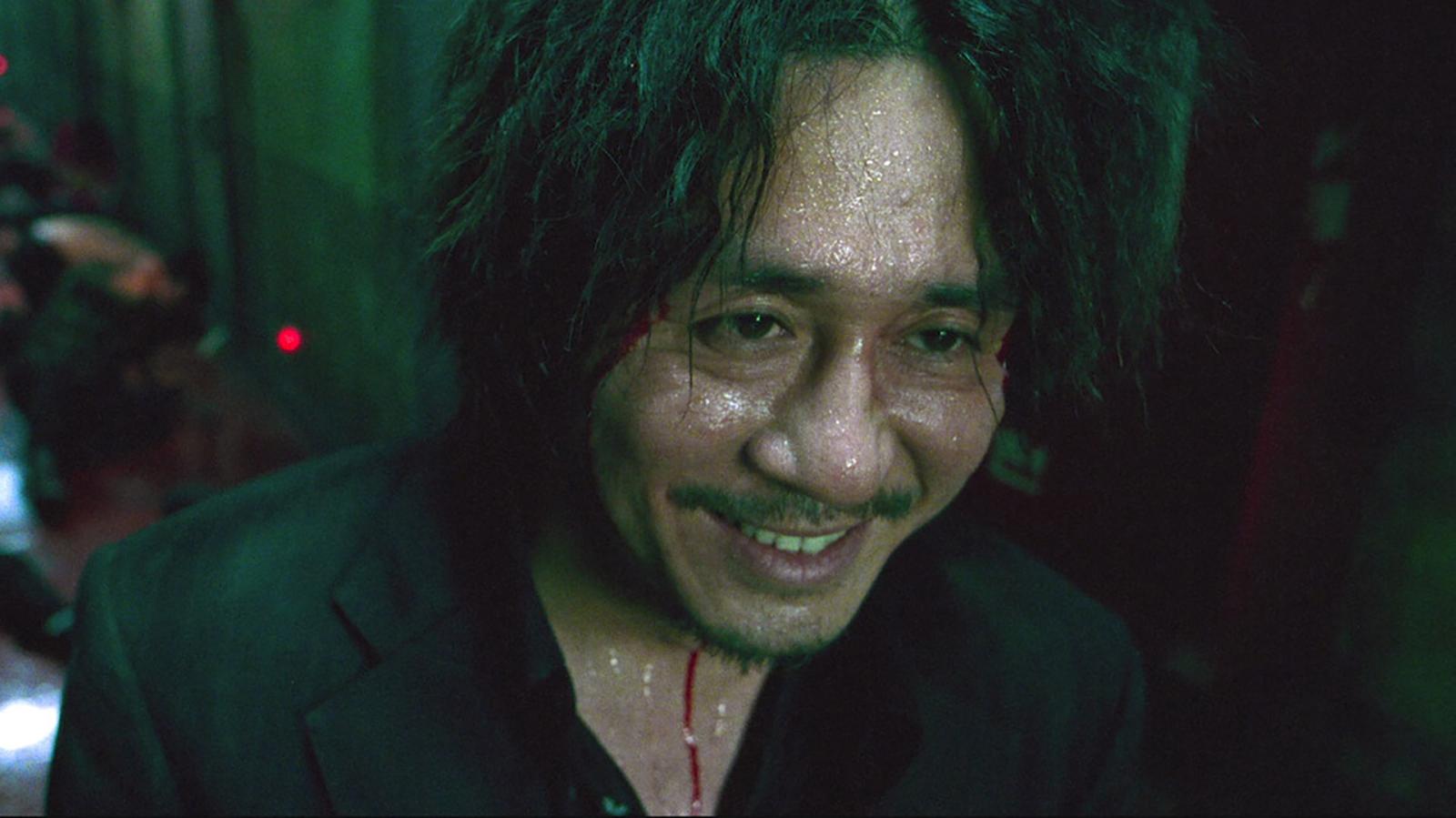 Oh Dae-su, a regular man, is imprisoned in a room for 15 years. Why? Good question. Once released, he's on a mission – find his captor and get some sweet revenge. A hammer here, a plot twist there, and don't even get me started on the octopus. It's not just a thriller; it's a roller coaster that does loops. Did I mention there's a dark secret? Brace yourself.
14. Inception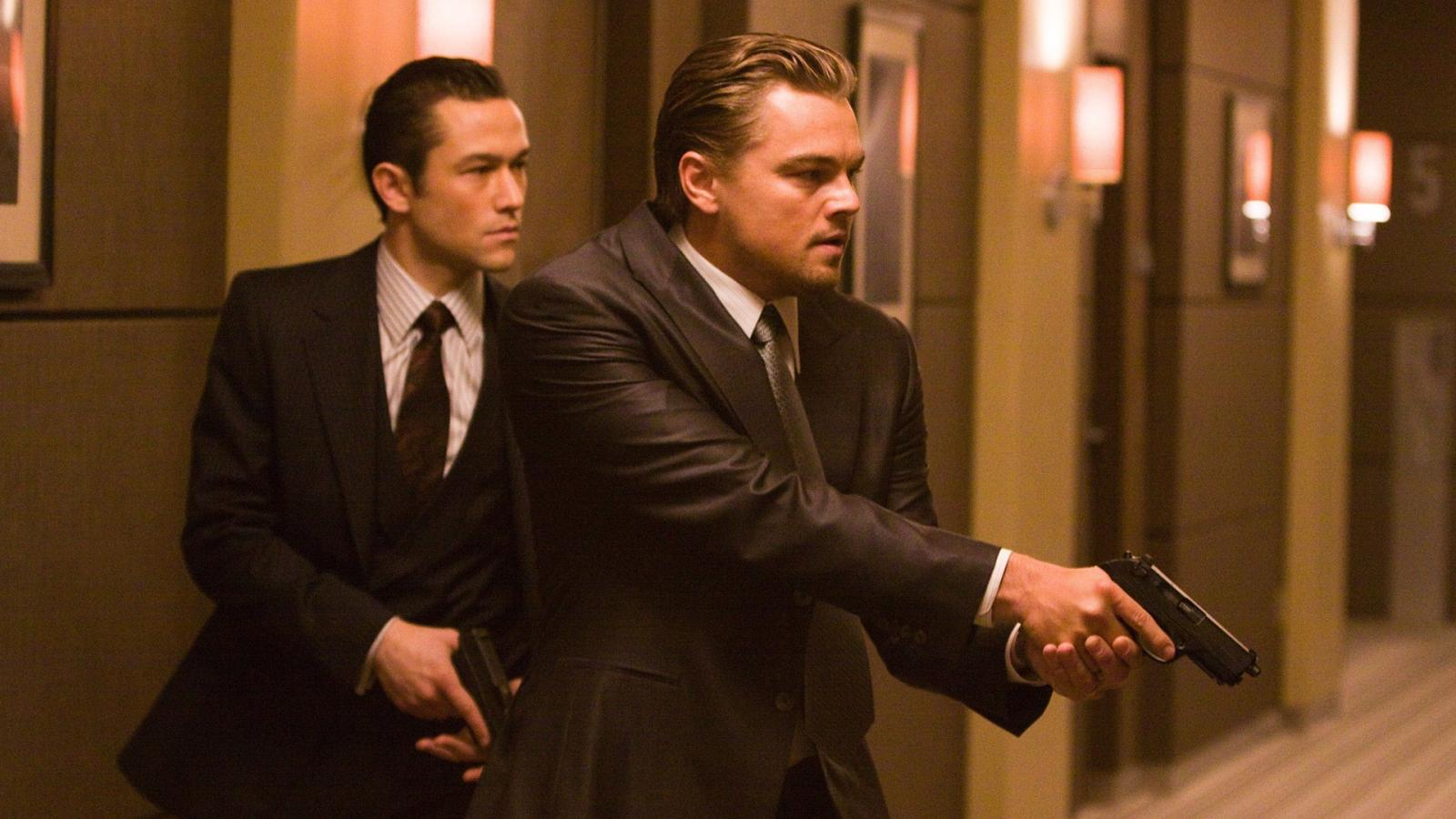 Dreams. We all have them. But Cobb (DiCaprio, again) can enter them. A thief in the world of subconsciousness. His task? Plant an idea. Sounds easy, huh? Think again. Dreams within dreams, time bending like a soft cheese, and spinning tops that'll keep you guessing. Reality? Dream? Or maybe a dream within a dream within a... well, you get the drift.
15. Mulholland Drive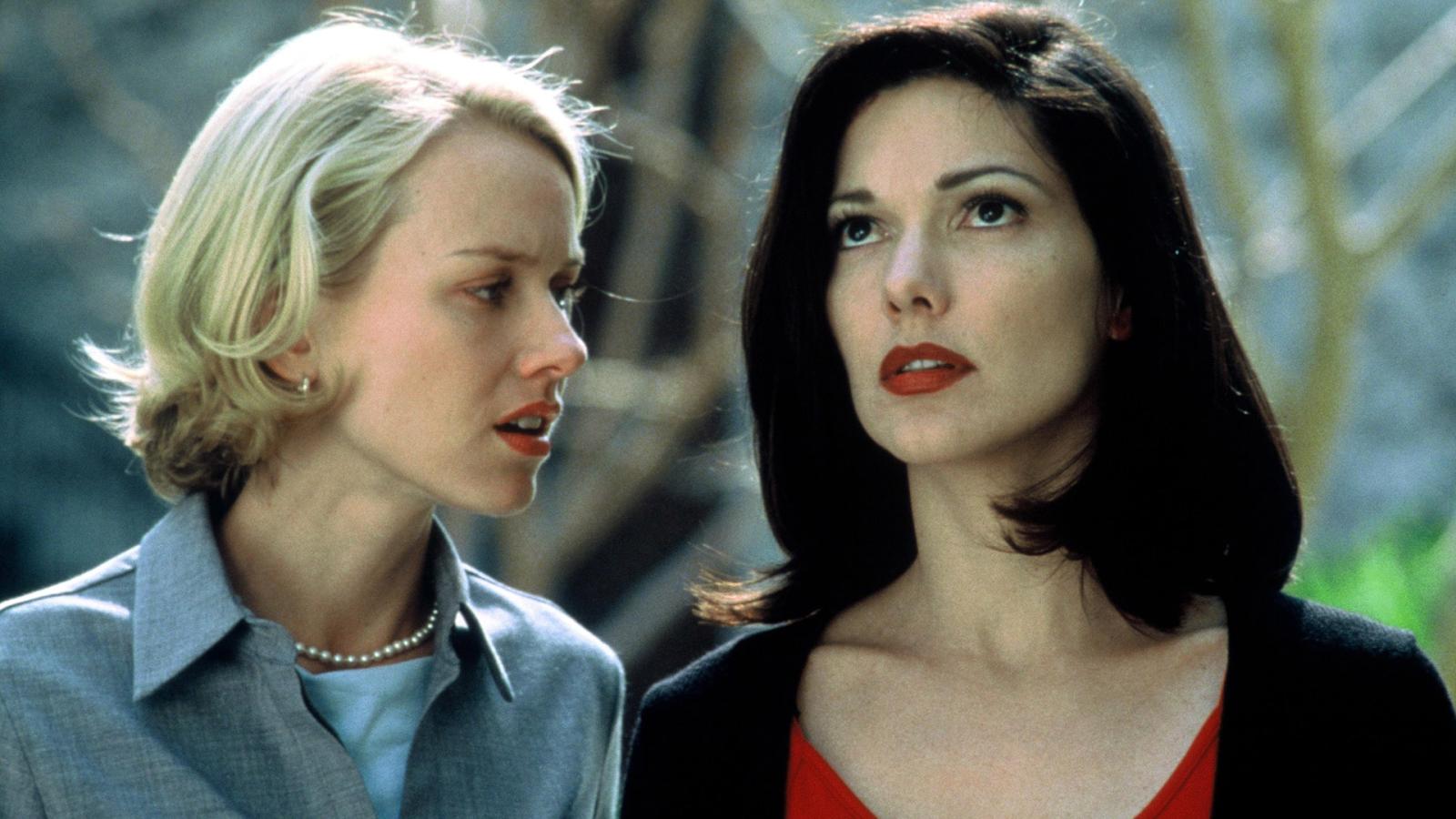 David Lynch, master of the surreal. Aspiring actress Betty (Naomi Watts) befriends an amnesiac woman. Hollywood dreams, doppelgängers, and the eerie unknown. Like piecing together a puzzle where the pieces keep changing shapes. And just when you think you've got it, it slips right through your fingers. Frustratingly beautiful? Or beautifully frustrating?