How Marilyn Monroe's white dress from The Seven Year Itch became iconic.
Marilyn Monroe and Tom Ewell's characters leave a movie theatre and go for an evening stroll. As they walk over a subway grate, Monroe's character hears the sound of an approaching subway train and stops. As the train passes underneath, the rush of air from the tunnel blows her white dress upwards, exposing her legs.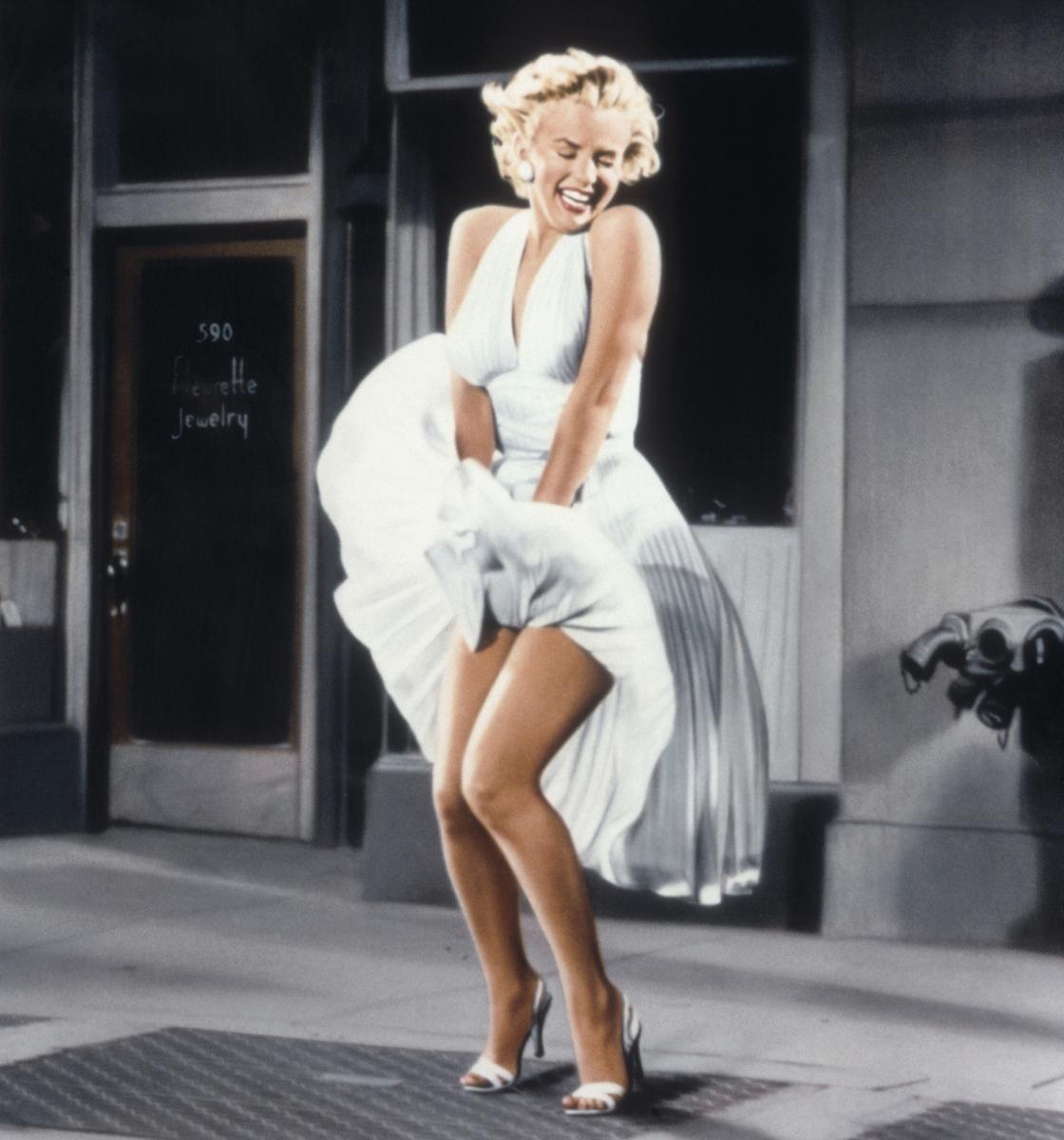 This scene from Billy Wilder's The Seven Year Itch is one of the most recognisable movie scenes in history and remains iconic to this day. It probably also made the movie far more popular than it would have been otherwise, cementing Monroe's status as the 20th century's most famous sex symbol.
And to a large extent, the wow effect in the scene was achieved thanks to the outfit Monroe was wearing, a white midi dress with a plunging neckline and a pleated skirt.
Here's the story behind the iconic look.
Today, the scene with Marilyn Monroe standing on a subway grate with a train passing underneath and a woosh of air blowing up her skirt is so recognisable people don't even remember the movie it's from. It's been alluded to and paid homage to ironically in pop culture hundreds of times. Few people today, though, can truly appreciate the effect it would have had in the mid-1950s.
In our age of twerking and see-through outfits, this scene looks completely innocent and even chaste. But when the film came out, it was a jaw-dropper, especially seeing how Marylin Monroe was regarded as one of the sexiest actresses of her time.
The scene was filmed on location in New York, so a lot of people gathered around the set that day, Monroe's fans, paparazzi, police, and rubberneckers, all waiting for the next take to see the skirt blow upwards again and again.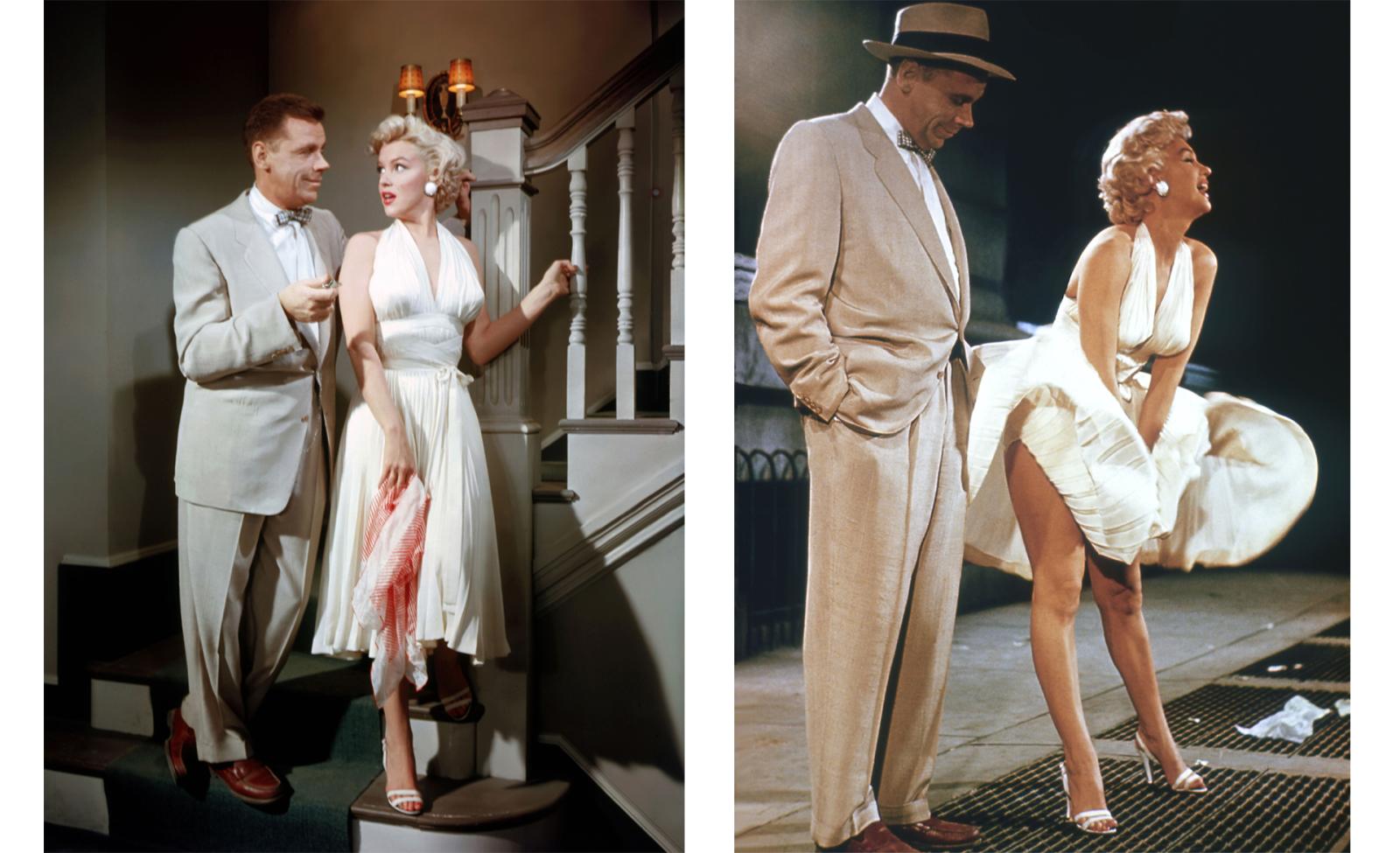 Curiously enough, Monroe's then-husband, baseball player Joe DiMaggio was on set with her. Their relationship was already on the rocks, and when he saw the sort of scene Monroe was filming, he got really mad. It was on the set of the Seven Year Itch that the two decided to get a divorce: rumour has it the iconic dress had something to do with it.
Costume designer William Travilla created the dress.
He was known as Monroe's favourite clothes designer. He designed outfits she wore in eight films, and some say he may even have been romantically involved with her at one time.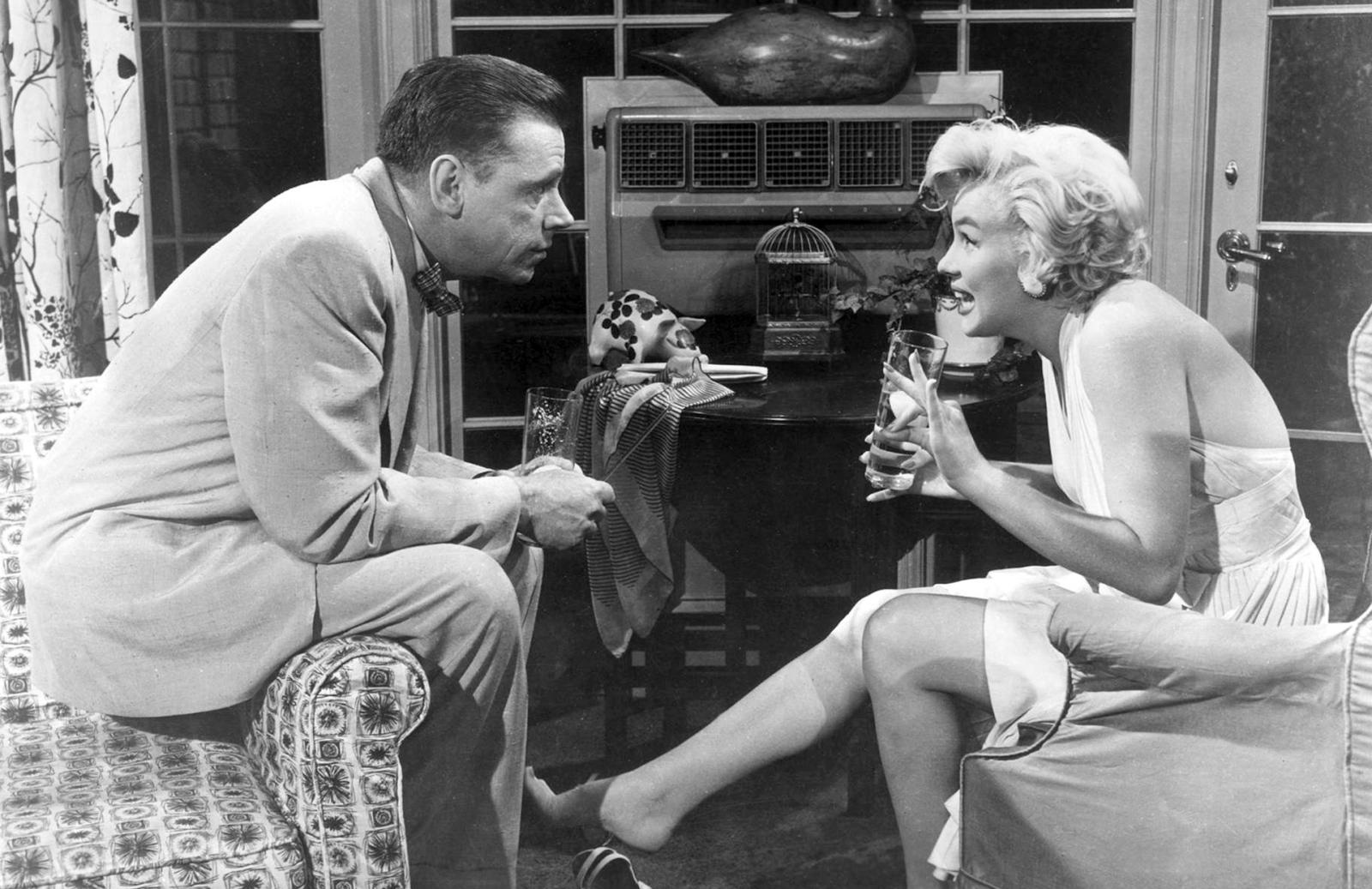 Legendary Harper's Bazaar fashion editor Diana Vreeland claimed he didn't design the dress at all; he just bought it off the shelf. Travilla naturally denied that. There is no way to establish the facts of what really happened, so we have to take the designer's word for it. He wasn't a big fan of the dress, though, calling it "that silly little dress" in one interview. Of course, he couldn't have known at the time that the silly little dress would end up being far more famous than him.