Just How Bad is Phoebe Waller-Bridge in Dial of Destiny?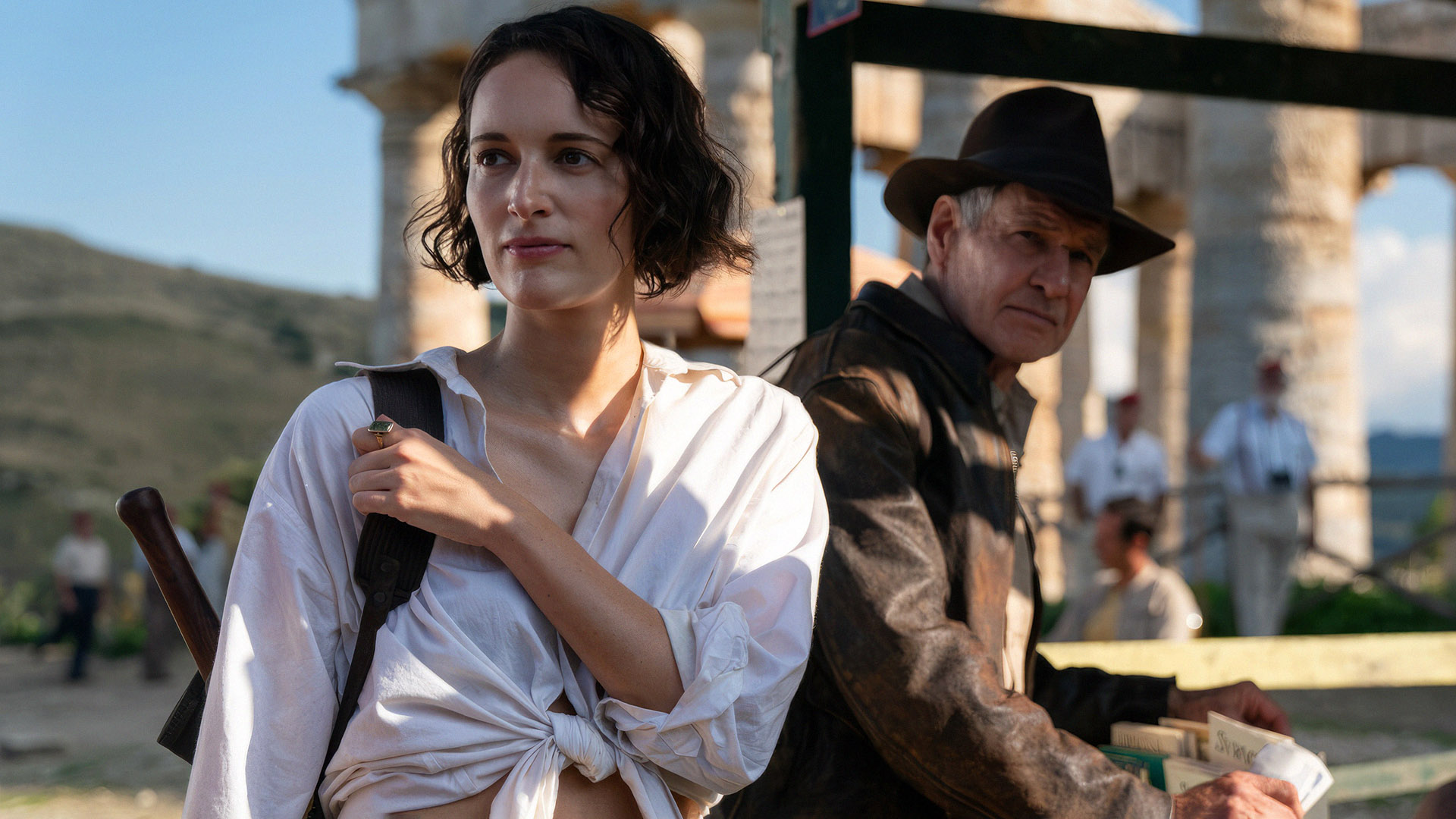 Is she being given too much of a hard time?
After the disastrous Indiana Jones and the Kingdom of the Crystal Skull, it seems that some moviegoers were keen for Dial of Destiny to fail. And some Redditors have already weighed in on the performance of Phoebe Waller-Bridge as Helena Shaw – Indy's goddaughter.
At times she feels 'more like the main character', wrote one user. Adding this would 'feel out of place' in any Indiana Jones film but was made worse as she 'simply isn't likeable'. Others agreed; 'Helena's character was all over the place'. And, the shock of shocks, somebody even said they 'preferred the cast of Crystal Skull'. Ouch!
But it's not necessarily the portrayal of the character that's the issue.
'You can have a rogue that becomes likeable or a daughter wanting to complete her father's legacy but to mash the two together leaves both sides feeling incomplete', according to one Redditor.
Another commented that I was 'weird to give the sidekick her own sidekick' and felt the main problem came from trying to 'make her both the sidekick and the equal co-star.'
There was also a suggestion that even if the character were 'well written…Waller-Bridge is (not) cut out for this kind of movie'.
But there were some positive comments.
One user said they weren't bothered by Helena taking over as they 'expected there to be a character who would do the heavy lifting' due to Harrison Ford's age.
Another felt the idea of Helena being a 'mirror of Indiana Jones in his younger years' actually added something to the movie. And while there may be differences of opinion over her role in this particular film, one Redditor believes the character of Helena has 'room…to develop and grow', which might be something the producers were looking for if they intend to expand on the franchise.
Not everybody had a problem with Waller-Bridge appearing to challenge Harrison Ford's position as the lead character. One user said, 'I don't mind her being adept at all this, as she has some tendencies of Temple Indy, she only cares about the fortune and glory,' but didn't like the fact that 'they build her up by pulling Indy down'.
This was a view shared by others, with one commenting, 'Helena and Teddy…constantly rip into (Indy) or feature moments to show how out of touch he is.'
This was always going to be a tough movie to produce due to the factors discussed above. The all-action Indy we know and love from the 1980s is simply too much for Harrison Ford these days. But Indiana Jones films are all about action and adventure.
The addition of someone to do the 'heavy lifting' in that regard makes sense. Why the writers felt the need to constantly knock Indy rather than making him a source of sage advice is not quite so clear. But you can't really blame the script on Phoebe Waller-Bridge.