Ted Lasso is a sports comedy-drama that oozes optimism from every frame.
The show follows the fictional association football club, Richmond AFC, whose new owner, Rebecca Welton, sets out to sabotage the team to get back at her ex-husband. Her plan involves hiring a clueless American football coach, Ted Lasso.
To everyone's surprise, Richmond AFC experiences unexpected success under Ted's guidance, changing the lives of everyone involved.
Ted Lasso's feel-good humour and positivity have made it an instant hit, with fans eagerly looking forward to every new season. Unfortunately, creator and star Jason Sudeikis recently announced that the upcoming third season would be the show's last. In an interview on 60 Minutes Overtime, Jason also revealed that many of the show's characters are named after real-life friends and colleagues.
Coming up with names for a whole football team can be daunting, but for Jason Sudeikis, it was an opportunity to pay homage to his friends and colleagues.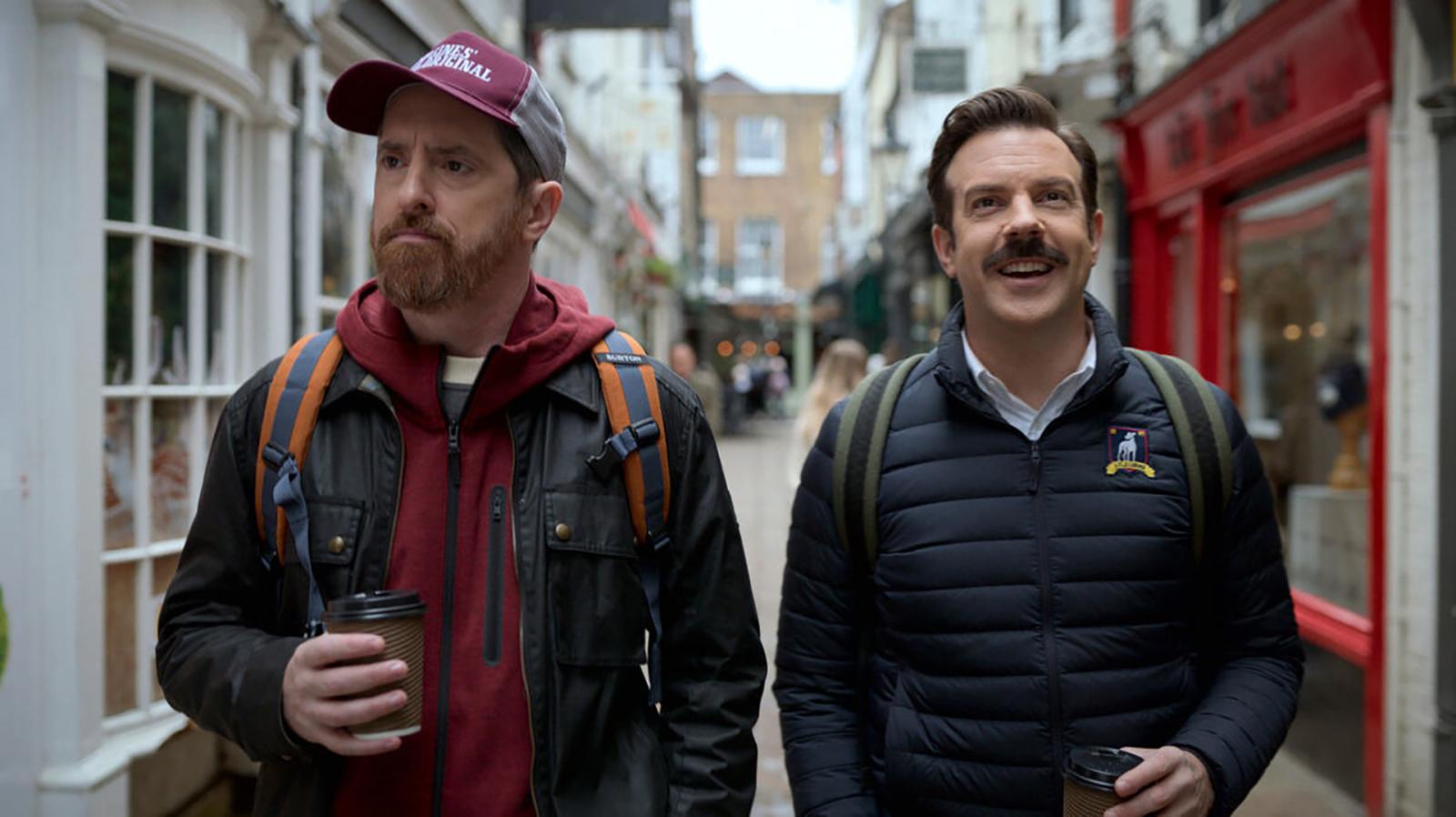 Saskia Maas, a former coworker from his time at Amsterdam's Boom Chicago, inspired the name of AFC Richmond's Dutch left back, Jan Maas.
Sam Obisanya, a recurring character on the show, was named after comedian and friend Sam Richardson, who also appears on the show as Edwin Akufo.
Mike O'Brien, the creator of A.P. Bio, lent his name to another player, while Martin De Maat, the late improv teacher from Second City, inspired the name of yet another character.
Even Tim Canterbury, a fictional character from The Office played by Martin Freeman, lent his name to a player on Ted Lasso.
The team's Cockburn was named after Sudeikis' on-and-off partner Olivia Wilde, Cockburn being her real last name.
With the names of so many of his friends and colleagues used on the show, it seems like Ted Lasso is not just a show but Jason Sudeikis' love letter to them.
Ted Lasso's third season will open on 15 March, and we'll get to see our favourite characters one last time.