Ted Lasso has been running on Apple TV+ since 2020.
The series follows a US college football coach who moves to London to coach a British soccer team. The wait for season 3 may seem endless, so many fans are looking around for something similar. Incidentally, a new comedy-drama series created by Bill Lawrence and Brett Goldstein has just started airing.
Shrinking stars Jason Segel and Harrison Ford and focuses on therapist Jimmy Laird (Segel), who has lost his wife and starts telling his clients what he thinks they should do, a big no-no in psychotherapy, which leads to all sorts of unexpected consequences. The protagonist and his patients deal with complex emotions, but the show's overall vibe is reminiscent of Ted Lasso and his approach to life.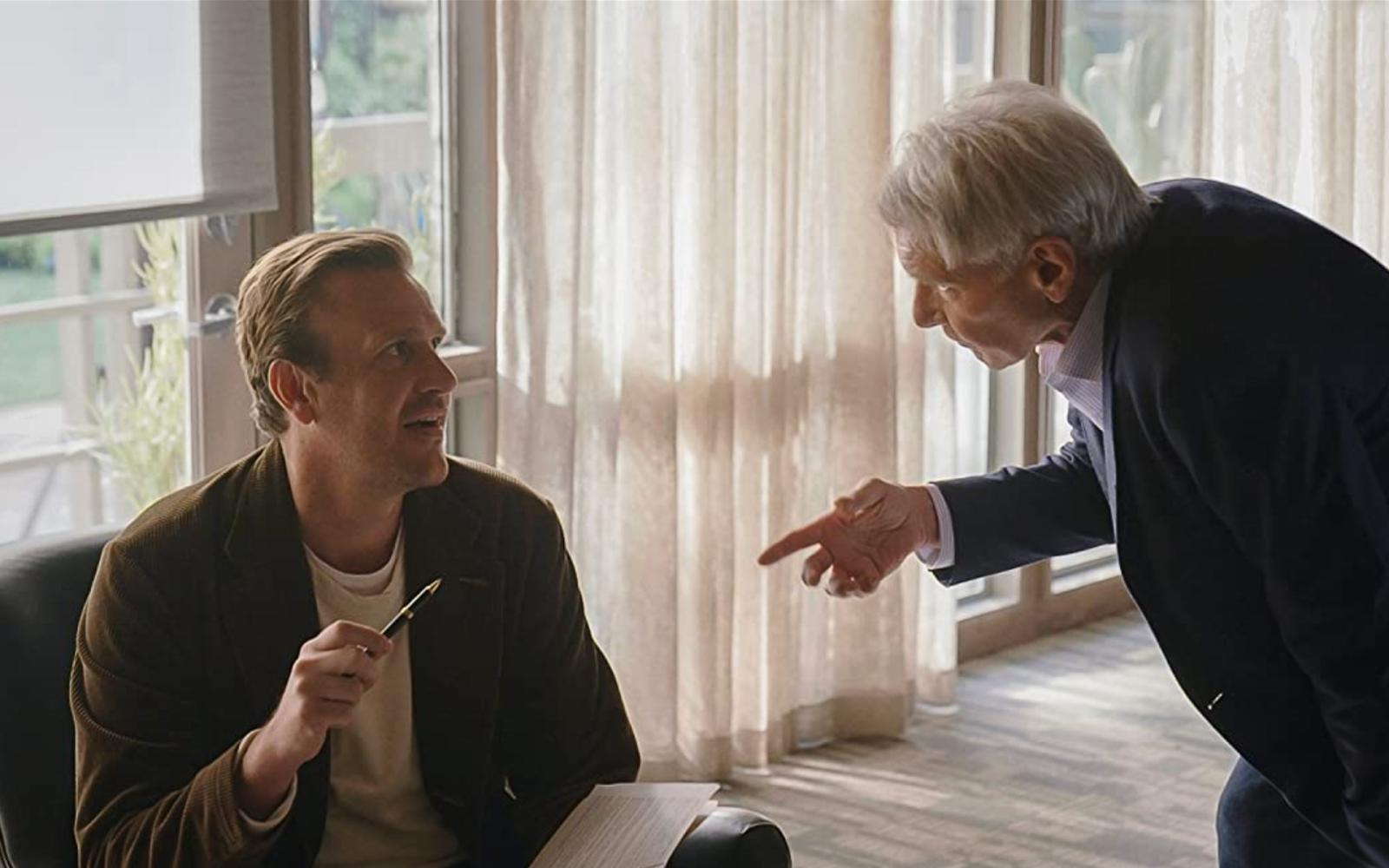 The therapist is also trying to find some common ground and get along with his teenage daughter, which gives us another insight into the main character's motivations.
The show takes its time to get off the ground, but eventually, it finds its stride. Viewers definitely see a lot of promise in Shrinking.
Although Shrinking deals with difficult experiences, grief and pain, the show's comedic tone makes the audience laugh and cry. Through this unique blend of emotions, viewers are prompted to think about life's challenges and ways to overcome them.
The protagonist's willingness to cross ethical boundaries adds dramatic elements to the narrative, but it also foreshadows the inevitable consequences of his actions. Despite its comedic nature, the series ultimately provides a thought-provoking examination of human behaviour and the consequences of our choices.
The new series will probably have a significant therapeutic effect on viewers.
Shrinking can inspire those seeking support and answers with its blend of humour, unexpected situations, and the characters' attempts to cope with their emotions.
Furthermore, the show presents therapists in a relatable manner, portraying them as ordinary people struggling with the same issues as their clients. This relatability helps humanise therapists and emphasises the fact that they are not only experts but also people who face challenges in their personal lives.
Thus, Ted Lasso fans may find Shrinking very appealing, as it serves a very similar blend of drama and comedy, telling a different story in fundamentally the same way.
Shrinking's next episode is set to air on Friday, 24 February.