As everyone waits for season two of HBO's fantasy hit, fans wondered if the source material could prepare them for what's to come.
George R. R. Martin continued his reign over prestige fantasy series last year with another project set in the Seven Kingdoms universe. House of the Dragon, based on Martin's 2018 book Fire & Blood, tells the story of a struggle between two branches of the Targaryen dynasty, each desperately trying to take their place on the Iron Throne.
The audience loved seeing the author's trademark multilayered intrigue and excessive violence back on screens after Game of Thrones ended in 2019.
But despite a strong cast and a skilled writing team, some people felt a little cheated after the first 10 episodes, arguing that the story's supporting characters lacked the depth and development normally seen in Martin's work. Naturally, after viewing the series, many fans decided to read Fire & Blood to better understand some of the storylines and characters. But is the book really more detailed than the show?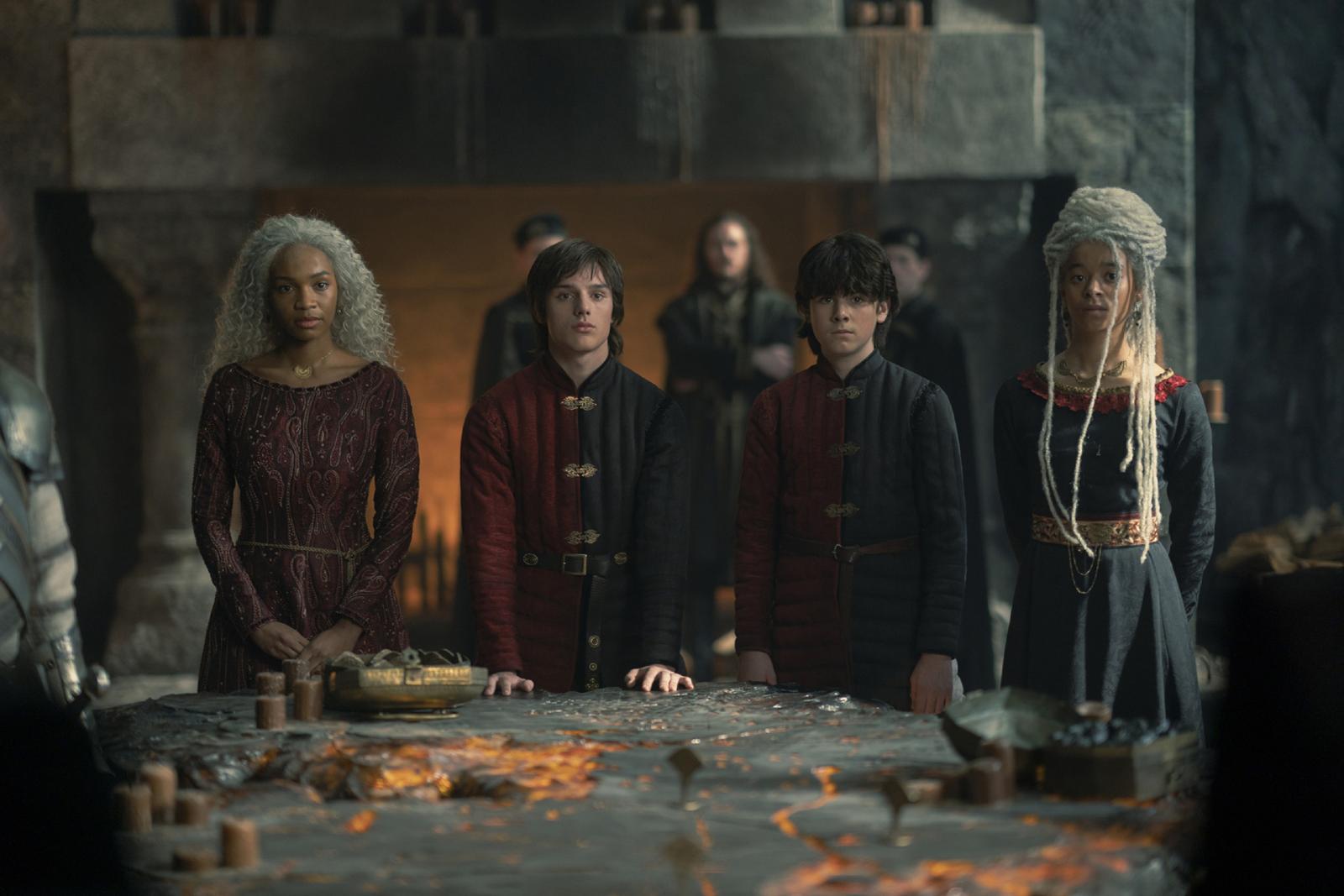 Surprisingly, no. House of the Dragon is a huge exception from most book-to-screen adaptations because the plot is much more developed in the series compared to the original novel.
The reason for that is that the book is structured as a historical novel, rather than a classic piece of fiction: in Fire & Blood, Martin simply sketched out the Targaryen story, mimicking an authentic historical document. This approach allowed him to cover a huge span of time and a great number of events without having to write dozens of books on the subject.
In fact, the first season of House of the Dragon adapted only about 40 pages of the original novel. The show's creators have managed to turn a small portion of Martin's text into a full-blown blockbuster series, with interesting subplots, character development, and a multi-season storyline.
In that respect, the above-mentioned criticism about one-dimensional supporting characters is rather irrelevant because the writers did not cut the original story short, on the contrary, enriching it with much depth and detail.
And though, in its structure, Martin's novel is akin to a Wikipedia article, his book will certainly serve as a great source material for future HBO endeavors, for its vast amount of content can be adapted into many more seasons of House of the Dragon — or even a few original shows.