The hit AMC series, Better Call Saul, ended last year, but fans still want to know more about Jimmy's life before the show's events.
Saul Goodman was everyone's favourite on Breaking Bad: the sophisticated, dazzling, and capable lawyer helped Walter set up a front business operation to launder the money he made cooking meth. AMC got the message and produced a prequel spinoff series about the story behind Saul Goodman.
Better Call Saul became a hit, too, running for six seasons with consistently high ratings.
Fans got a massive kick out of watching Jimmy McGill (Saul Goodman's real name)'s rags to riches story. However, even after the show ended, many fans still can't help but wonder why a gifted lawyer like Jimmy would run his business out of a cramped space in the back of a nail salon.
Before passing the bar, Jimmy was a con artist and a troublemaker. He eventually landed in jail, but his brother Chuck got him off. Inspired by how Chuck managed to turn his situation around through legal means, Jimmy started studying law himself while working as a clerk at his brother's law firm.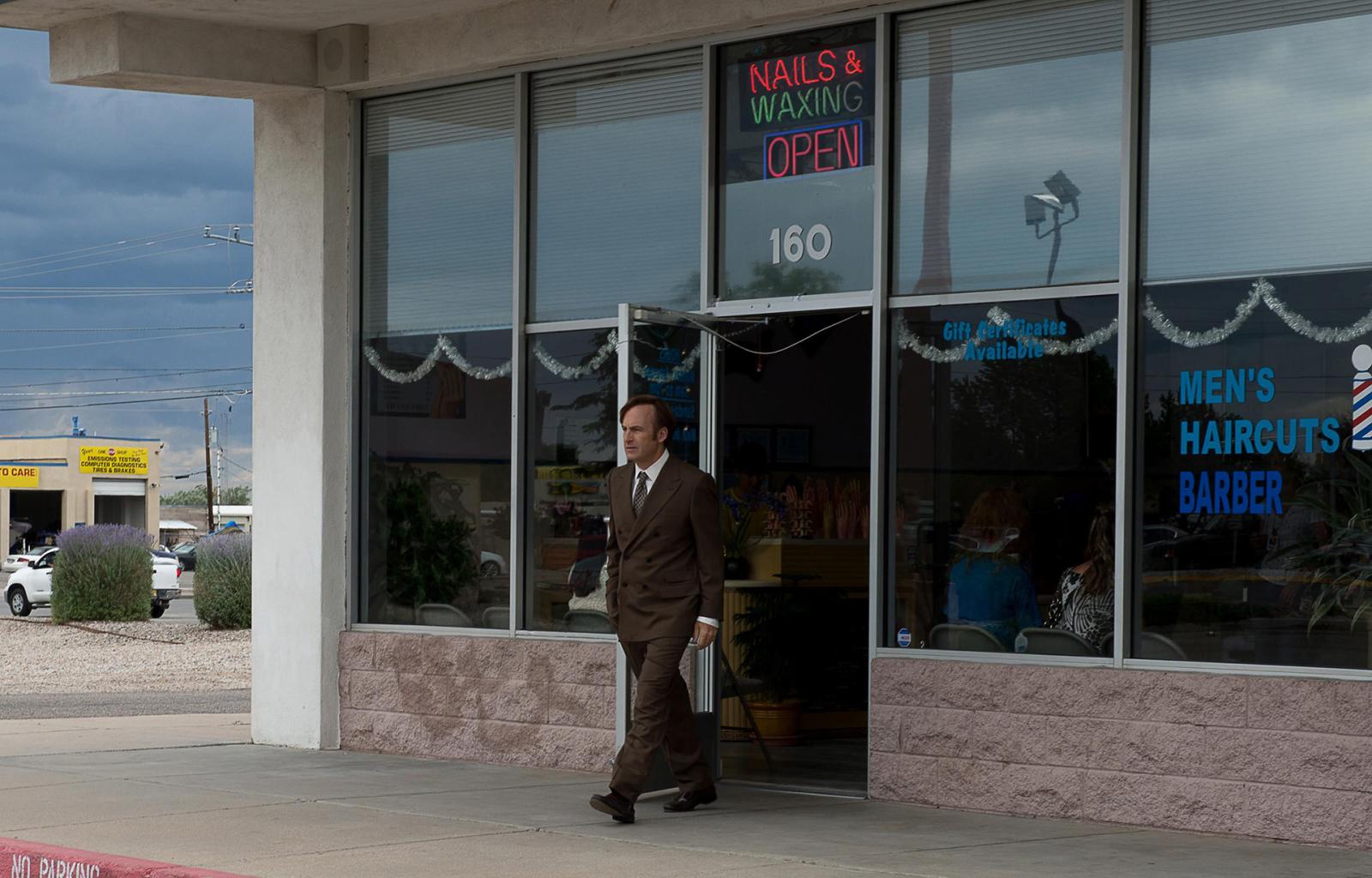 After passing the bar, Jimmy tried to get a job as a lawyer at his brother's firm, but Chuck flatly refused to hire him, so Jimmy had to go it alone, renting the aforementioned cramped space in the back of a nail salon.
But why did he rent space there, specifically? Well, for one, it was cheap, and Jimmy was strapped for cash.
He could hardly have afforded a fancy office like his brother's firm had. Second, fans insist Jimmy's just not the kind of person to go for luxury: when he first struck out on his own as a lawyer, he was an idealist who only cared about helping people rather than getting rich. So the fandom's consensus is that the little room in the back of the nail salon was ideal for him because it was cheap and very close to the courthouse.
Many fans on Reddit also point to the fact that as a public defendant, Jimmy didn't need an office to run his business as he was constantly out and about closing out-of-court settlement deals.
Perhaps, at that stage of his career, Jimmy was just content to be doing what he loved, even if it meant working from a cramped walk-in closet of an office in the back of a nail salon.