Here's Why Everyone's Talking About Jared Leto's MTV VMA Appearance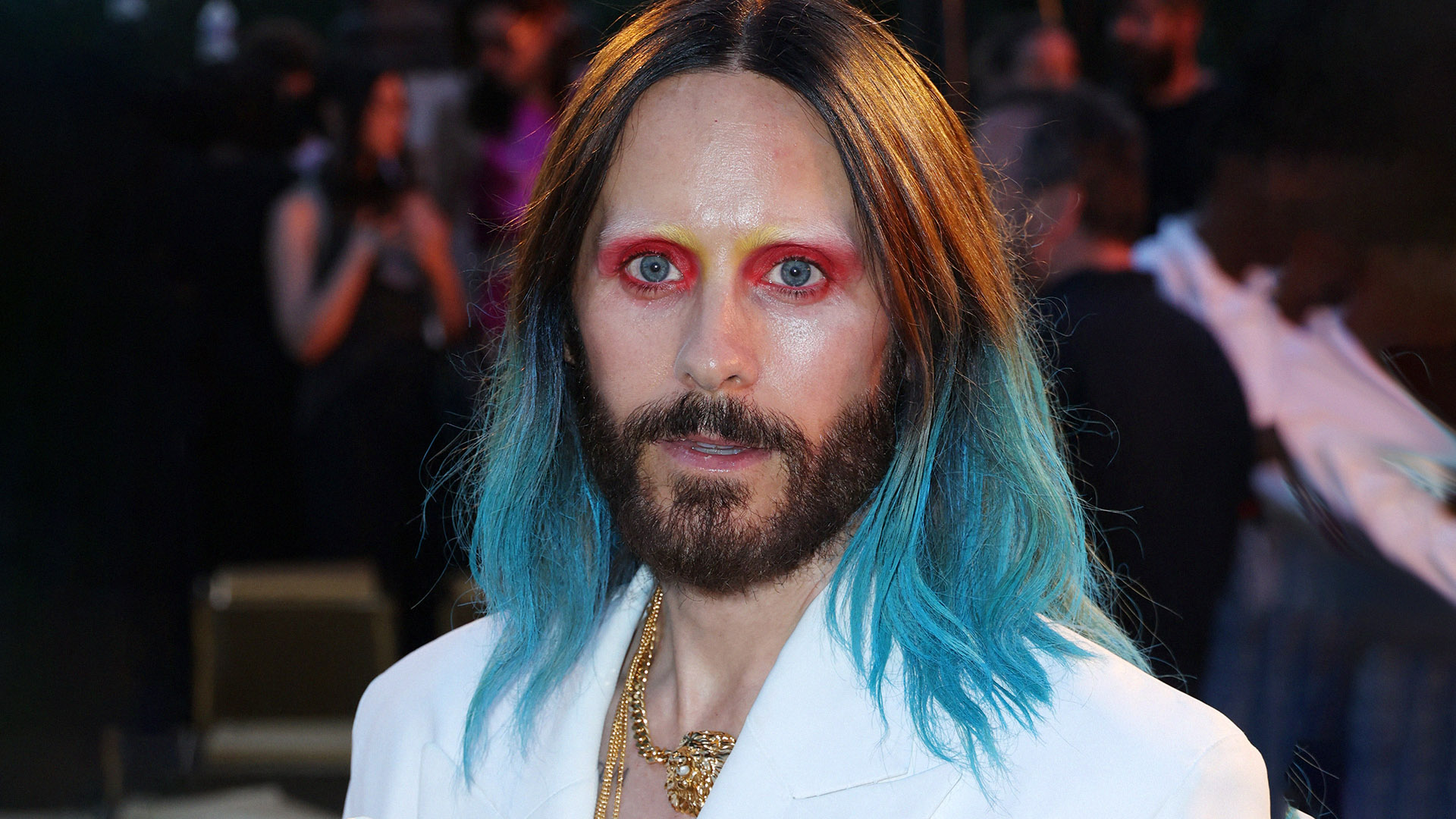 It seems one actress may have inspired Leto's look!
The MTV Video Music Awards, which recognize and honor the most influential figures in pop music, have just ended. It was a year dominated by powerful female artists, as the undisputed winners were the dazzling Ice Spice and the equally radiant Miss Americana, whom many also know as Taylor Swift.
However, they weren't the only ones grabbing headlines this year. Jared Leto made an appearance at the ceremony and wowed everyone with his striking new look. Still, rather than being solely jaw-dropping and eye-catching, the transformation also had a humorous and somewhat eerie aspect to it because his appearance seemed to channel a certain famous actress who used to date Ye (formerly Kanye West).
The Look
The film/rock star, whose band Thirty Seconds to Mars got a nomination, graced the event in a dazzling all-black getup. Leto sported a mesh blouse with leather detailing, shorts with a side slit, leather gloves, and impressive thigh-high heeled boots. He complimented the look with a metallic choker, a matching cuff bracelet, and futuristic shield-style sunglasses.
But the ensemble itself wasn't the sole attention-grabber! The centerpiece of his look was his makeup: black eyeliner extended dramatically to the temples.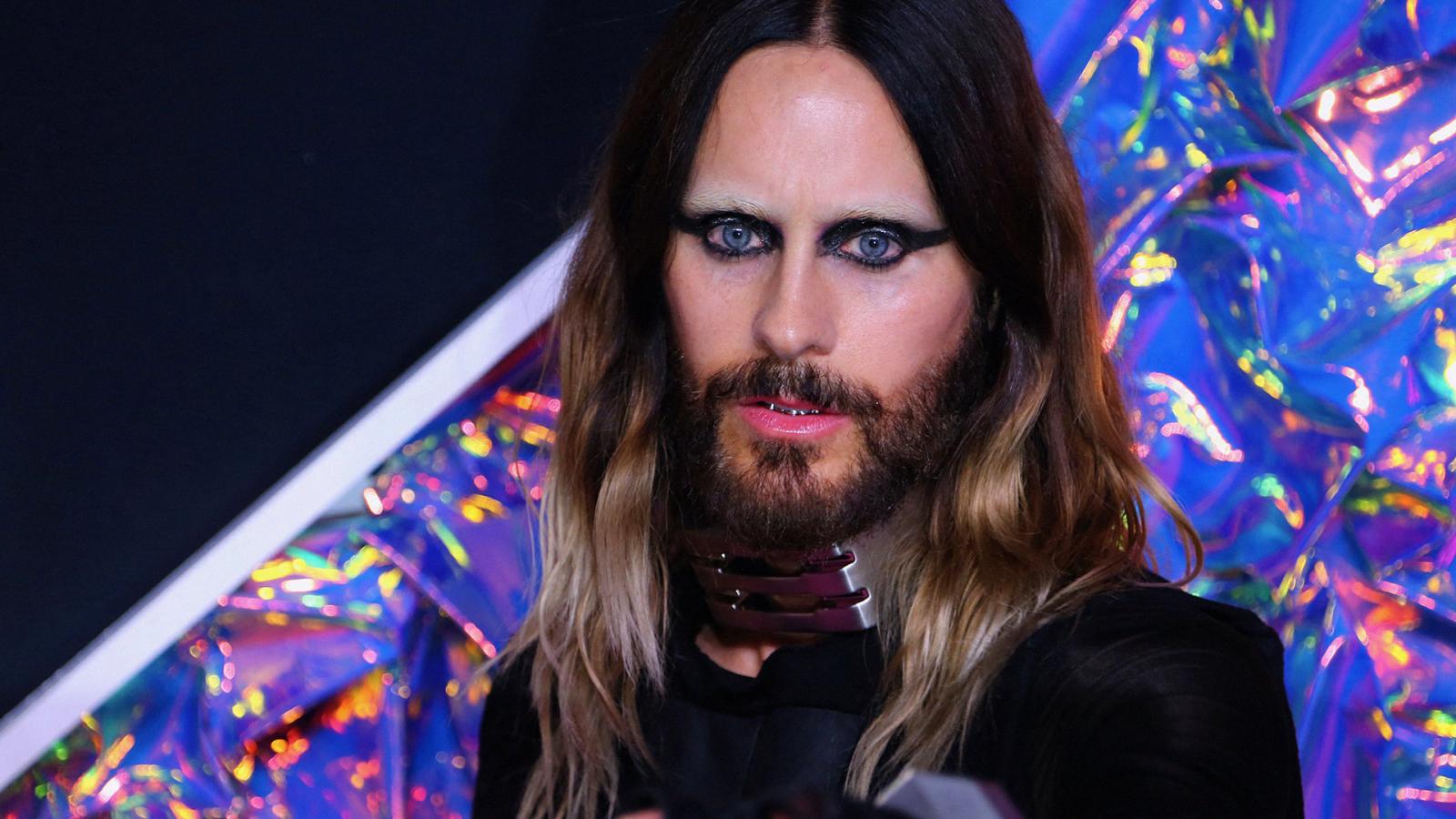 Perfect Doppelgänger
'Jared Leto is lowkey serving Julia Fox, drawn from somebody's memory or something,' a fan opined on X (previously known as Twitter).
Upon seeing Leto, numerous fans couldn't help but draw parallels between his style and that of Uncut Gems star Julia Fox. The actress and model, who is on friendly terms with Jared, is renowned for consistently donning bold yet sophisticated outfits. Julia has been seen flaunting similar towering platform boots and black leather ensembles. However, it's her distinctive makeup and bleached eyebrows that create her signature look.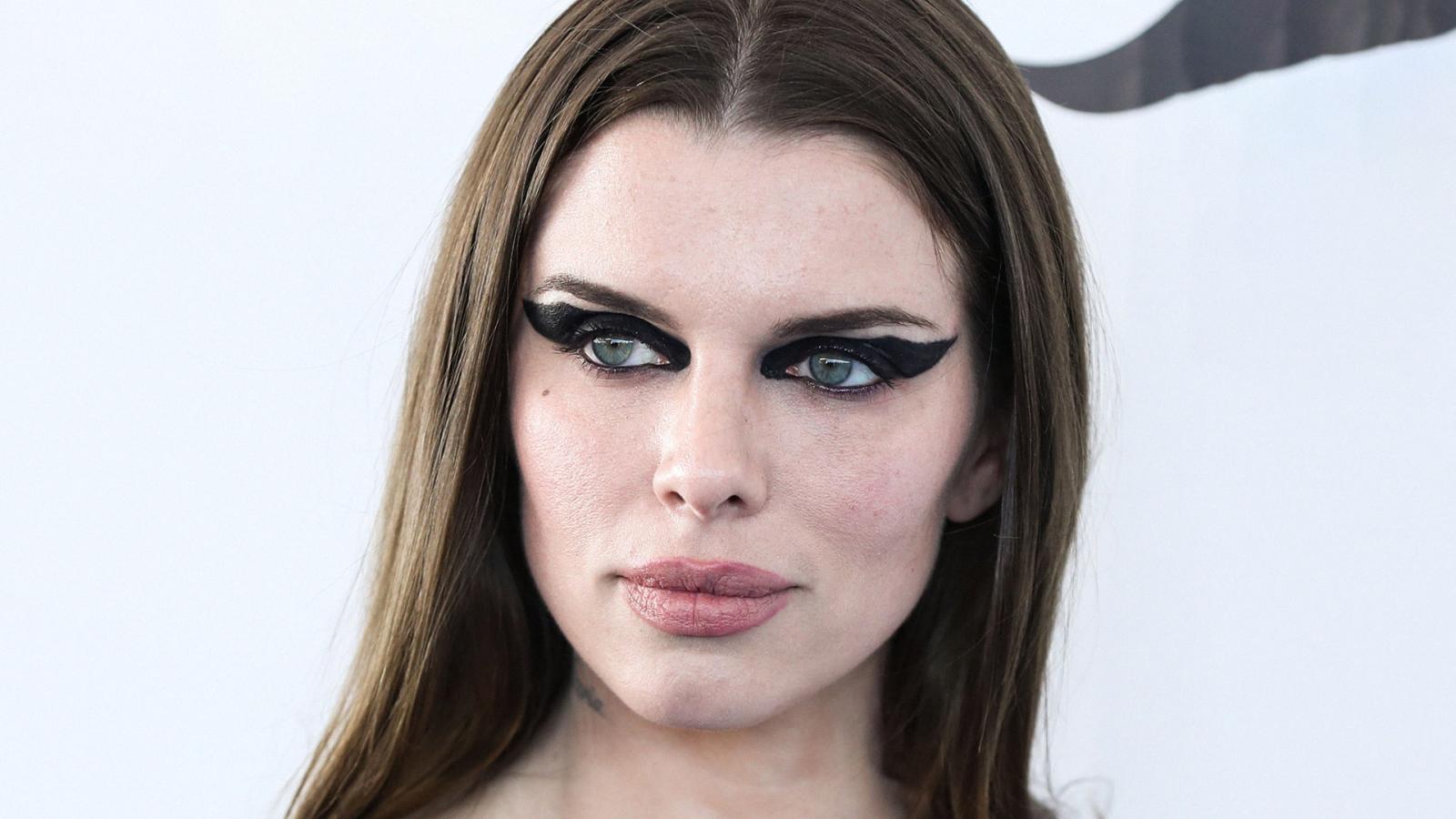 On September 5, during the PrettyLittleThing x Naomi Campbell fashion show, Fox set herself apart from other celebrities by wearing an audacious outfit composed merely of delicate chains and metal panels, which barely managed to cover her private parts. Now, many media outlets are having to bend over backward to publish images of her risque attire without violating social media guidelines for explicit content.
We are probably lucky that Jared Leto chose to go with the black eyeliner rather than putting on nothing but chains and metal panels.
Source: X.