Fashion? Who needs it? Amy Winehouse proved you don't need to follow trends to be chic.
"Forgive my ignorance, I don't know anything about fashion," Amy Winehouse said these words at the opening of the Fendi store in Paris in 2008.
The singer really did not care much about what was happening on the catwalk or in the pages of fashion magazines. This did not prevent her from becoming a real muse for many designers, such as Karl Lagerfeld.
Just months before this a stern and uncompromising Kaiser was showering her with compliments at the Chanel Métiers d'Art show, calling her a "style icon". The designer's love for the singer, however, was apparent. On that day the models walked the runway with a beehive of hair on their head and a generous layer of black eyeliner.
The star was instantly recognizable by these two trademarks: a high 60s-style hair and rock 'n' roll winged eyeliner. These were as much a calling card for her as platinum curls and red lipstick for Marilyn Monroe. She was also remarkably consistent in her choice of outfits: pin-up dresses, tight polo shirts, pencil skirts combined with wide waist belts, and low heel pumps were comfortable uniforms and armor that protected her from the world around her.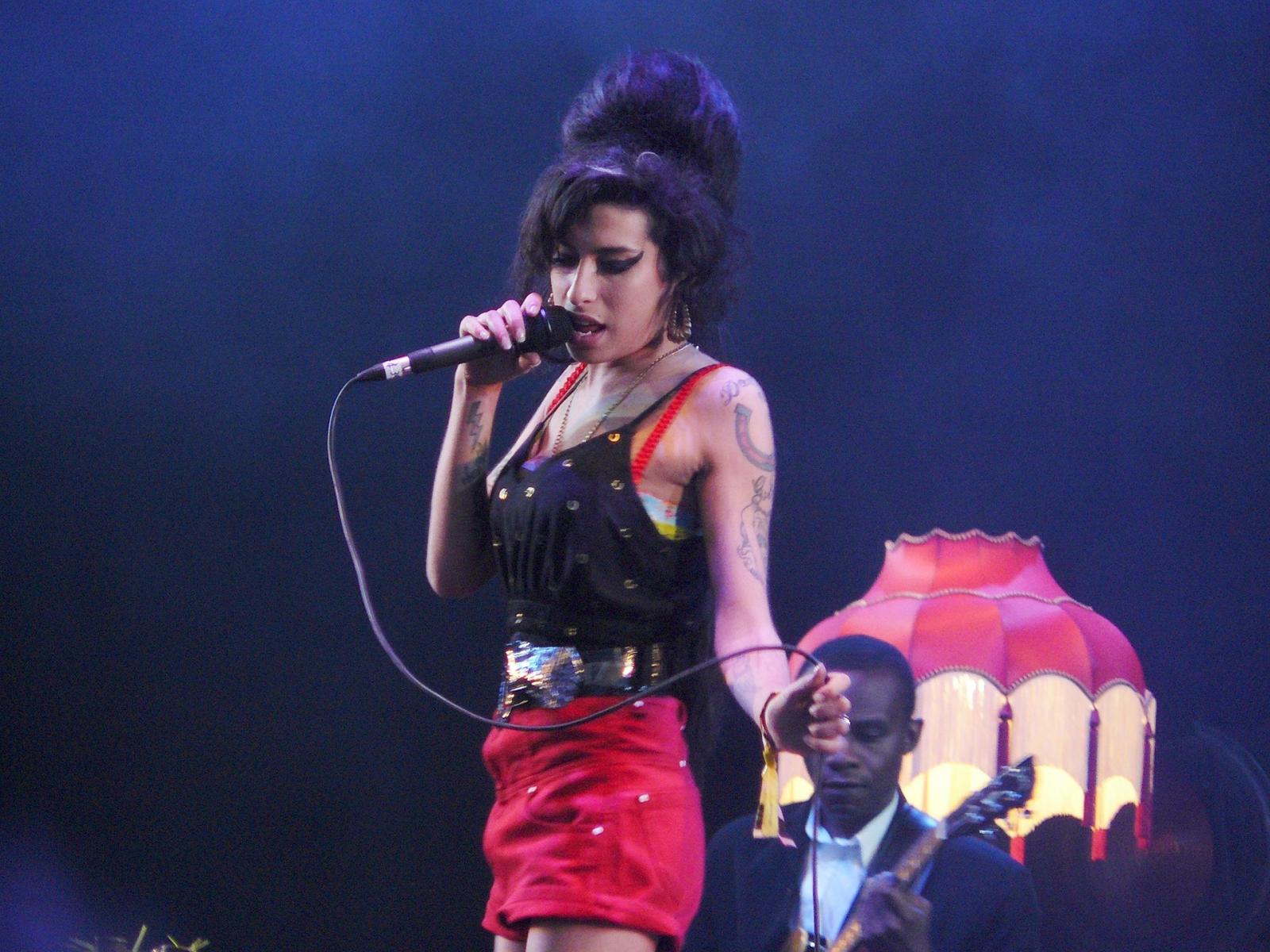 But far more important was the way she wore all these things. And she did it like a real rock star: carelessly, casually, and without paying much attention to what she was wearing.
This indifference, if not negligence, paradoxically, is what made her a style icon — because otherwise such a unique way of dressing just could not happen. It was this punk attitude that made her looks unforgettable, even if they, by and large, were nothing special. And that is why they were so hard to copy. A polo shirt, a wide belt, and a pencil skirt on another person did not have the same effect even in combination with the same signature hair and makeup.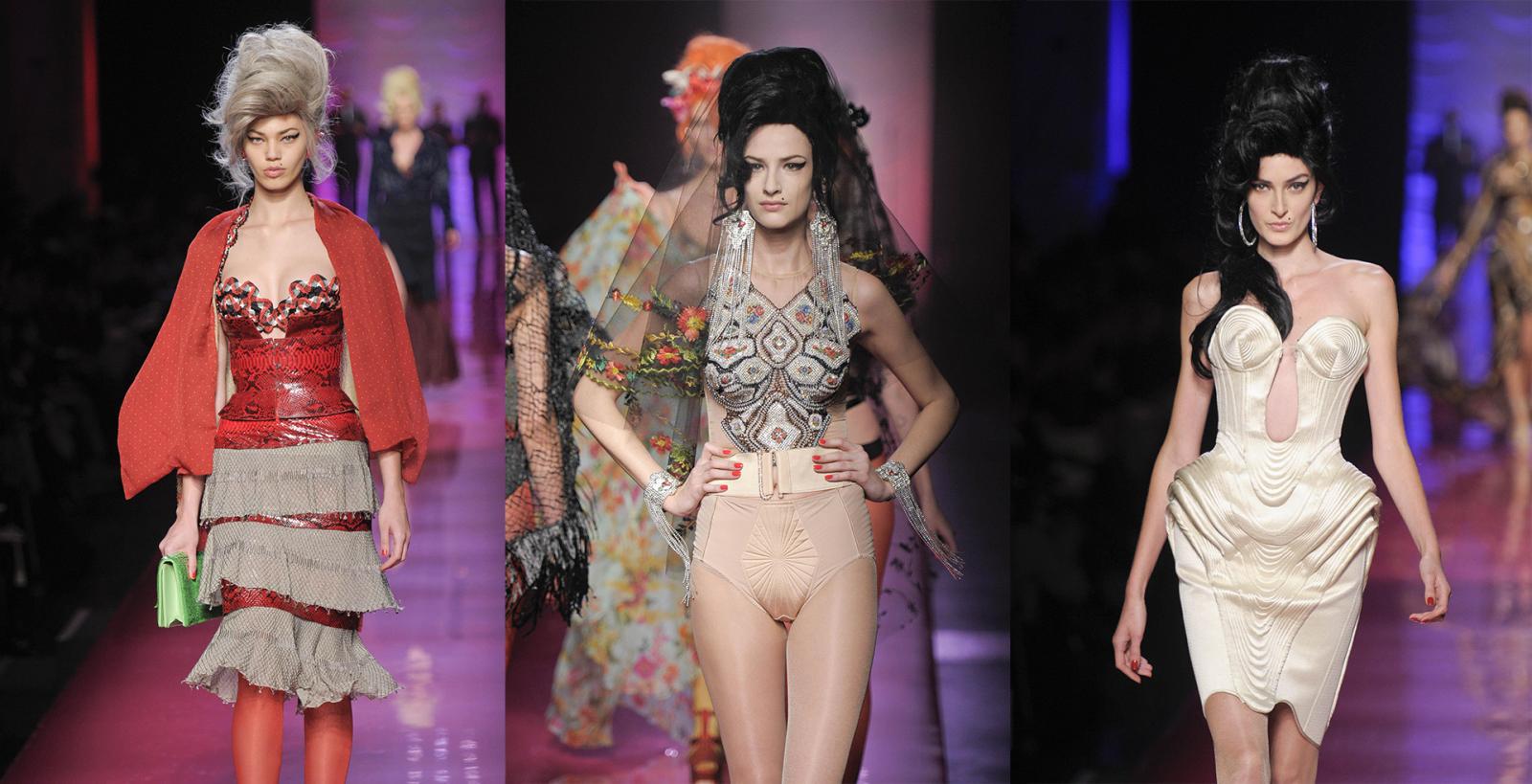 Jean Paul Gaultier during his spring-summer 2012 couture show was a clear proof of that. Gaultier decided to pay tribute to the singer (she had passed away not long before that) and sent on a catwalk her "lookalikes" — the models in reinterpreted outfits of the iconic star. But they copied the star only in form but not in content as they lacked Winehouse's rebellious spirit. The show raised questions from many people, including Amy's own family. Her father, Mitch, for example, called it a "bad taste".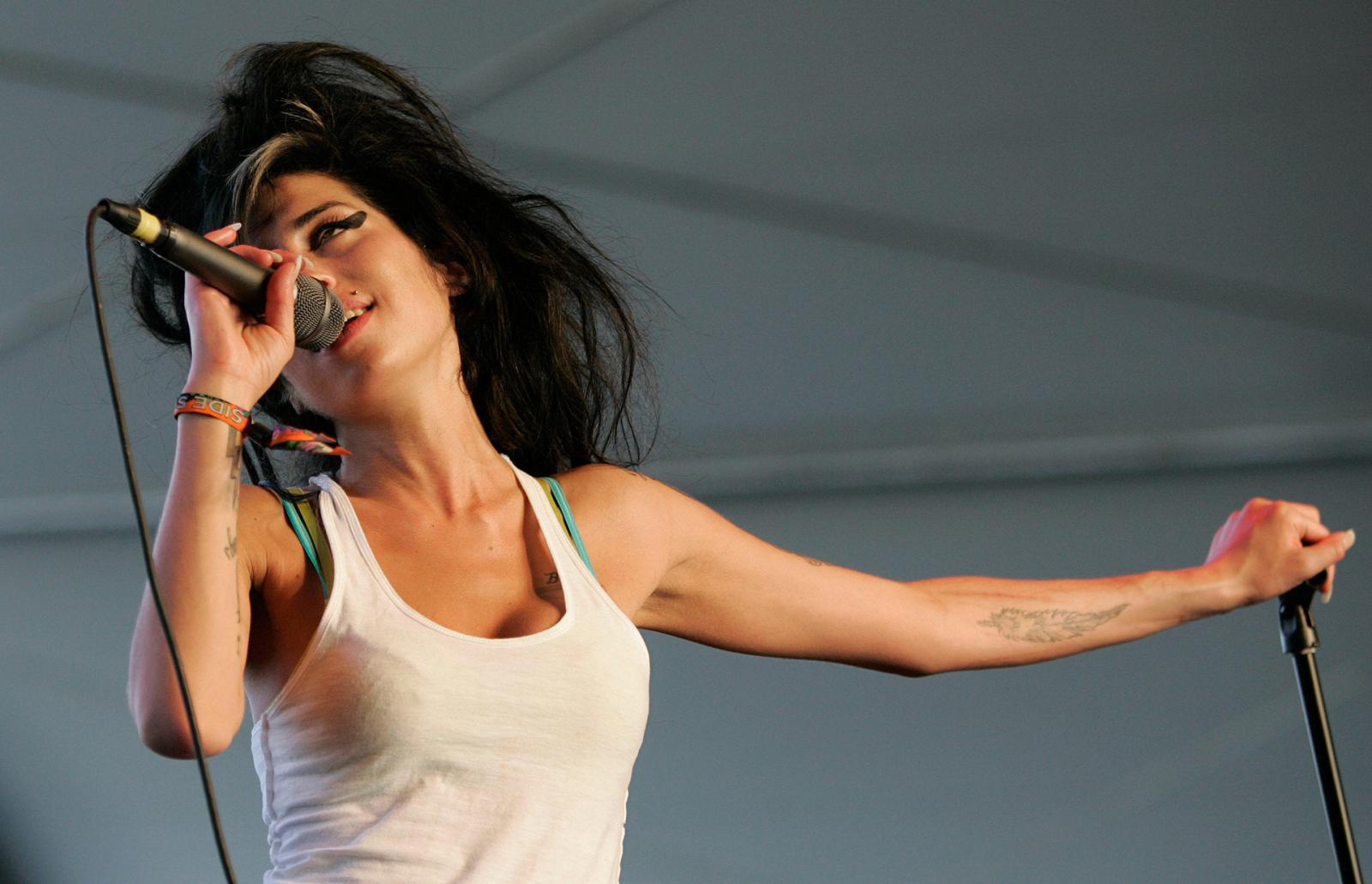 We are not going to say anything that dramatic and even 10 years later we see in Gaultier's gesture only the respect he had for Amy and her contribution not only to music, but also, unknowingly, to fashion. She is a prime example of the fact that a style icon does not need to be into fashion, understand trends or be friends with designers. Much more important is to have a cohesive and unique style, which works only when the look shows what's going on inside a person. Even if there is a real human tragedy happening, about which we still don't know a lot.