These actors took their on-screen chemistry to the next level.
Angelina Jolie and Brad Pitt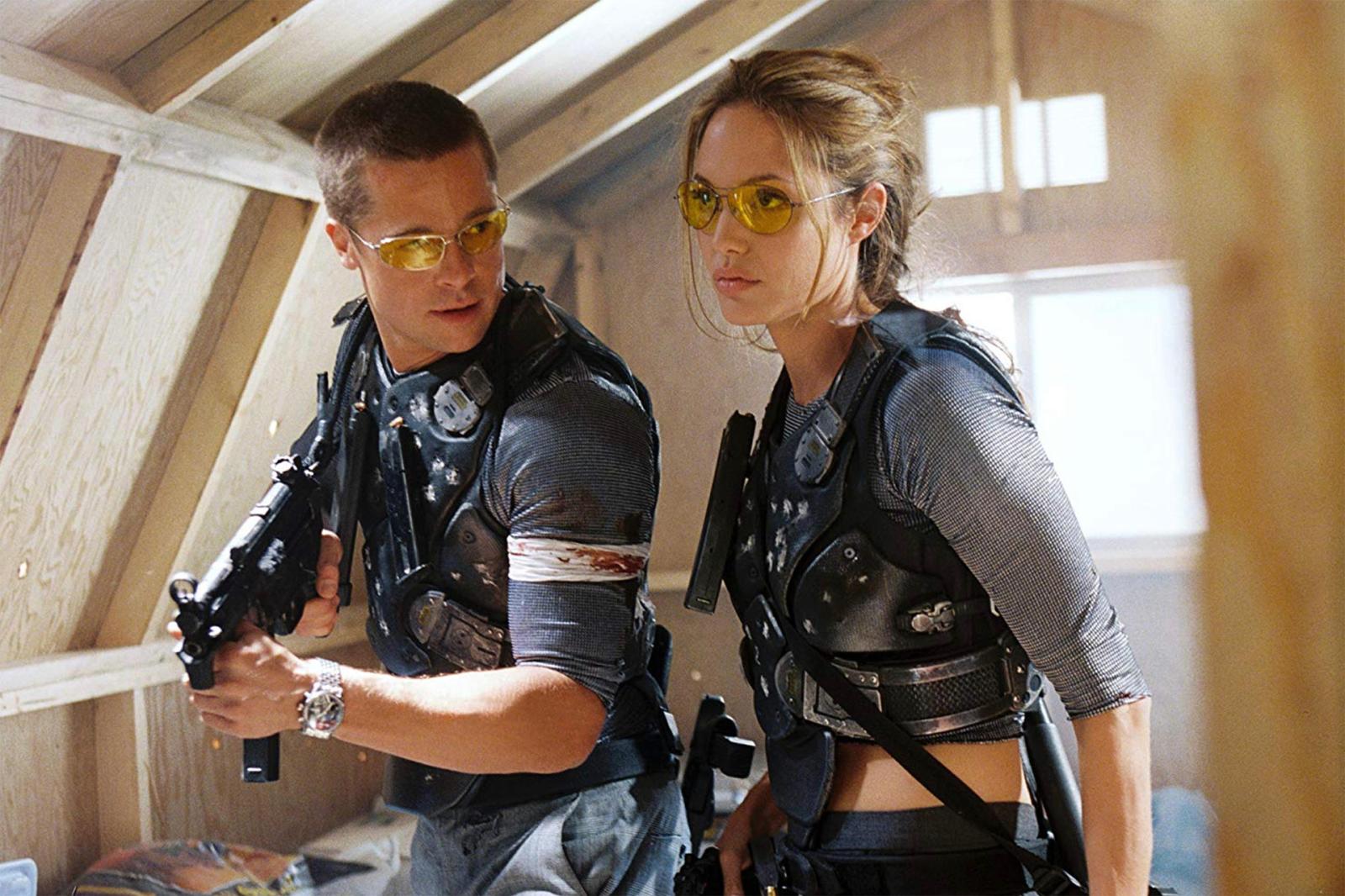 Angelina and Brad were one of the brightest couples whose screen love had become real. The actors met in 2005 on the set of the movie Mr. & Mrs. Smith — the audience anxiously followed the events of the movie and the relationship of the main characters. Even before the release of the film, rumors started to circulate that there is something going on between the actors. Angelina and Brad were often seen together off the set, and they did not look like colleagues, but as lovers.
It is a well-known situation when warm feelings arise between the actors of the film, but this time many were against the union of Hollywood stars, because Pitt was married to Jennifer Aniston. After yet another news article, fans of the actors were divided into two camps: some supported their relationship, while others called Angelina a villain and a marriage breaker.
When the actors could no longer hide their affair, Brad divorced Jennifer Aniston and had always been there for Angelina ever since.
That perfect life lasted until 2016, during this time, the couple managed to give birth to three kids and adopted the same number of children. In 2019, Brad and Angelina's high-profile divorce proceedings finally ended.
Johnny Depp and Amber Heard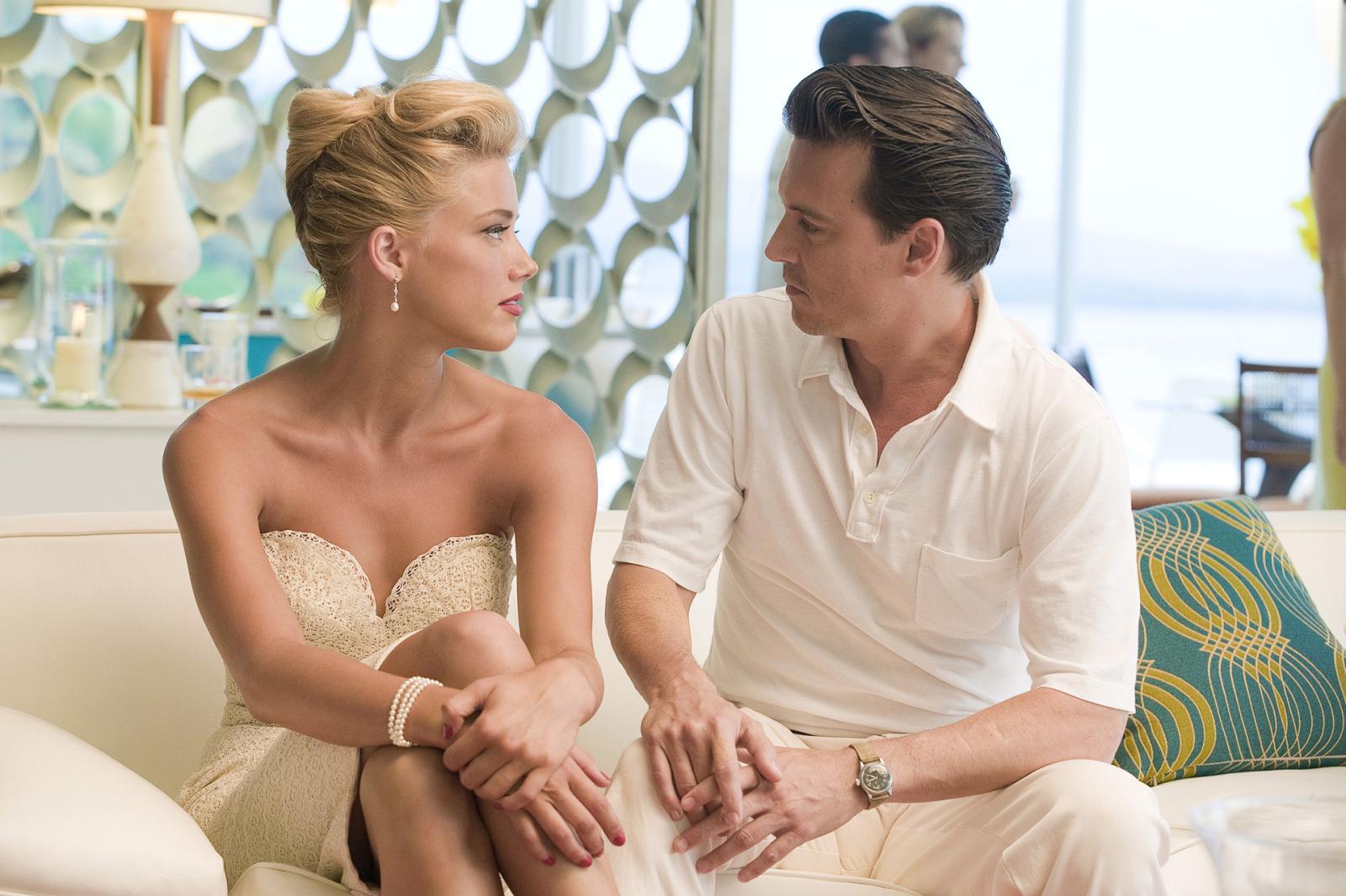 In 2011, Johnny Depp was so charmed by young actress Amber Heard, with whom he played in the film The Rum Diary that he left the mother of his children, actress Vanessa Paradis, with whom he lived for 14 years. Over the years, the actor has never dared to marry Vanessa, but proposed to Amber almost immediately after the relationship began.
It should be noted that Depp had to seek favor from Heard, who at that time was dating another girl, a French fashion model Marie de Villepin. Still, it was difficult for her to resist the advances of the Hollywood star. In 2015, the couple got married and held the wedding, as stars are supposed to, in a big way.
However, a year later, it became known that all was not well in the family of Johnny and Amber, and soon the actress herself accused her husband of domestic violence and filed for divorce.
New details of their family life still appear in the media, although they officially divorced in 2017.
Kurt Russell and Goldie Hawn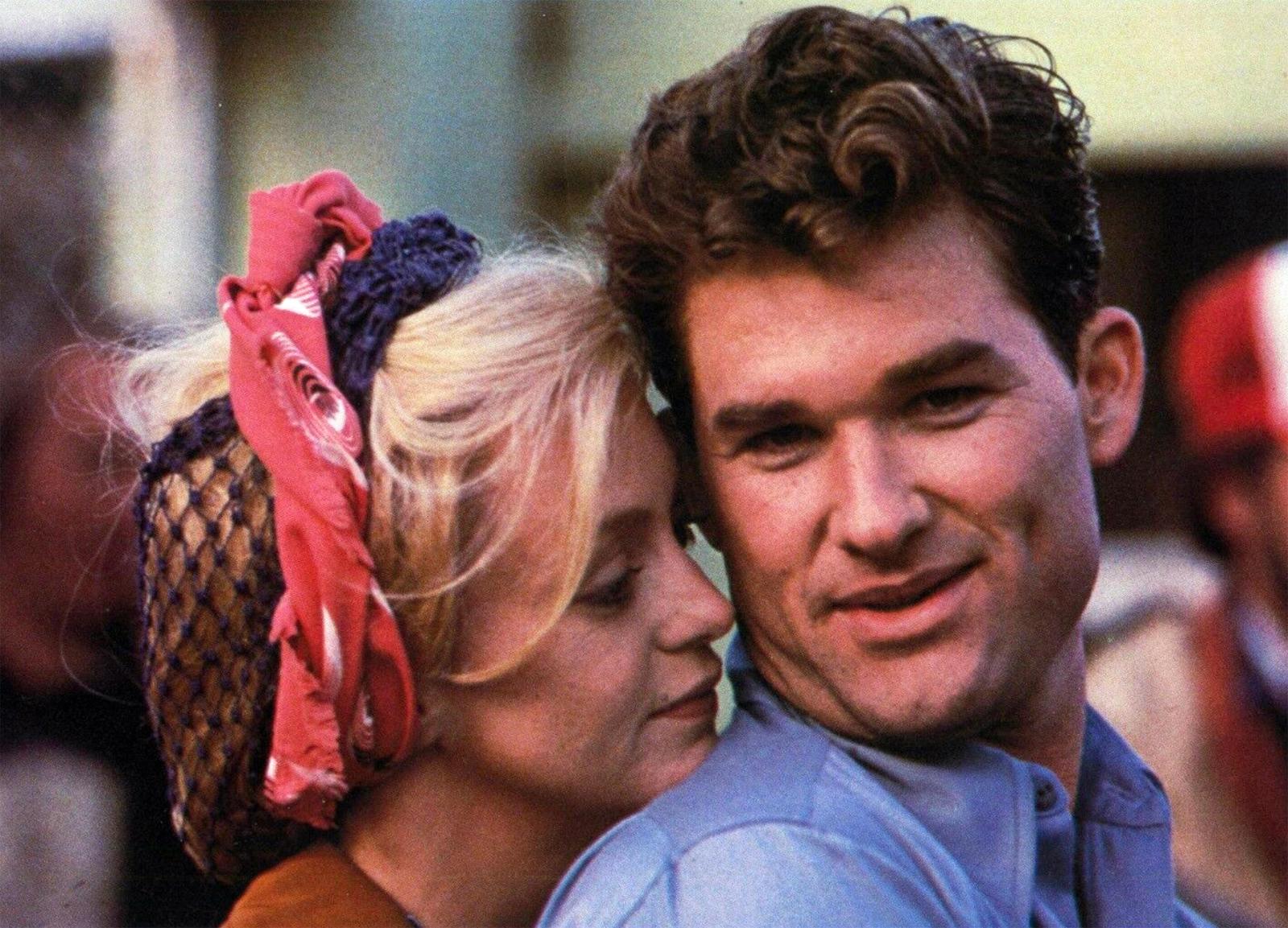 The movie Swing Shift was a momentous one for Kurt Russell and Goldie Hawn — after filming together, the actors started living together as well. Interestingly, they have already met on the set of another project, but then did not pay much attention to each other.
Kurt and Goldie since then have not seen each other for 20 years and during this time have managed to get married to other people.
Hawn admitted that she was initially not thrilled with her admirer, but she was won over by the fact that he was a kind and sincere man who quickly found common ground with her children from a previous marriage.
Russell and Hawn have been together for more than 30 years, but in all that time they have not dared to marry each other. Apparently, unsuccessful marriages have taught them that this bureaucratic ordeal does not matter and you can be happy without it.
Eva Mendes and Ryan Gosling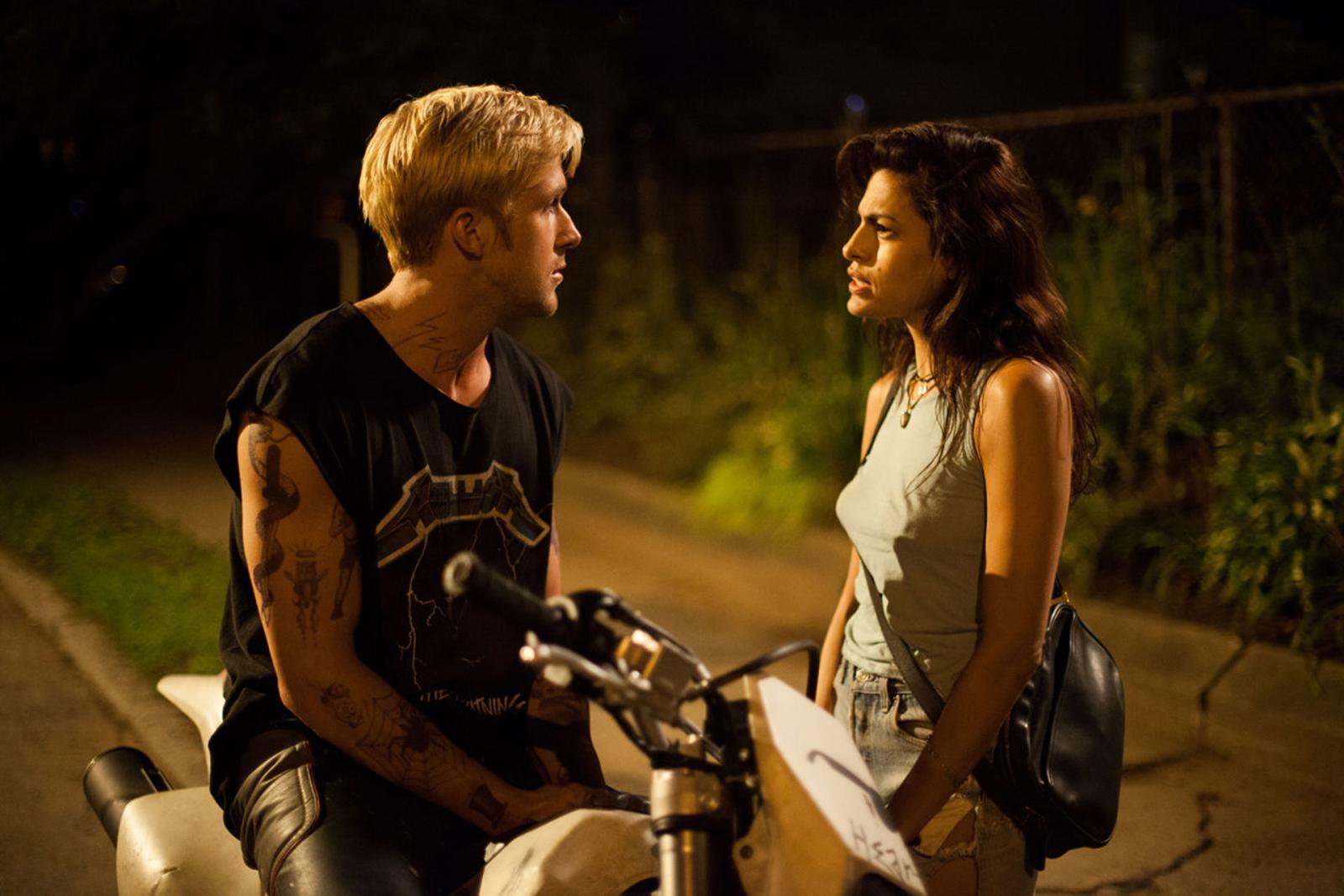 Eva and Ryan, having played a married couple in the crime drama The Place Beyond the Pines, realized that they wanted to be together in real life as well. Initially, many did not believe that the relationship would last long, because Eva has always described the man of her dreams differently. In addition, she has repeatedly admitted that she is not suitable for the role of the mother, and because of her violent temperament is unlikely to be able to live with someone for a long time.
However, it was because of Gosling that she was able to change her mind. Actors have been together for almost ten years now and are raising two daughters — Esmeralda and Amada. They also, like Kurt Russell and Goldie Hawn, are in no hurry to get married.
Ryan Reynolds and Blake Lively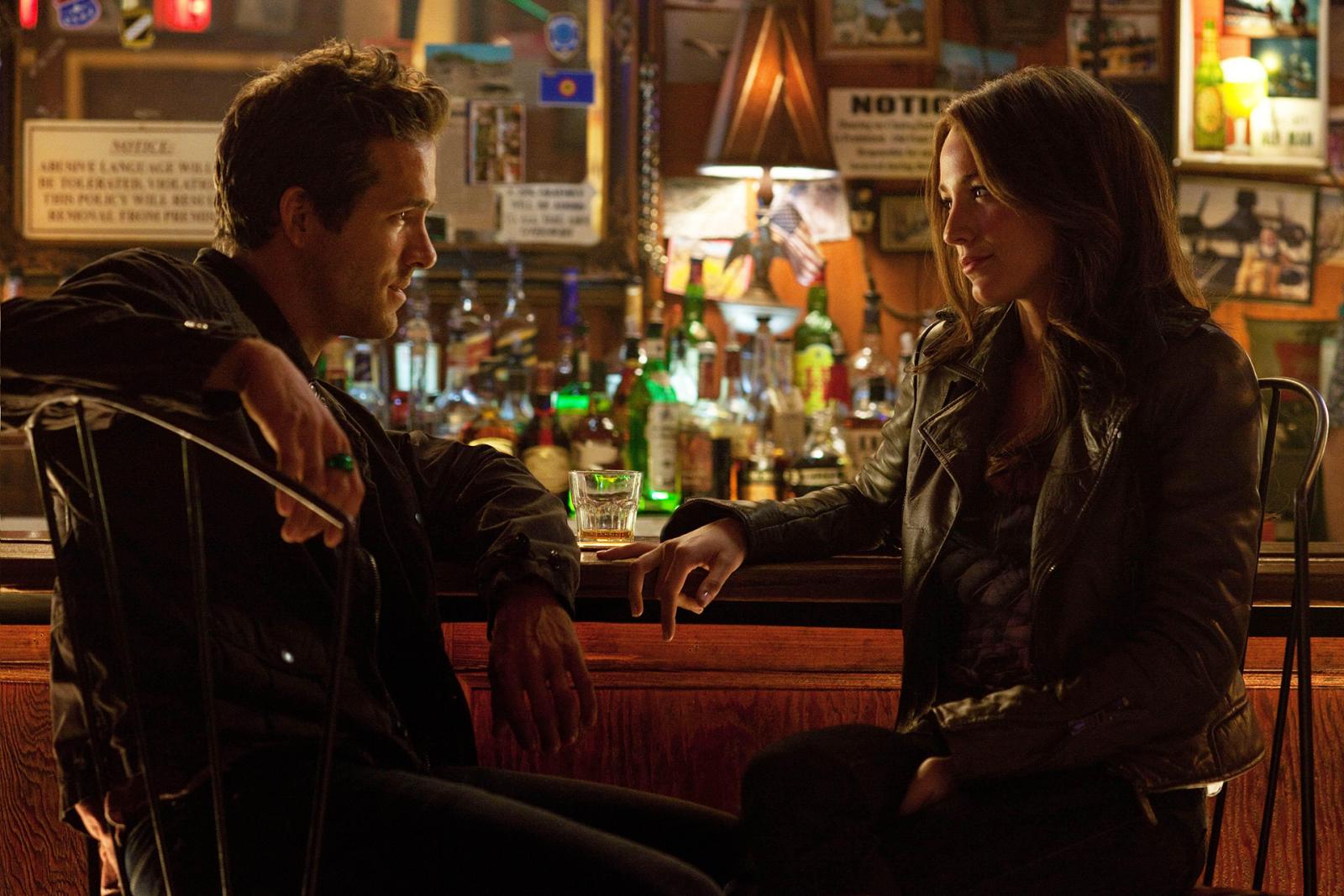 The story of one of the most beautiful couples in Hollywood began on the set of the movie Green Lantern, where they played lovers.
Actors met at a time when Ryan's marriage to Scarlett Johansson was coming apart, and Blake just ended her relationship with one of the most famous Hollywood's handsome actors, Leonardo DiCaprio.
At that moment, Reynolds was not ready for a new relationship, and his faith in eternal love after two failed marriages was shaken.
Lively helped him to survive a difficult period in his life, who herself has recently been in a similar situation and tried to forget about her bright but short affair with DiCaprio.
In 2012, they secretly played a wedding, which surprised both journalists and fans who had a hard time getting used to the idea that Ryan divorced Scarlett. Rumor has it that the reason for the separation was the actress' unwillingness to have children. Blake Lively, though, already gave birth to their three daughters.
Ben Affleck and Jennifer Garner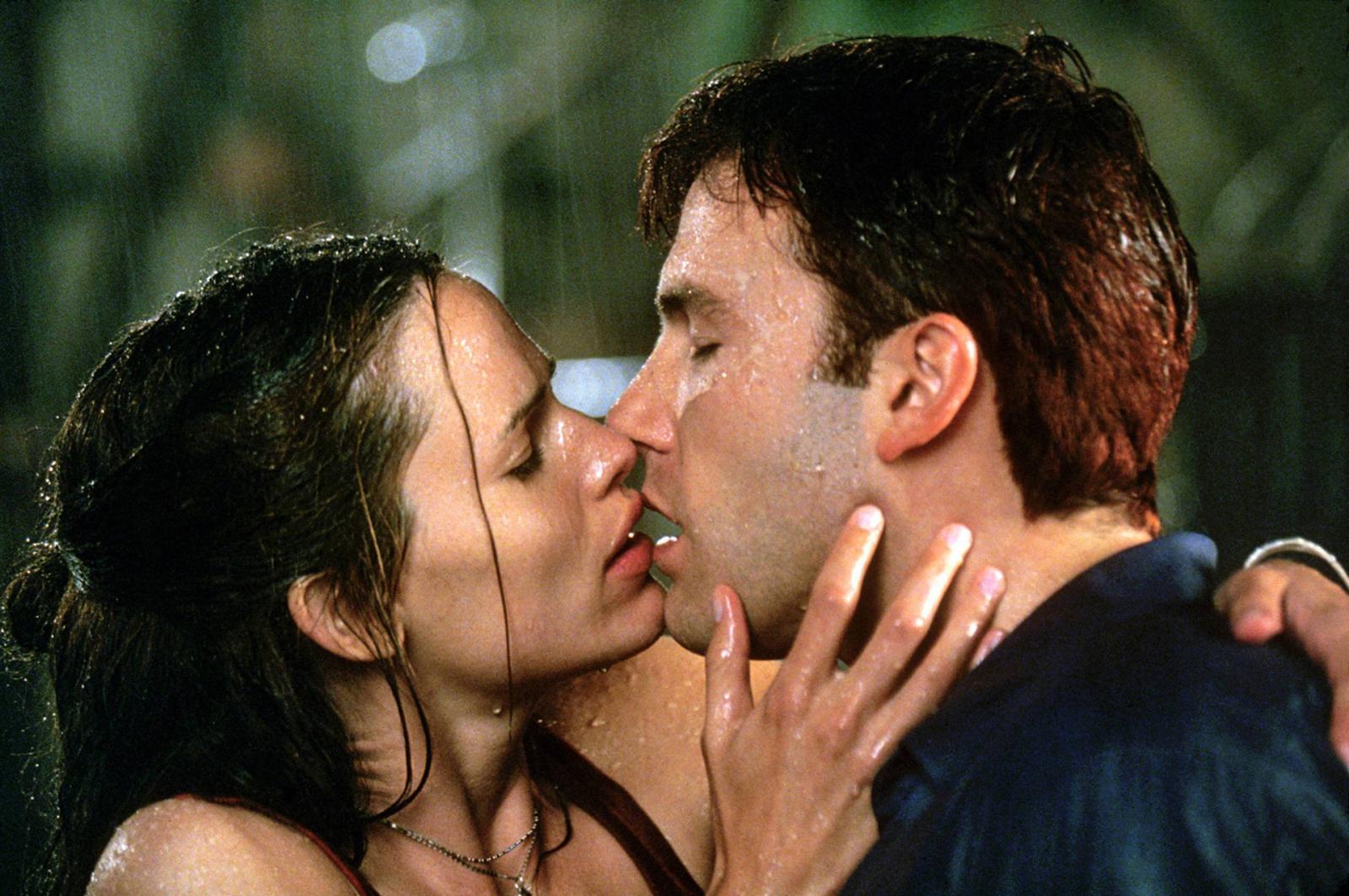 Ben and Jennifer did not fall in love with each other at first sight or even after their first kiss, which they had to do in front of the camera on the set of Daredevil. The actors met in 2001, but for several years they just greeted each other at various awards and parties.
In 2003, they starred in the same project in which they had to play lovers, though this time again there were no feelings between them.
Ben then generally regarded Jennifer only as a partner on the set, because he was getting ready to marry Jennifer Lopez. However, the celebration did not take place, since just a few days before the ceremony the stars parted ways. Affleck was tired of being in the shadow of his famous and popular lover, and always known to the world as her boyfriend, rather than an independent person and a famous actor.
It was Garner who supported Ben through this difficult period of his life and helped to get out of the depression. In 2005, the actors secretly got married, and in the same year they had their first daughter Violet, four years later — daughter Seraphina, and in 2012 — son Samuel.
Their family seemed perfect until Jennifer filed for divorce in 2015 and gave the reason why. Turns out her spouse was cheating on her with their children's nanny. The actors tried to patch things up and even put the divorce proceedings on hold, but they officially ended their relationship in 2018.
Channing Tatum and Jenna Dewan
The actors met while filming the movie Step Up and almost immediately began dating. Soon, Channing and Jenna realized that they wanted to be together for life. The actor originally made a proposal to his beloved, and she, of course, said yes. The couple married in 2009, and four years later they had a daughter Everly. Although many thought they were a perfect family, the couple themselves have repeatedly admitted that things were not as smooth as they seemed.
Unfortunately, in 2018, Tatum and Dewan made the decision to divorce.