The one where Jennifer Aniston's style gets better and better.
In the early 90s, the actress just started out in Hollywood. She took on any job in the hope that she would be noticed and invited to star in big projects, but it was not happening. After a series of unsuccessful roles, Aniston even thought about abandoning acting career.
To get famous, Jen had to work a lot, and also slightly change her appearance. The agent who agreed to represent her, immediately set a condition on which the future star must lose at least 30 lb (14 kg).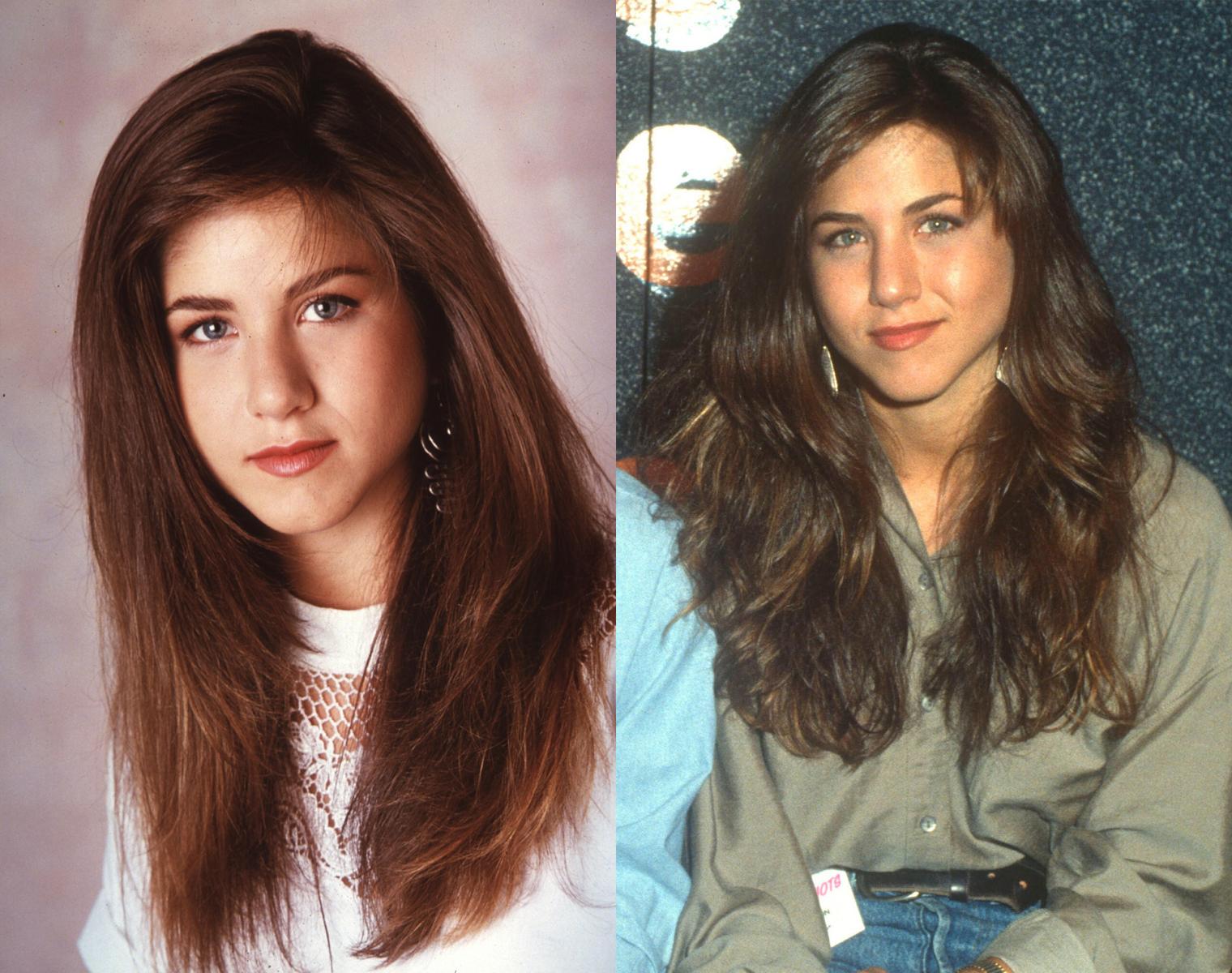 In the early 90s, the actress looked like a typical girl from the neighborhood: puffy cheeks, almost no makeup, blond hair, natural styling and simple clothes. She mostly wore jeans, oversized shirts, T-shirts, classic jackets and long ethnic style skirts.
Everything changed when Jen got the role of Rachel Green in the comedy series Friends. The project immediately became a huge success with viewers, everyone fell in love with Aniston's character. The actress was gaining popularity, and she began appearing on red carpets, which forced her to change her clothing preferences. Instead of jeans and colorful skirts she started wearing elegant floor-length outfits and seductive dresses that highlighted her figure. The star began to actively use makeup, slightly bleached hair and started experimenting with styling.
In the late 90s Jennifer Aniston met Brad Pitt. Actors started dating, but for the first time kept their relationship a secret. In 1999, lovers announced their engagement during a Sting concert, and after another year they celebrated a wedding in Malibu with a large number of star guests.
Jen and Brad gave the impression of a happy family, reinforcing the image with paired outfits put together in the same style and similar color scheme.
In early 2005, after 5 years of relationship, they announced the break up. According to rumors, the reason for this was Pitt's affair with his co-star in the movie Mr. & Mrs. Smith, Angelina Jolie. Aniston herself does not comment on this and prefers to remain silent.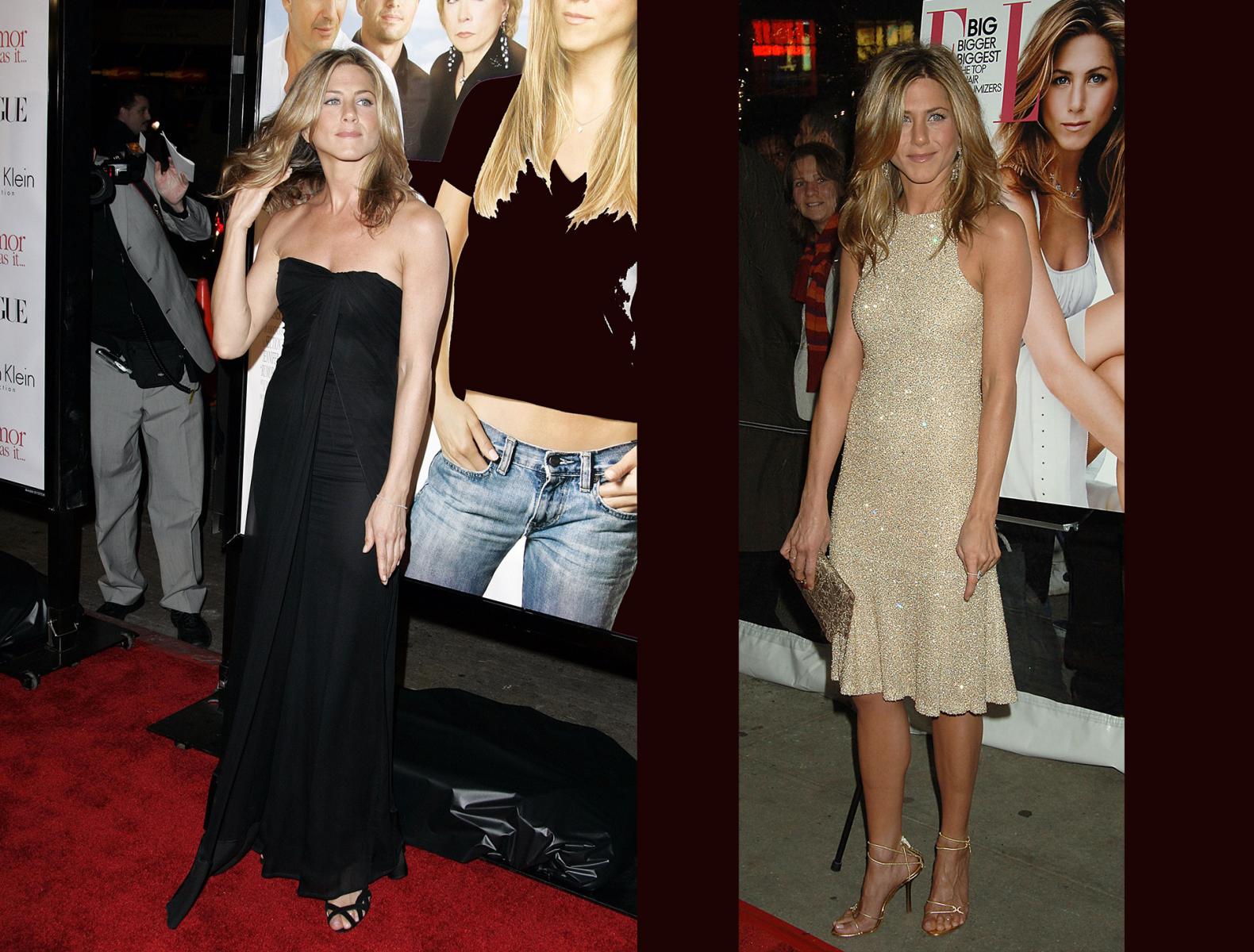 On October 2, 2005 Jennifer and Brad were officially divorced. Contrary to fan expectations, just a couple of weeks after the break up, the actress went out on the red carpet in a seductive silver outfit, which the press immediately called the "revenge dress" (similar to the dress Princess Diana wore when Prince Charles publicly confessed infidelity).
In January 2006, rumors about Brad and Angelina's affair were confirmed when the lovers announced that they were expecting a child. Despite the bad news, Jen was not discouraged and continued to smile brightly at social events. The star's outfits started getting bolder: short skirts, deep necklines and fitted suits, emphasizing her figure.
In 2011, Jennifer Aniston started dating her co-star in the movie Wanderlust, Justin Theroux, and a year later, on the day she turned 41, the couple announced their engagement. The lovers delayed the wedding for a long time and only in August 2015 they held a secret ceremony in the heart of Hollywood.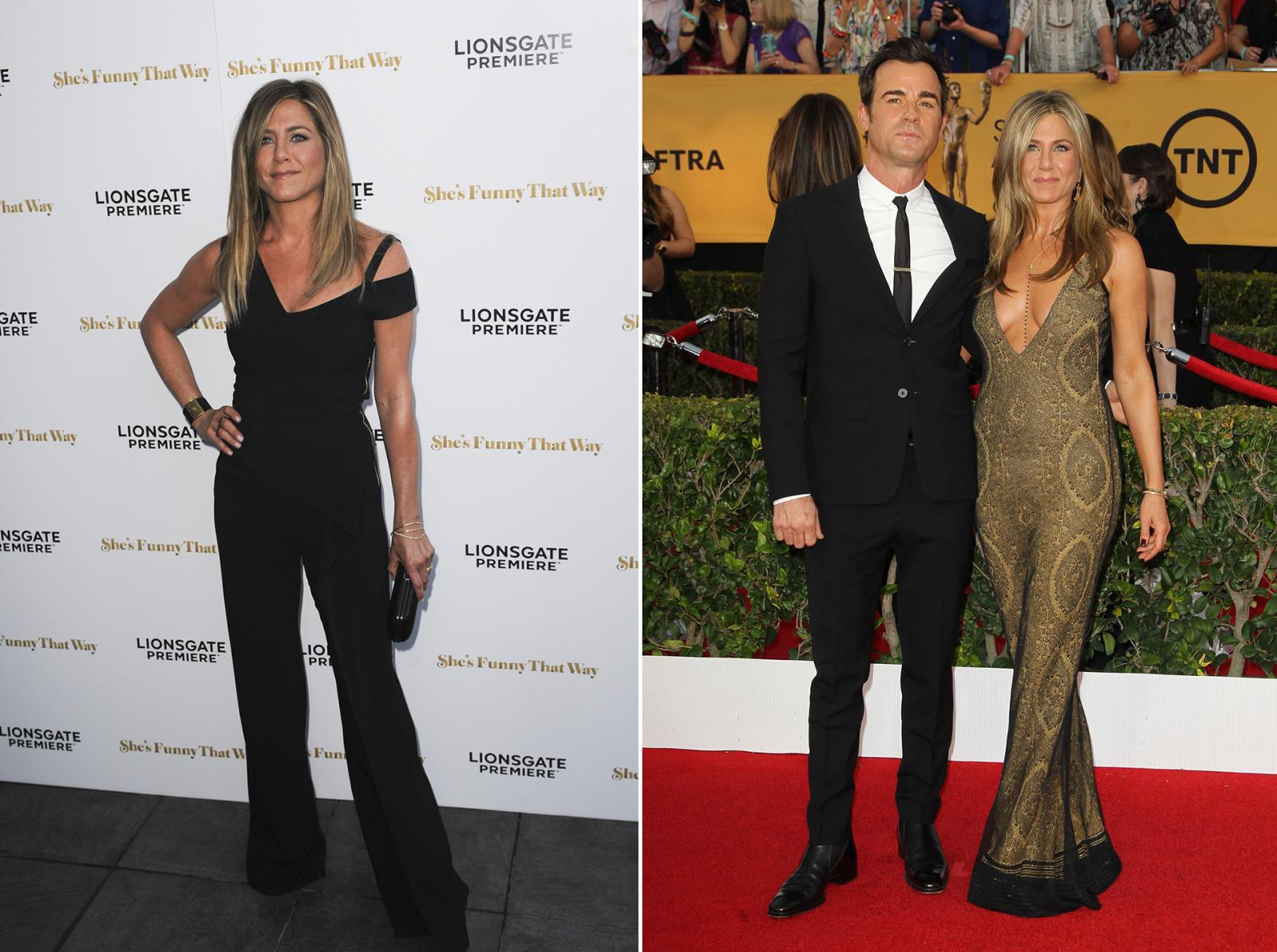 During this period, you could notice a significant change in Jen's style. Her outfits became more mature, more elegant. The actress started giving preference to simple yet elegant long dresses, emphasizing the figure, and bright pantsuits.
In 2018, Jen and Justin announced their break up, and the actress once again became single. She went through the divorce from her second husband quite calmly and soon began to go out in public again.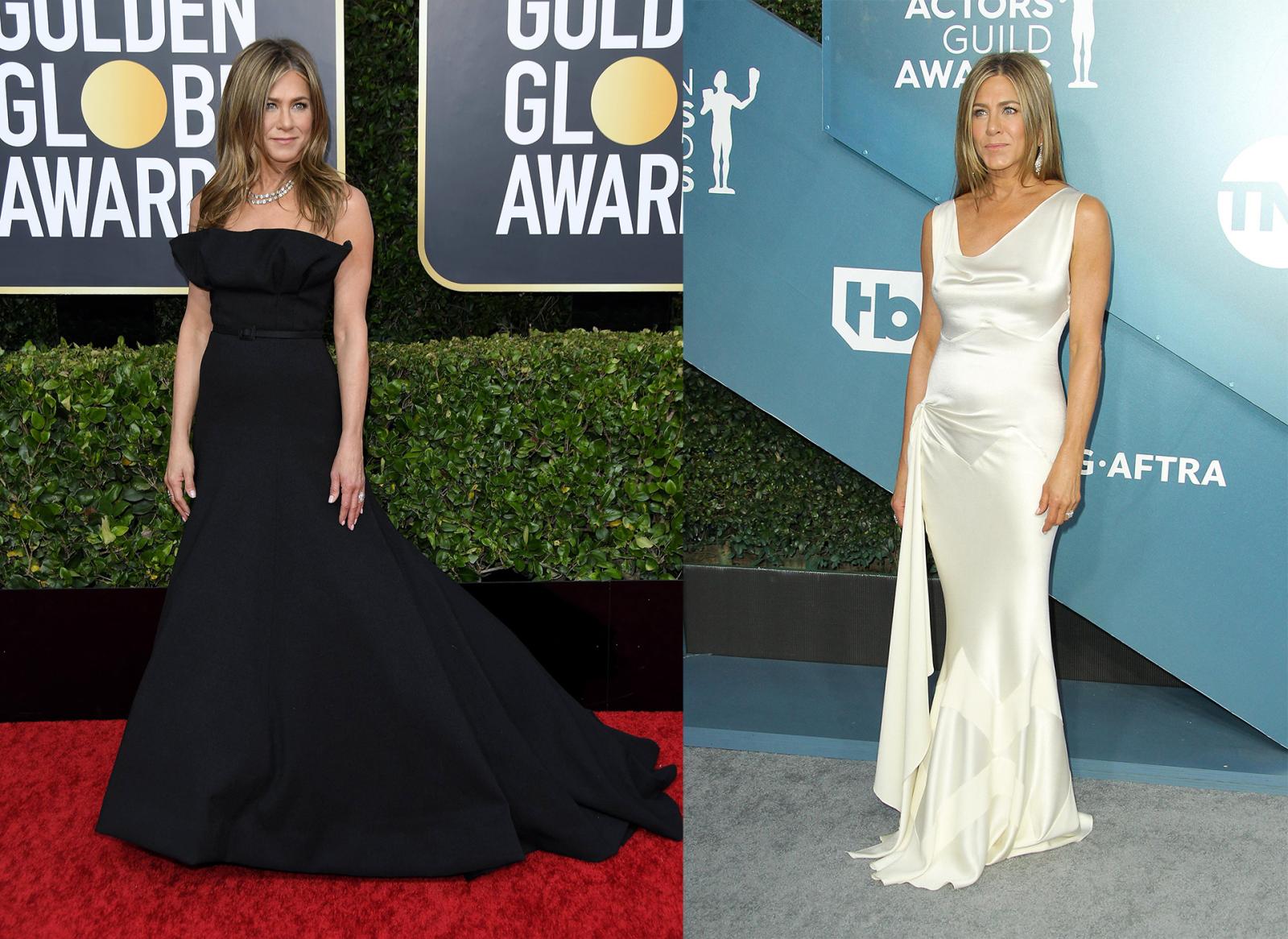 There were a lot of rumors surrounding the break up: some called the main reason their failed attempts to have children, others attributed to Theroux affair on the side, while others thought that it was Aniston's reunification with her ex-spouse Brad Pitt that destroyed the relationship. In recent years, former lovers began to communicate more often, Jen even invited Brad to the celebration of her 50th birthday. The actors themselves do not comment on such gossip, forcing fans to speculate even more.
Now the star is already 53 years old, although it's hard to tell by looking at her. Jennifer looks as young and attractive as twenty years ago. She pleases the fans with her slim figure and dazzling outfits. We congratulate the actress and wish her to feel the same energy of a young girl who once came to the casting of Friends, and to please fans with new powerful roles and inspire millions of women around the world!