In recent years, we have witnessed a renaissance in the fashion industry, with both up-and-coming stars and long-time icons of modelling joining forces on the catwalk and in ad campaigns.
These legends are household names, synonymous with the very word fashion. The revival is well underway, with Fendi and Versace leading the charge by enlisting some of the past's biggest stars to headline their shows.
Let's take a closer look at some of the stars who continue to shine as brightly as they did in the early 1990s.
Amber Valletta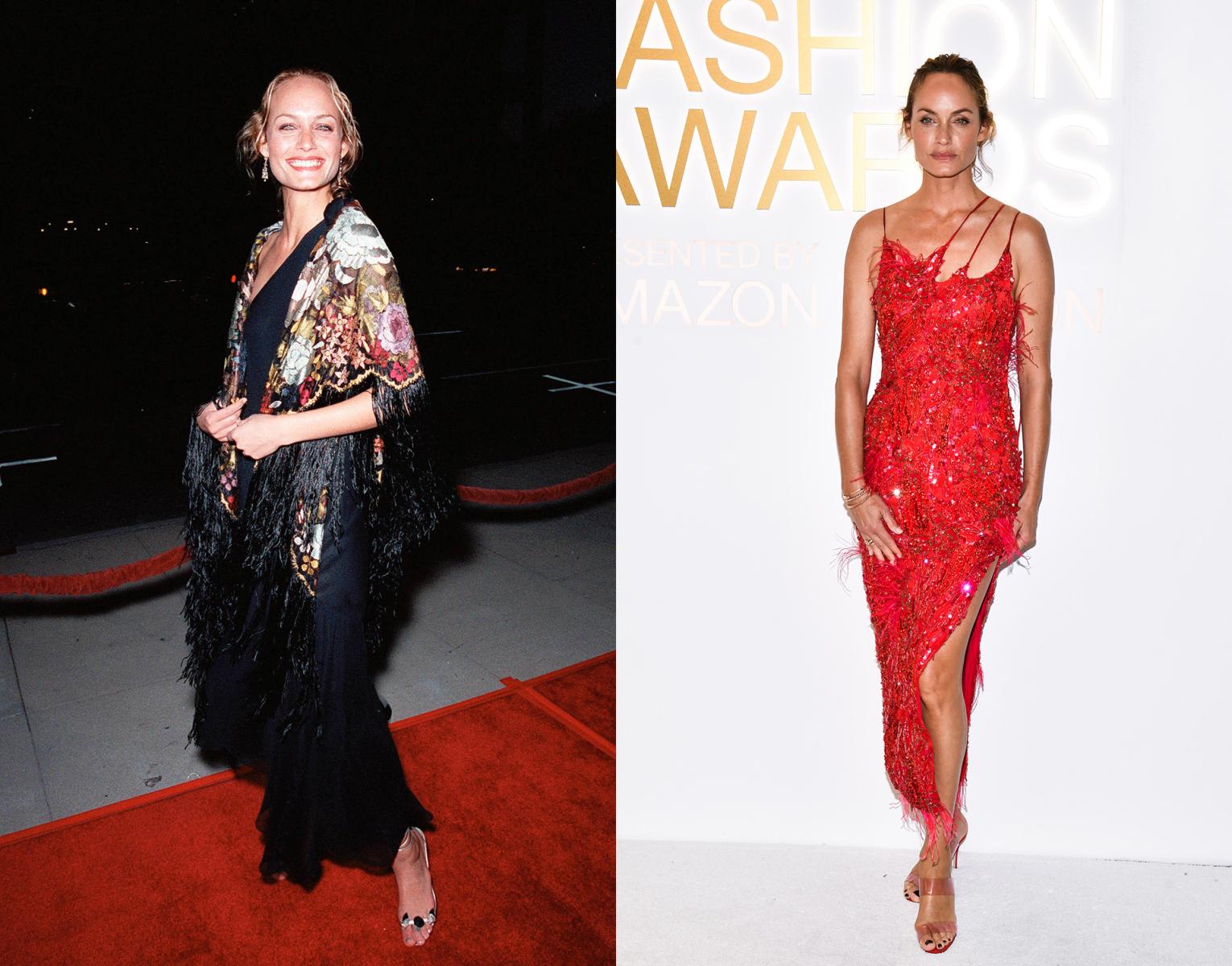 Amber's illustrious career began when she was just three years old. She reached the pinnacle of her success in the early 1990s. Although she ventured into television and movies, she has now returned to fashion. She continues to put on stunning performances, captivating the audience with her daring poses and bold fashion choices.
Whether she's closing major shows, strutting up and down the catwalk in a daring miniskirt, or attending high-profile fashion events, Amber's star power remains as strong today as it was 30 years ago.
Naomi Campbell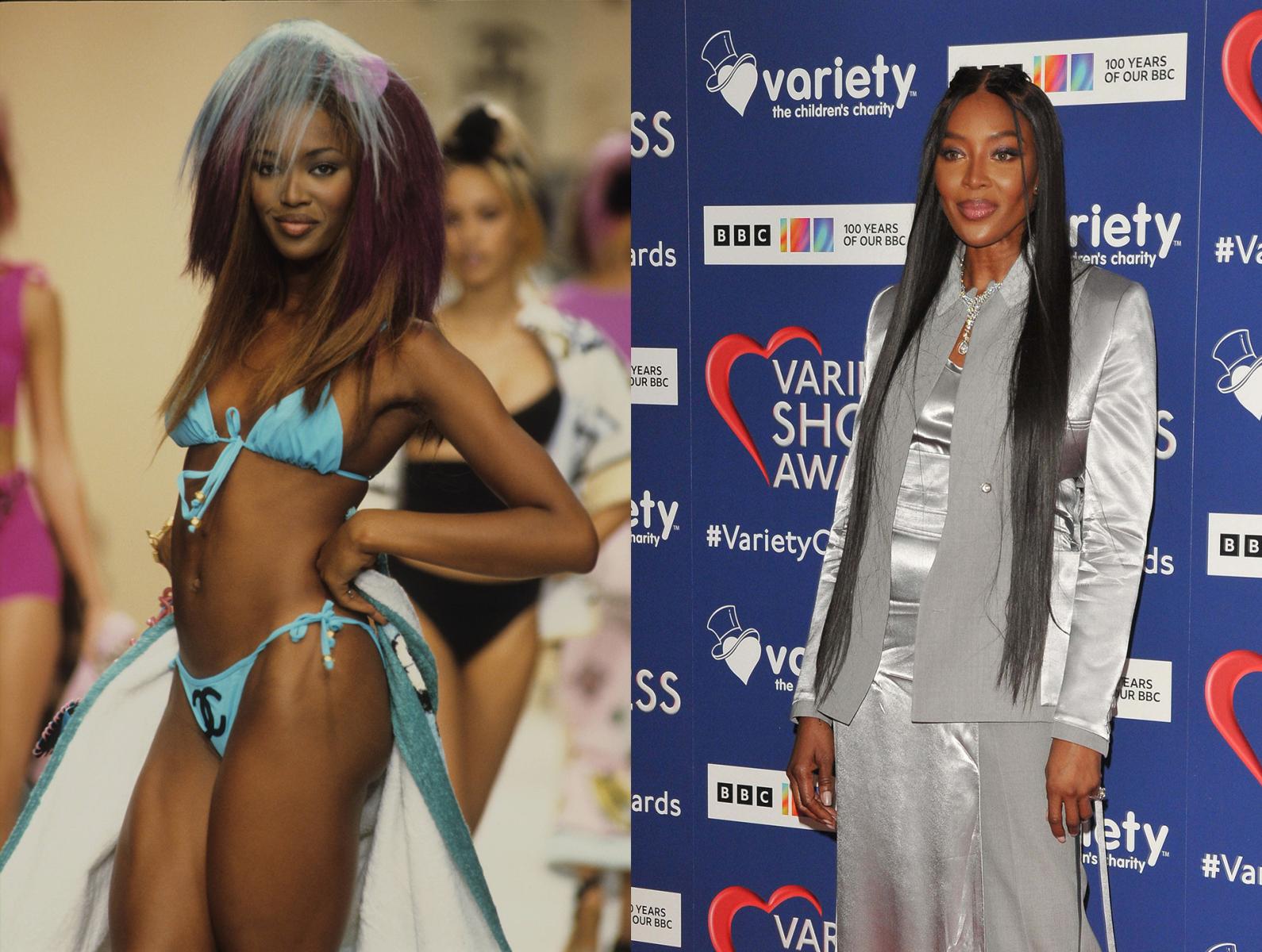 Naomi Campbell, known as the Black Panther, was one of the most iconic supermodels of the 1990s, gracing every major fashion show with her presence.
Today, she remains a fashion icon, with only Bella Hadid and Irina Shayk as rivals in terms of catwalk appearances at fashion weeks. Naomi's presence at fashion shows is always a surefire recipe for success, whether she's wearing a demure suit or a provocative dress.
Carla Bruni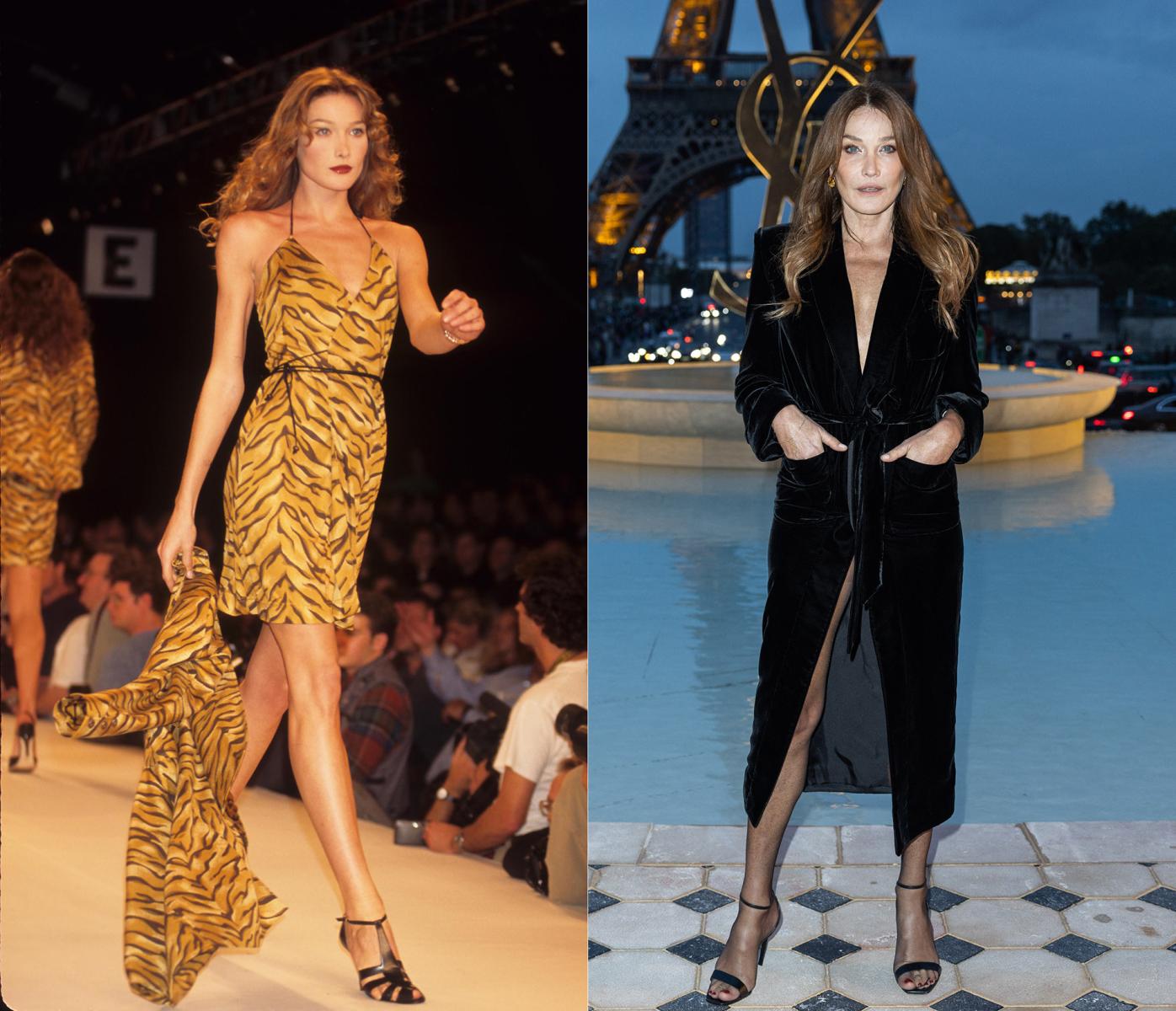 Although she's always been a shining star in the fashion world, the Italian-French model shifted her focus to music in the late 1990s. While music remains her greatest passion, she occasionally dabbles in modelling. She recently graced the catwalk at the Balmain anniversary show in 2021, and the year before, she took part in Tod's show alongside the legendary Naomi Campbell.
Her effortless poise and striking beauty always make her stand out from the crowd, and it's no wonder she continues to be in high demand after all these years.
Kristen McMenamy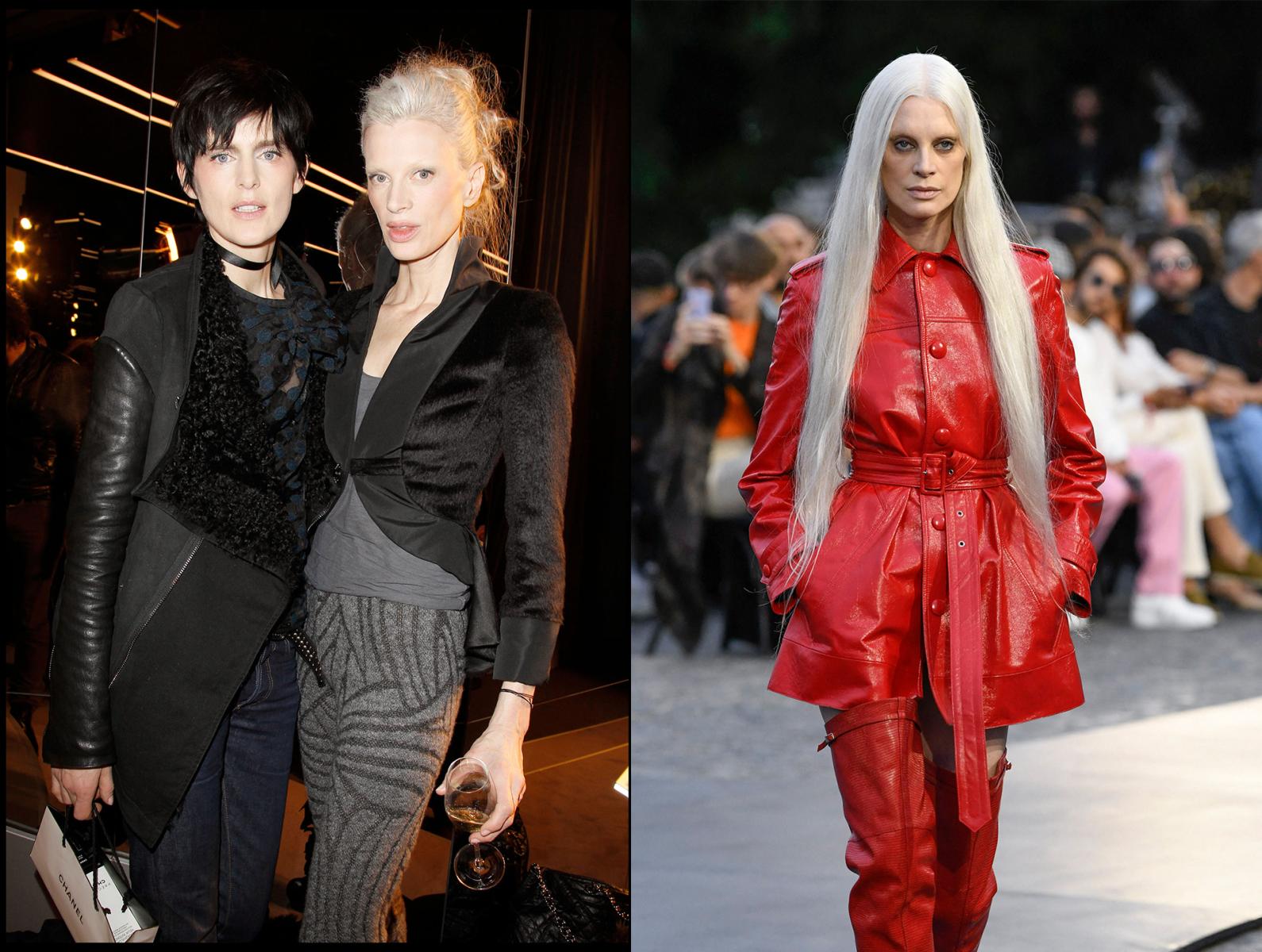 Kristen's edgy looks made her a star in the late 1980s. With her platinum blonde hair and chiselled features, she ushered in an era of bold and daring models.
Today, designers still value Kristen's appearances on catwalks and advertising campaigns, and she seems to have changed little over the years. Valentino deserves much of the credit for bringing the supermodel back to the catwalk, where she continues to captivate audiences.
Kate Moss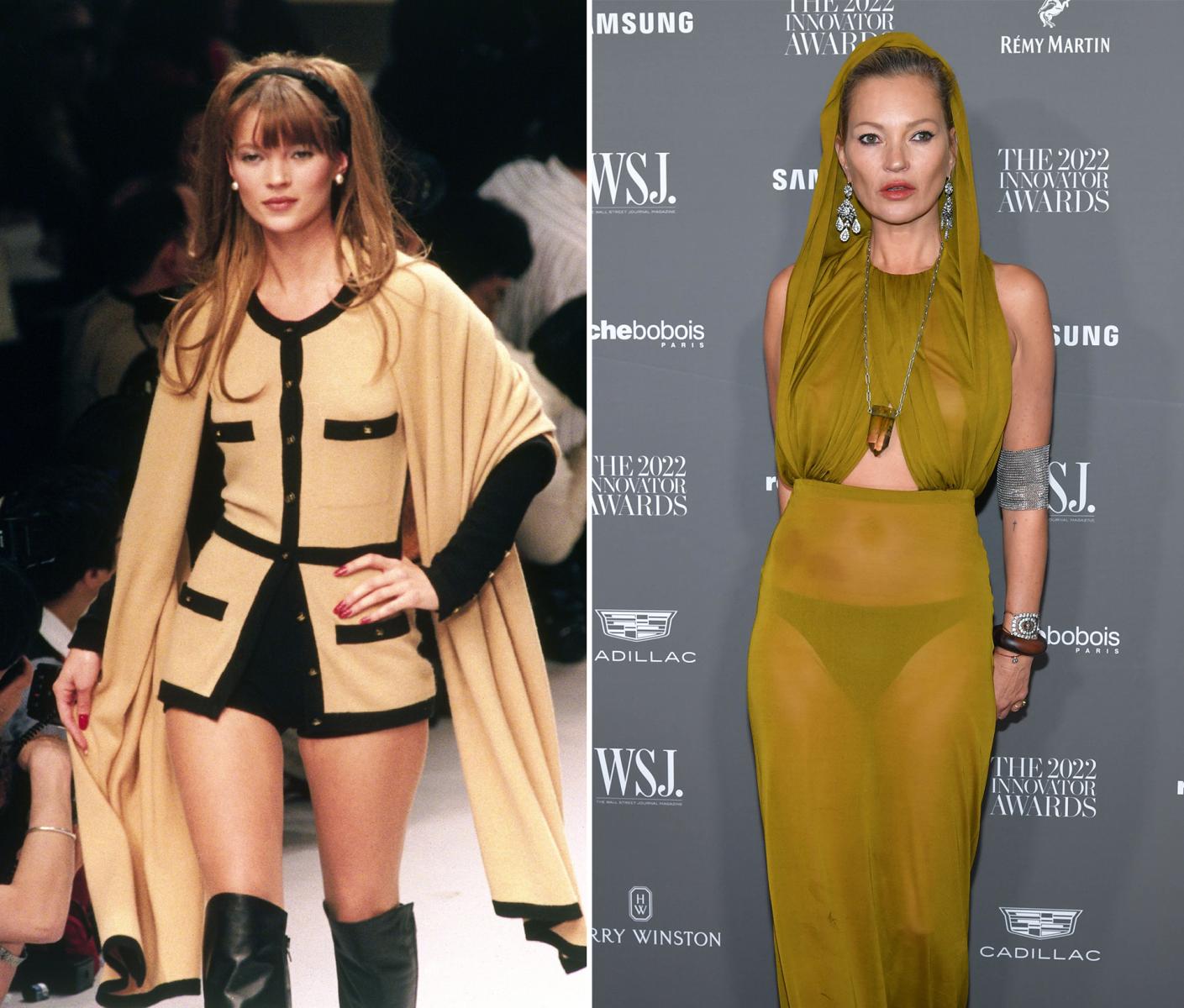 The creator of heroin chic is now pickier about her modelling assignments, having had her fill of shows and shoots in the past. Nonetheless, she occasionally makes exceptions, such as her appearance at the 2022 Bottega Veneta show and her nude photoshoot for the brand's advertising campaign.
Despite her reduced presence in the industry, her influence is undeniable, as her signature style continues to inspire new generations of models and designers alike.
Linda Evangelista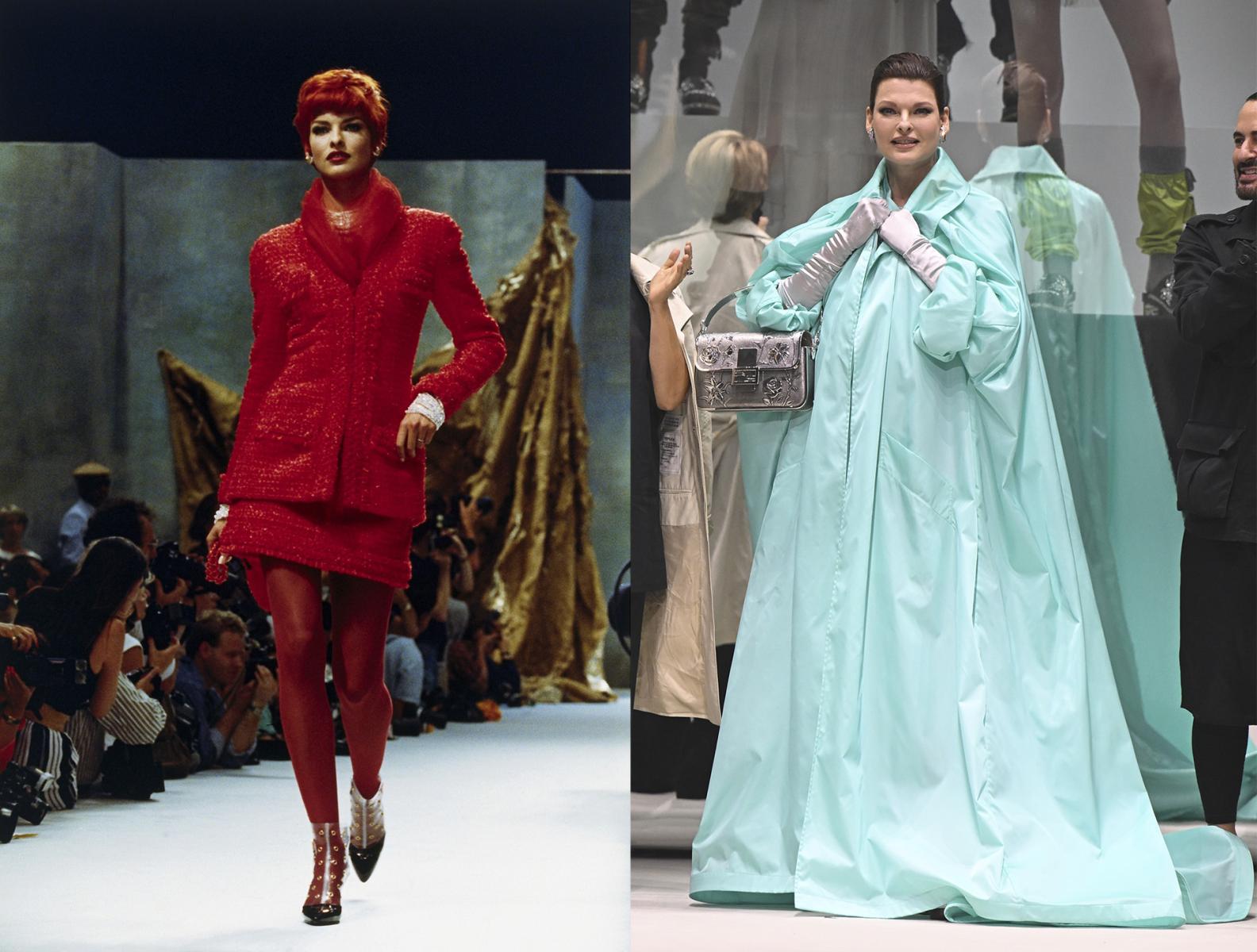 In contrast to her peers, Linda Evangelista has chosen not to make a triumphant return to the fashion industry after a botched cosmetic procedure. However, modern women should not feel ashamed to alter their looks; Linda is a prime example.
Her appearance at the Fendi show last fall upstaged even Bella Hadid's daring look, demonstrating that she still has the commanding presence and beauty that made her a legend in the industry.