Forget Marilyn Dress: These Are 5 Most Expensive Outfits Kim Kardashian Has Ever Worn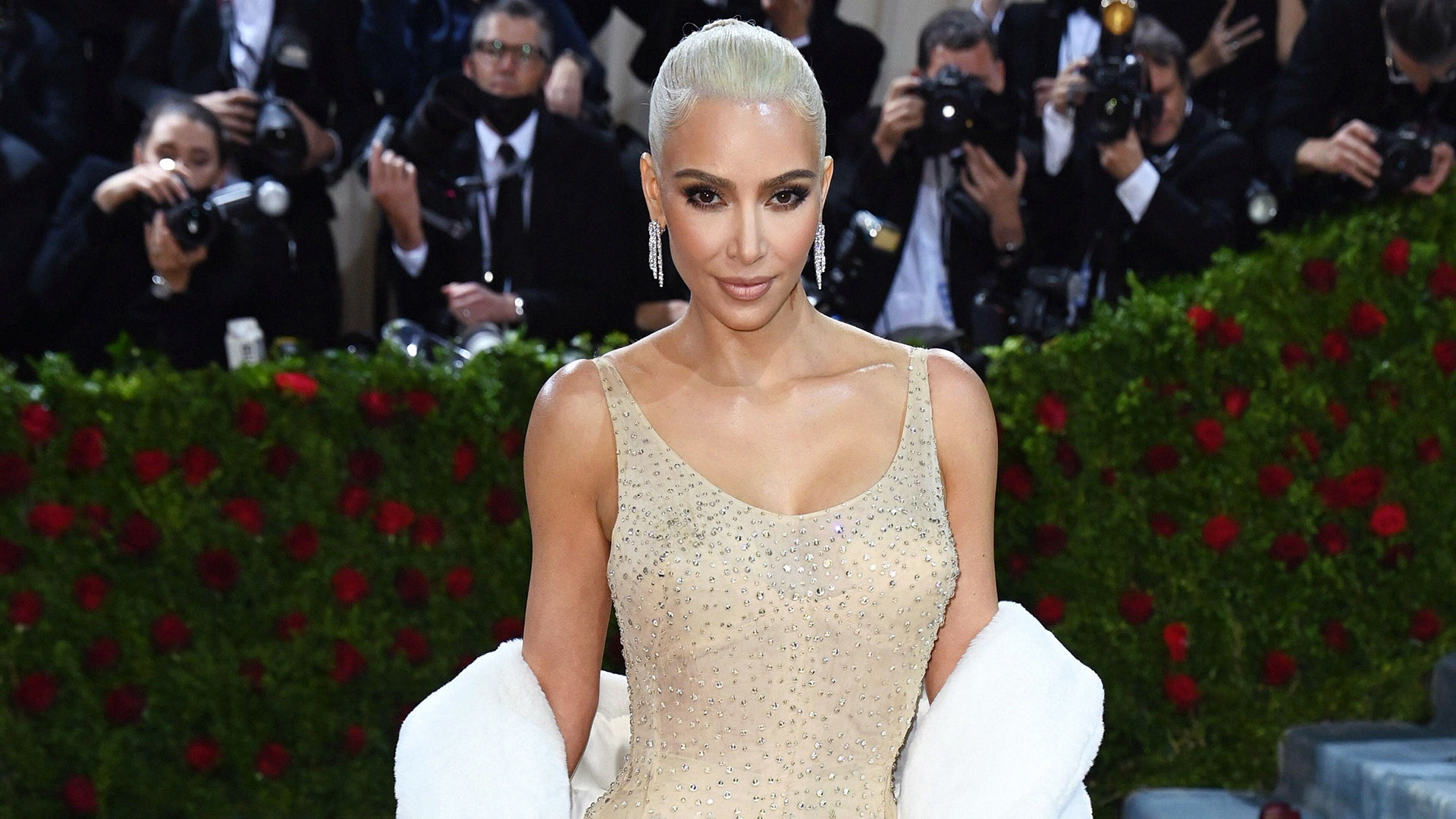 What Kim can get at the snap of a finger.
Kim Kardashian is one of the most famous and wealthiest celebrities out there, boasting a staggering $1.4-billion net worth that keeps growing year after year. It's no wonder that the star can afford pretty much any outfit she likes, and she does frequently stun the public with her flamboyant attire.
While fans are still obsessing over Kim appearing in Marilyn Monroe's dress at last year's Met Gala, we invite you to take a look at the celeb's other stunning outfits. These may not have as much historical value but are also incredibly expensive!
5. Vivienne Westwood Gown – $9,300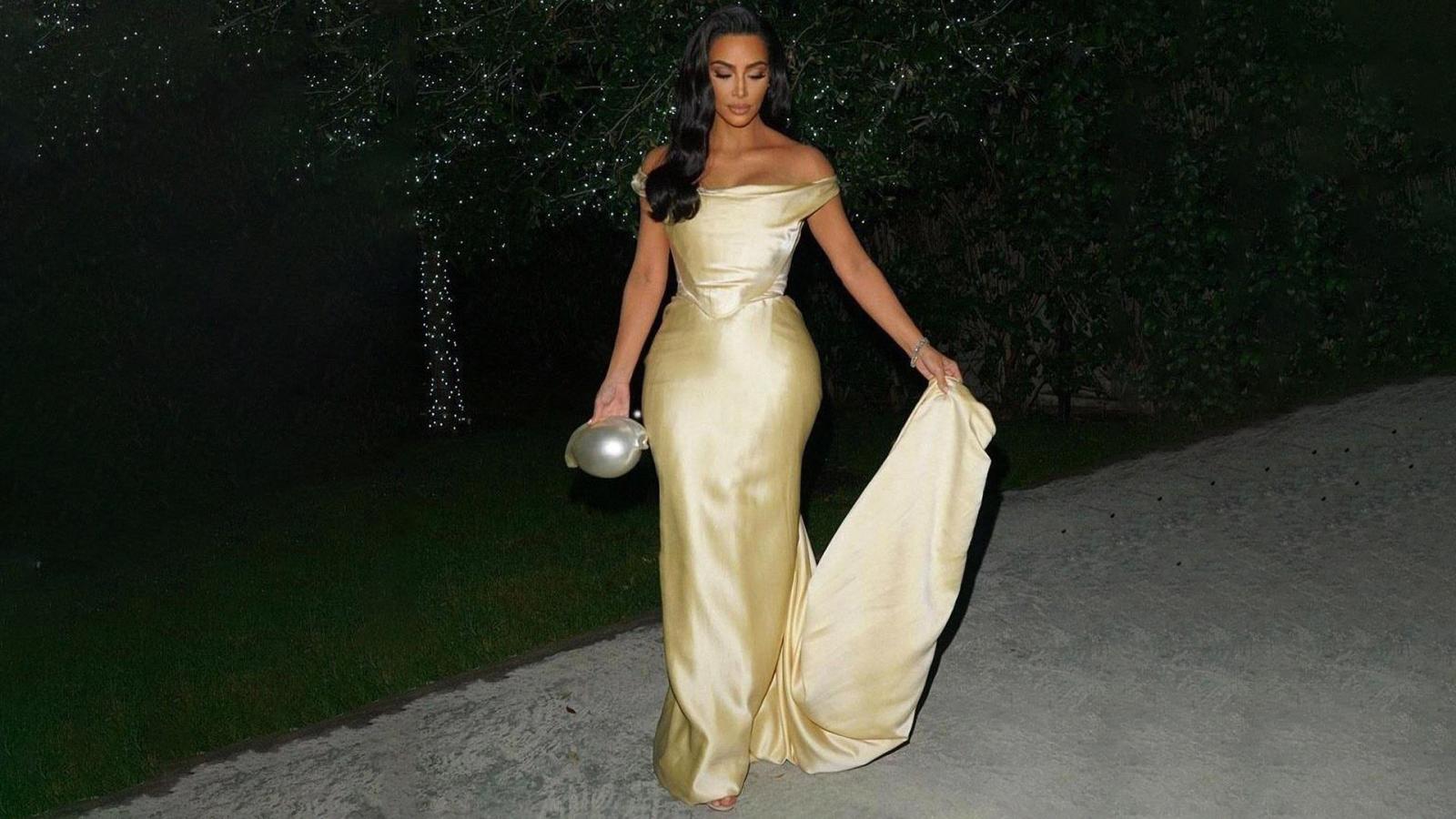 Sean Combs' 50th birthday party was incredibly lavish and attended by many celebs, including Kim and her husband Kanye West. Kim's choice for the night was a Vivienne Westwood dress from the 1999 bridal collection. Complementing the silk gown with Hollywood-styled hair and minimal jewelry and makeup, the star looked a million dollars, while the dress itself cost only under $10,000.
4. Balmain Latex Outfit – $28,750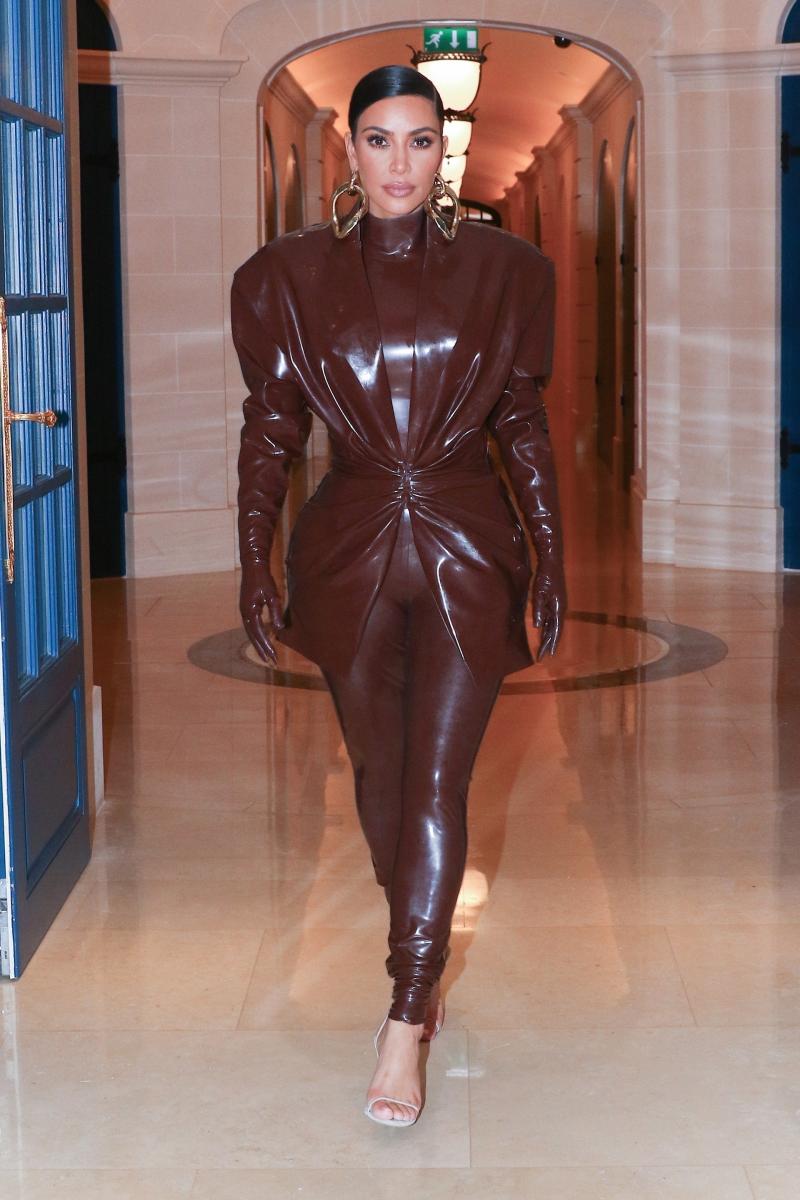 But the previous look from Sean Combs' birthday party is nothing compared to Kim's outfit at the 2020 Paris Fashion Week. Let's be honest, that full-latex Balmain ensemble must have been uncomfortable to wear, but it certainly didn't fail to impress! Converting the star's full body, the outfit consisted of a blazer, bodysuit, and leggings, which altogether cost almost $30,000.
3. Hermes Birkin Bag – $40,000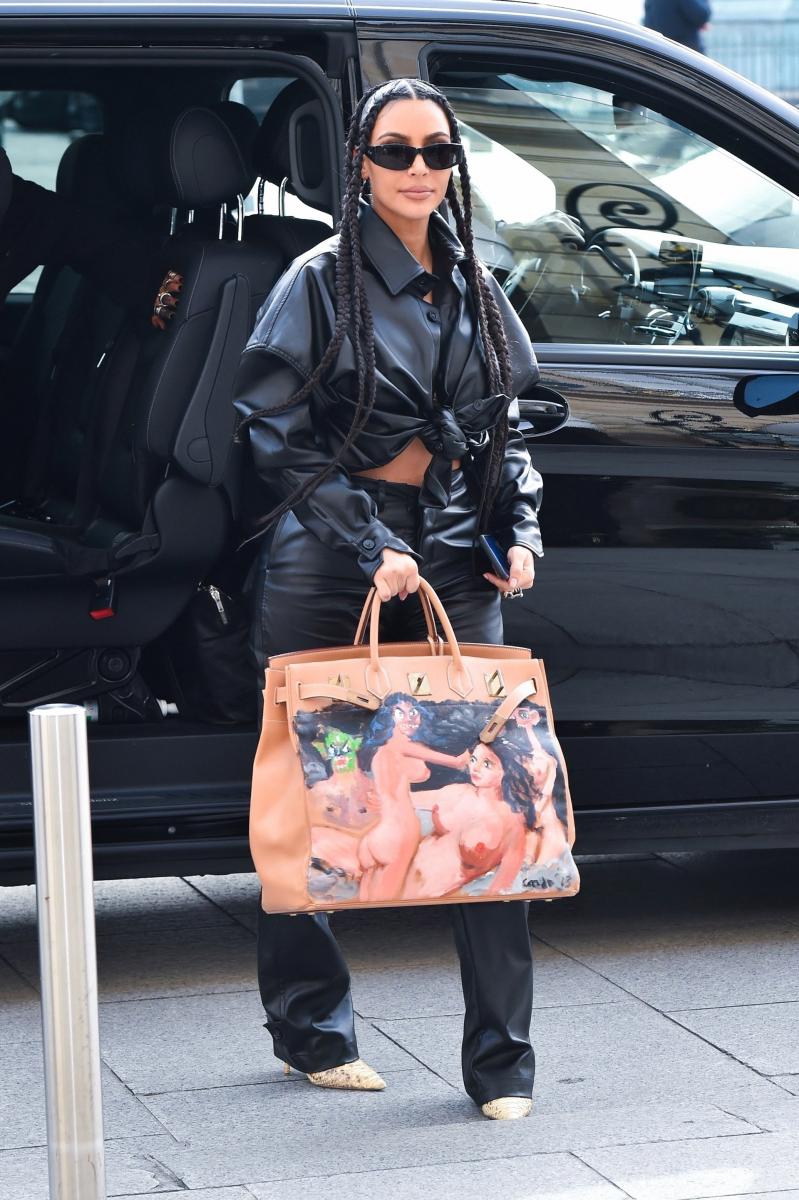 Does the socialite love art as much as she loves the price tags that come with it? In 2013, Kanye West presented his wife with a Hermes Birkin bag, which is already worth an insane amount of money on its own. However, this particular piece was adorned with a painting by visual artist George Condo — so the price tag went up to $40,000!
2. Vetements Outfit and a Hermes Bag – $72,000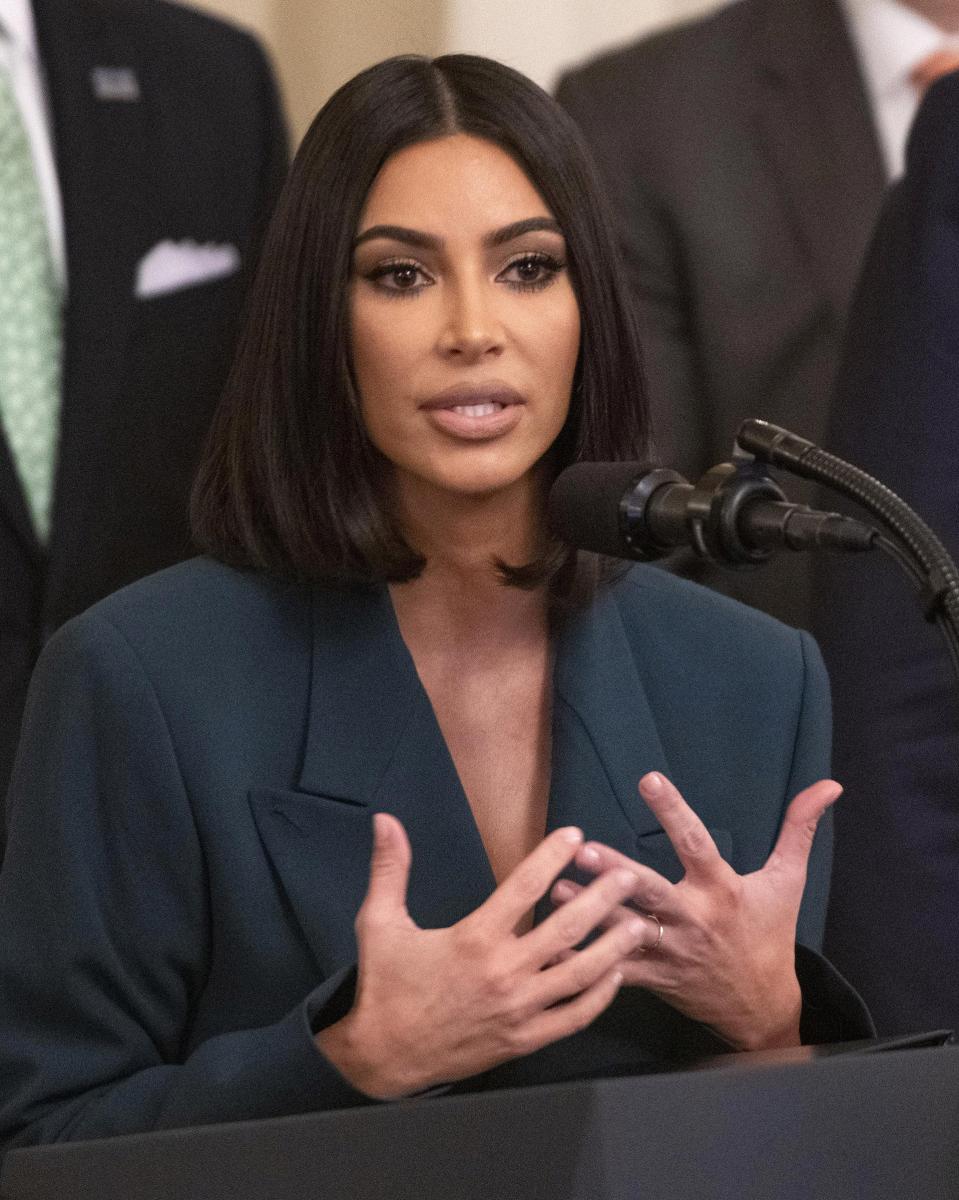 At some point in her life, Kim found herself working in the Trump administration. In 2020, she appeared at the White House wearing a dark green Vetements blazer and trousers that cost $2,135. Expensive — but nothing compared to what Kim can afford, right? Well, in fact, that outfit was completed with a Hermes handbag, raising the total cost of Kim's look to a whopping $72,000!
1. Givenchy Haute Couture Gown – $500,000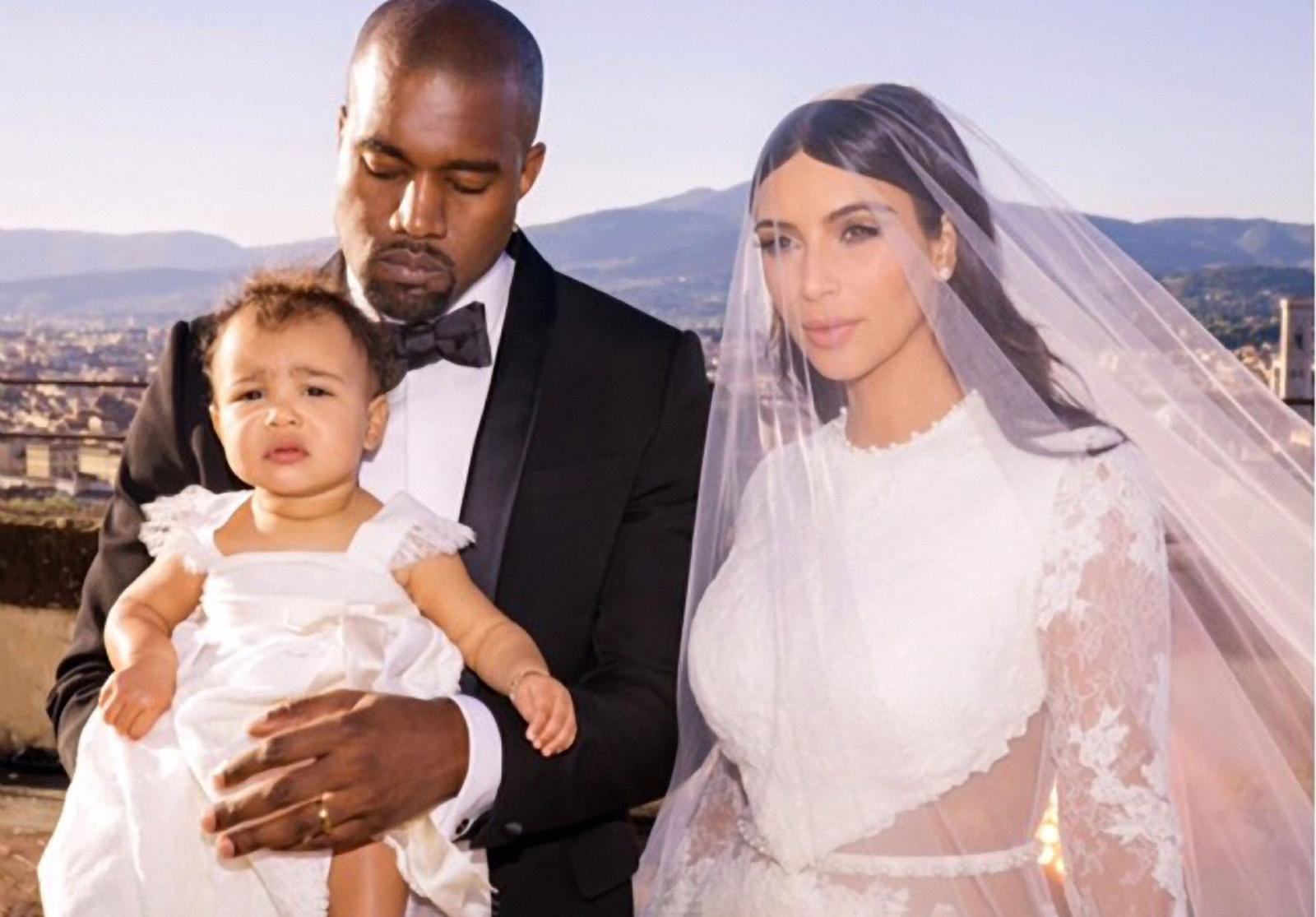 Many women dream of a lavish, memorable wedding, and Kim Kardashian was apparently no exception. For her nuptials with Kanye West, the star opted for a custom Givenchy gown worth as much as half a million dollars! Designed by Riccardo Tisci, the expensive dress did look stunning on the bride. Kim and Kanye's daughter, North, also slayed on the day, wearing a cute little dress matching her mom's.