Everyone remembers her as the impeccable "Queen of people's hearts" wearing little black dresses and stunning evening gowns — but she also had to learn from her own mistakes. In the early 80s, when she married Prince Charles and became world-famous overnight, Lady Di was actively experimenting with her wardrobe, and not all of those experiments were successful. Here's a brief history of the famous Elvis dress, which became iconic despite the fashion experts' criticism.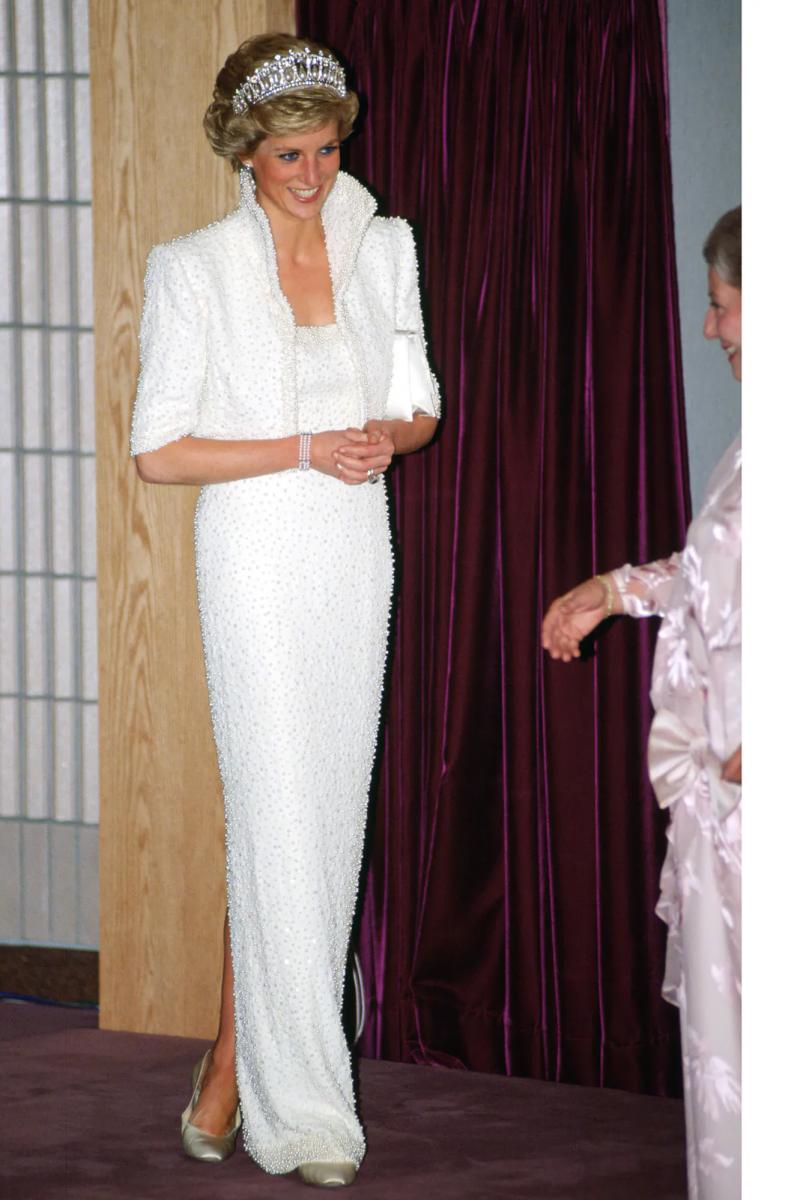 In the 1980s fashion, the "more is better" principle reigned supreme. Remember the characters in the soap opera Dynasty: they wore bright makeup, bouffant hairdos, high stilettos, dresses and jackets with wide shoulders, shiny fabrics, sequins, and way too much gold.
Meghan Markle Becoming a Public Enemy Number One: A Brief History
Minimalism was definitely not in vogue back then, which explains Princess Diana's somewhat odd looks caught in the photographs of the time. However, there is another reason behind her fashion choices. As pointed out by royal biographers more than once, at that time, Diana was actively trying to fit into the royal family. So she often had to choose outfits that conformed to the royal dress code — but didn't necessarily suit her. One of such poor choices was the pearl-studded cream dress with a bolero jacket, designed by Catherine Walker.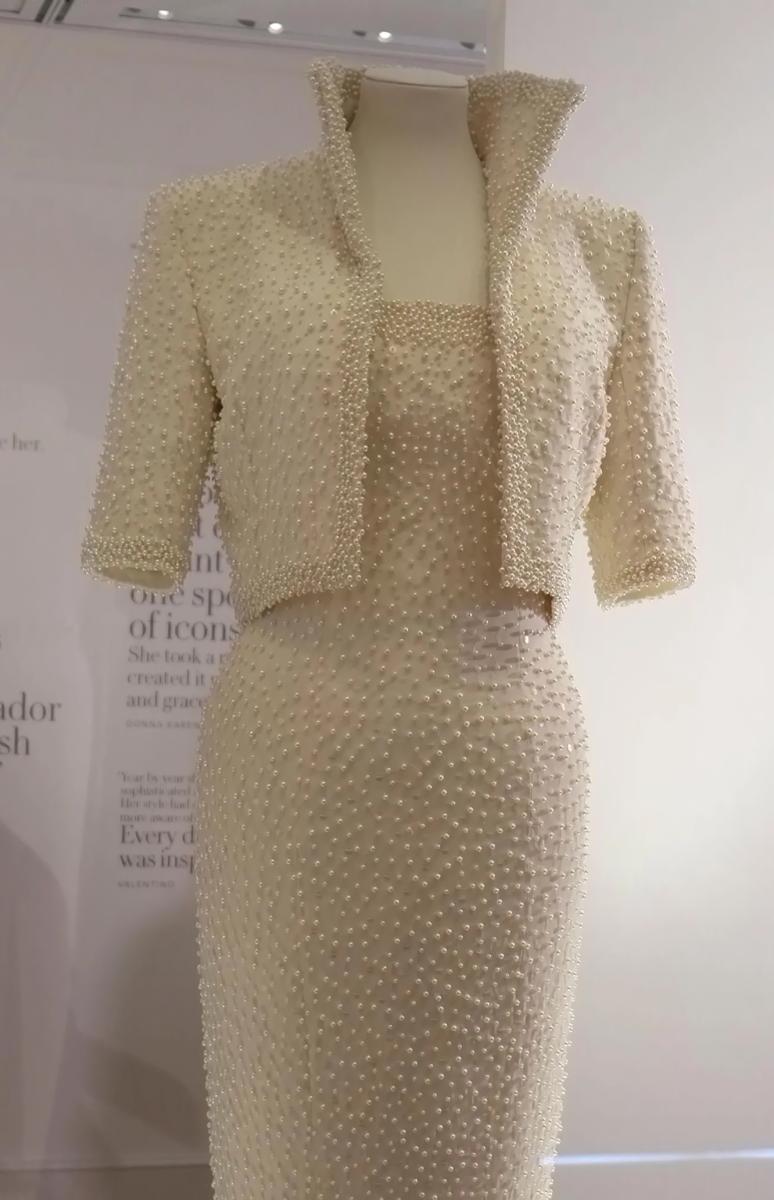 The dress was custom-made especially for the royal visit to Hong Kong (the designer and Diana herself conceived the pearl embroidery as a tribute to Chinese culture). Diana coined the ironic name "Elvis dress" because of the high collar and abundant embroidery, which made it look like one of the King of Rock and Roll's stage costumes. At the time, many thought Diana's look was a failure: the princess was simply lost against the extravagant background, which made her appear lacking confidence. However, she wore the dress once again for the British Fashion Awards in the same year, but without the tiara this time.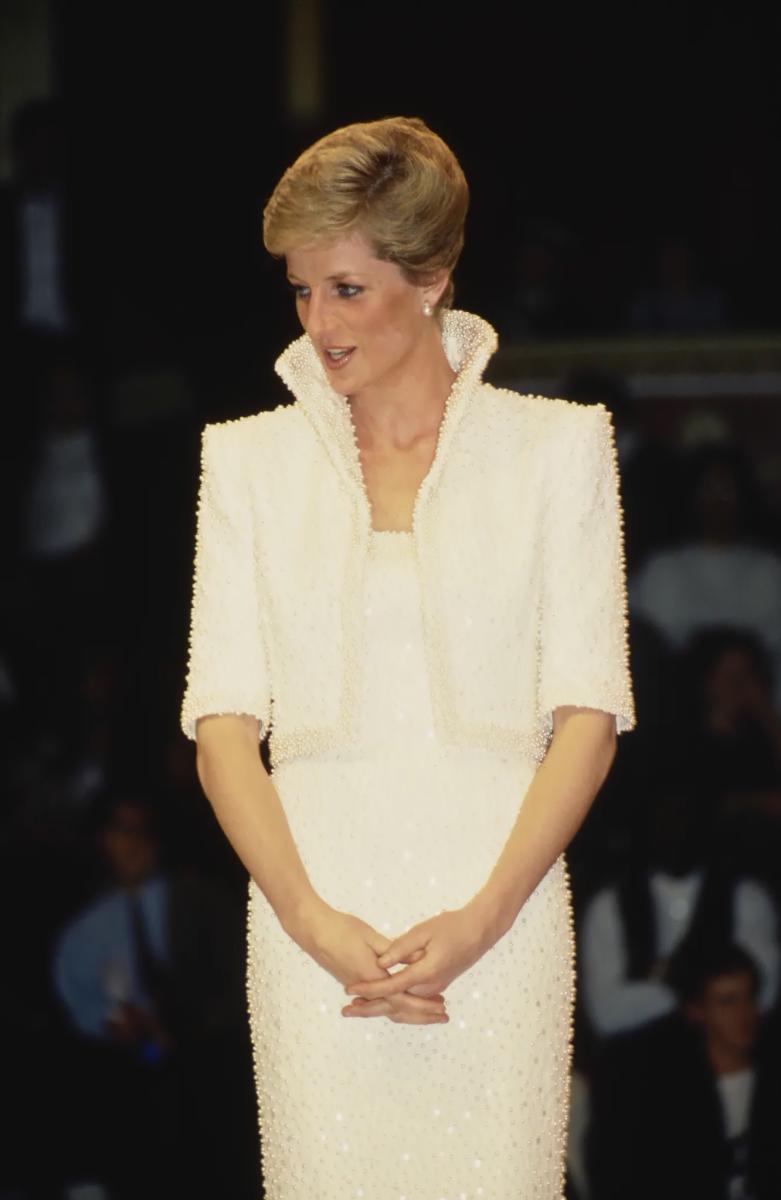 The Elvis dress received many negative comments, including one from young Prince William, who thought it was too ugly to be sold at auction. Contrary to his fears, the dress did go under the hammer: it was bought by The Franklin Mint, which produced Lady Di–themed souvenirs. The money raised from selling the dress was donated to charities fighting cancer and AIDS. Today, the dress is exhibited in London's Victoria and Albert Museum. Despite its original reception and controversial status, the iconic dress is now an important part of fashion and world history.