Did Jason Momoa Really Bully Amber Heard on Aquaman Set?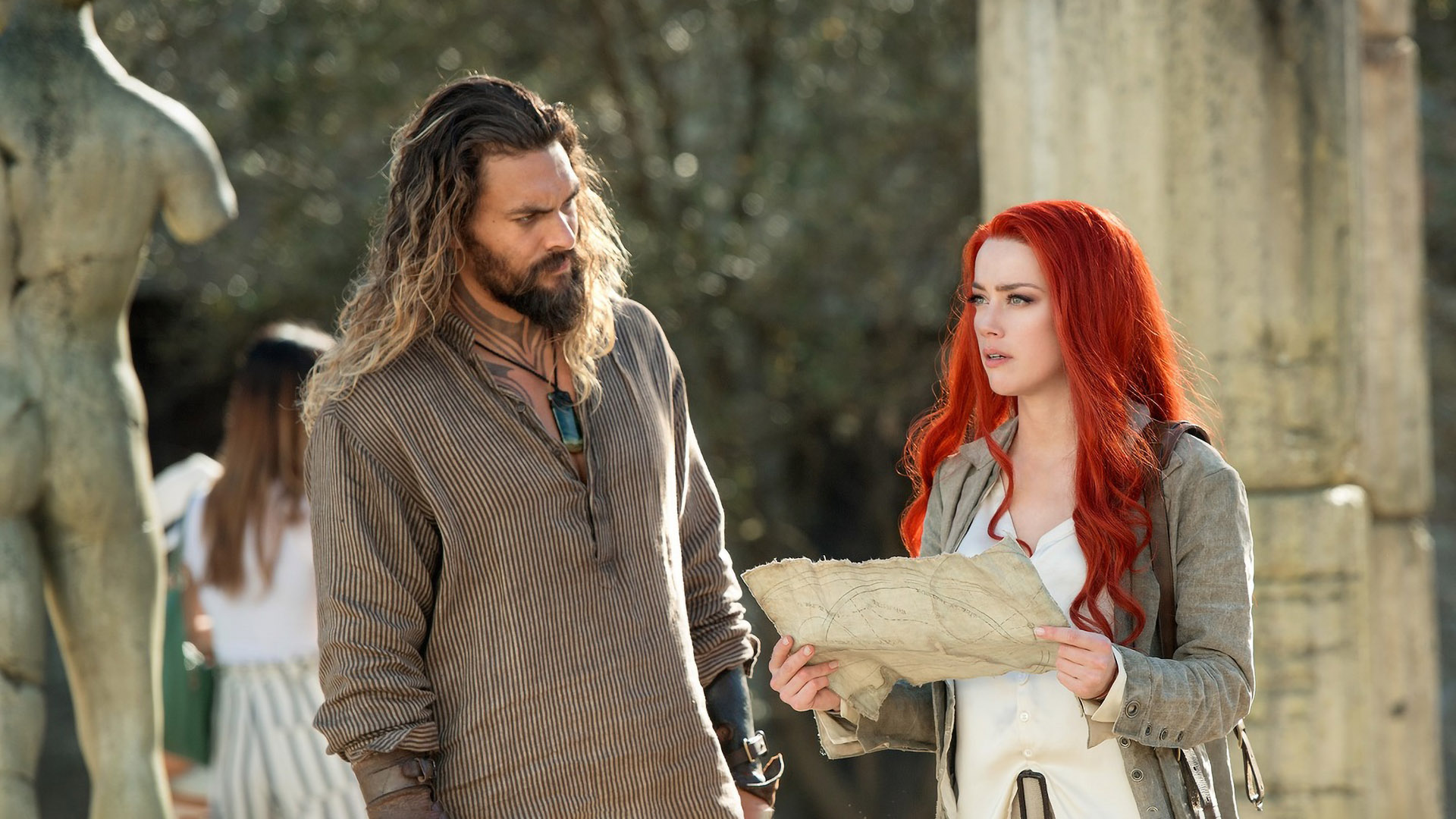 It looks like Aquaman behaved badly.
Even though the first Aquaman made an incredible amount of money at the box office and became one of the best superhero movies of 2018, it looks like the long-awaited sequel won't be able to repeat the same feat, as Warner Bros. and its new creative head James Gunn seemingly don't care about Aquaman and the Lost Kingdom anymore. Fans have been waiting for the trailer for a long time, and now that it's finally been released, the celebration has been ruined as some of the court documents from Depp vs. Heard have finally been unsealed.
It looks like Aquaman director James Wan and Jason Momoa are getting no backlash for their alleged mistreatment of Amber Heard on the set of the upcoming blockbuster. But are the allegations against the two men true?
Bullying or bad jokes?
According to the unsealed documents, Heard accused Momoa of bullying her on set when the actor decided it would be funny to dress up like Johhny Depp on the set while Heard's trial was in full swing. No doubt Heard was quite upset about this, but fans are sure that pulling a prank like this can't be considered bullying at all, especially considering Heard lost the trial to her ex-husband.
In addition, Heard said that Wan and Momoa went out of their way to get her fired from the film, and that her screen time was drastically cut, and that the romantic relationship between her and Momoa's characters was cut out of the film entirely.
DCEU's Response
While Heard's allegations will forever remain in court documents, former DC Films president Walter Hamada testified under oath that neither Wan nor Momoa actively tried to fire her, and that the lack of romantic storylines between Aquaman and Mera was cut due to a lack of chemistry between the two actors.
Also, Aquaman and the Lost Kingdom was created as a buddy comedy between Momoa's hero and Patrick Wilson's Orm, so there were never any plans to make the whole movie about romance.