Who knew true love could last 50 years in Hollywood?
Danny DeVito was born on 17 November 1944 and dreamed of being an actor since early childhood. But, after finishing school, he failed to get into acting college and ended up having to work in the barbershop owned by his older sister. He finally got an acting degree in 1966 and landed a theatre job in Connecticut.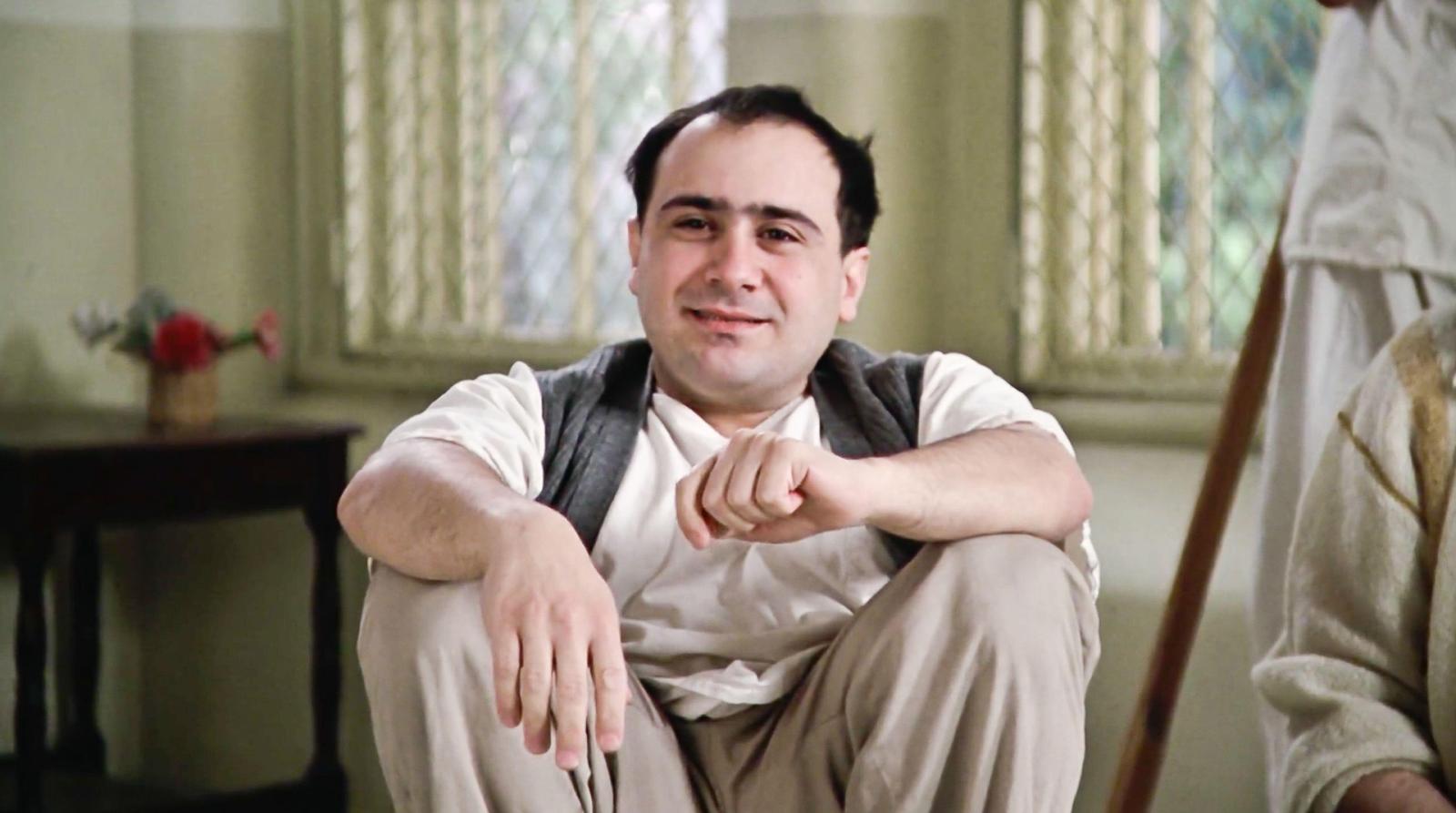 Money was tight and Danny rented an apartment with another actor, Michael Douglas. It was Michael who found DeVito his early film roles. Danny first appeared in a feature film in 1975 in a supporting role in One Flew Over the Cuckoo's Nest, a film that became a cult classic practically overnight.
Danny got nominated for an Oscar for his turn in Erin Brockovich. He was also nominated for an Emmy and a Golden Globe for his role in the TV series Taxi.
Rhea Perlman is three years younger than Danny DeVito. She also studied acting, but in New York and she's been active in movies and TV since 1972. She won four Emmys for her supporting role on Cheers.
The Encounter
The actors met on the set of a short film in 1971. They hit it off immediately and started dating. Just two weeks later, the two moved in together.
It took them much longer to tie the knot. They only got around to making their relationship official in 1982 and it was a shotgun wedding at that. Neither Danny nor Rhea were fond of the idea of formal marriage.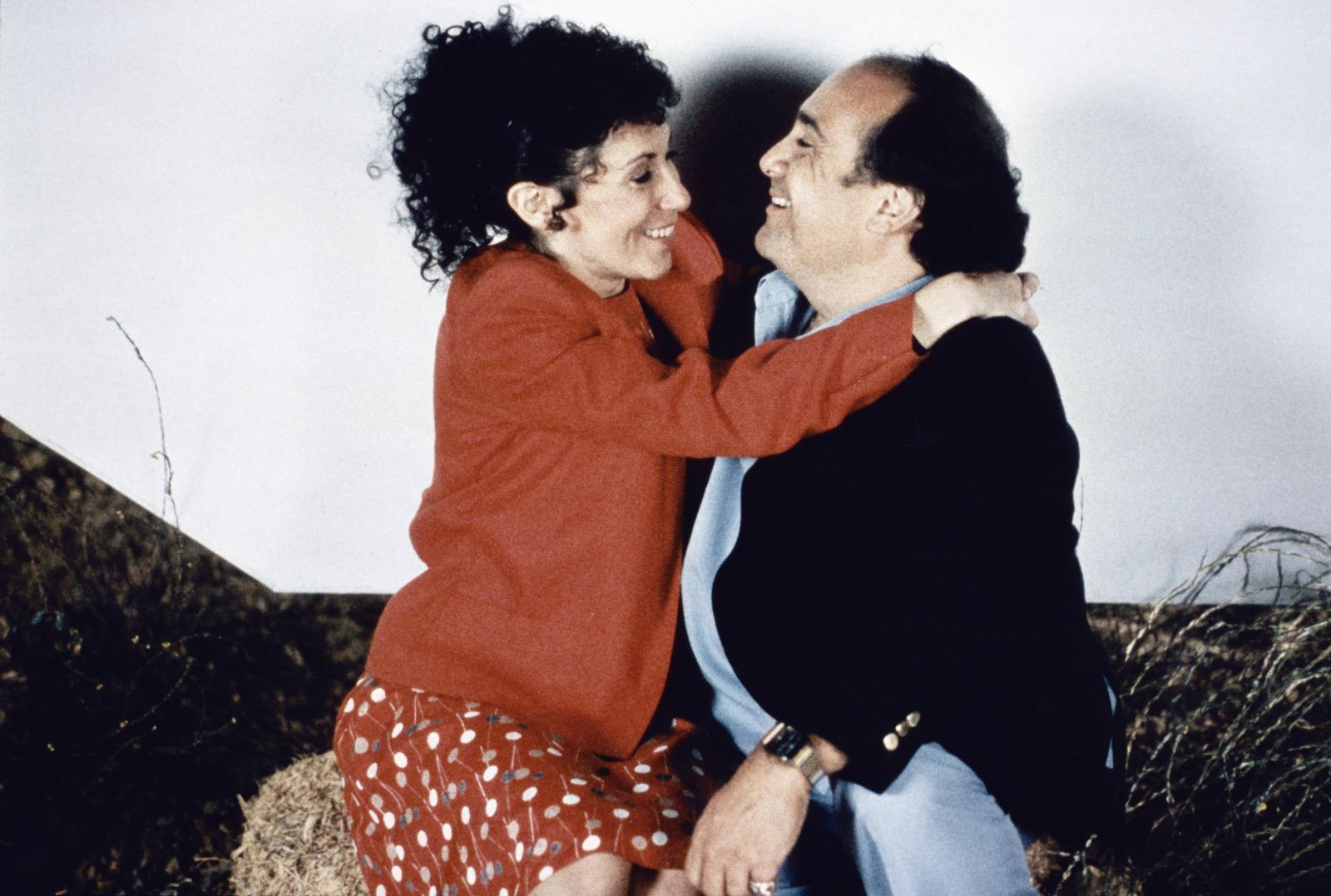 The couple have three children: the daughter Lucy (born 11 March 1983), the daughter Grace (born 25 March 1985) and the son Jake (born 30 October 1987). Only the eldest daughter went into acting.
Winds of Change
In 2012, after more than 40 years together, Danny and Rhea decided to split up. It was rumoured that Danny got caught cheating but the couple never officially confirmed or denied it. Danny went on record to say that he and his wife were very close despite now living apart, adding that they were still working on their relationship.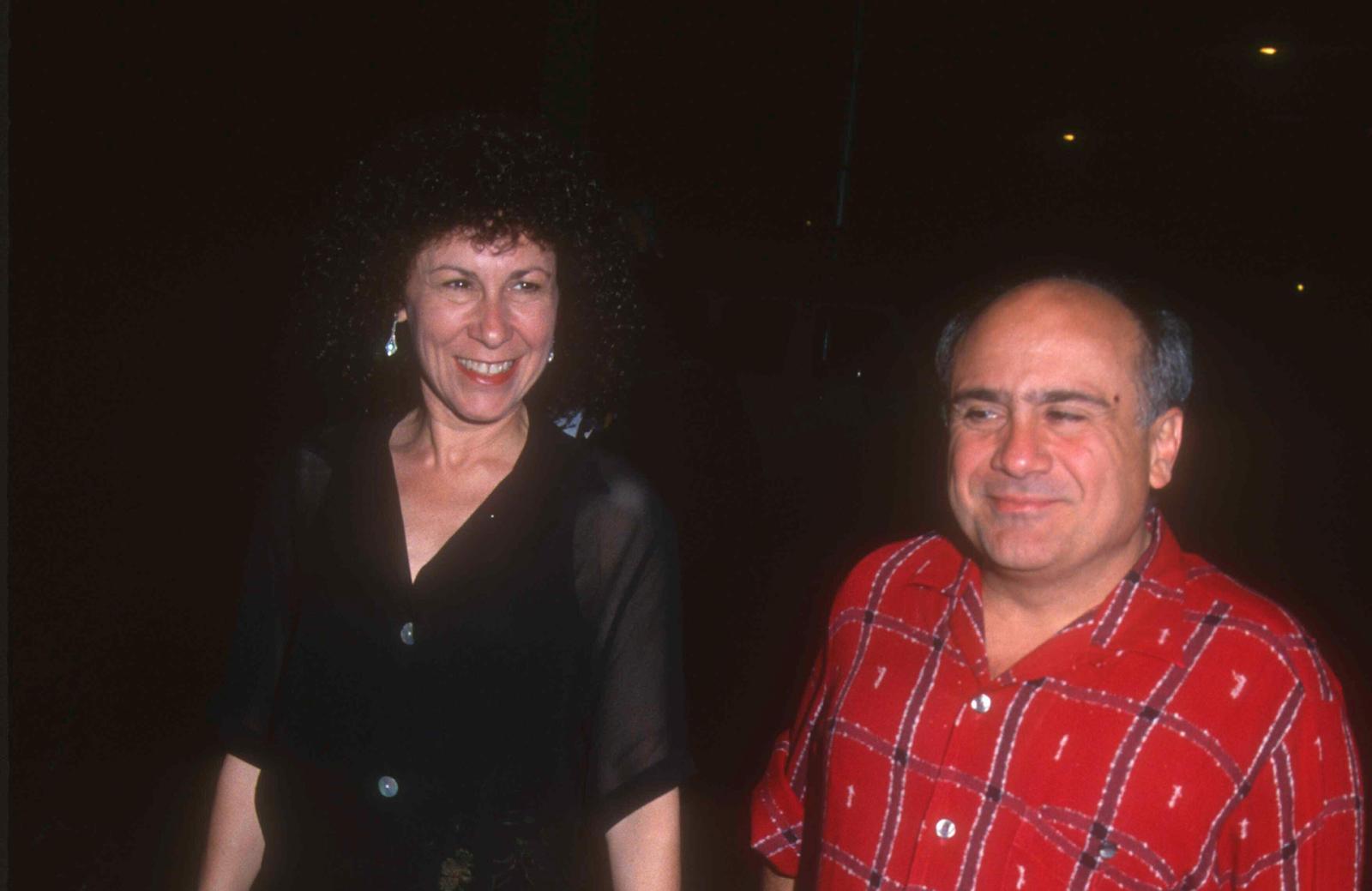 After living apart for one year, they got back together only to break up again in 2017. In May 2019, the couple went on record to say they were living in amicable separation with no plans to get a divorce or split assets.
Rhea said in an interview the separation was hard on her but that they both felt that after 45 years together, they had to try something different.
On Set Together
Danny and Rhea have worked on several projects together. They both appeared in the TV series Taxi (1978 - 1983), with Rhea playing Zena, whom Danny DeVito's character, Louie De Palma, has a big crush on. In 1981, Rhea left Taxi to play a lead role on Cheers, which went on to be a huge success with audiences and ran for over ten seasons.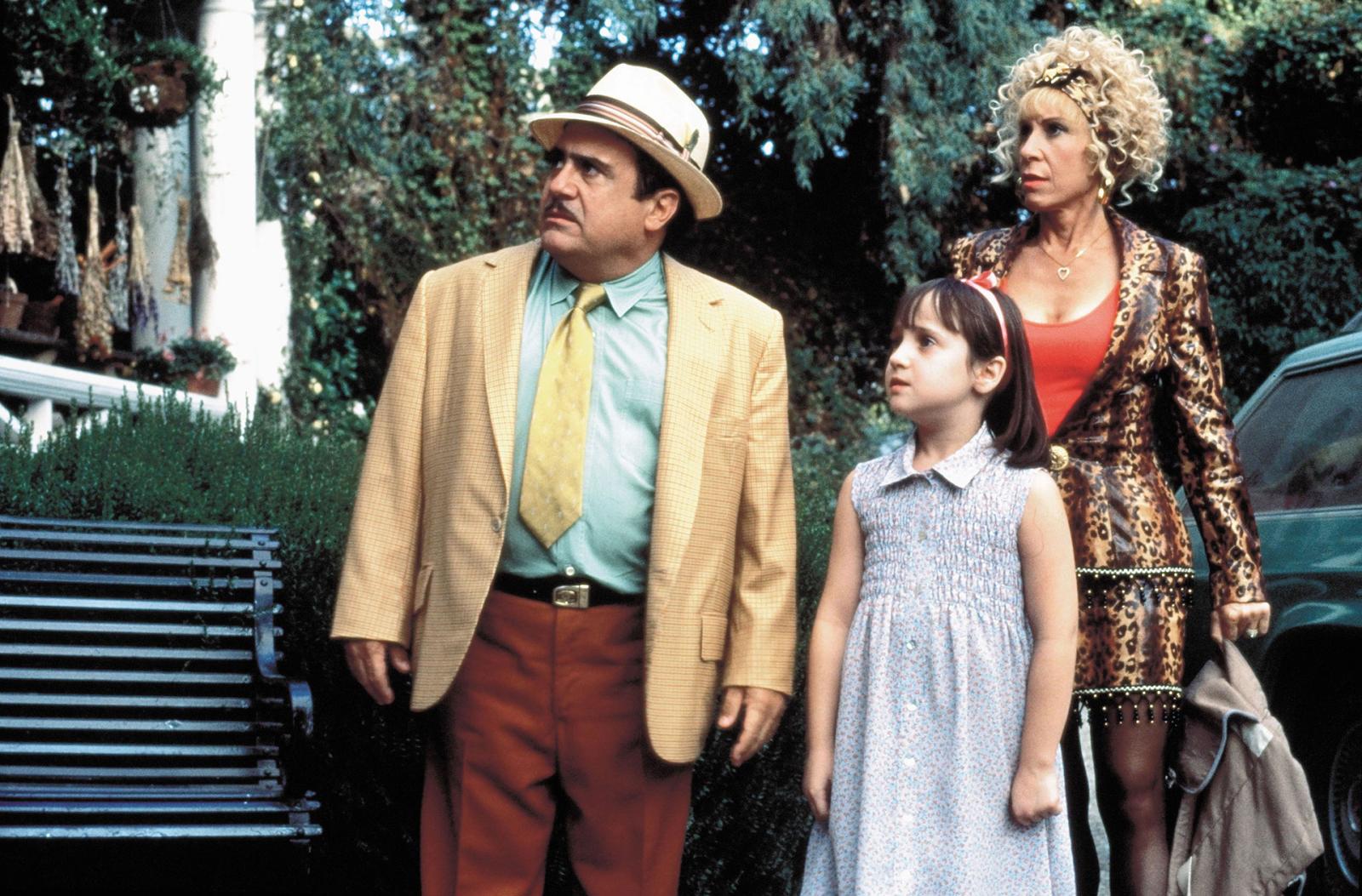 In 1996, the two appeared together in Matilda, playing the main character's parents. The titular character was played by Mara Wilson, who recalls in her autobiography how Rhea and Danny supported her through a very difficult period of her life when her mother was dying in hospital. Danny and Rhea would often Mara to their place and helped her in every way they could think of.