Weddings without bloodshed are a rare occurrence in Westeros.
George R. R. Martin is a great writer and a gifted world-builder, but he never shows mercy to his characters, especially when they're most vulnerable. We've lost count of the Game of Thrones characters who've been murdered, double-crossed, or imprisoned in the most brutal manner. Fans no longer even dare to hope that their favourite characters will survive, let alone have a happy ending.
The first season of House of the Dragon had its fair share of gruesome deaths of prominent characters, but the one scene that shocked audiences the most had no bloodshed in it at all.
Every George R. R. Martin fan knows he can never resist ruining a wedding in his books by having the bride, groom, guests, and so on brutally murdered. People are still reeling from the infamous Red Wedding, a huge feast celebrating the marriage of Robb Stark and Talisa Maegyr, which ended in a massacre that took the lives of the newlyweds and Lady Catelyn Stark.
Audiences were shocked by the scene's brutality, but George R. R. Martin didn't stop there and proceeded to have Joffrey Baratheon poisoned in the middle of his wedding to Margaery Tyrell. And while all those examples were masterclasses in drama, fans still wanted to see at least one wedding in Westeros end in something other than death.
The first season of House of the Dragon featured a rather intimate celebration: the incestuous wedding of Rhaenyra and Daemon Targaryen.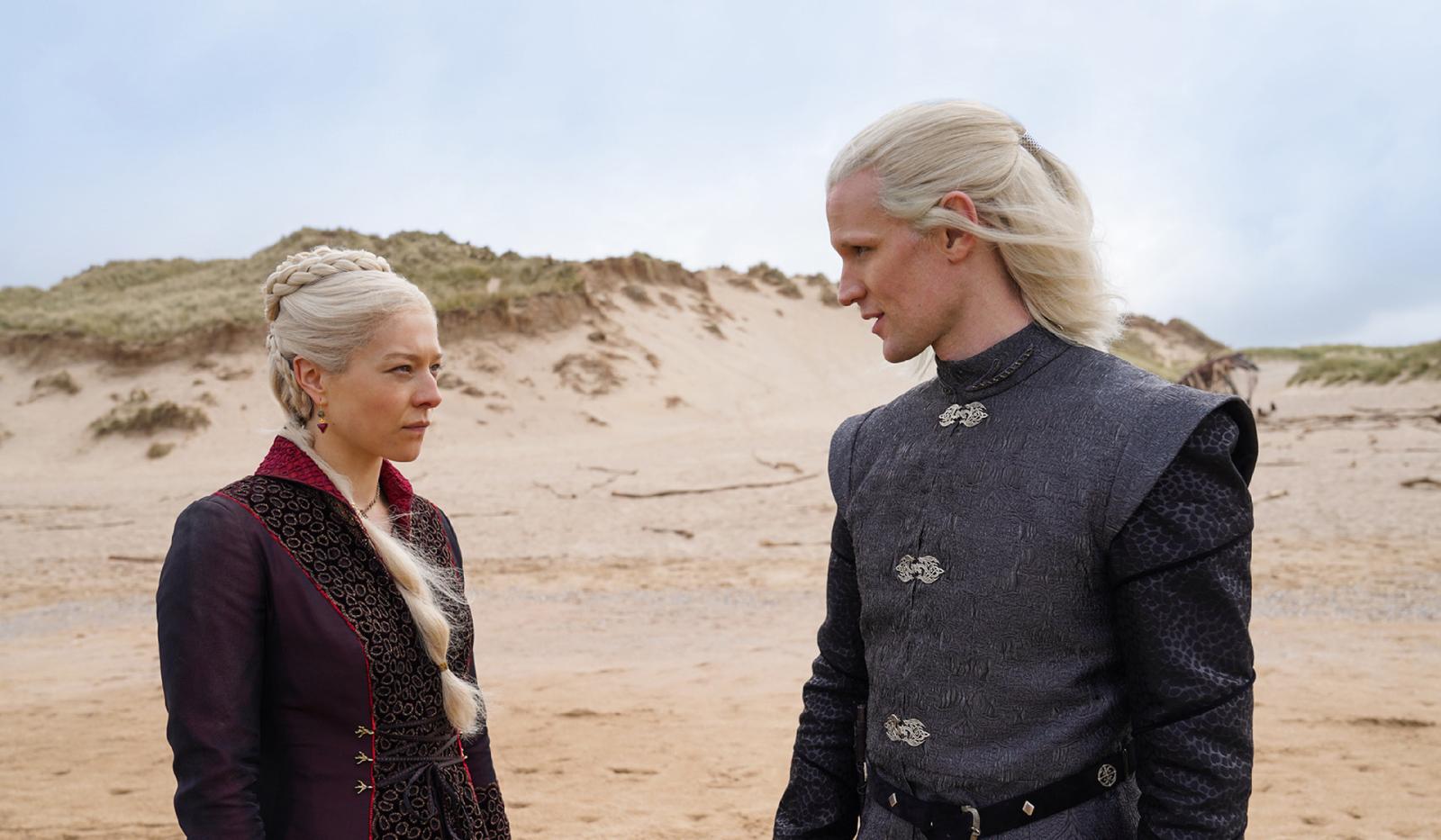 Despite the twisted arrangement behind it, surprisingly, the wedding went without a hitch, with no harm done to the newlyweds or their guests.
So what's the recipe for surviving a wedding in Westeros? As it turns out, you just want to keep your guest list to a minimum.
There were very few people present at Rhaenyra and Daemon's ceremony, and only the closest relatives and friends were privy to the whole thing.
But of course, George R. R. Martin had to include at least a little blood in the proceedings. As part of the ceremony, Rhaenyra and Daemon cut their lips and drank the mixed blood from a goblet. The wedding didn't end in a massacre, and nobody died; it was still weird, though.