Cast of Barbie & Their Real-life Doll Counterparts: Resemblance is Uncanny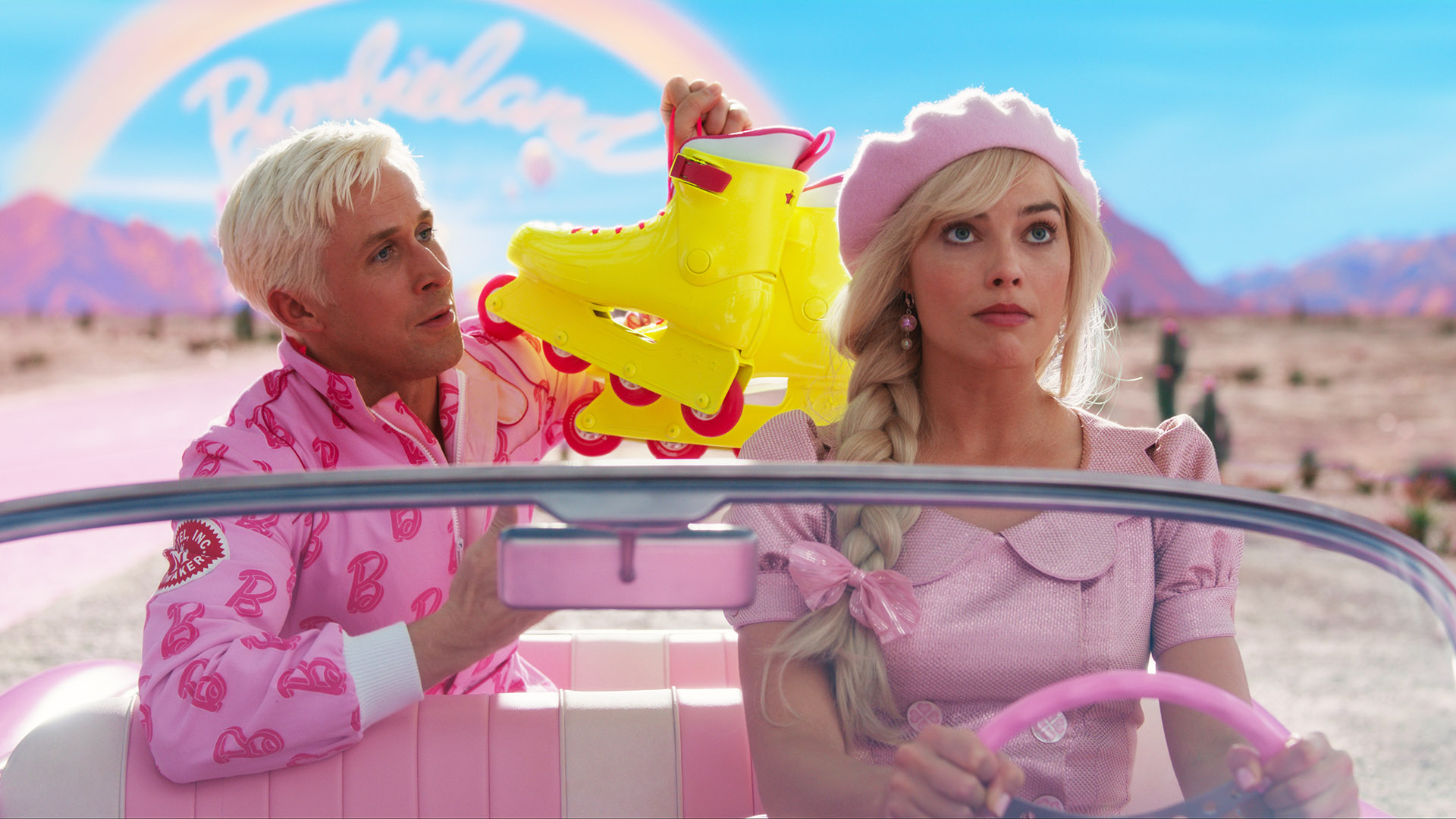 Margot Robbie is a Barbie Girl living in a Barbie World, starring as the lead in the Barbie movie set for release in July this year.
Alongside Robbie is her iconic counterpart Ken, played by a bleach-blonde Ryan Gosling.
Not much is known yet about the storyline, and the producers aren't giving away much, but one thing fans have noticed are unbelievable likeness between the cast of Barbie as seen on posters and the real-life, high-achieving Barbie dolls.
Director Greta Gerwig has literally brought the iconic dolls to life.
1. This Barbie is Everything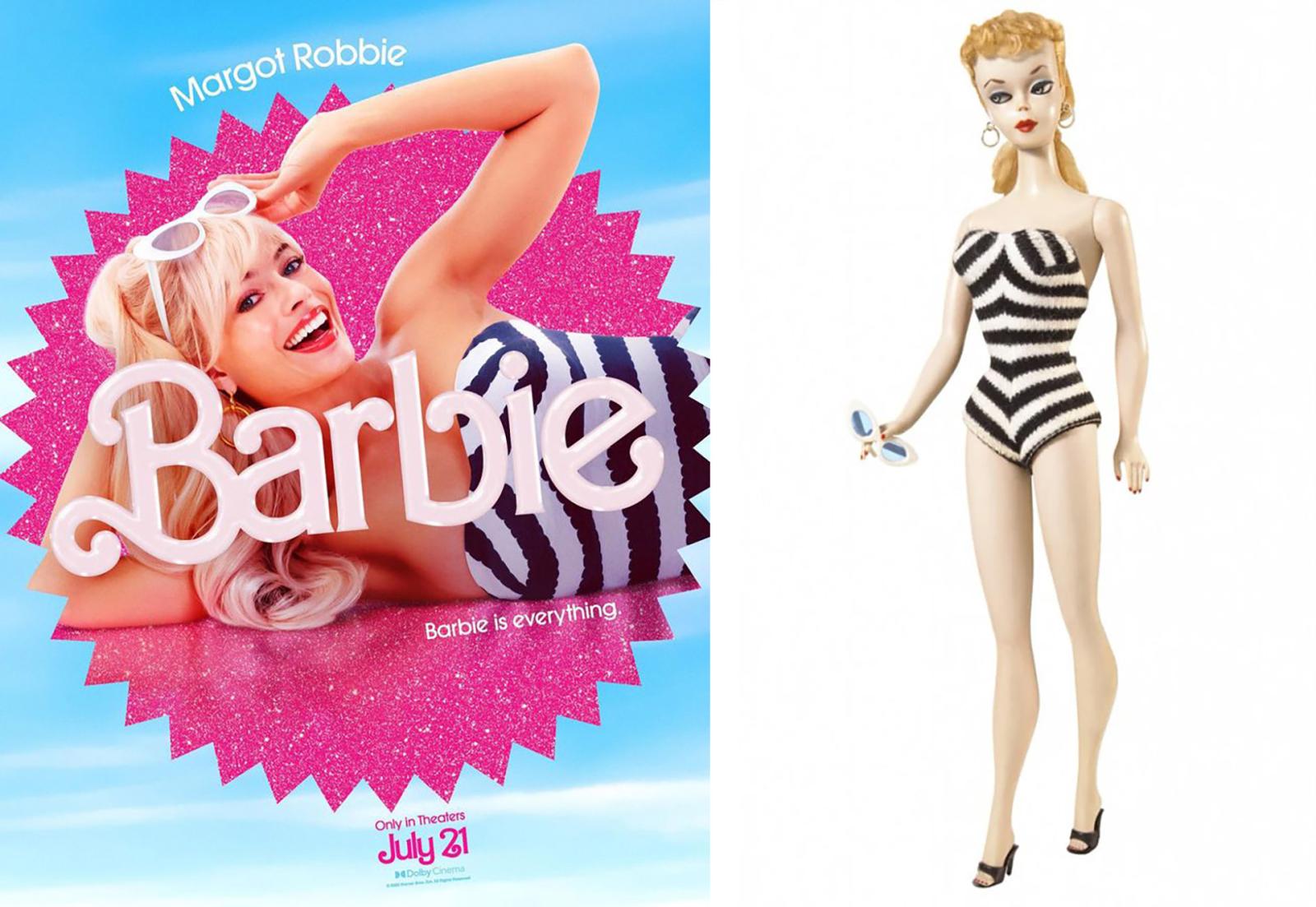 Starting with the star, Margot Robbie's look is a nod to Barbie's debut look in 1959. In a striped swimsuit, she shows off red lips and bouncy blonde hair topped off with cat-eye sunglasses, a nod to the Old Hollywood Glamour with 1950's icons like Marilyn Monroe in mind.
2. Issa Rae's Barbie is President.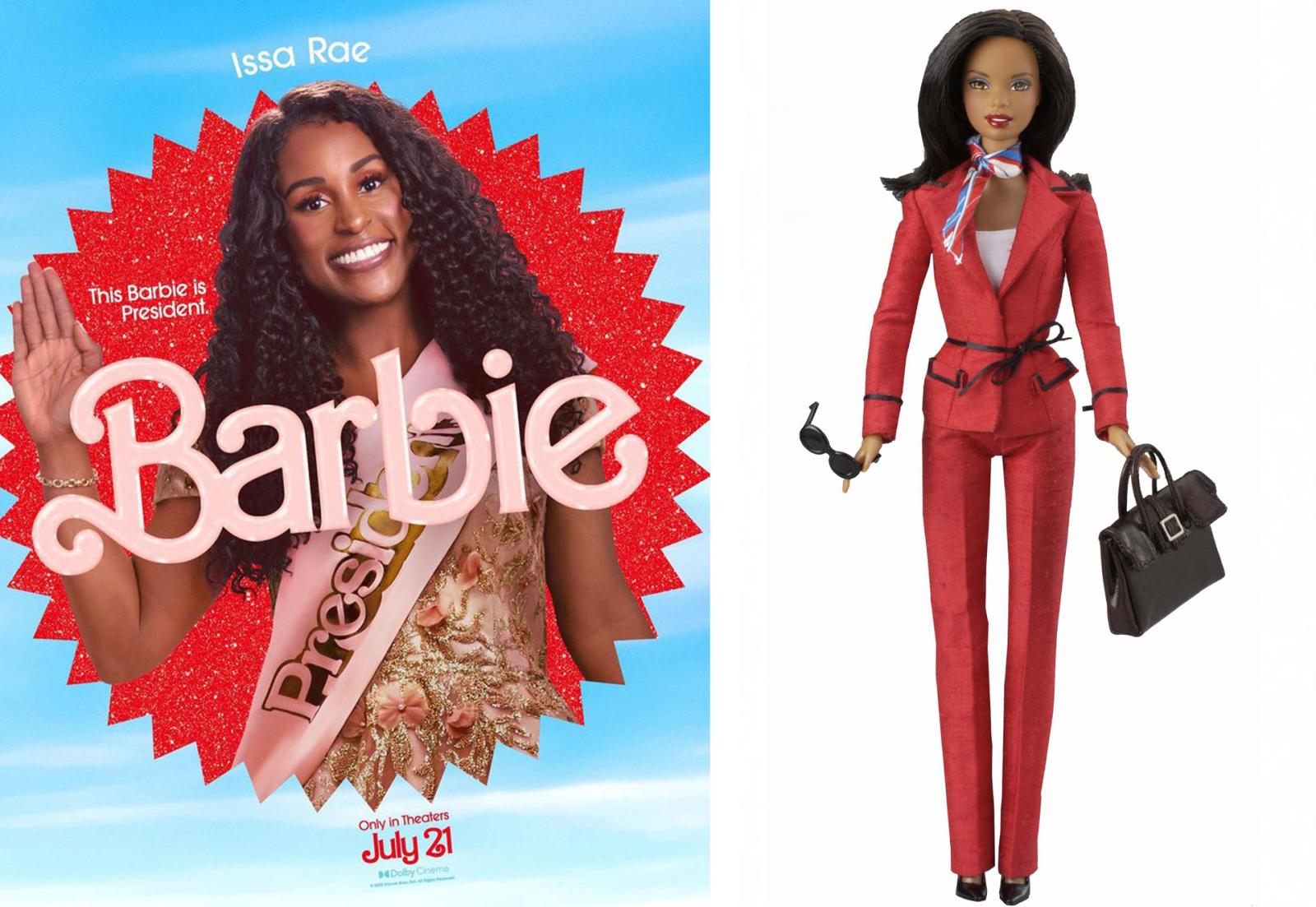 Barbie has been running for president since 1992, and in the Barbie movie, Issa Rae is President. The first Barbie President was sold with an inaugural ball gown and has continued to evolve over the years, with 2020 seeing Barbie release a black candidate, in a snappy red suit.
3. Dua Lipa's Barbie is a Mermaid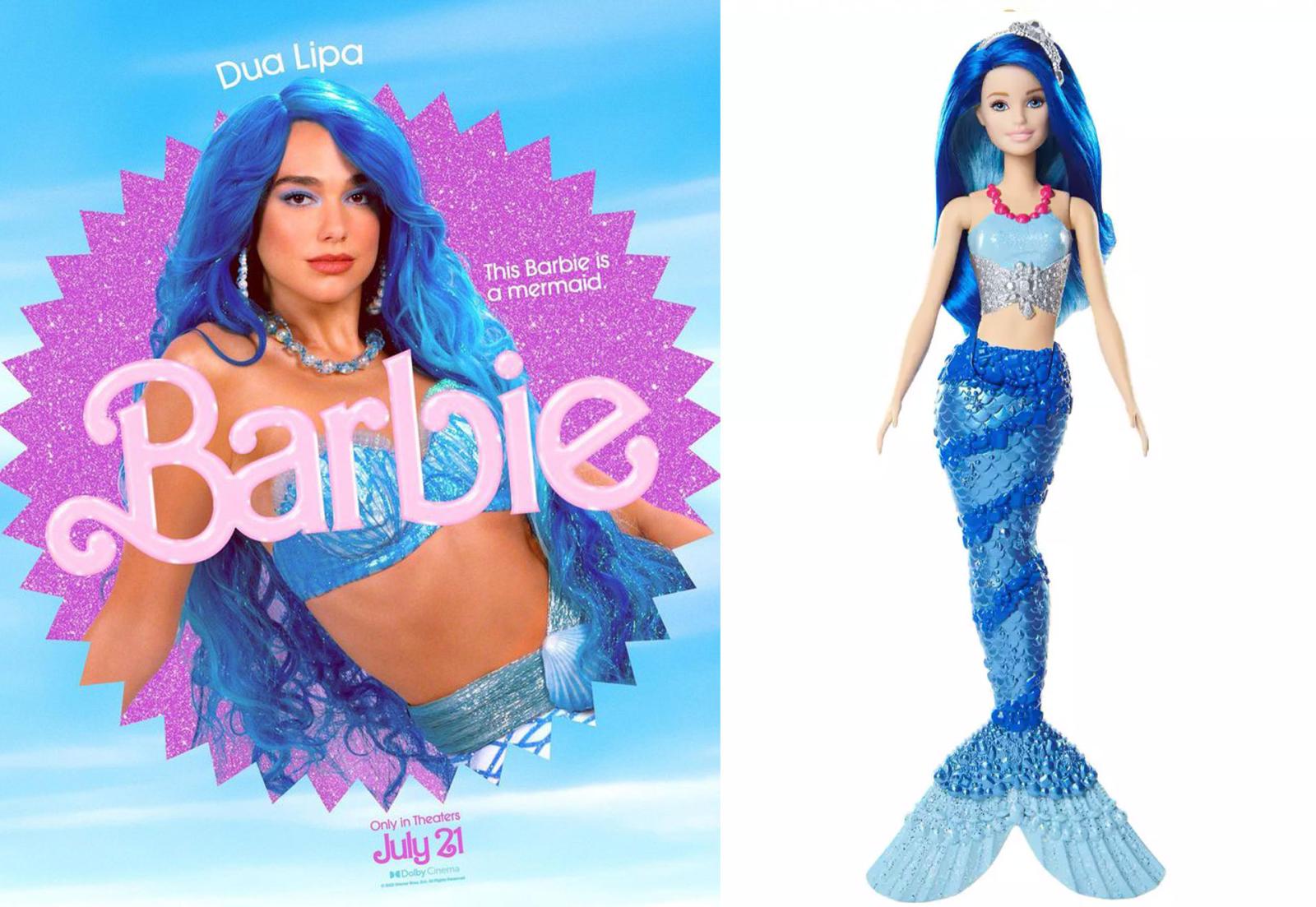 The pop icon has seen many hair color changes over the years, but her new long, blue hair makes her look most like the Dreamtopia mermaid Barbie.
4. Emerald Fennell is Midge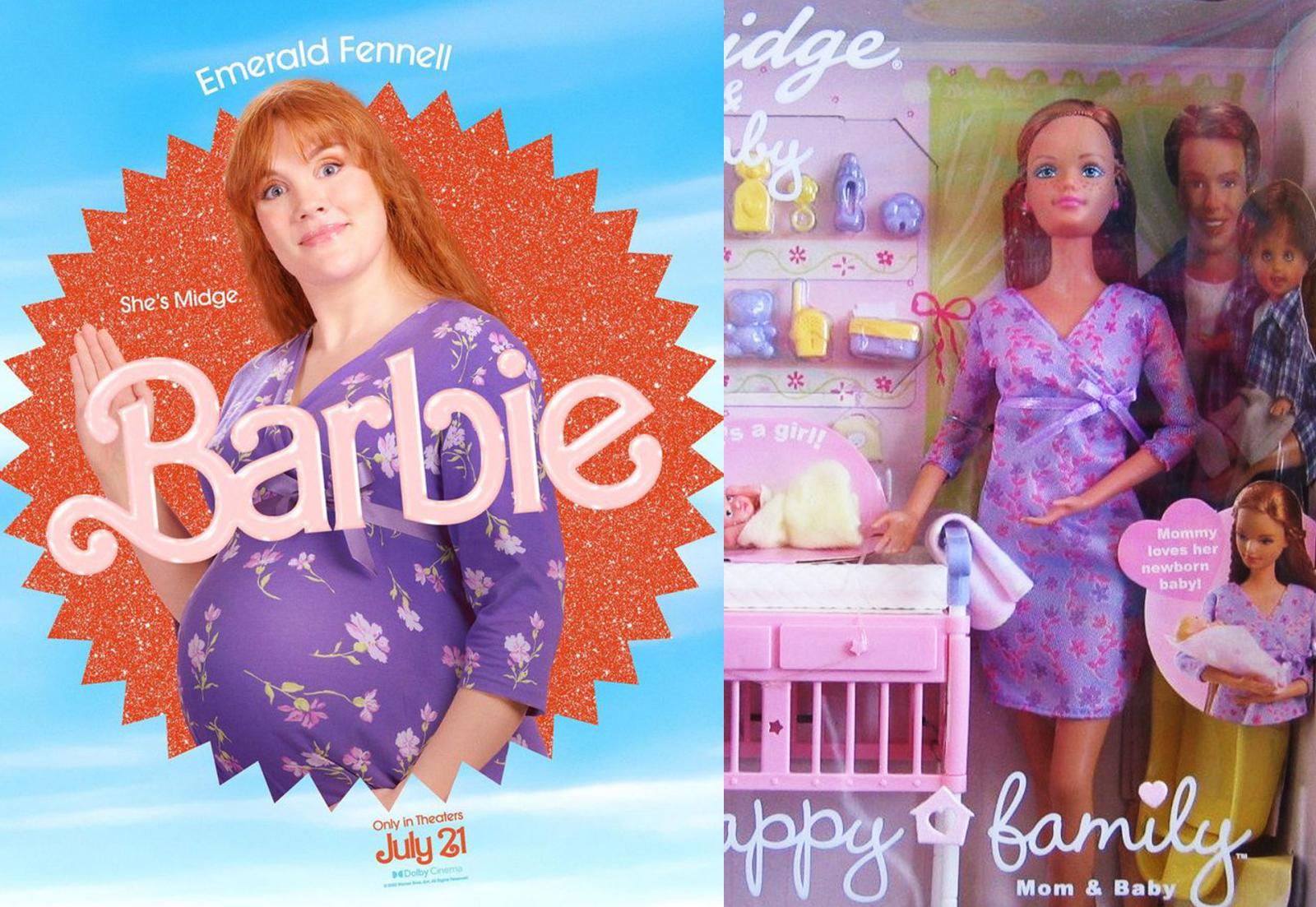 Midge was first introduced as Barbie's pregnant friend in 1963 and brought to life by actress Emerald Fennell. From the red hair to the purple dress to the busting baby bump, Emerald is practically identical to the Midge doll.
5. Ryan Gosling is Ken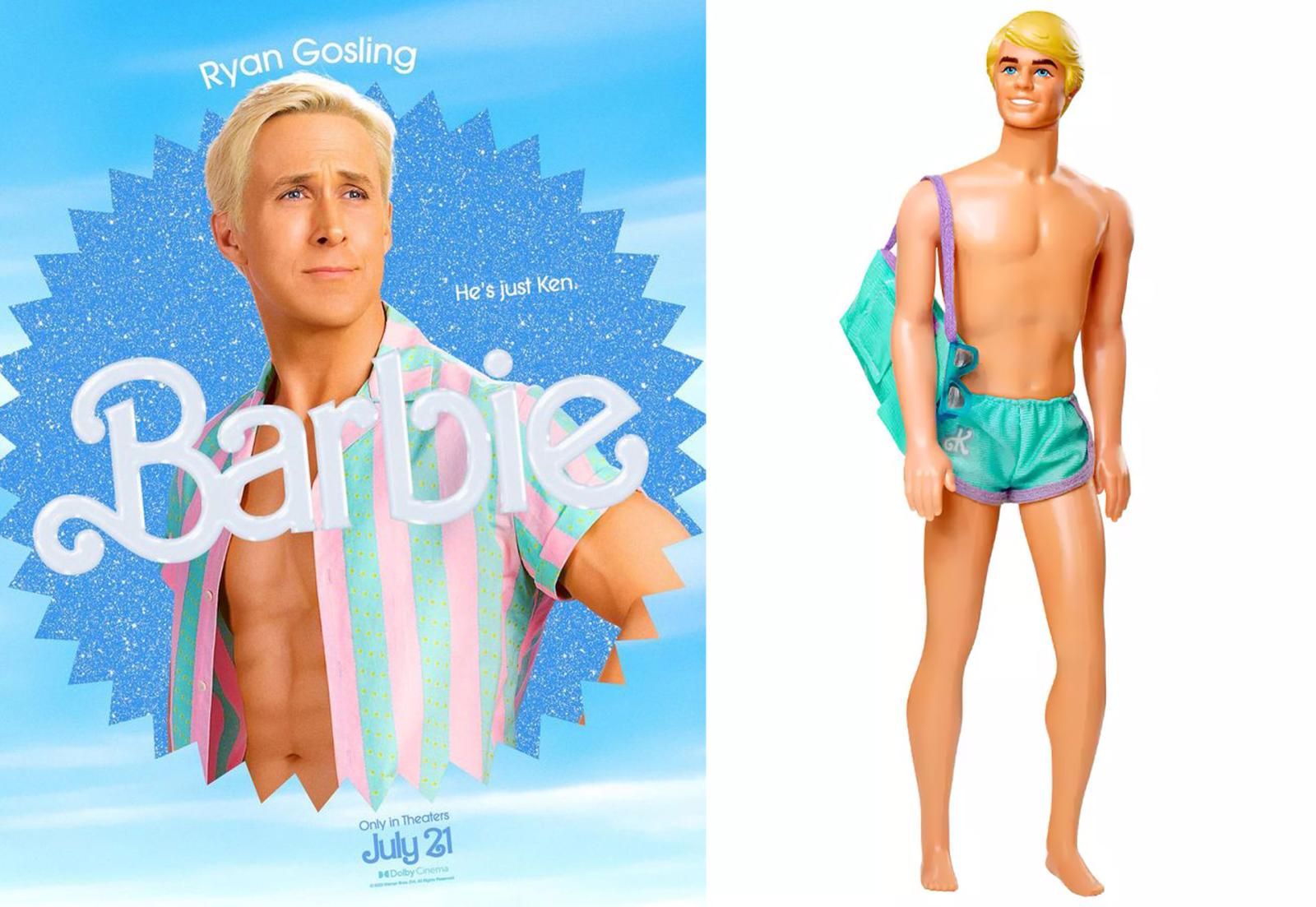 Ryan Gosling is as 'Ken' as it gets. The Notebook star sports a head of bleached blonde hair and is ultra tanned, and his character's relaxed, surfer vibe points mostly to the 'Sun Lovin Malibu' Ken doll version with ocean blue eyes to match.
6. Michael Cera's doll is Allan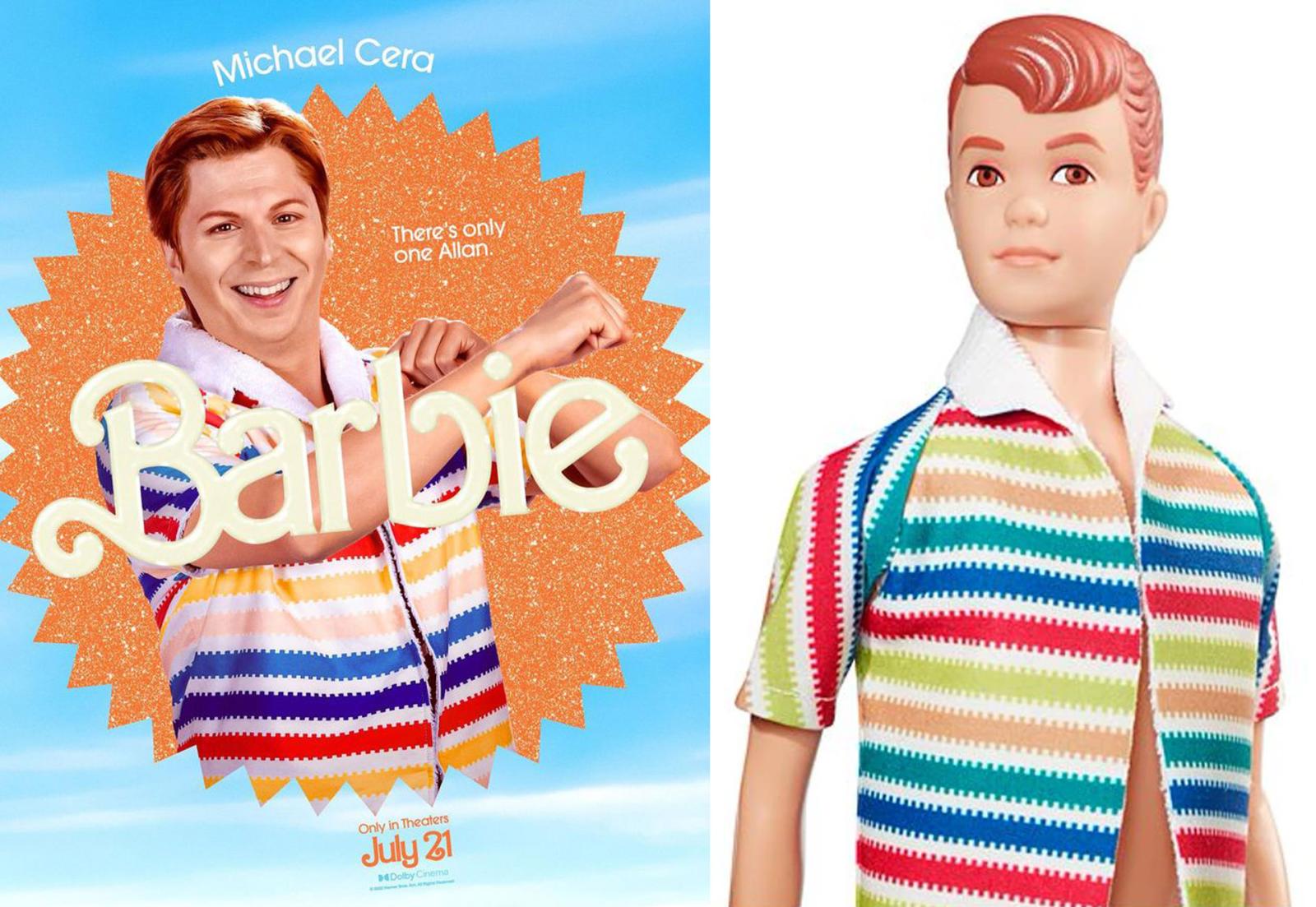 Another cast member sporting a new hairdo is Michael Cera, whose fiery red hair and collared striped shirt make him the perfect twin to the Allan doll, who is Ken's friend.
8. Kate McKinnon's Barbie is all twisted up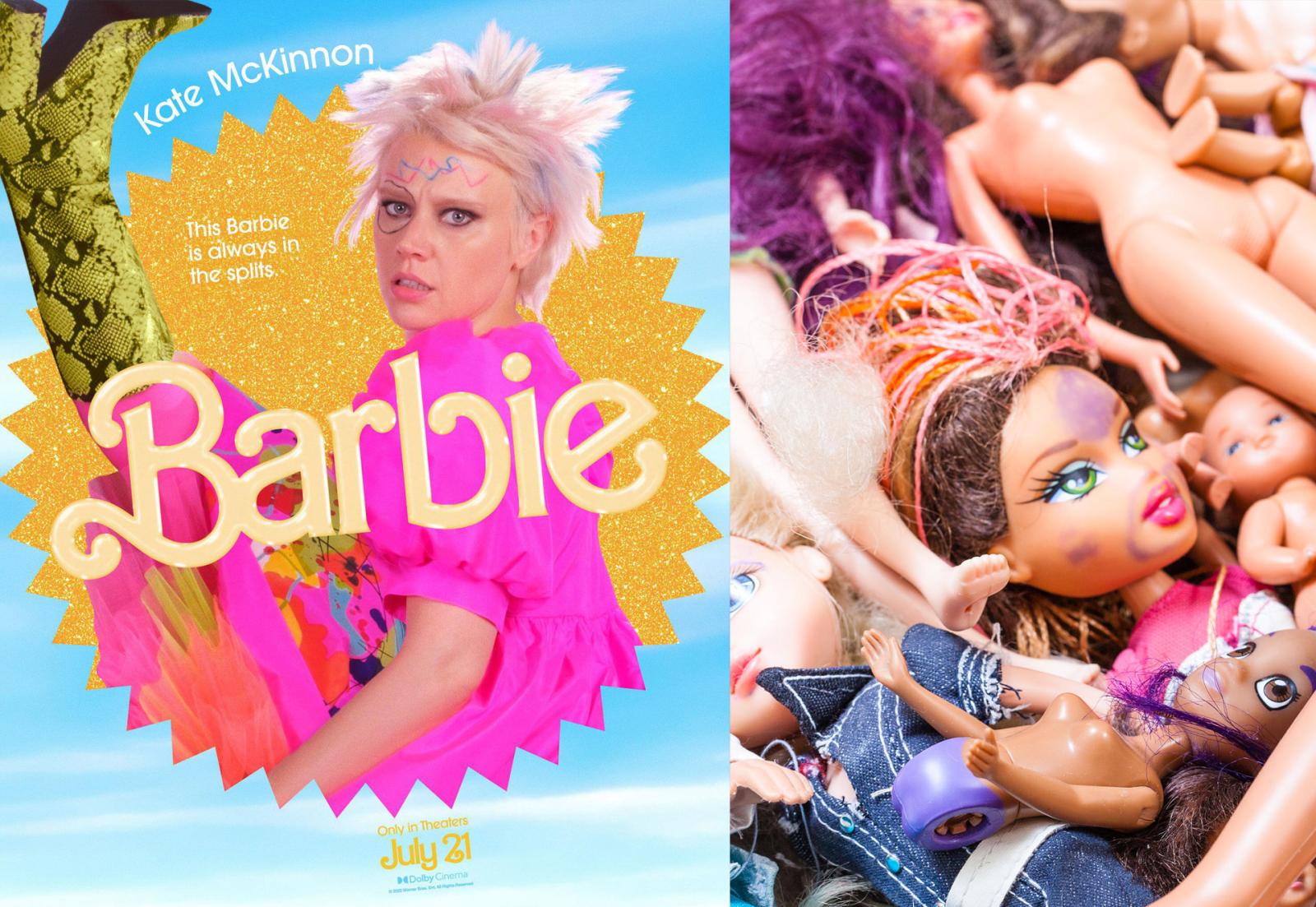 Kate McKinnon's Barbie looks a lot less put together than other cast members' counterparts. The SNL alum looks a little bewildered, with messy hair that looks both bedridden and shakily cut off, along with colorful scribbles on her face. She appears as any Barbie would after a child gets a hold of scissors and markers when they really shouldn't.
The resemblances are simply uncanny, and it is only a matter of time until Barbie takes to screens and these iconic Barbie dolls are really brought to life.