Carrie's Sex and the City Finale Versace Look Worth a Small Fortune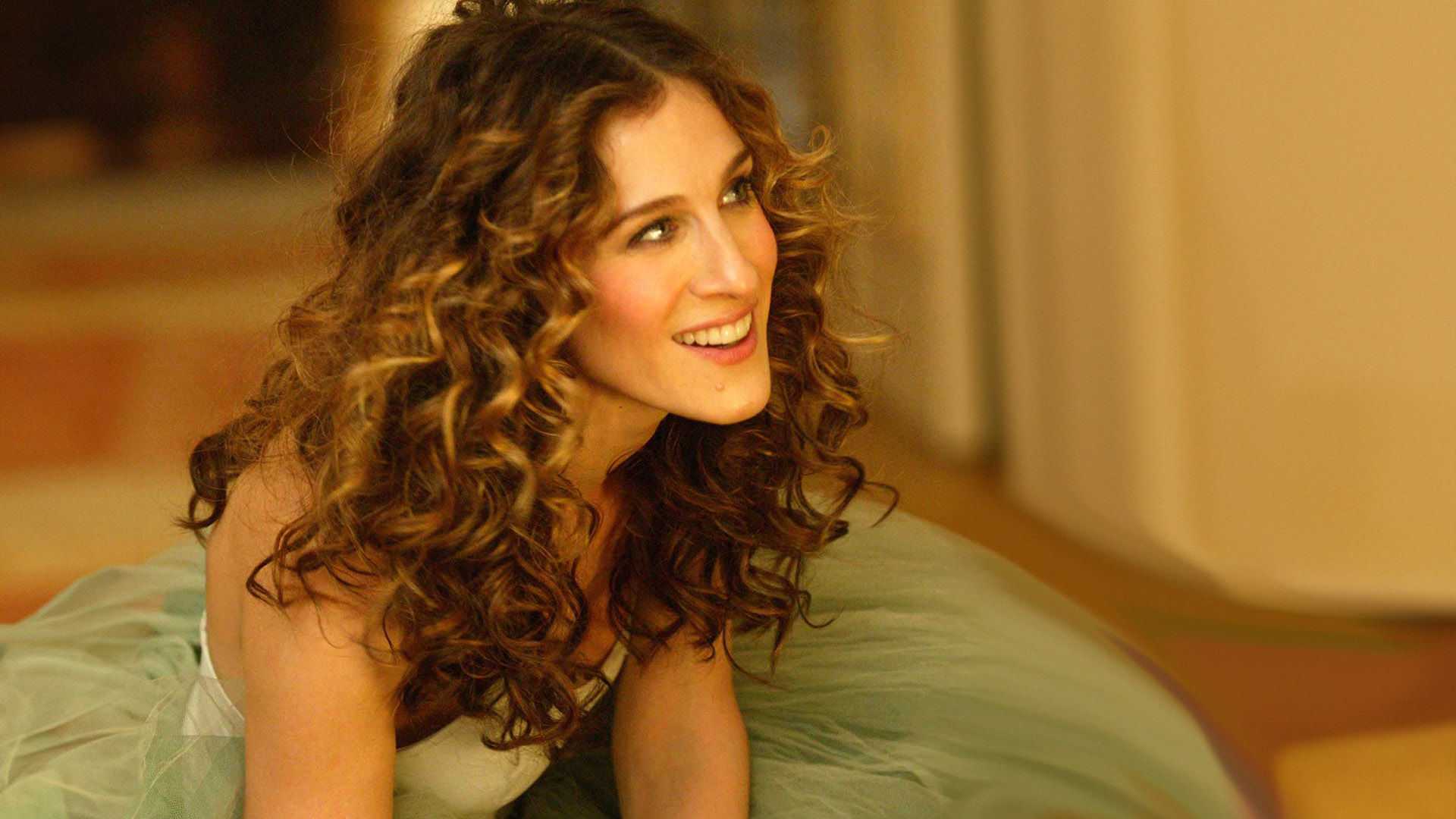 This garment was the priciest in Carrie Bradshaw's huge collection of clothing.
Having premiered 25 years ago, HBO's Sex and the City is still very much a hit these days. Over its six-year run, New Yorkers Carrie, Samantha, Charlotte, and Miranda became iconic characters — all very different from one another, and each beloved by audiences around the globe. To this day, fans of the series can't get over some of outfits these characters wore on SATC, and of course, Sarah Jessica Parker's Carrie Bradshaw is still considered to be the ultimate style icon.
Sex and the City's central character and narrator, Carrie is famous for her fickleness and penchant for fashionable clothes and shoes. The newspaper columnist probably had to sacrifice a large portion of her paychecks on those designer items, but Carrie's sense of style never failed her once, so she was willing to go with it.
And yet, one particular garment from the series' finale was way beyond Bradshaw's financial means. Yes, we're talking about that gorgeous Versace gown she wore in Paris.
The 2004 grand two-part finale of SATC's sixth and last season saw Carrie make serious changes to her life. She decided to move to Paris with Aleksandr Petrovsky and perhaps finally settle down there with him.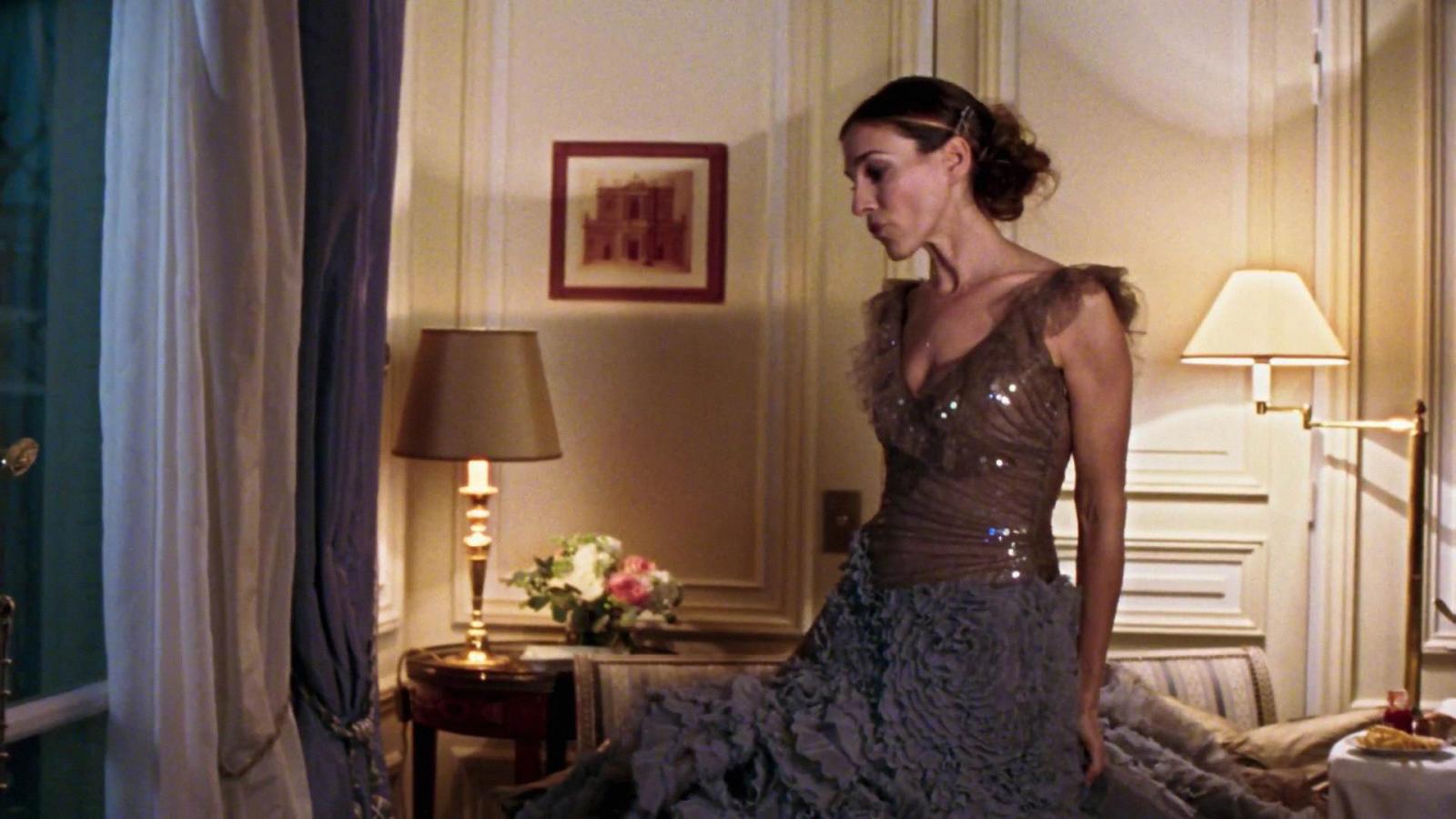 For a night out with her lover, Carrie put on a stunning Versace dress worth a whopping $80,000. The blue-gray gown matched Sarah Jessica Parker's eyes and was incredibly becoming to her character. Sadly, Petrovsky never showed up and couldn't witness the phenomenal beauty of the Versace piece, and the scene of Carrie falling asleep in the iconic dress before leaving him became one of the most powerful on the show.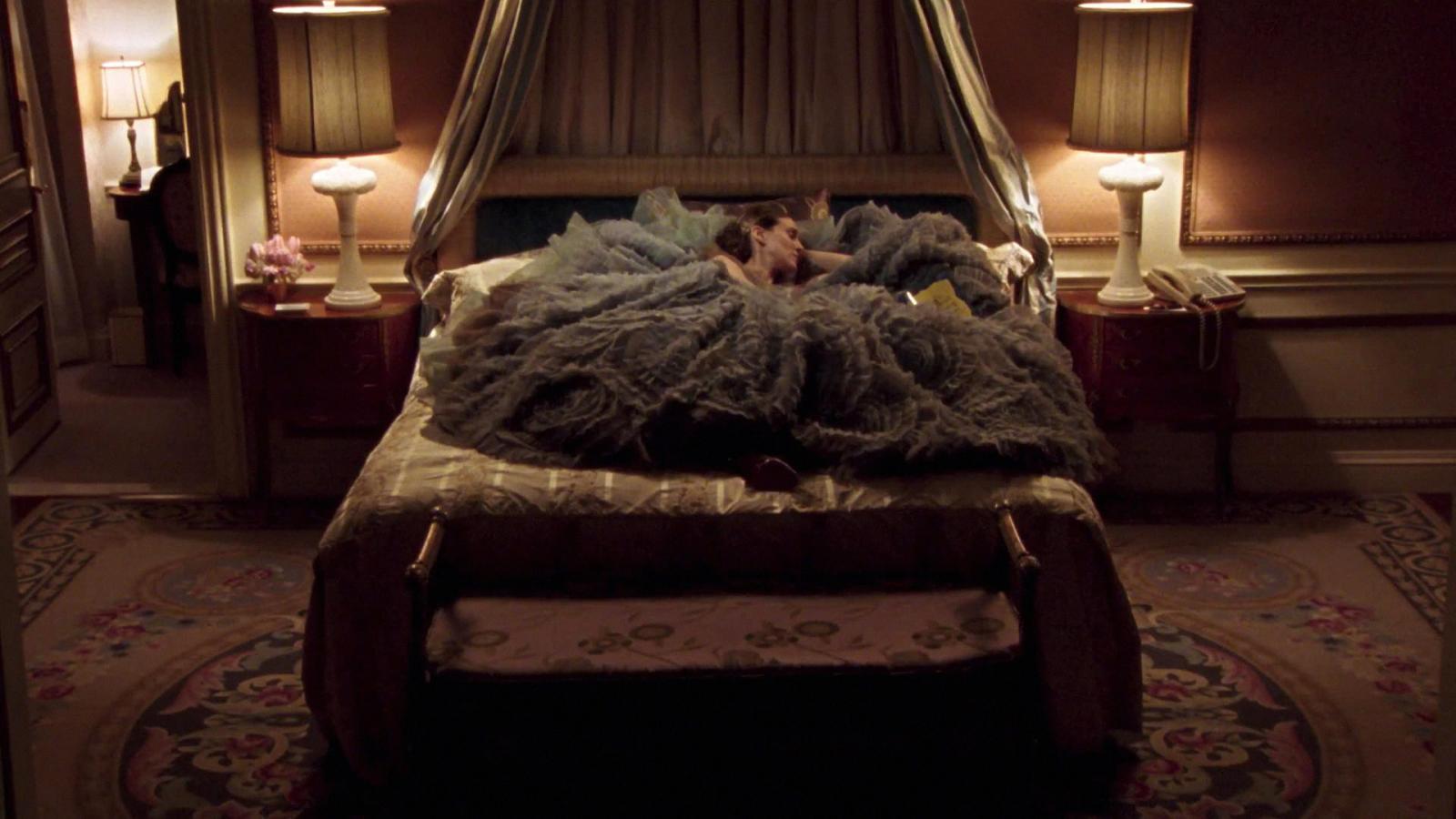 The Versace gown was recycled in SATC's spin-off, And Just Like That… In Season 1 Episode 8, Carrie could be seen donning the garment again — this time, just for fun.
'I don't want to brag, but it is my pride and joy,' Parker's character said. No wonder, with such a price tag — the dress must be a source of endless joy for anyone who can afford it!
While the $80,000 gown is the most expensive in Carrie's wardrobe, she has many more stylish things to flaunt. Hopefully, Sarah Jessica Parker will re-wear some of those SATC outfits in Season 2 of the sequel series, set for release on June 22, 2023.