While the anticipation for Bridgerton's season three is as high as ever, the stars are teasing fans with some steamy details.
By now, a considerable part of Bridgerton's huge fandom has already finished reading the original book series by Julia Quinn, and every fan of the series knows that the upcoming third season will be based on the fourth novel, Romancing Mister Bridgerton, which focuses on the love story between Penelope Featherington and Colin Bridgerton — also known as "Polin."
According to the official description, the season will pick up Penelope's story where it left off in the season two finale — namely, after the heroine's disappointment in her childhood crush, Colin, who humiliated her in front of the gentlemen of the ton. Penelope will decide to put her feelings aside and find a suitable husband instead, but this won't sit well with Colin, who's going to realize that Penelope's affection is more important to him than he could ever imagine.
The first two seasons of the show deviated greatly from the original books, and now fans are wondering if the writers are going to change Quinn's story much in season three.
Fortunately, there will be at least one book moment that promises to be one of the most steamy scenes of the show's new season — if not the most steamy.
When the Bridgerton team announced the start of filming for the Polin season, they included a big reference to Quinn's novel, making the wait almost unbearable for many fans.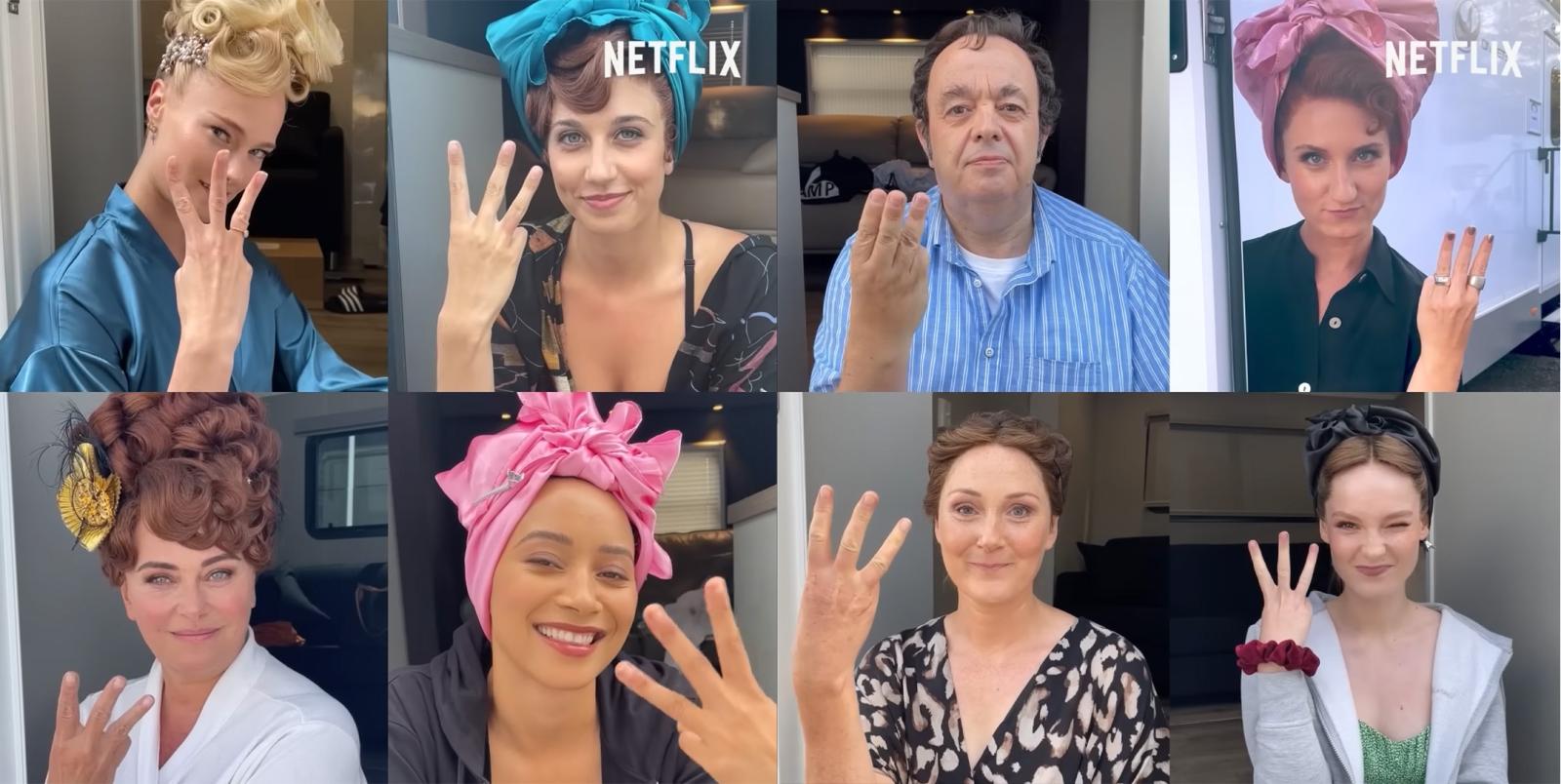 In the teaser, cast members are seen showing two and then three fingers, symbolizing the transition to the new season. At the end, Luke Newton, who plays Colin, repeats the gesture and opens a door to a carriage where Nicola Coughlan, portraying Penelope, says that filming has begun.
"You coming in?" she adds, looking at Newton.
"Let's go!" he replies, getting into the carriage and closing the door behind him.
This moment refers to a scene in Romancing Mister Bridgerton where the two main characters find themselves in the back of the carriage after Colin uncovers Penelope's identity as Lady Whistledown. Their intense dialogue leads to an extremely hot sex scene that is one of the book's biggest highlights for many fans. Readers also know that Colin, being a real gentleman that he is, proposes to Penelope right after they get out of the carriage.
It remains to be seen if the show will repeat that scene word for word, but fans are hoping to see this and other steamy moments from the book brought to screen in detail.