Sheldon and Amy's heartfelt wedding still seems to bring tears of joy.
The hit CBS sitcom fundamentally changed network comedy by introducing fans to an unusual cast of protagonists, proving that even geeks can be great and easily relatable characters. Sheldon, Leonard and Penny each became iconic in their own right.
Yet, Sheldon, whose quirks and idiosyncrasies were next-level even next to his geek friends, became the show's organic lead. Most fans were convinced Sheldon was doomed to remain a loner forever, so when Amy was introduced as his love interest, people were shocked and delighted in equal measure.
Over the course of its 12 seasons, The Big Bang Theory had three weddings: Leonard and Penny, Howard and Bernadette and Sheldon and Amy.
Unsurprisingly, it was the last one that brought fans to tears. When the withdrawn weirdo Sheldon not only found a soulmate but went ahead and married her, it made many people reappraise him and see a human being like the rest of us behind the facade of faux Spock rationality.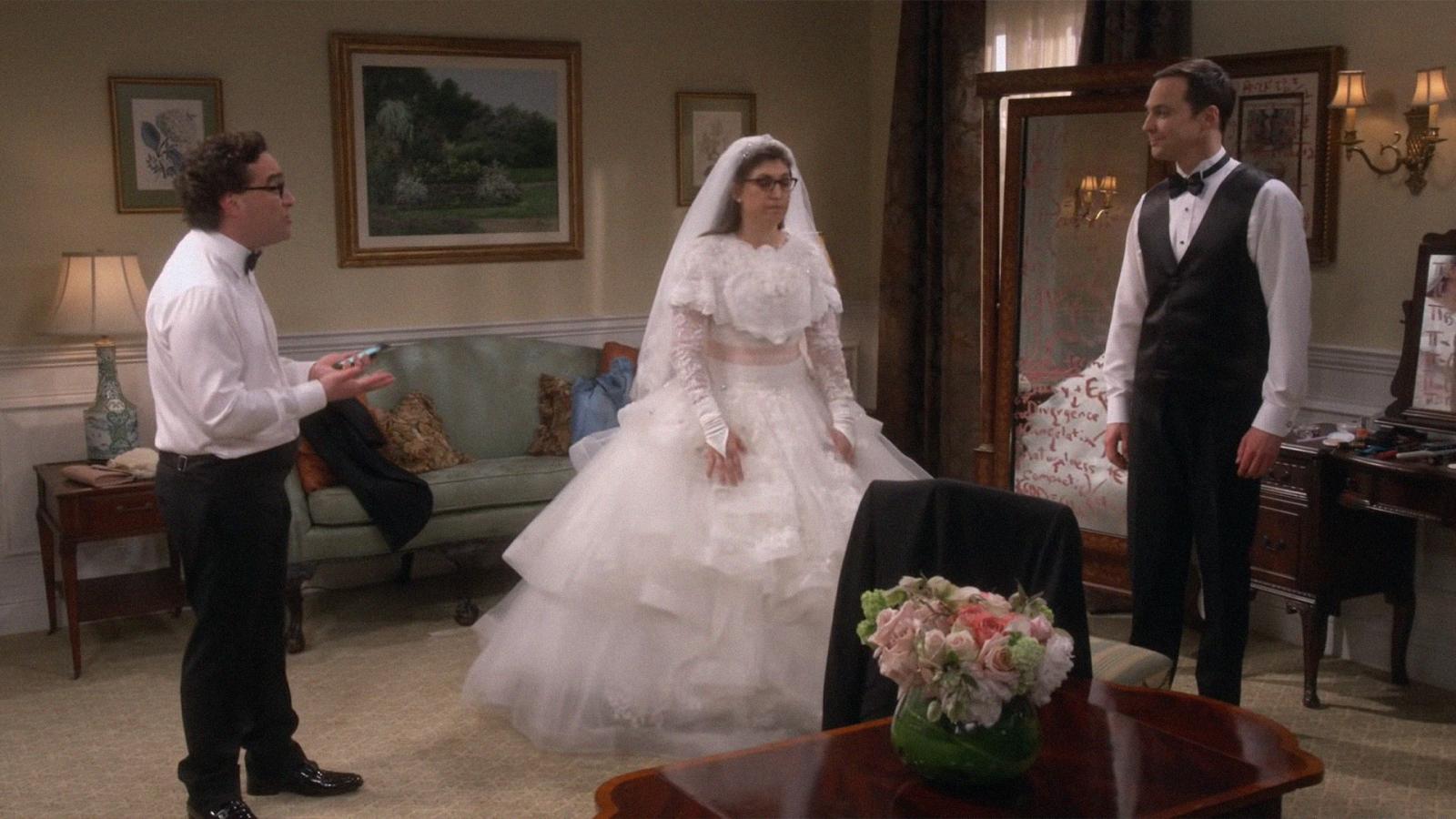 Sheldon's care towards Amy brought out his softer and more vulnerable side, which made fans adore and admire him even more. The wedding ceremony was a remarkable experience, with fans still raving about it to this day, calling it one of the best sitcom weddings in history.
Sheldon and Amy's vows were especially captivating, as they were authentic and distinctively unique, making the entire event feel genuine and not merely staged.
Mark Hamill's cameo at Sheldon and Amy's wedding added to the unforgettable experience.
The Hollywood legend put in an appearance at Howard's request. Hamill's presence made the cosy ceremony even more special and iconic. Even though The Big Bang Theory ended in 2019, fans still reminisce about Sheldon and Amy's wedding, regarding it as one of the most heartfelt and beautiful moments in television history.